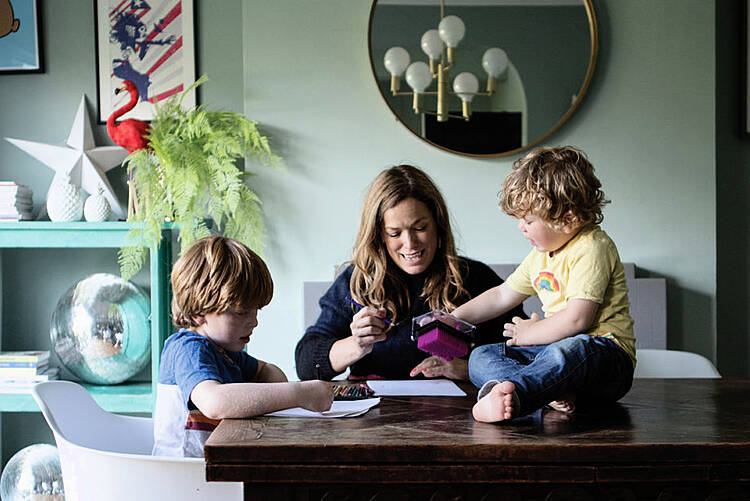 Photography: Ruth Maria Murphy
Personality is what makes a house a home, reckons interior designer Lisa Marconi. A few lightning bolts, a splash of pink paint here and there and some wonderfully witty wallpaper can't hurt either, so that's precisely what she did to the Dublin home she and husband Ian bought two years ago.
The couple live here with kids Jack (6), Teddy (3) and Sunshine the dog. "It was completely white everywhere when we bought it," she recalls.
A grand renovation scheme is in the pipeline – "we have big plans! A two-storey extension to create a big eat-in kitchen and open-plan area" – but before than can happen, Lisa, who is one half of interior design duo Dust, did a complete re-decoration job on her four-bedroom home. "We spent all our money on the house so we're saving for the big renovation – but I had to put some colour in the place while we wait," she laughs.
Check out the other half of Dust, Sarah's, gorgeous pink bathroom makeover!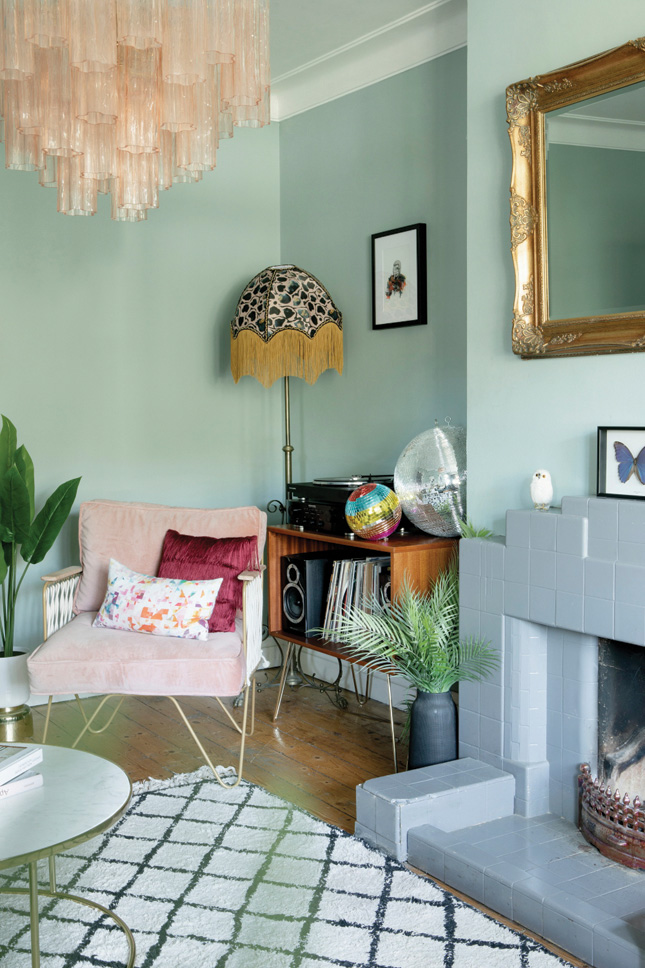 The result is really inspiring for anyone in the same boat and is a family home that makes full use of Lisa's design nous and eye for colour and decorative detail while still being kid- and pet-friendly. "Rock glam," is how she describes her décor niche – "I love colour – obviously! – and a bit of drama in my house."
When it comes to inspiration, it'll come as no surprise that Lisa is drawn to and inspired by maximalist designers such as Kelly Wearstler and India Mahdavi, who created the uber-instagrammed Sketch in London. "Art really inspires me; I think it can be the jumping off point for a whole scheme," she says.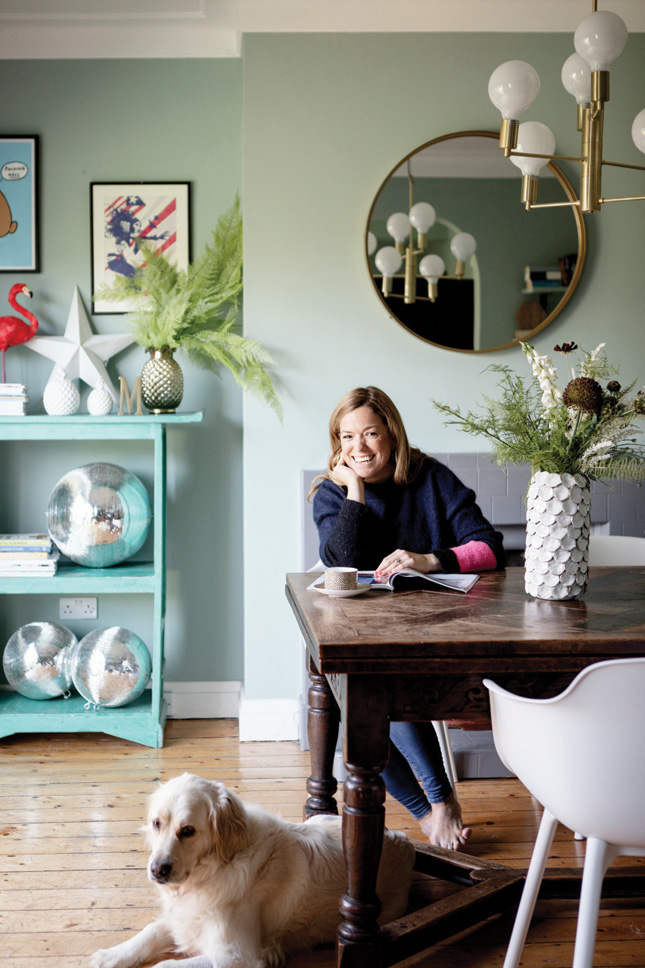 Colour is vital too in this Dublin home. "I'm obviously drawn to pink," she says. "It's one of my favourite colours and in a house full of boys, I like to bring a bit of femininity in," she laughs. As a designer, Lisa knows the importance of creating a scheme that combines a harmony of tones and motifs across the scheme, and she's got her own favourites going on.
"I'm loving lightning bolts at the moment, I have done for a while," she confirms. "I think it's the Ziggy Stardust reference which I love."
You'll see those elements around her home and it's that all-important personal touch when you're creating room schemes that's key, Lisa says. "It's what turns it into something unique and gives it the warmth that turns it into a home."
And clearly, working to your own brief is a little different to working on client projects. "It was lovely just being able to do what was in my head and not having to run it by someone else," she agrees.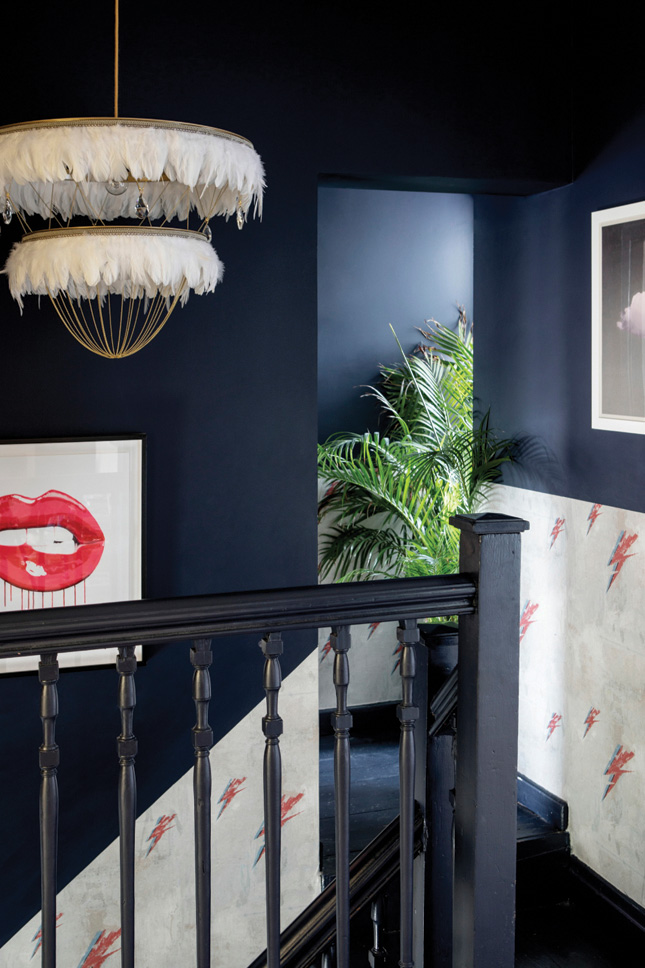 So, until the couple does get to that build, Lisa has created a unique, warm home for her family. "I love sitting at our dining table with the kids or friends," she says. "It's the table I grew up sitting around so it has a lot of wonderful memories for me."
Looking for another Dublin home tour? Check out Emily's colourful terraced gaff that uses space superbly