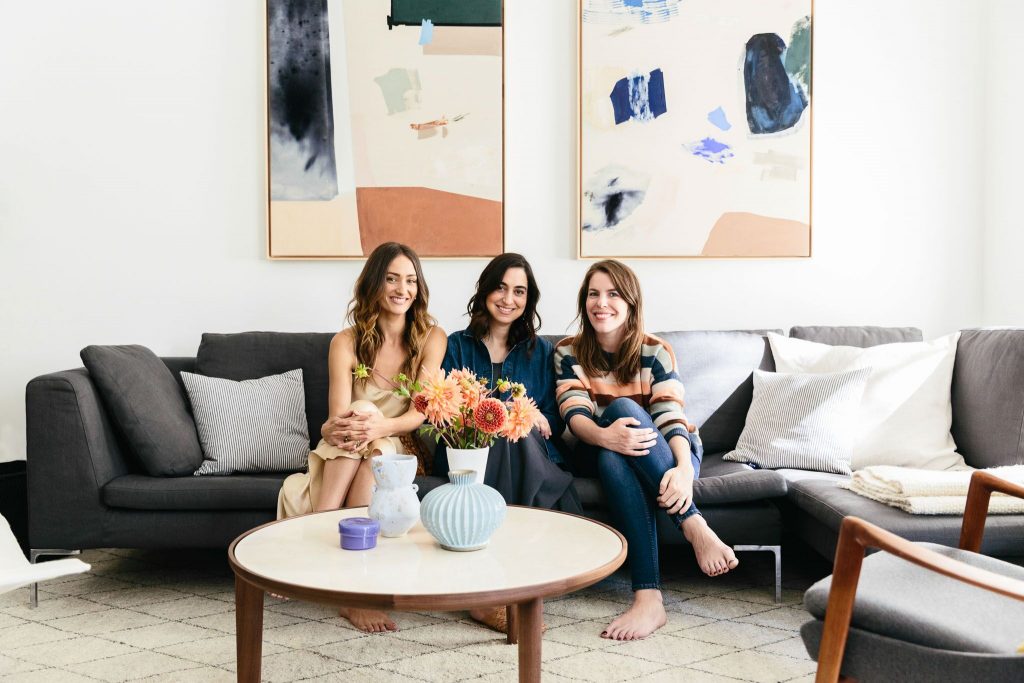 A Cup of Jo is one of our favourite lifestyle blogs, and not just because its managing editor, Lexi Mainland, has excellent taste in interiors. She recently renovated her living room, and while it may not be as dramatic a change as you might find in a typical kitchen or bathroom makeover, her living room renovation has resulted in a gorgeous, bright, airy space that's perfect for lounging in.
They have spent the last number of years working on making their Brooklyn property into a family home, but the living room was the last space that needed some attention. She enlisted the help of Homepolish designer Amy Row for interior design advice to re-do the room.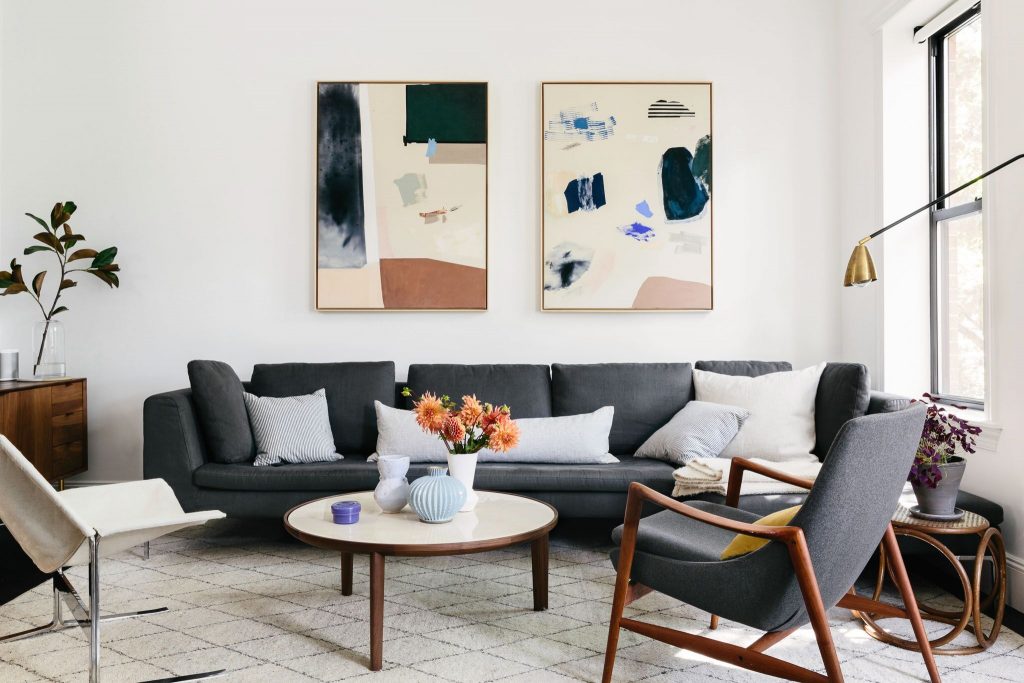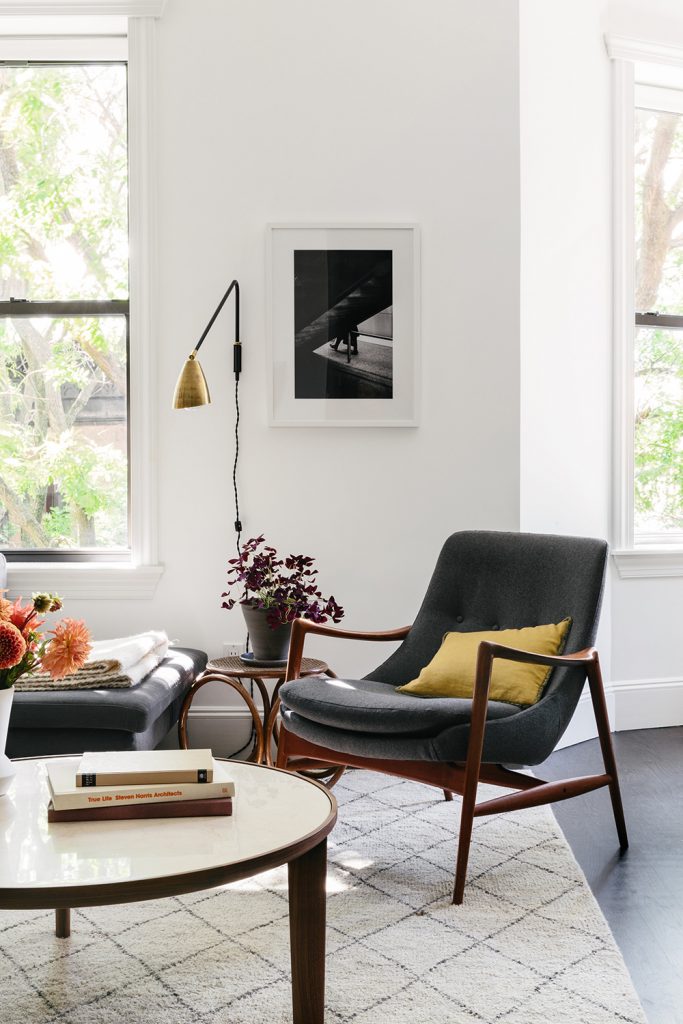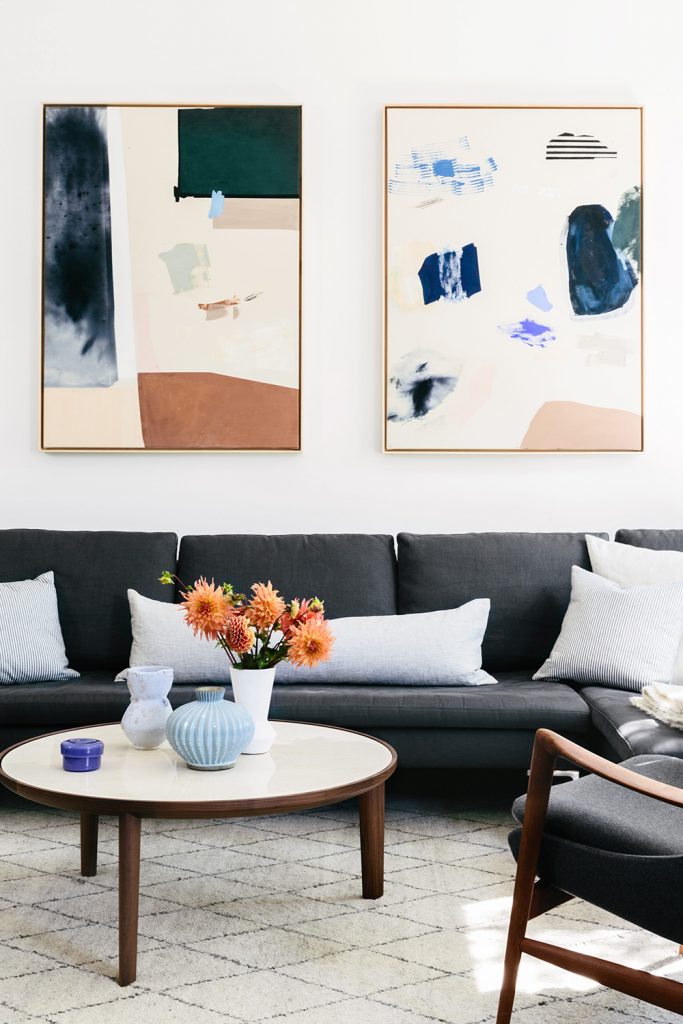 The before shot is super dark and dreary, so one of the first things the pair tackled was lightening up the room - a light rug and some light coloured linen throws can make a more dramatic difference than you might expect.
Some commissioned original artwork and faux plants helped bring life to the space, and some careful thought was given to the furniture that was already there before bringing in new pieces. Lexi wanted to keep most of the big furniture pieces from their last apartment, while Amy was tasked with editing these down to just pieces that could have a place and a purpose in the room, which she says gives the room "a lighter touch".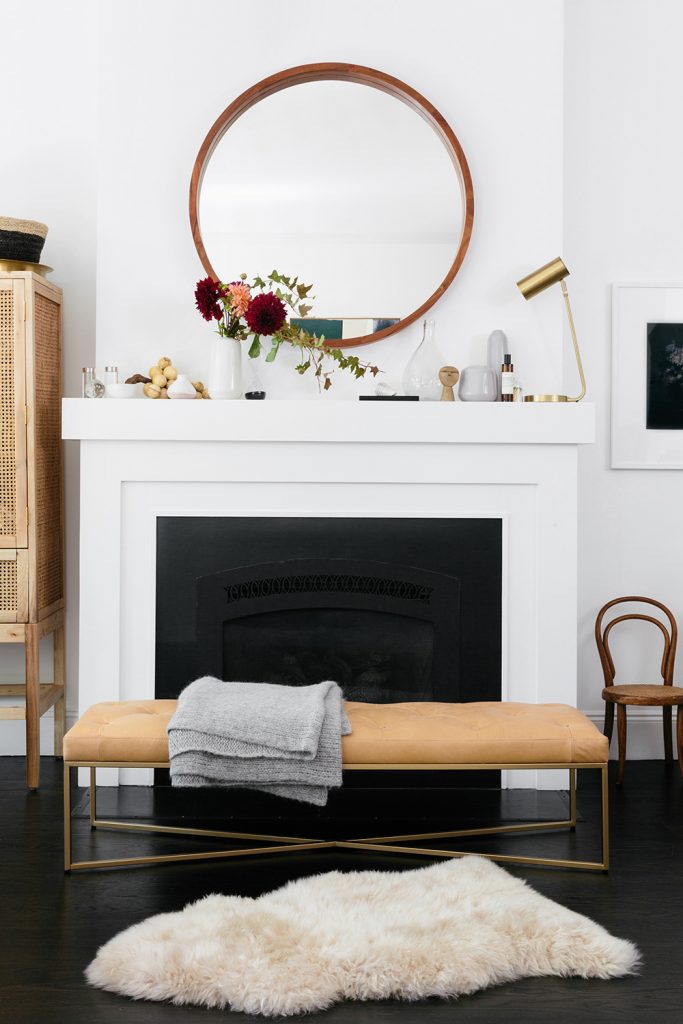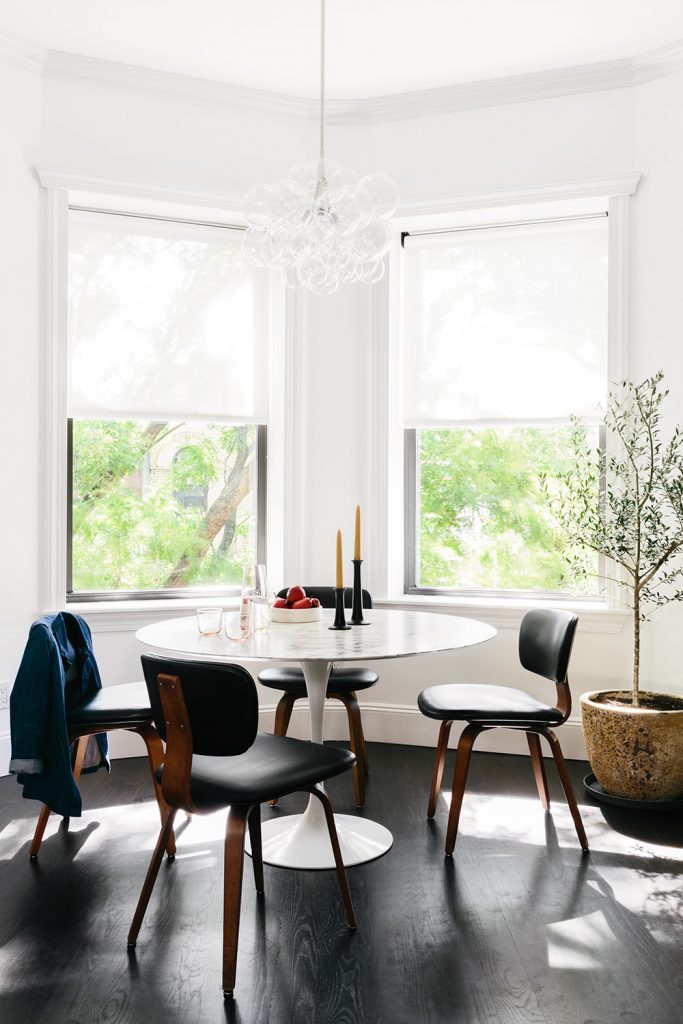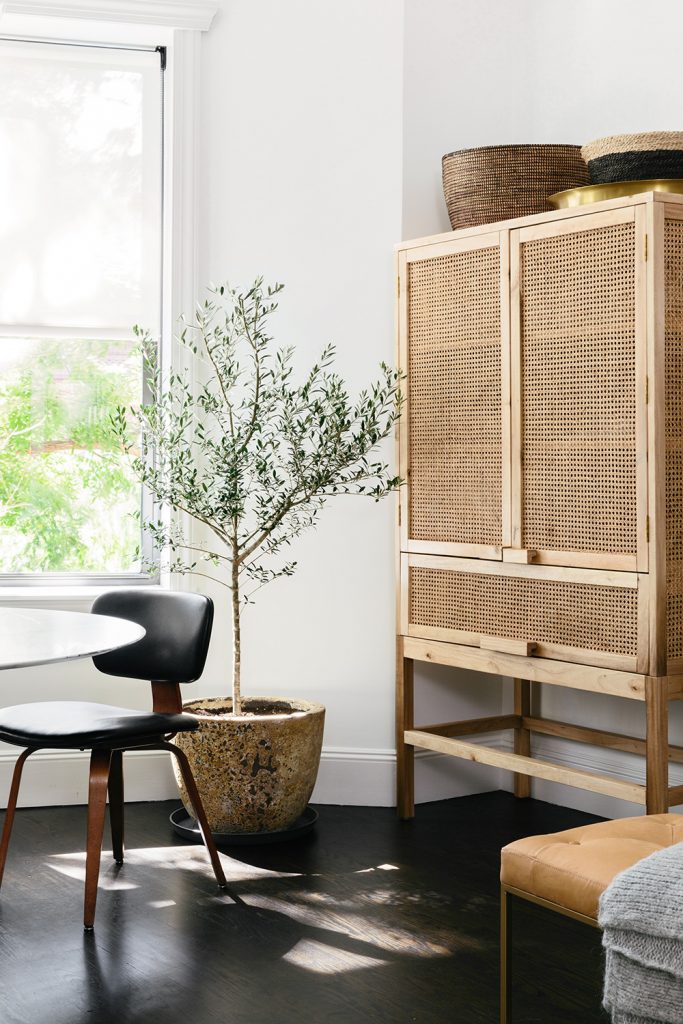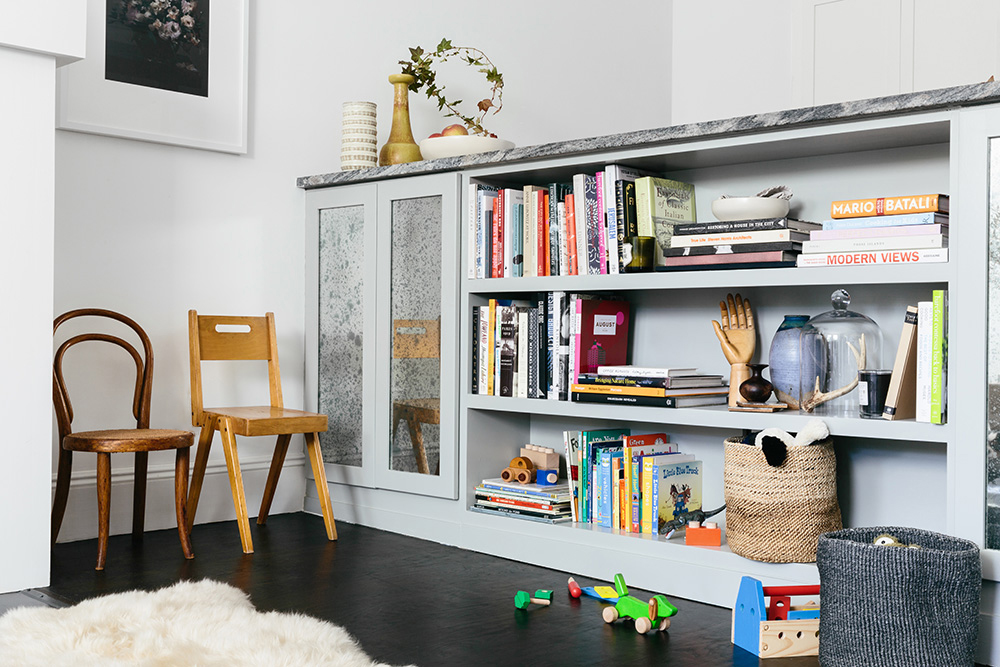 They added some fireside seating to create somewhere to sit and enjoy the fireplace, and finally, they tackled some small construction work to transform an unused corner. The living room side of the kitchen peninsula was outfitted for bar stools, but they had no use for them. Instead of wasting the space, they turned it into a bookcase and swapped the frosted glass cabinet fronts for antique mirrors. A lick of grey paint and the whole thing was transformed into its own furniture piece that helps separate the two rooms, while softly reflecting light back into the living room.
You can see and read more about the living room renovation over on A Cup of Jo.