A unique blend of homely family fun and a spectacular collection of artwork in Co Mayo
Words: Louise Dockery | Photography: Philip Lauterbach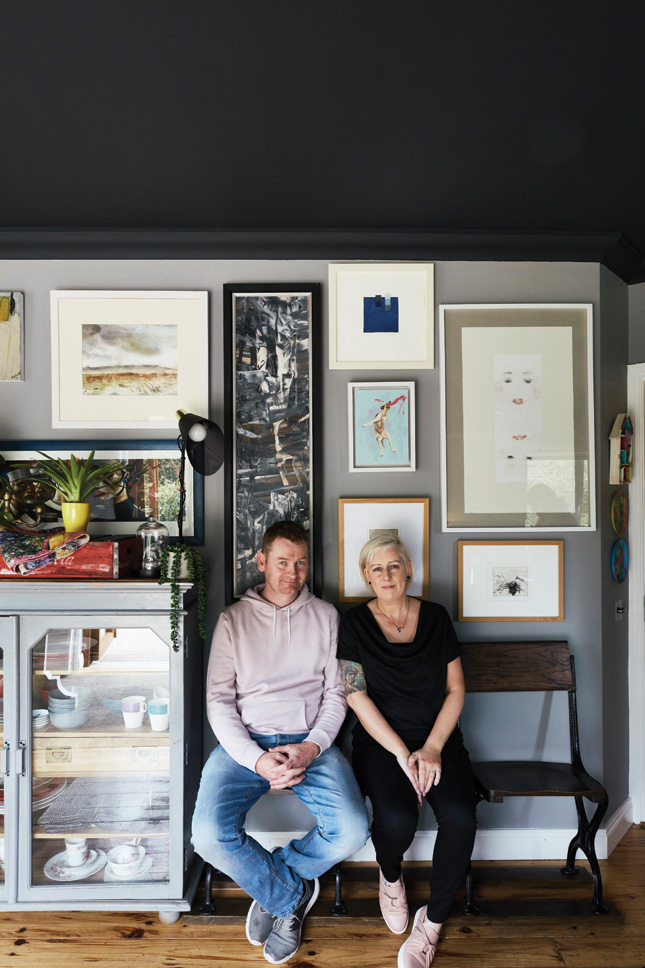 In the little village of Newport on the west coast of Ireland is a this deceptively unassuming dormer bungalow, which is home to Debbie and Mark Rooney and their four young children. "It's far from art I was raised" says Debbie. "But with three younger siblings to look after, I was often dispatched to town to entertain the little ones. I would avail of the free amenities and visit all of the museums," says Debbie, who grew up on Dublin's North Circular Road.
"The National Art Gallery and the National History Museum were big influences on me, and probably account for my love and appreciation of taxidermy and art. I love the Victorian era and the dark décor from that period," she adds.
It would seem that the same stretch of road on Kildare Street would shape Debbie's life in many ways. It was while working as a PA in Dáil Éireann that she met her, now husband, Mark. Together they packed up and journeyed west to Newport, Co Mayo.
In 2005, the couple opened the Kevin Sharkey Gallery, exclusively selling work from the world-renowned artists, whose pieces have been collected by the likes of Whitney Houston, Courtney Love, Charles Saatchi and Michael D. Higgins.
Despite it no longer being her main gig, Debbie is still passionate about art and deals regularly with Dave O'Shea in the Chimera Gallery in Mullingar. "Dave represents established and emerging artists from Ireland and around the world, he's a great ambassador for art." Debbie says.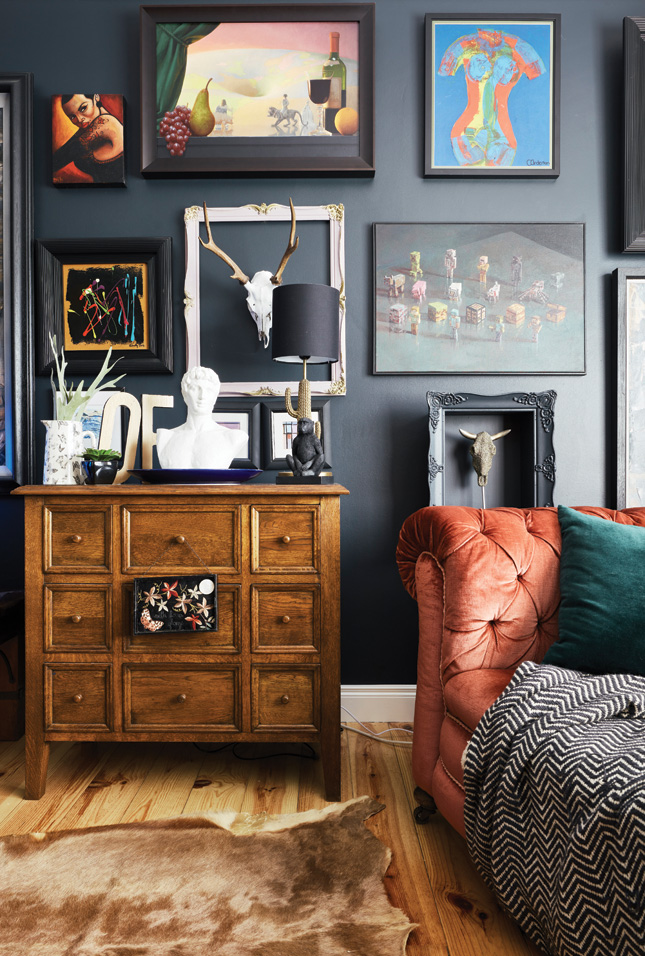 At first glance, the notion of world-renowned art displayed, for four young kids to play around, may sound like a terrifying prospect. "The kids love when I bring something old home (except for paintings of naked ladies, which is the source of much embarrassment when their friends visit)," Debbie jokes.
It's clear that the Rooney kids are growing up with a knowledge and an appreciation for the arts, just like their mother. We can't wait to see history repeat itself and take a visit to their houses in 30 years' time.
Follow Debbie's adventures in art collecting and interior design on Instagram at @justanoviceatinteriordesign, and see more from her real home tour below!