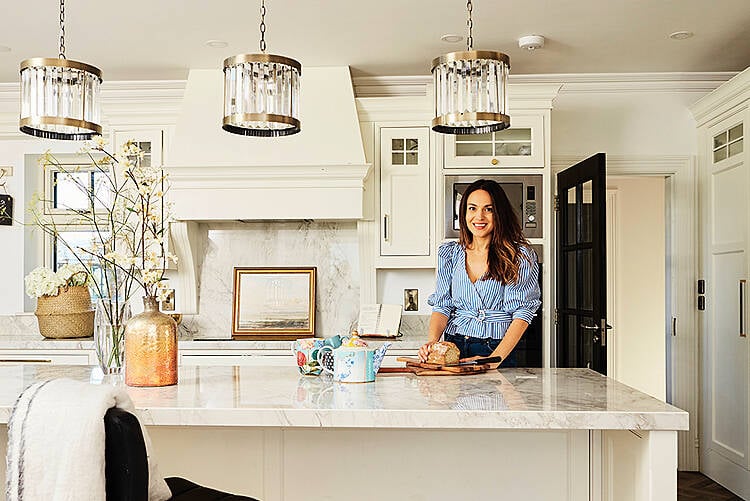 By using her love of luxe and sophistication, Trina Staunton has created a chic and practical cookspace that feels at the very heart of this new-build family home
Interviews: Ciara Elliott | Photography: Philip Lauterbach
Trina Staunton's new build home in Kilkenny is her and builder husband James' second project that they have successfully done from the ground up. They have three children: Tristen, Harper and Ivy.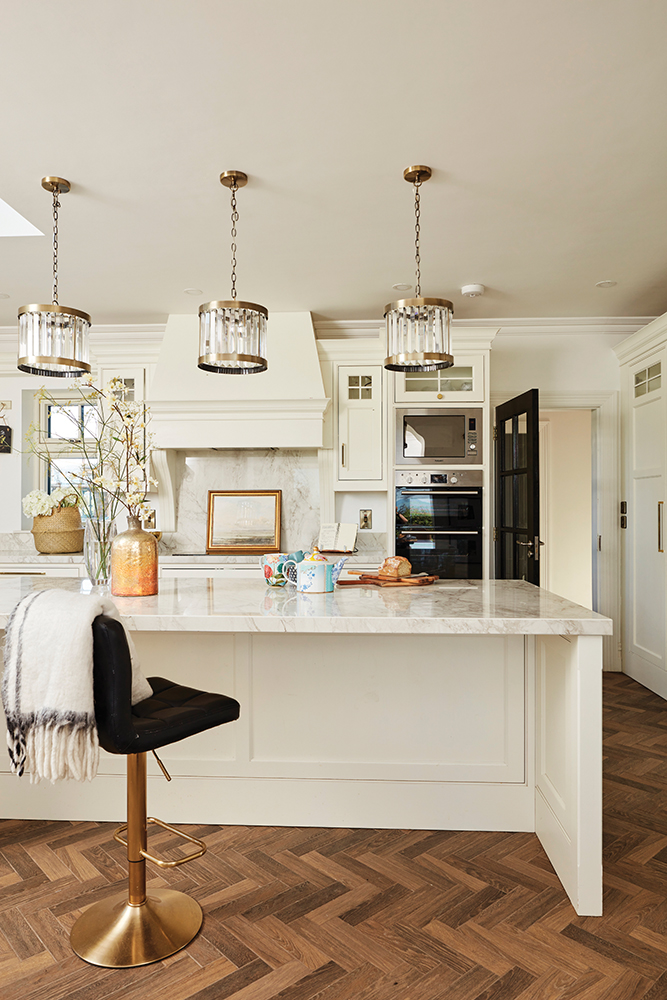 Trina describes her style as 'traditional, rustic country farmhouse with a bit of glam' – and this kitchen ticks all of the above.
Decorator's moodboard:
We wanted our kitchen bright and airy with dark floors for less maintenance. On my wishlist I had a large island with a breakfast bar, so that I could chat to the kids while cooking, and also a natural countertop that didn't stain. I had to include a warming drawer to keep family dinners hot, and a large fridge and freezer for lots of storage.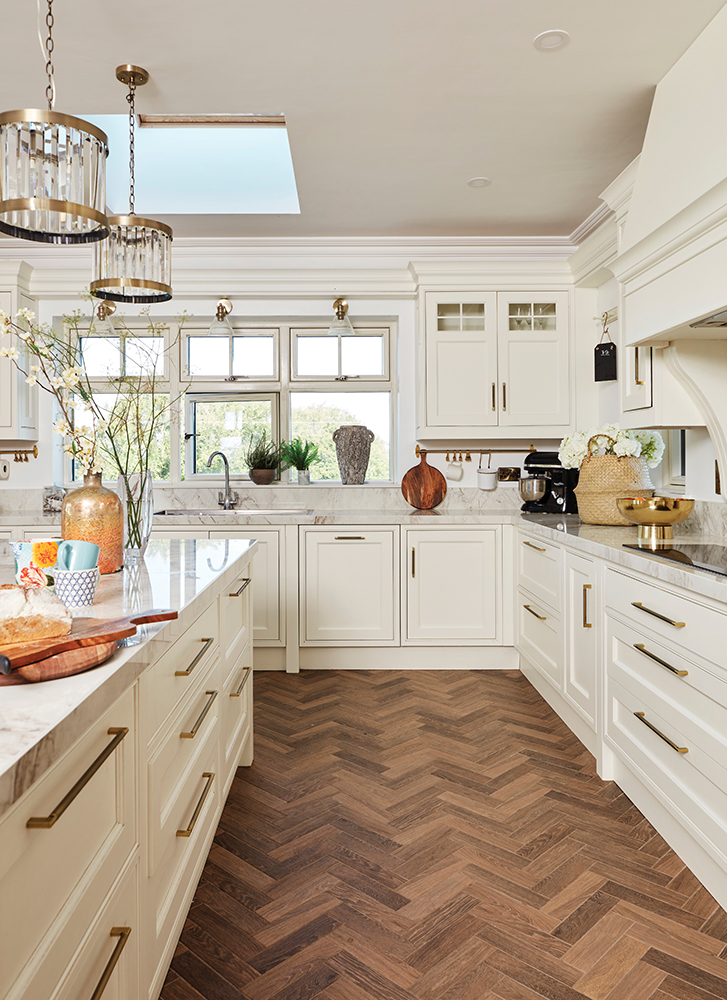 The walls are painted in All White with the cabinets in Wimborne White from Farrow & Ball.
My experience:
I worked closely with Hanlon Kitchens to turn my dreams into reality. We opted for a painted kitchen so we could have the opportunity to repaint in the future for a whole new look. I loved marble countertops with the deep veins but knew it wasn't realistic as they are high maintenance so was delighted to come across Dekton. It was exactly what I was looking for – Dekton worktops have deep veining but are extremely robust and need very little maintenance. The experience with the previous build was a blessing, but as we didn't have children first time round this made a big difference to our requirements.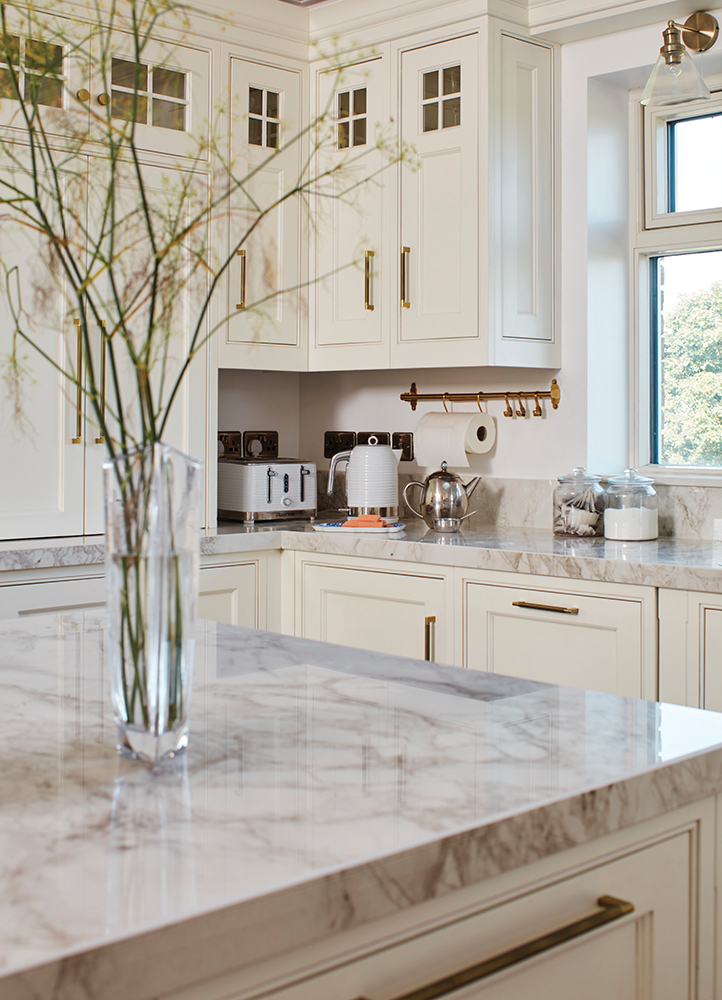 The countertop surface is Dekton in Bergen from Stone Surfaces. The lights are by Magnalux from Jr Lighting Newry.
Favourite part:
I love the low maintenance parquet dark floors and our large island.
Kitchen design advice:
Prioritise your kitchen spend over all of the other rooms as this is the room you're going to spend 80% of your day in. It is so important to get it right.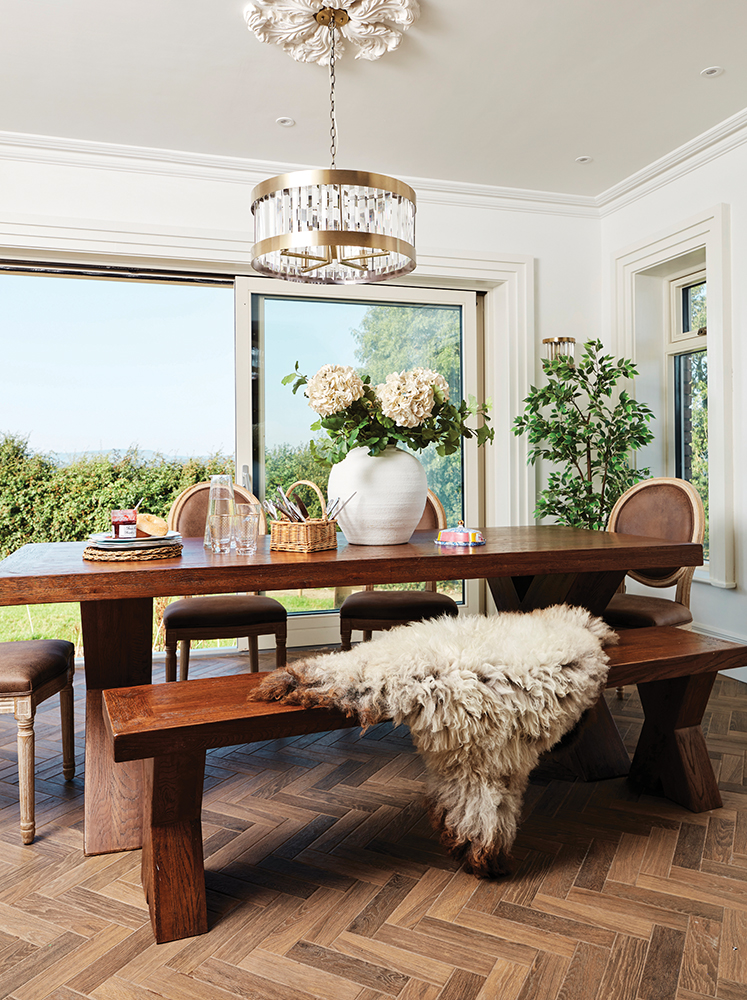 The dark herringbone floor tiles are from ADL Tile & Stone.
You can follow Trina's renovation at @lifeasmrsbuilder.
If you haven't read the other two features in our short series of readers' kitchens, catch up on the real homes page.
Share This Article