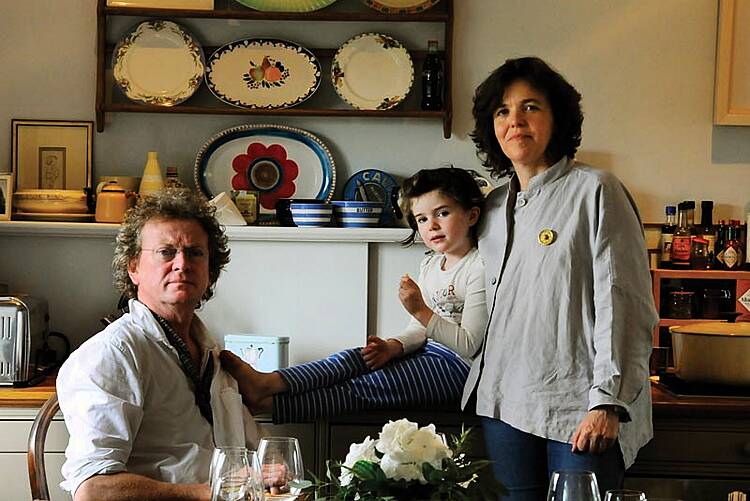 A former modest estate cottage associated with great Irish house Fota has had a tasty makeover by its food producer owners
Caroline Workman, a food producer, writer and blogger originally from Belfast, and famed fish and food smoker Frank Hederman live in what was originally a 19th century brick and stone Cork harbour cottage.
What they did: Full rebuild, first-floor added on a ring beam, with copper-clad roof dormers. The cottage strikes out boldly to the back with a new cedar-sheeted wing for stairs, stores and bathrooms, with tall glass insert panel linking old and new. Full interior upgrade.
If either one, or even both, of the two wood-burning stoves in Frank Hederman and Caroline Workman's home started to smoke, you'd have to wonder - would they ever even notice? After all, Frank has been smoking fish and other fine foods for a quarter of a century out the back of his Belvelly, Great Island home in Cork harbour. Hey, if smoke gets in his eyes, he doesn't even blink.
His low-volume, high-quality beech-smoked fish graces the food halls of London. It's prized by chefs like Richard Corrigan and has found much favour (and flavor,) with the Queen of England, who dined on Hederman's Irish salmon for her 80th birthday, notes partner Caroline Workman, who's a foodie and blogger under the ever-so tongue-in-cheek moniker of Mrs Hederman.
See the whole house in the current issue of the magazine (Nov/Dec 2012) and here are some more shots for our web readers. Enjoy!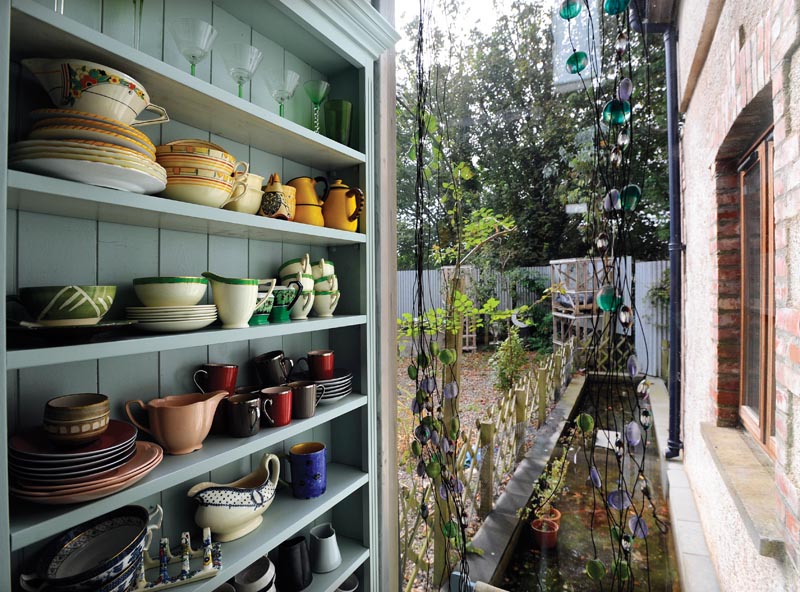 Caroline didn't want wall-mounted cupboards dominating the walls, so the look can change just by moving a few pictures, or plates, around.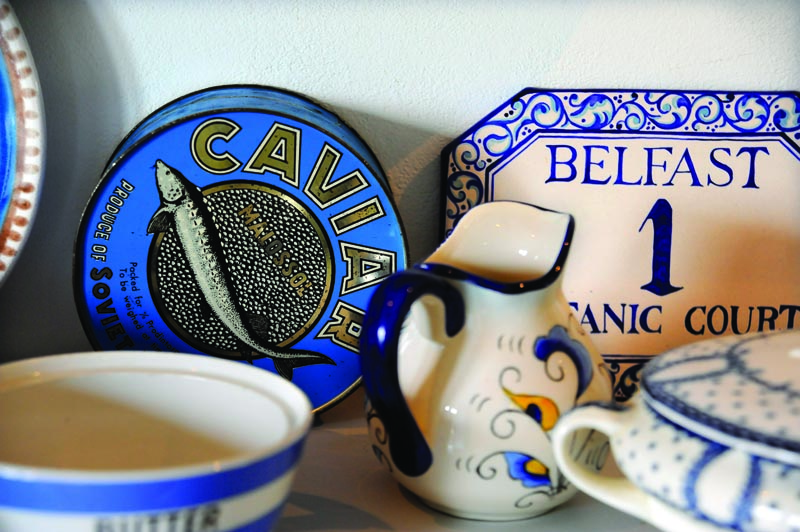 Some beautiful blue tablware.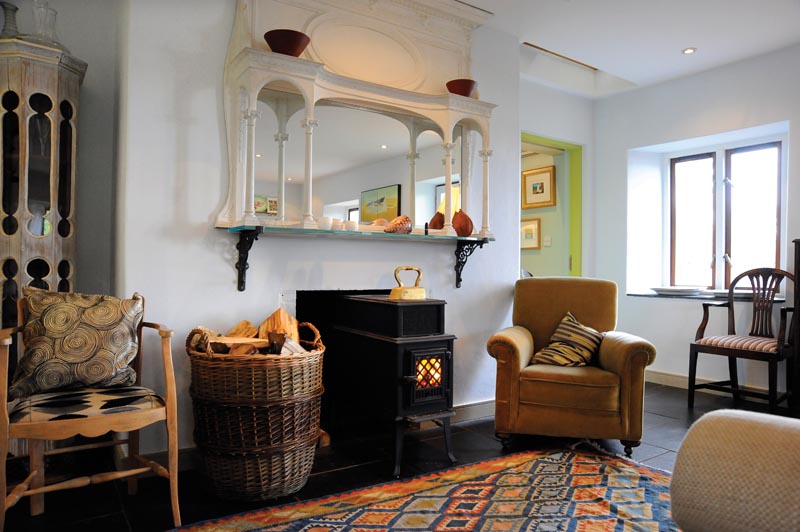 A wide, white-painted and mirrored over-mantle mightn't seem an obvious thing to place over a narrow wood-burning stove, but it works a treat, visually and practically.
The stoves here came from Cork supplier Flor O'Mahony, the overmantle from a Lynes and Lynes auction. Wall colour in the kitchen and living area is Dulux Heritage Regency Grey, from Pat McDonells.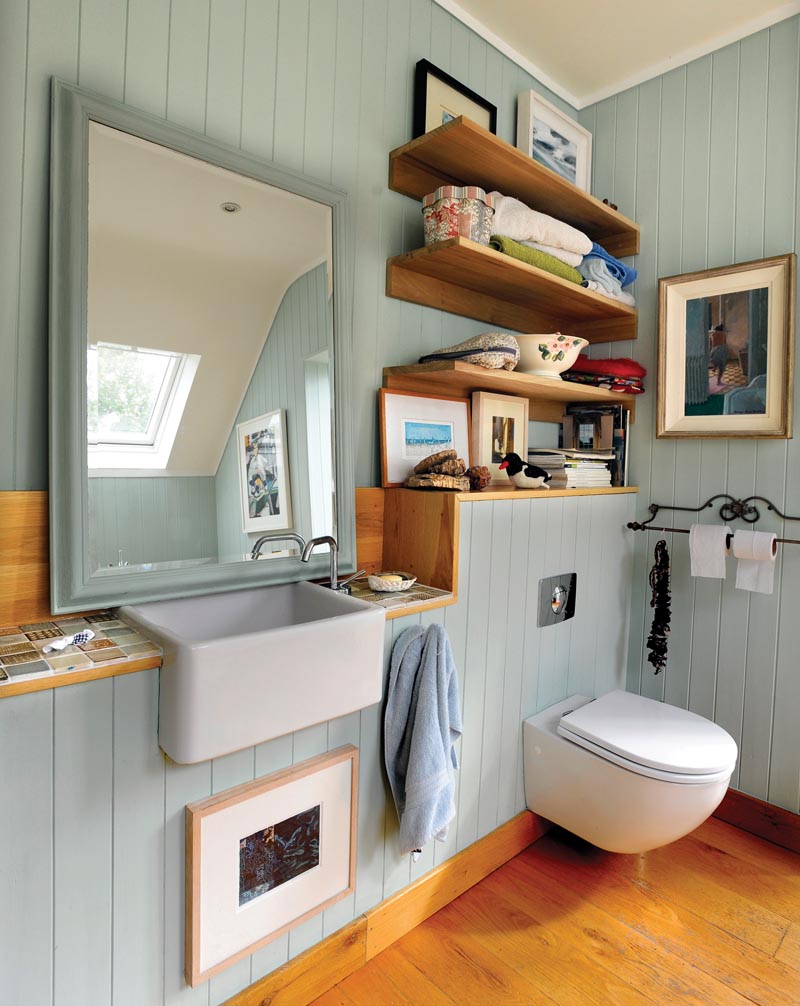 There's a Shaker simplicity to the lines in the bathroom joinery. Bathroom ware, fittings and kitchen Belfast sink from Beggs and Partners, Belfast. Bathroom wall colour is Farrow and Ball, called Teresa's Green.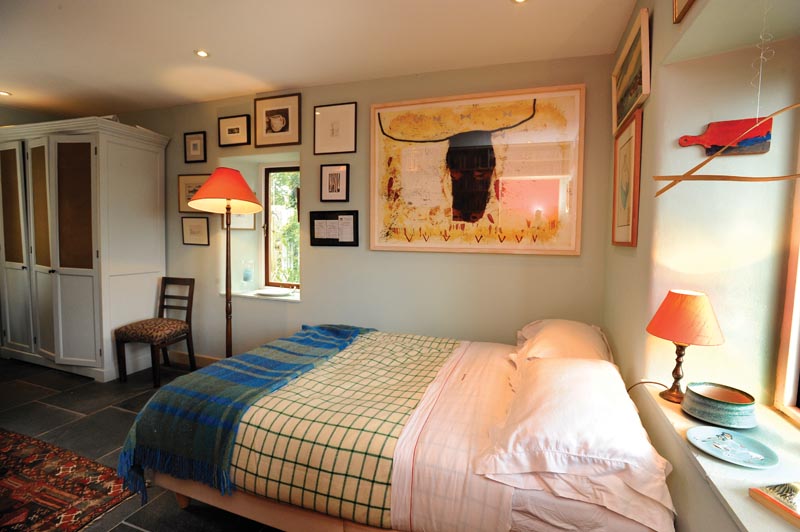 The guest bedroom.
Words: Tim Baker; Photos: Denis Scannell