From run down project to pristine renovated family home, Anna Martin's semi-detached 1930's house is a study in using colour in a subtle, considered way
Photography and styling Colin Poole | Words Annabelle Grundy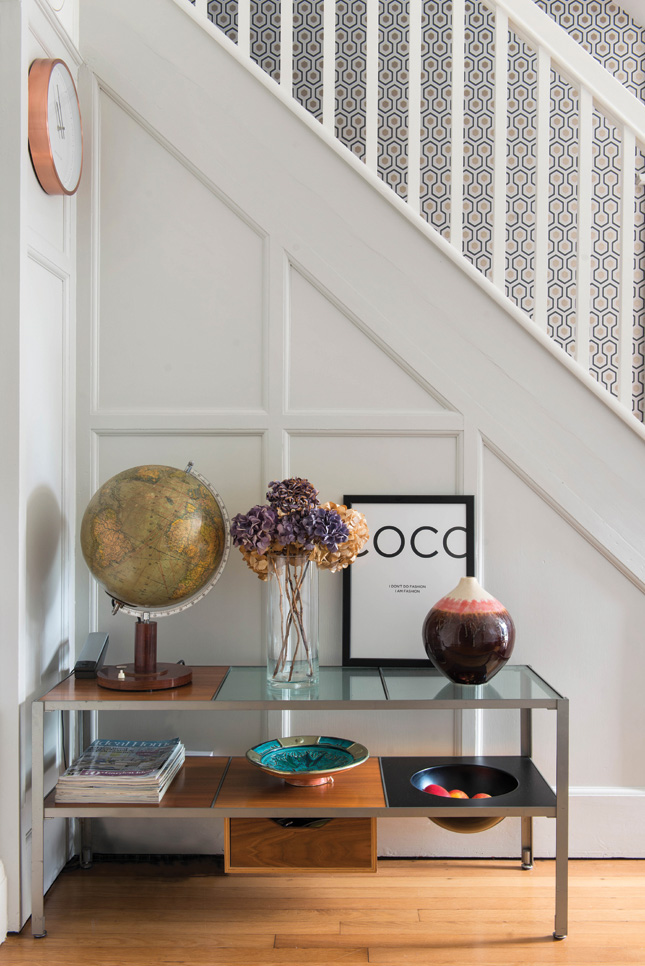 It's a familiar refrain for anyone who's ever house-hunted. You discover an affordable house in an area that you'd previously thought was beyond your budget. The catch? It invariably needs complete renovation, and for Anna and Jason Martin, that's exactly what happened with their three-bed home in Nottingham – except they were happy about it.
"It's a cliché, but it really was all about the potential," says print and textile designer Anna of her now-completed renovated family home. "We were after a home we could grow into and raise a family in. There was scope here to knock through and create the open-plan kitchen-dining area I'd always imagined having."
And so, over the last few years, the couple has gradually transformed the tatty interior, pulling up old carpets and stripping away hardboard sheets to reveal original 1930s wooden floors, doors and panelling.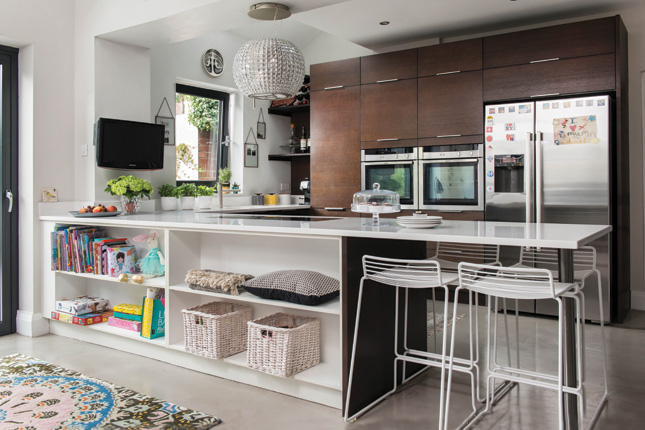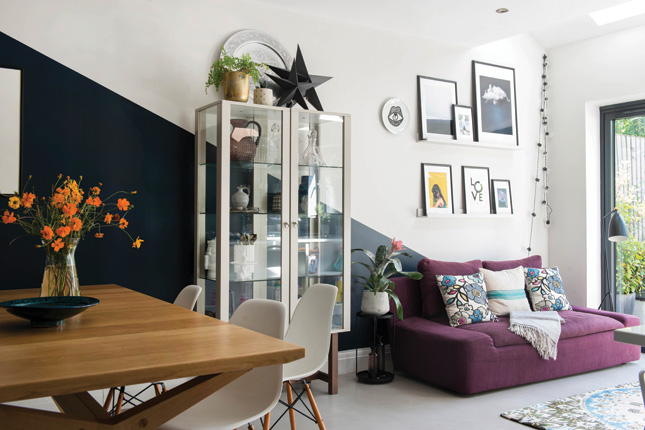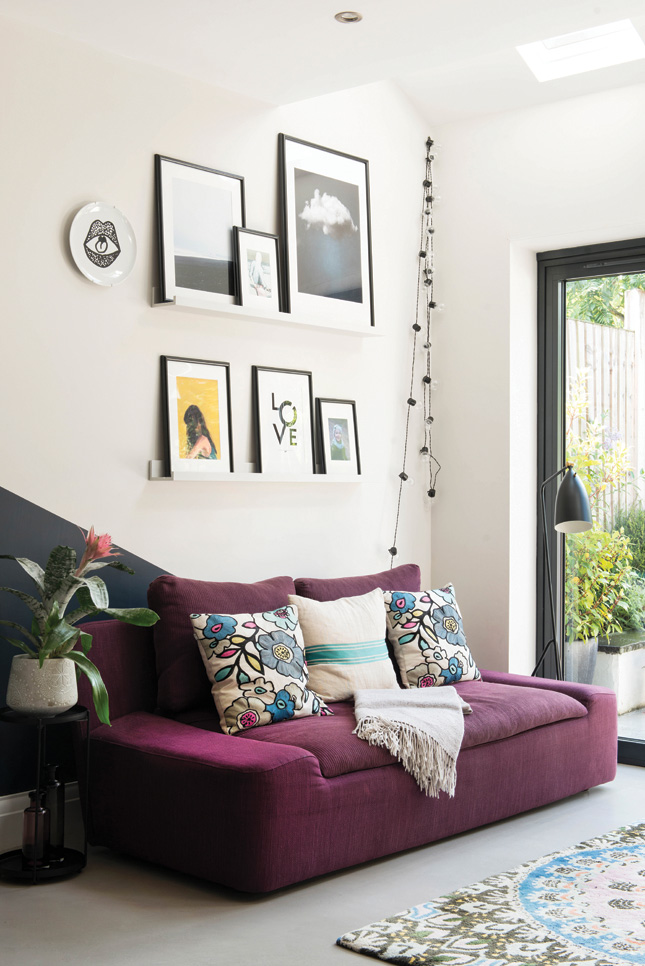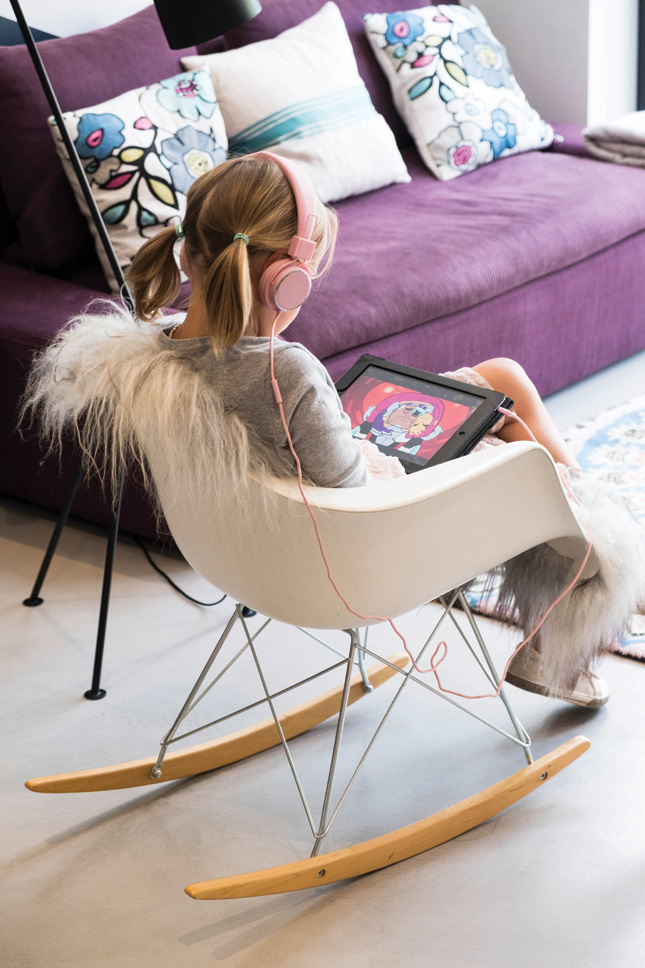 "The house was pretty run-down and almost everything from the kitchen cupboards to the front gate, was some shade of yellow," recalls Anna, who adds, "uncovering a few well-preserved period features was a lovely bonus."
These days, those drab yellows have been replaced by deep near-blacks that Anna offsets with crisp whites and dashes of pink and purple. The contrast of dark and light adds drama to the renovated family home.
"I don't 'do' a lot of colour on walls or with furniture, but I like using accessories to add bright little pops," she explains.
The understated palette chimes with Anna's taste for clean, clutter-free spaces. She's a big fan of simple Scandi style and mid-century modern lines, but is also happy to soften things by adding comfy textiles, interesting, hand-picked ornaments and a few touches of sparkle and shine.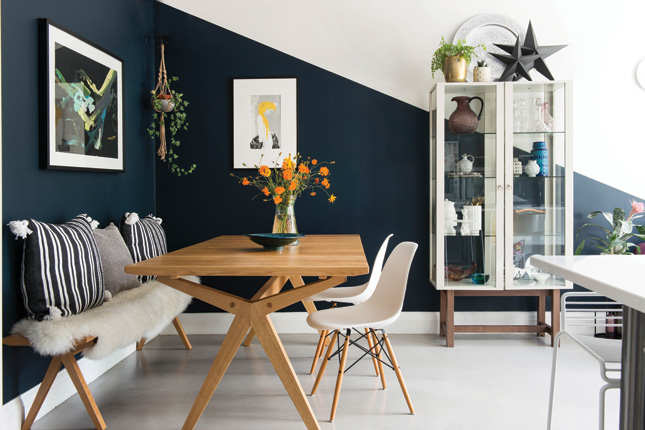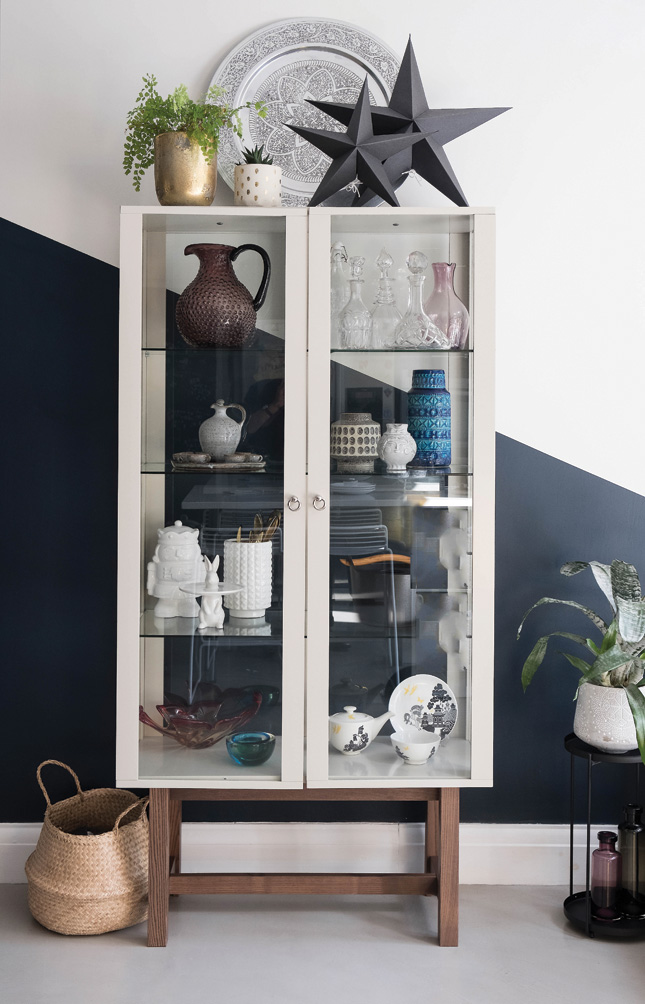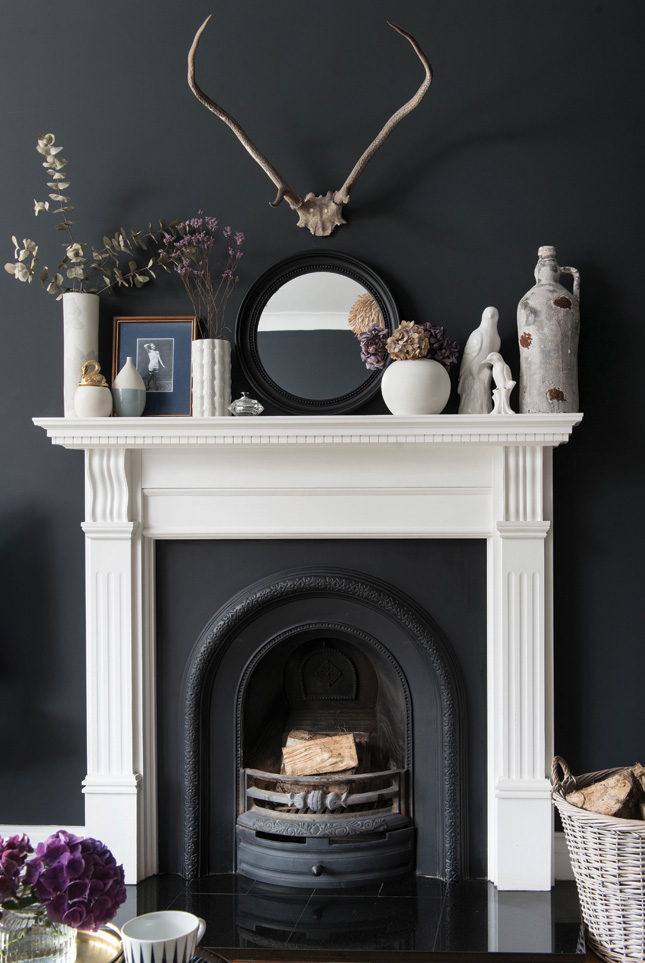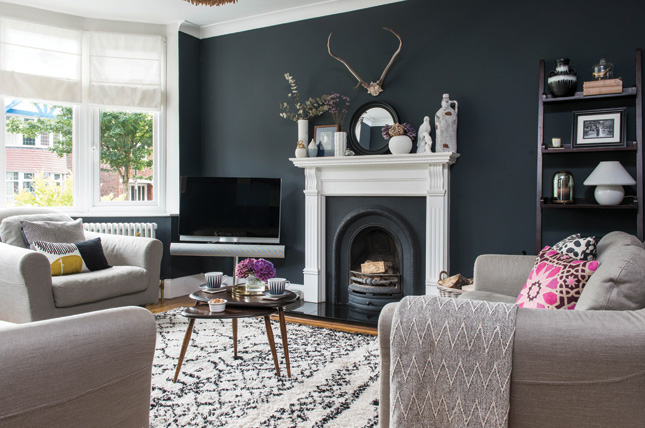 While the living room and bedrooms have been completely redecorated, there have been even bigger changes to the bathroom and old-fashioned kitchen and dining room.
"Within months of moving we were expecting our daughter Esme (now nine), so a fresh, modern bathroom was a must-have," says Anna, "We knocked the existing WC and bathroom into one and fitted a contemporary suite that's really stood the test of time."
Creating the longed-for open-plan kitchen-diner was another ambitious project as part of the renovated family home project, involving removing walls, raising the roof-line and installing underfloor heating along with an entire new kitchen and bi-folding garden doors. The work took several months during which the family made do with a microwave and fridge in the living room.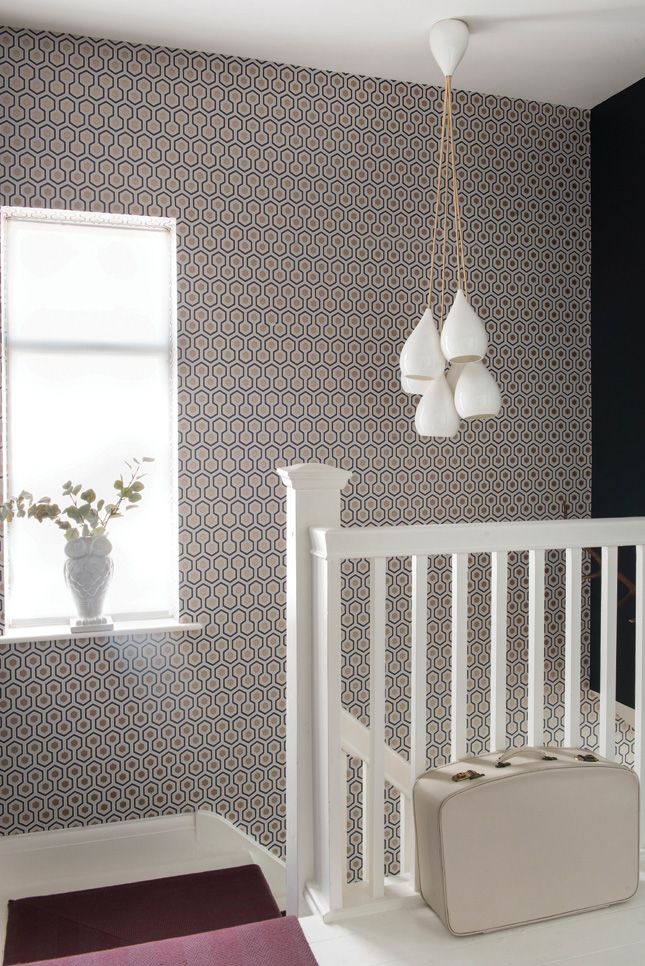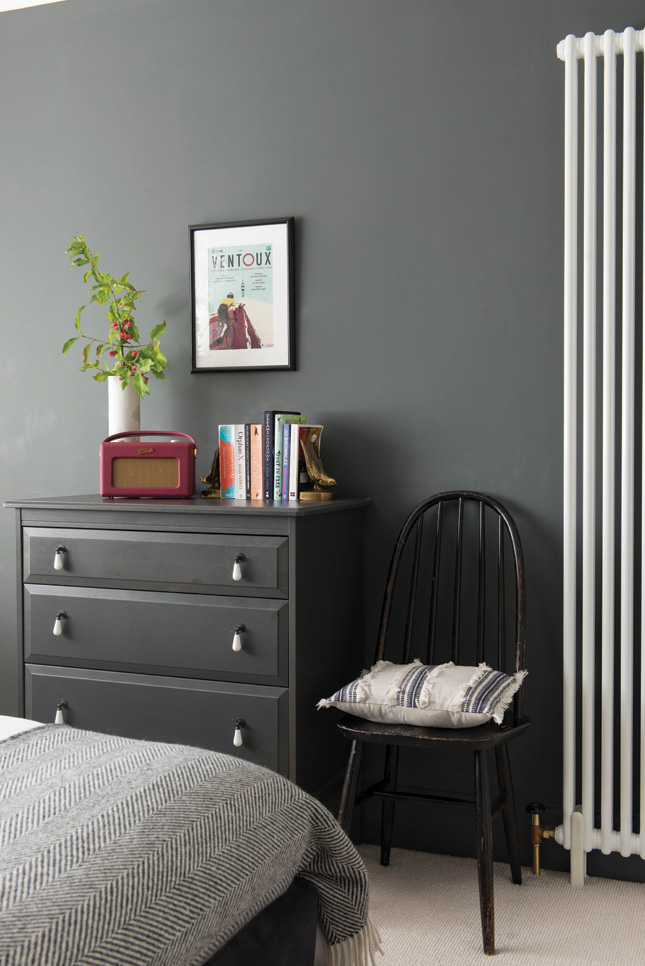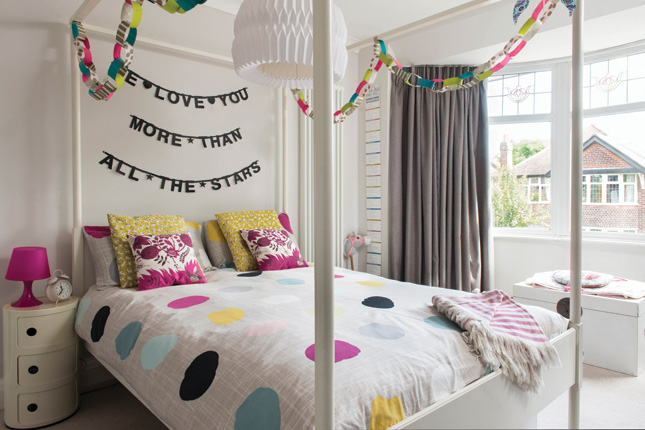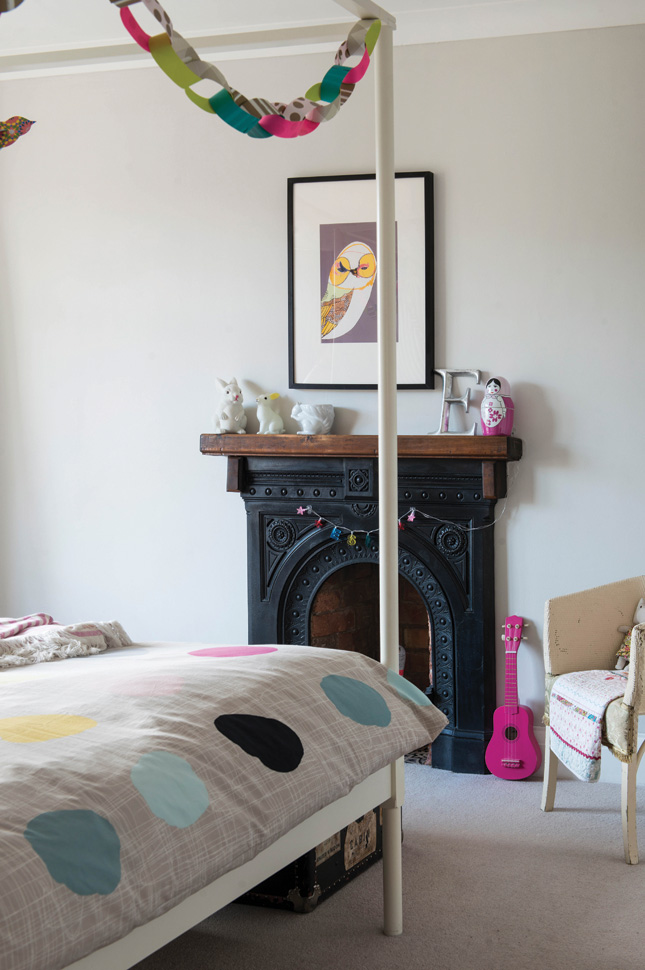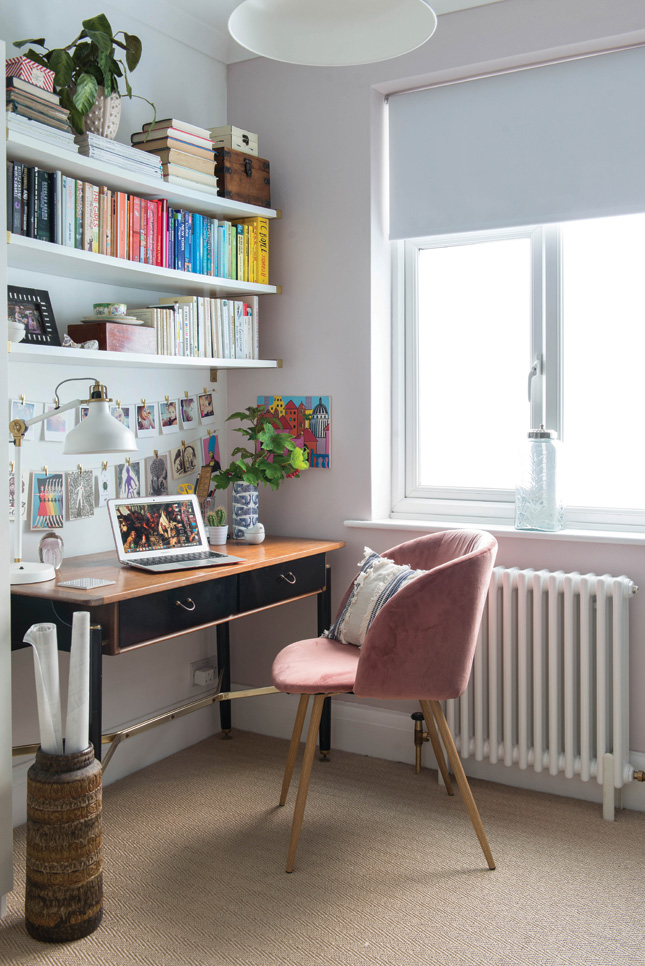 The renovation wasn't all plain sailing. "We didn't investigate concrete flooring thoroughly enough and ended up using the wrong product in the kitchen, which was a disaster," Anna remembers.
Their eagerness made them retrace some other steps, too. "In hindsight, we did lots of things in the wrong order. We we went ahead with restoring the wooden floor in the hall and of course, it got ruined during the building work, and we had to sand it all over again later.
Those things are long in the past, though. "It was hard but exciting too, because we'd always planned on having this space," Anna says. "In terms of flow, layout and look, we've got everything we need – and it's just how I envisaged it."