By deciding to excavate the basement, Kingston Lafferty Design has created not only a stunning home, but also a spectacular tiered garden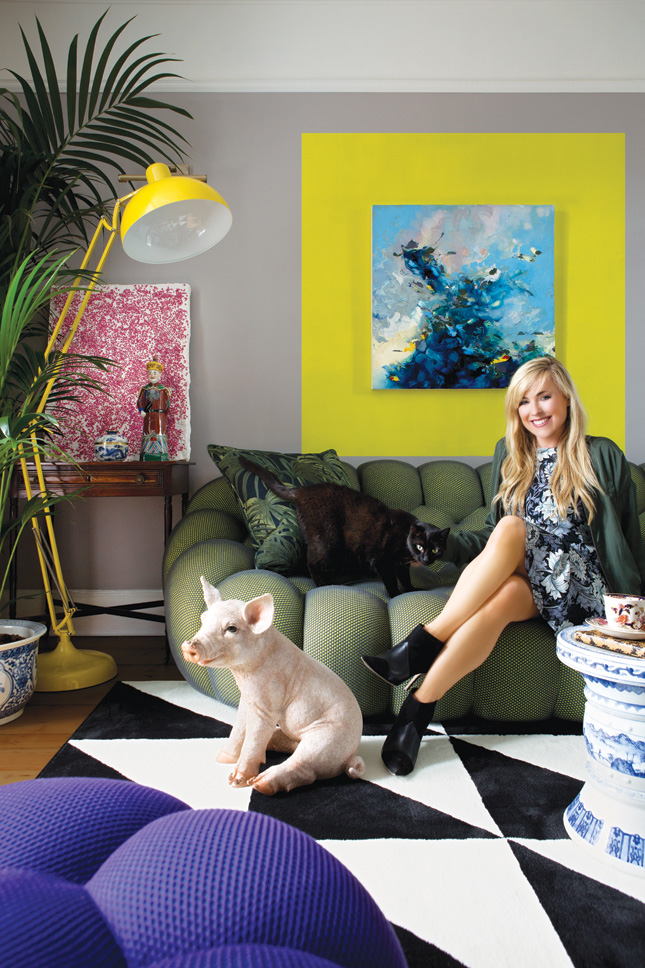 When Kingston Lafferty Design was given the opportunity to extend and restore this family home, the team was keen to do something a little different. The designers wanted the house to be much lighter and brighter and, as the house is a protected structure, they had to come up with innovative ways to achieve this. "After completing a master's degree in product and spacial design in London, I set up Kingston Lafferty Design with Susanna Kingston. We were both confident that we could come up with a design solution that would meet all the requirements of the planners and give us the extra space and light that we wanted. I knew it would be a great experience for both of us," says Roisin
Situated in one of Dublin's historic Georgian squares, the house was in a serious state of disrepair. It had been leased for over fifteen years. "It was dated and extremely damp. The garden was completely overgrown. The whole place needed to be rewired, replumbed and replastered, throughout. As well as needing new bathrooms and a new kitchen, it also needed extending for an extra living space, which ultimately involved excavating the garden and basement."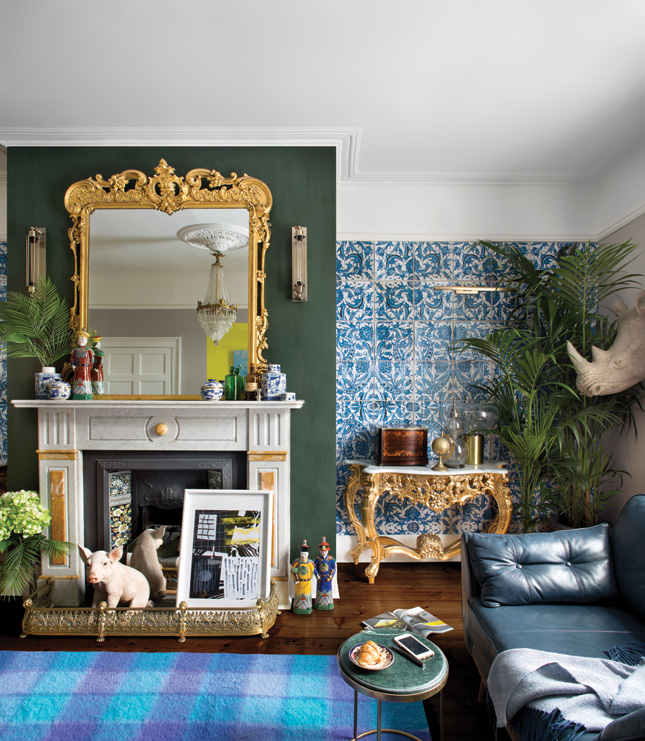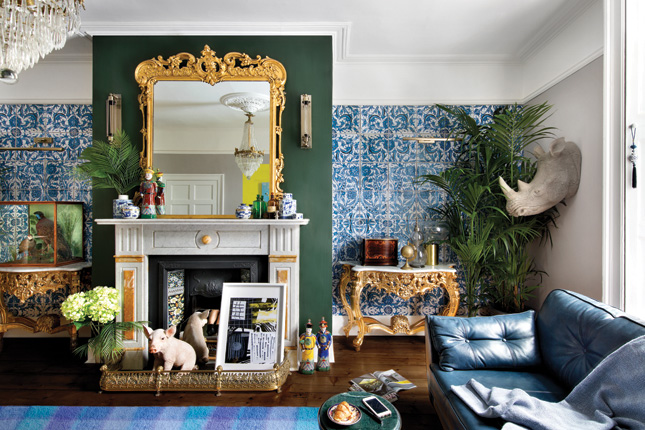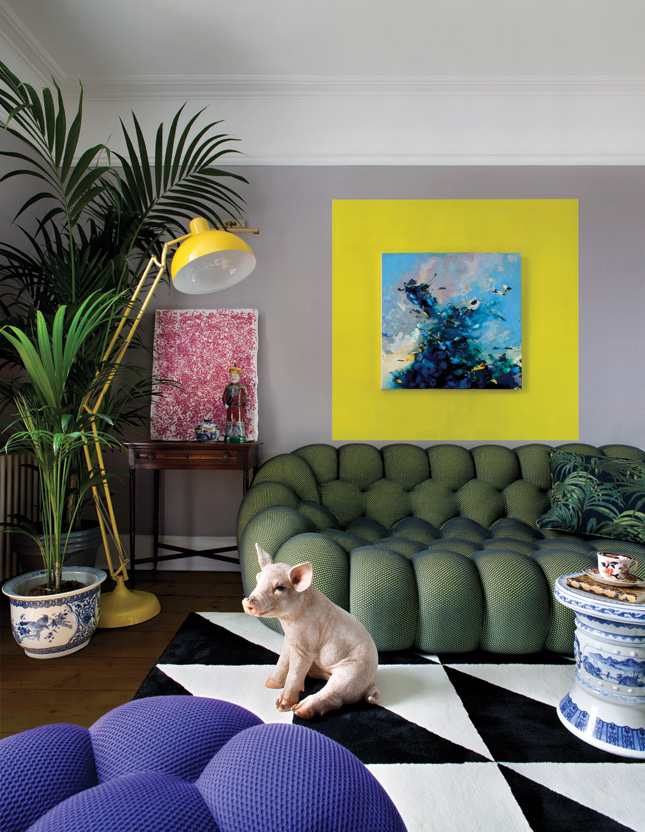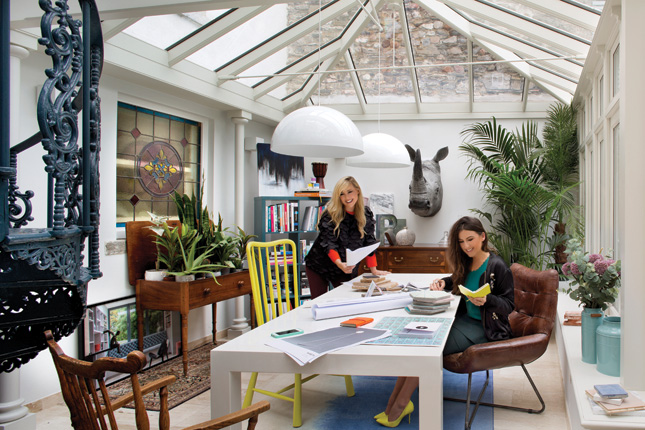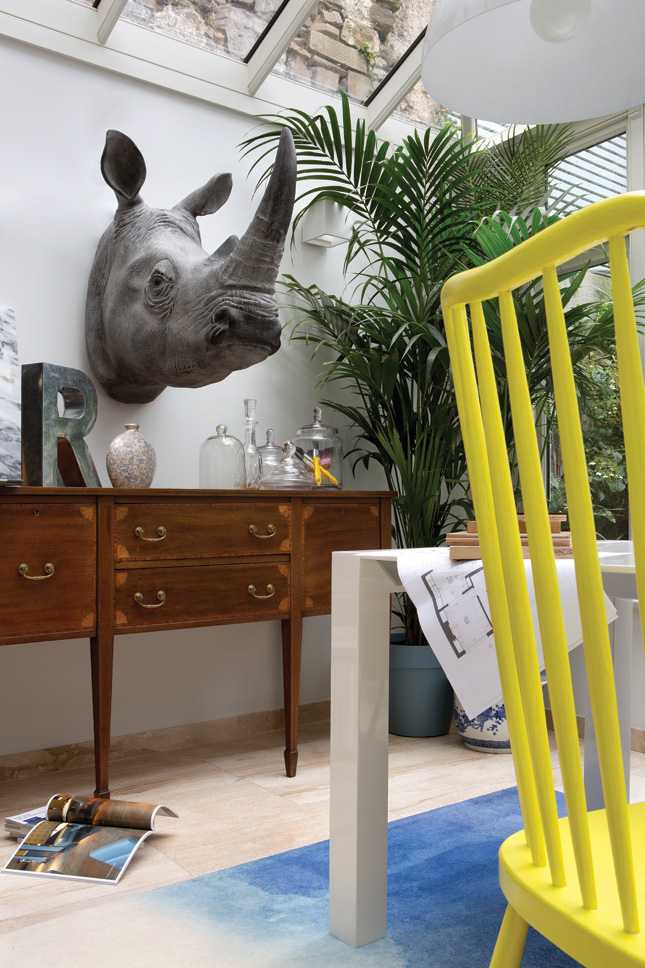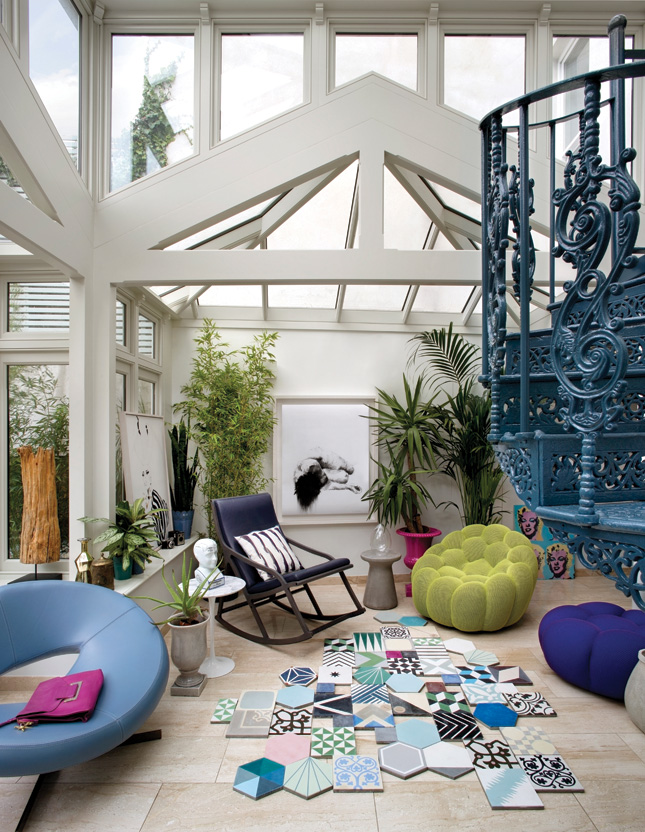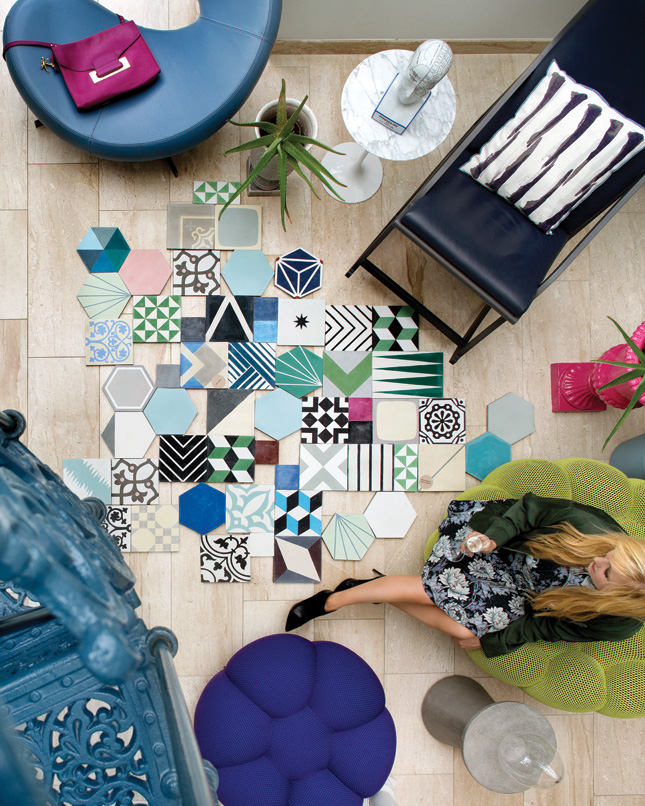 As the house was a protected structure, Roisin had to abide to strict planning conditions that delayed the onset of the building works. The whole process, from the initial planning to the completed house, took three years. "The issues were really down to respecting the fabric of the building and choosing materials and design styles that would complement the structure. The conservation planners do want these buildings to be lived in, so they appreciate that the layouts may need to be changed for the way people live today. They were happy to work with our ideas – as long as they ticked all of the right boxes," explains Roisin.
The dark dingy basement, which was the original kitchen, had extremely low ceilings; it was a space that no one wanted to spend much time in. "By excavating the entire basement, we improved the head height. By adding a conservatory style extension, the house now has a very spacious kitchen, dining and living area – it's a lovely space to be in. It's wonderfully bright and light, now," says Roisin.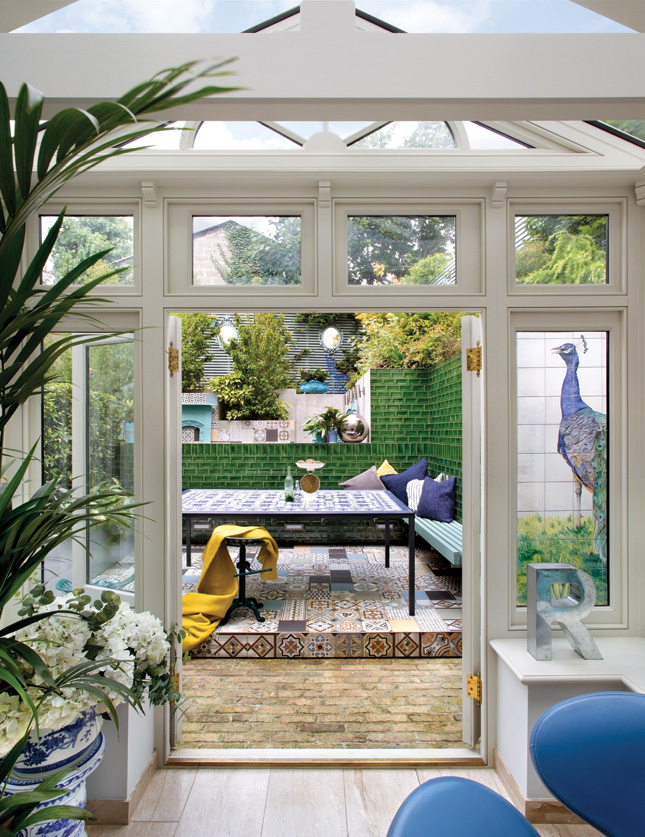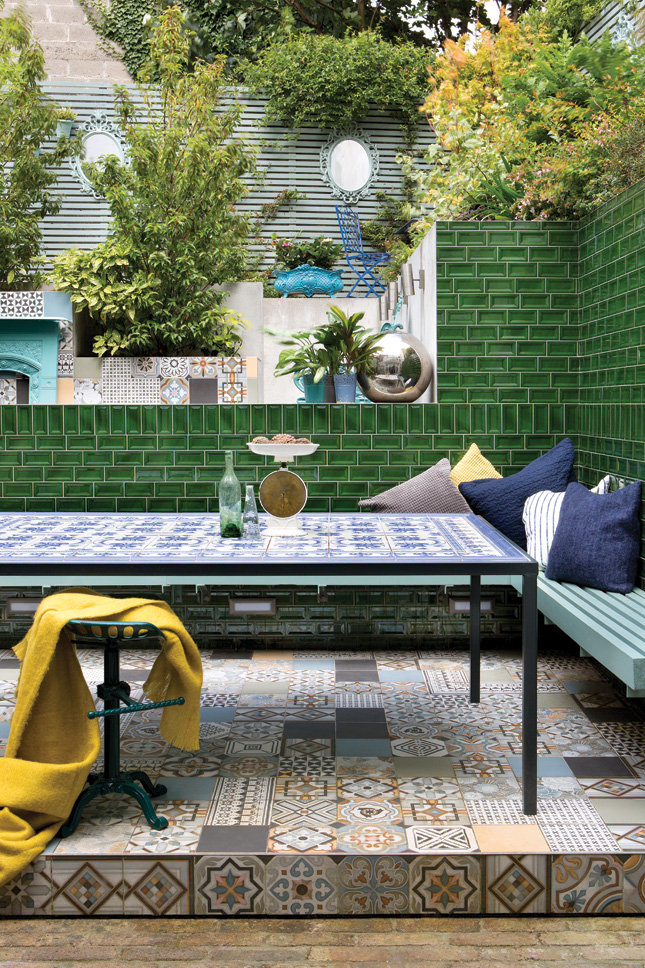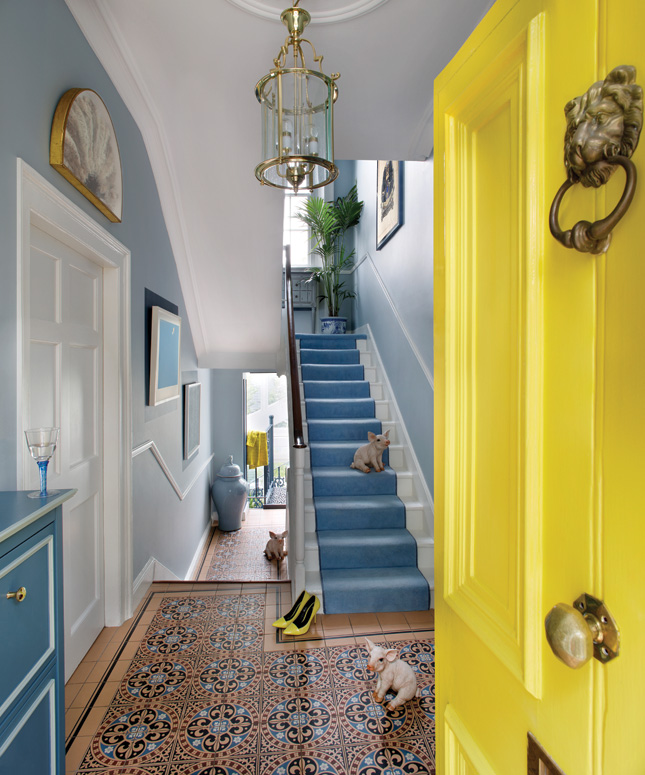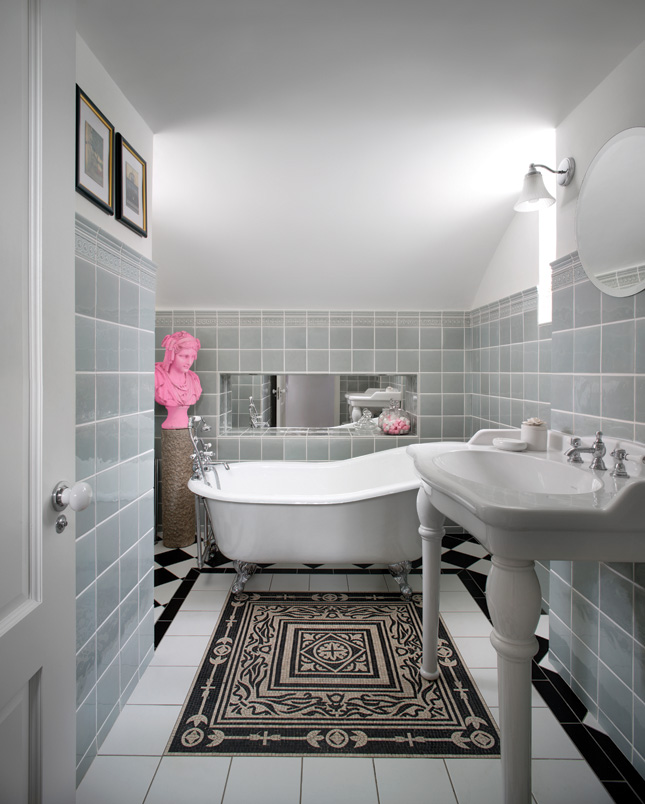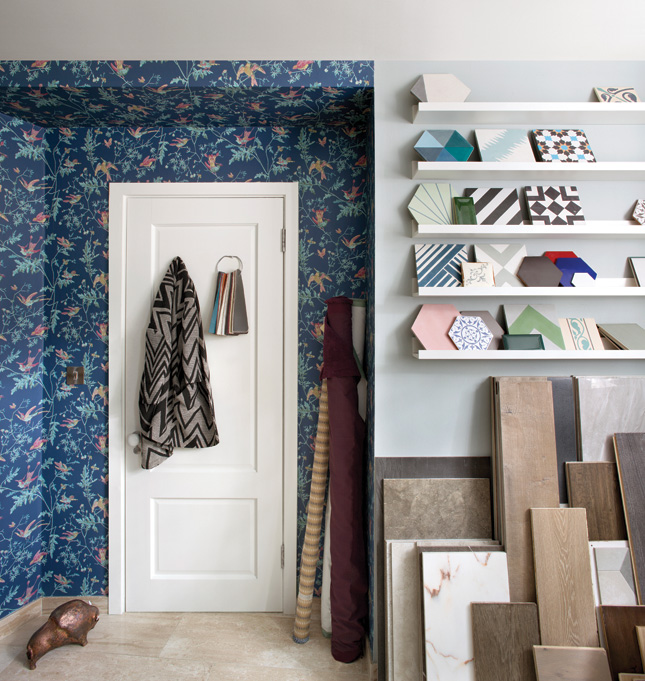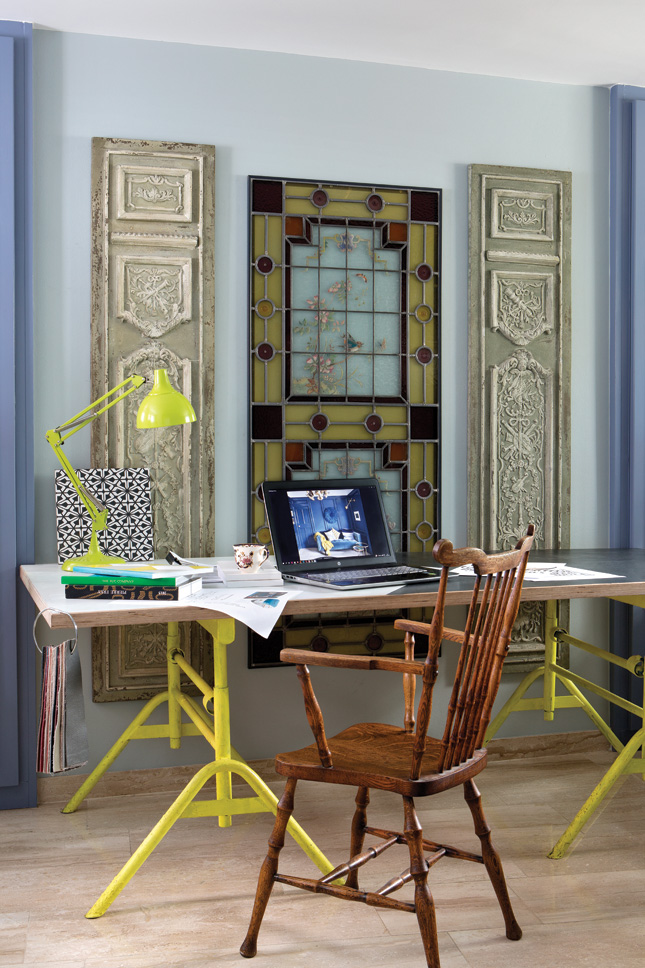 The new extension gives the house a very strong link with the garden, which was originally at the ground floor level. It's now tiered with the first tier at the floor level of the new extension. "We wanted to maximise the garden's potential and create a multi-level garden. It's hard to believe how much soil we removed. It was a big job as the garden had to be reinforced with concrete retaining walls. There is no side or rear access, so all of the earth had to be brought through the house in wheelbarrows and emptied into skips at the front of the house. It took a long time to do and also a long time to find a good contractor who was prepared to do this job," says Roisin.
Once the structural elements of the house and the garden were complete, Roisin could turn her attention to interior design. "I sourced high quality fixtures and fittings, which included Marcel Wanders contemporary light fittings. These, combined with elegant antique French chandeliers, ensure no room is the same. I also combined antique pieces with modern pieces – fusing the old with the new has created an eclectic look."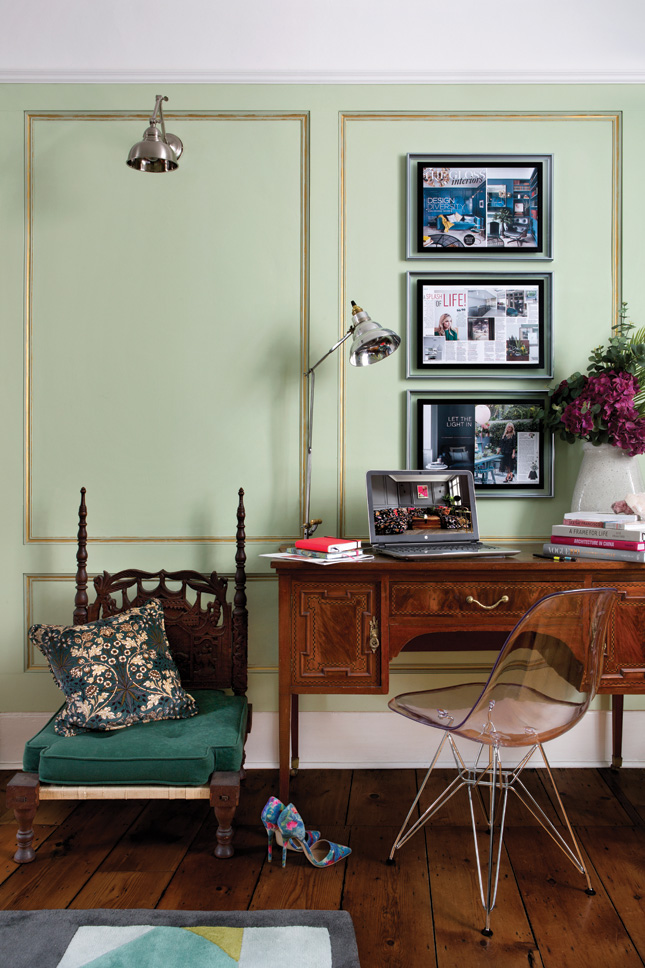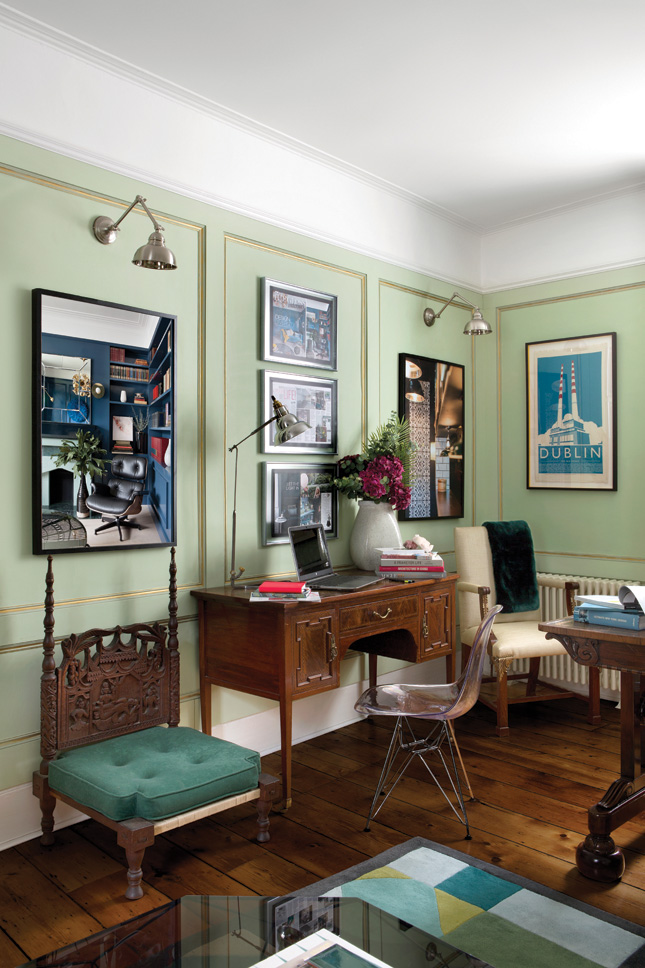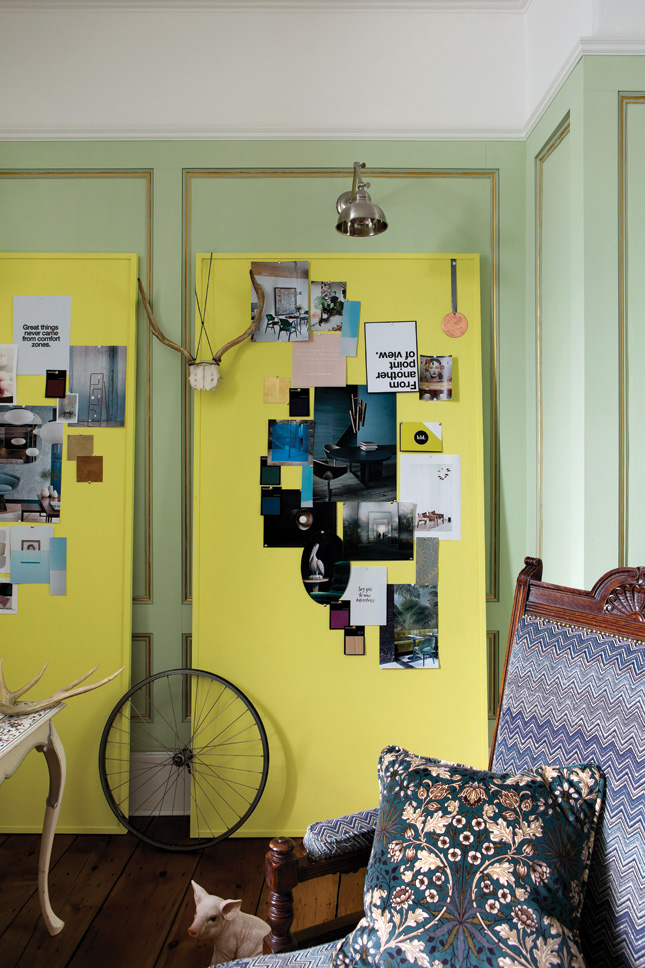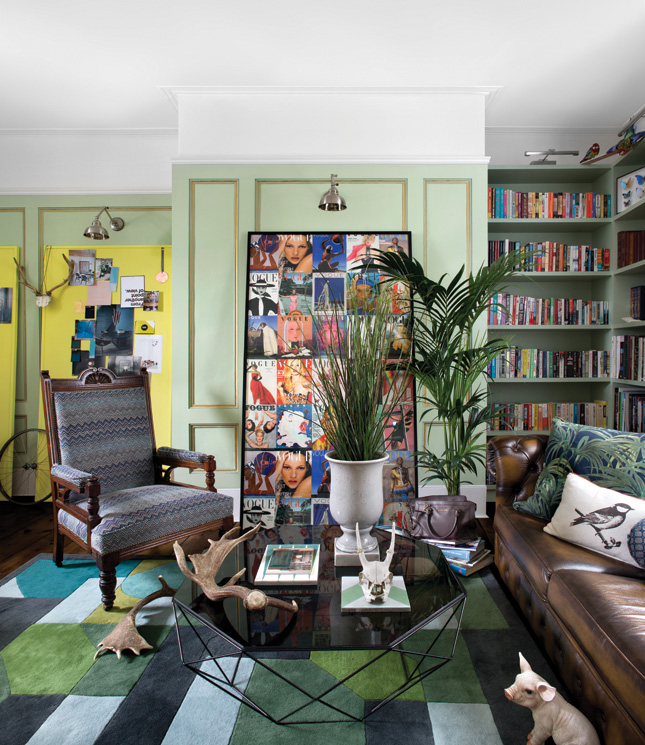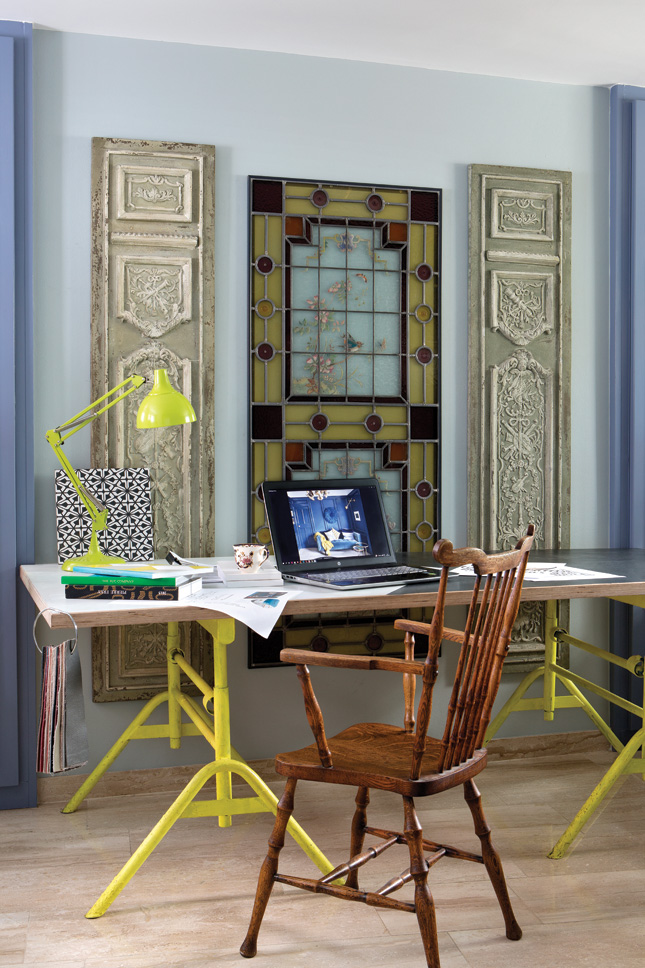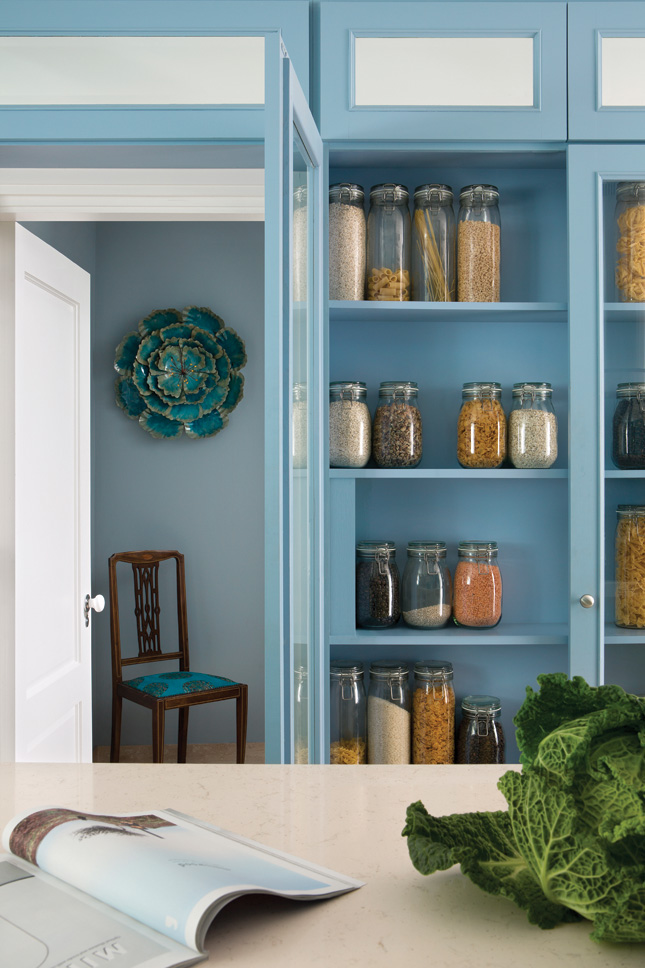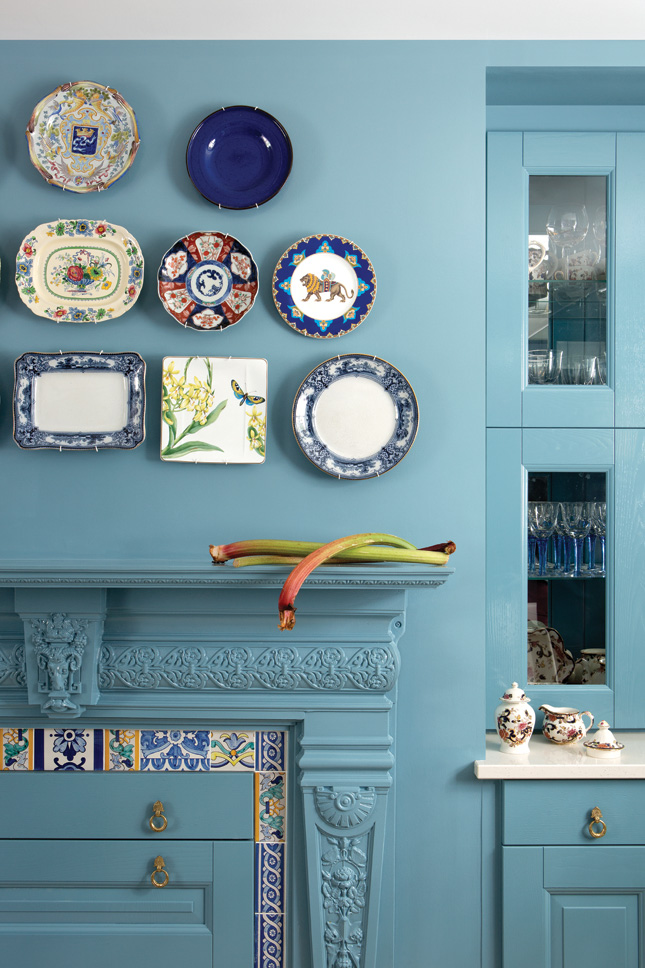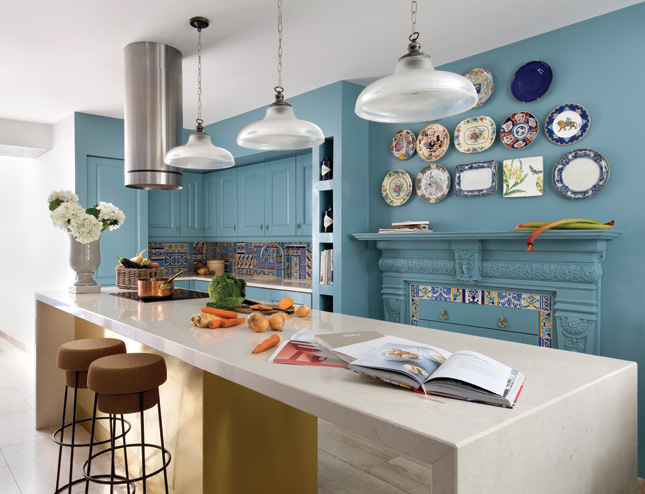 The decor is very striking with bold splashes of colour cleverly incorporated with Roisin's choice of paints, tiles and furnishings. "A building like this can take a bit of drama. The house has so much character, which I really wanted to embrace," explains Roisin.
"It has been a huge learning curve and was challenging at times, so it's great to sit in the extension and look out at the lovely garden, while I work, and know it was all worthwhile."
Words: Penny Crawford Collins | Photos: Barbara Corsico