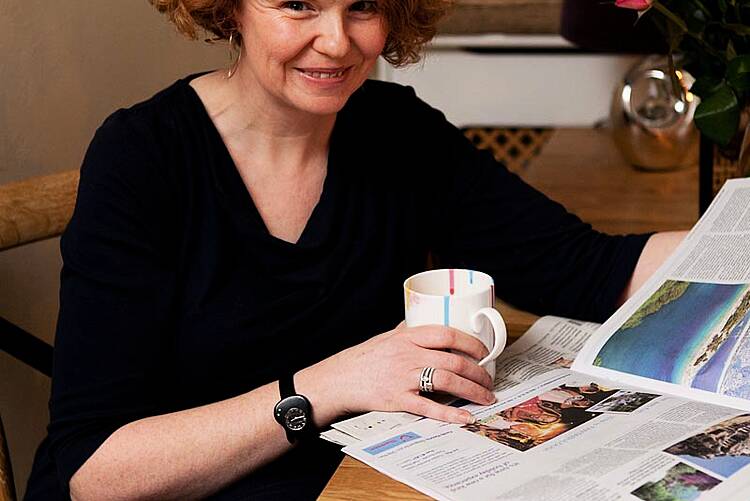 Today we're bringing you art teacher Ruth Barry's Dublin home. She's reluctant to be drawn on to her interiors style. "I almost don't like having a style as such," she remarks. "If pushed, I would say it's a mix of modern and romantic. I'm a total magpie and whatever catches my eye could end up on display in my home, from a deer skull to a 1950s toast rack. I probably decorate the way the Victorians did, fascinated with the past and mixing up lots of styles, but a romantic at heart," she says.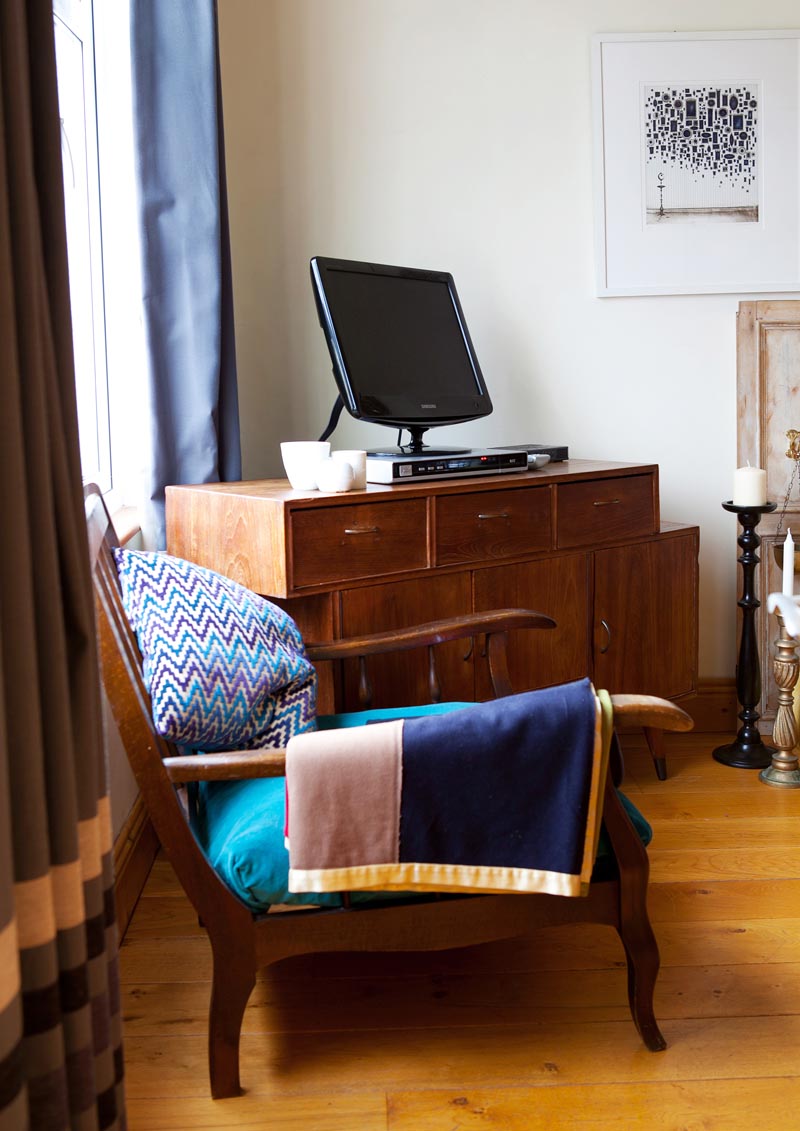 A mix of woods, furniture periods and textiles makes a lovely visual display
"I'm inspired by the 1950s but I also like 18th century France. I go for ethnic pieces because of my love of craft and I like industrial-style furniture."
Interesting detail abounds in Ruth's home, with lots to capture the attention at every turn
Ruth's home – a former local authority dwelling in Dublin 12 – is a true urban oasis. Punchy colours and intricate patterns make for a relaxed, modern mood with tones of Morocco. Retro Parisian street style also makes its presence felt. "I worked as a graphic designer for an American company in Paris for a few years and was always picking up furniture that had been left out on the street."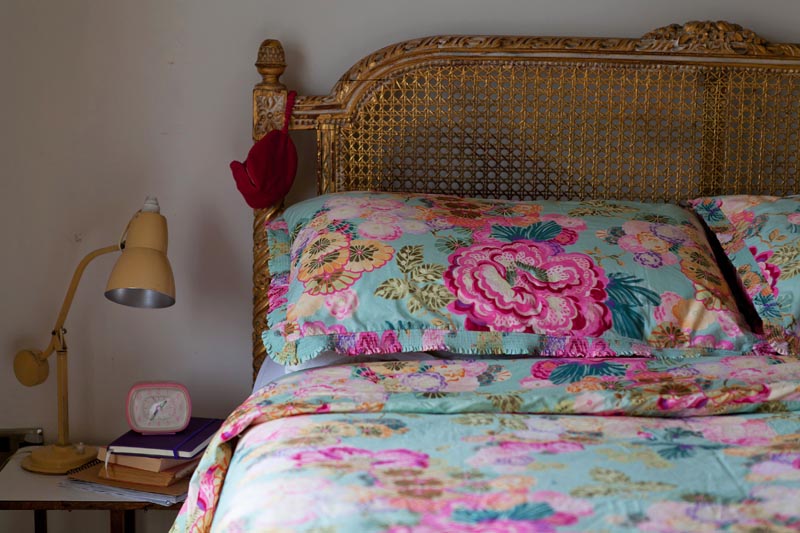 There's an air of decadence in Ruth's sleeping space, the centre piece of which is a gold carved bed. The floral bed linen is from House of Fraser.
"My home is a work in progress but that's part of the fun. It's constantly evolving," she remarks. "At the moment, I'm very drawn to quirky wallpaper and reindeer skins. I'd love to step on one of those first thing in the morning."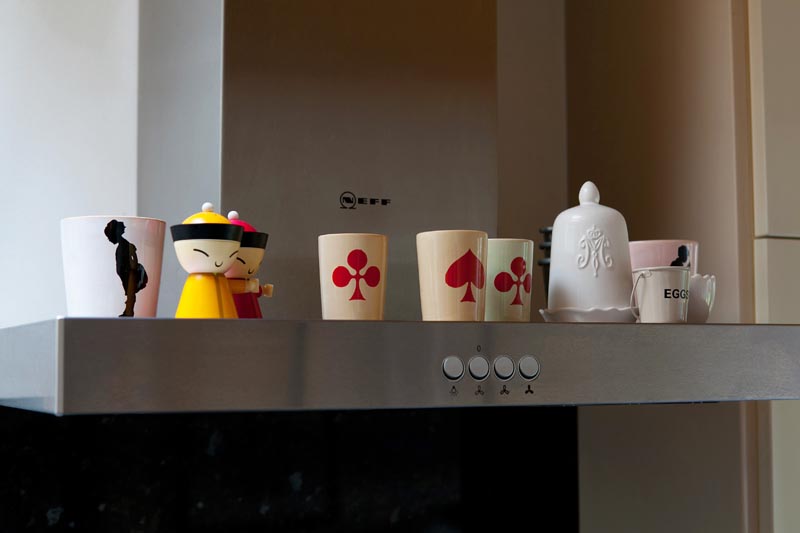 We adore Ruth's carefully edited collection of kitchen accessories, displayed on her cooker hood