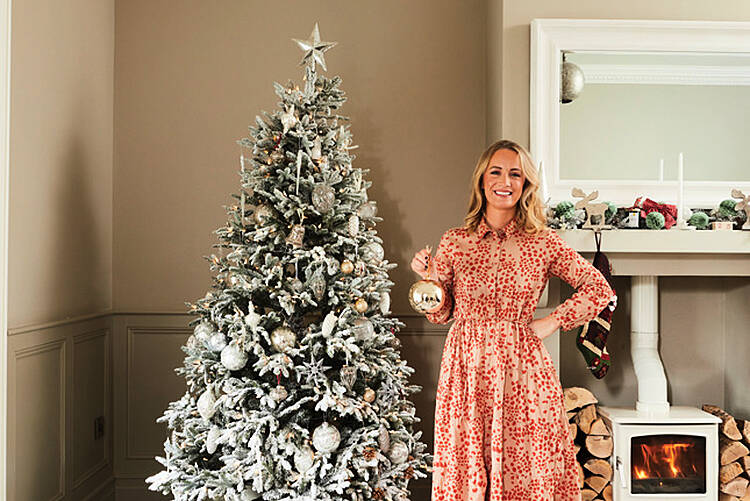 "Support from family is something we didn't have when we lived in Galway so it's lovely to be so close now," says Home Economics teacher Sarah Battle as she recalls a time before she relocated back to her hometown of Ballina in Co Mayo.
Sarah and Barry Battle lived in Galway for 12 years but "with a growing family, we felt the need to move back" she says, of the couples' children Isabella (4), Alexander (3) and Matilda (19 months) about deciding on a Ballina home.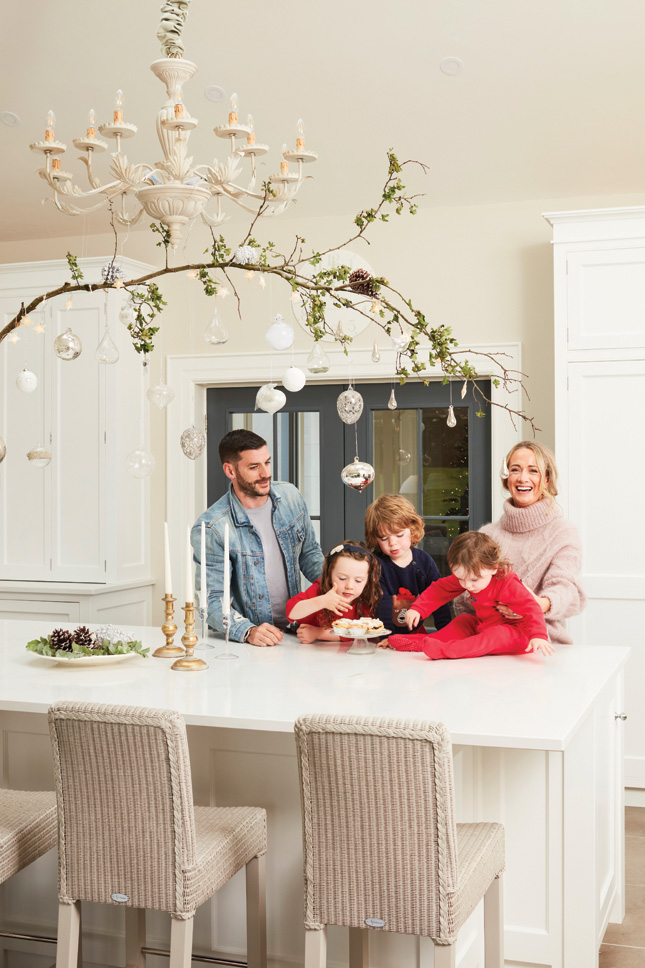 Even though their previous home was a renovation project, the pair embarked on another challenge when they decided to self-build their Ballina home, which belies its bungalow status thanks to higher than average ceilings and wide hallways. "Due to planning regulations, we weren't able to build a two-storey," she says, and a dormer just didn't appeal.
"The build took 16 months," says Sarah, and this wasn't helped by a speed bump at the outset. "We had one huge hiccup before we even started building," she reveals. "The ground wasn't suitable when we dug for foundations. We had to buy so much stone to fill the foundation, which ate into our budget," she recalls. But once they got over that, things went well, and "we moved into our house in September 2018," Sarah says. "The space we have both inside and outside is lovely. You can really feel the tranquillity of the countryside here."
Last year was the family's first Christmas in their Ballina home and Sarah recalls their debut feast. "I cooked Christmas dinner, my first time ever. It's definitely a tradition I want to have here now," she explains. She's enthusiastic about carrying on previous traditions from her own childhood with her little ones. "When I was a child we'd leave our shoes in each corner of the room, so that Santa would know where to leave each person's presents. It's a tradition I've continued with Isabella, Alexander and Matilda," she says.
On the mantlepiece in the family sitting room hang another budding tradition. "I love our Christmas stockings as they are hand-knitted by Barry's aunt. She knits them for all her nieces and nephews and their children," says Sarah.
When it comes to festive décor style, Sarah looks to Instagram, Pinterest, florists and magazines for inspiration for her own Ballina home. She loves TK Maxx, Neptune (Neptune.com), Kilkenny Shop (Kilkennyshop.com), Meadows and Byrne (Meadowsandbyrne.com) and Trevor Morrow (Trevormorrow.ie). "I bought a lot of our Christmas decorations in Yes Flowers (Yesflowers.ie) in Galway city. They've an amazing selection of mouth-blown glass baubles in beautiful colour," she adds.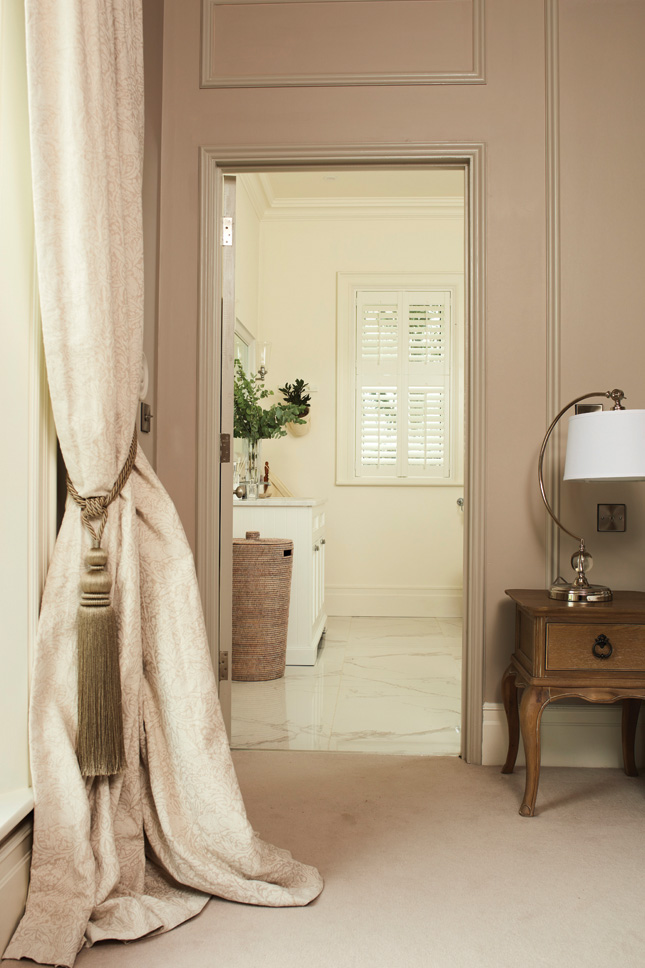 Along with classic baubles and decorations, Sarah likes to incorporate ornaments that have a special significance. "I have one little decoration from my late grandmother which I put into the middle of my tree. It's so different to the other decorations – I always spot it and it always makes me smile."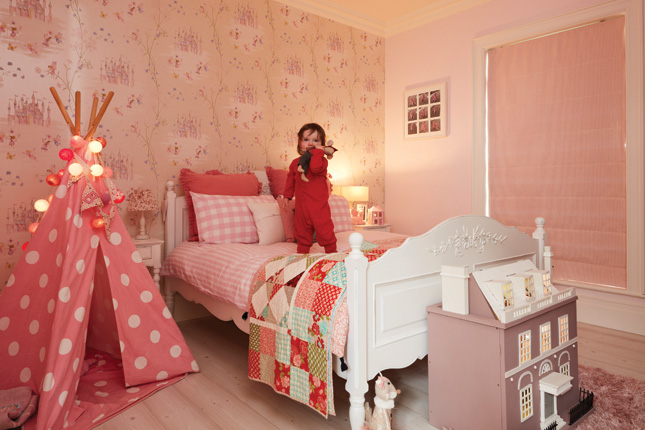 Sarah's passion and flare for interiors is obvious, and while she initially set up her Instagram account (@housebythewhitethorns) as "a little creative outlet", it has been a huge success. "It has definitely developed in terms of taking better pictures, using natural light to the maximum potential," she enthuses. "I also love connecting with people each day." Watch that space for lots more festive fun in this beautiful Ballina home.
DON'T MISS THE DETAILS IN THIS BALLINA HOME
Sarah's Christmas pieces adorn every surface in the house. Combining traditional with contemporary Scandinavian, it's a look that works. On the dining table, a eucalyptus garland complements tonal crockery, heritage silverware and neutral linens for a family feast. A giant Nutcracker man stands guard in the entrance hall. Delicate details on the kitchen island - and what's the season with some mince pieces? Alexander tries out the fun and festive red car in the kitchen. Sarah's beautiful craquelure door knobs and paintwork are perfectly accented with a lovely leaded glass Christmas ornament. It's a clever trick to try. On the front door, a gorgeous wreath hangs, to welcome in the season. No new self-build is complete without the addition of a workhorse utility. Sarah mixes laundry with a boot room function.
PHOTOGRAPHY: Philip Lauterbach
STYLING: Lesiele Juliet, assisted by Sophie McKenna
See more from Sarah's gorgeous Ballina home in the gallery below!
More Images
Share This Article