Seasoned auction hunter, designer Geri O'Toole threads antique homewares throughout her Limerick home
Photography: Ruth Maria Griffin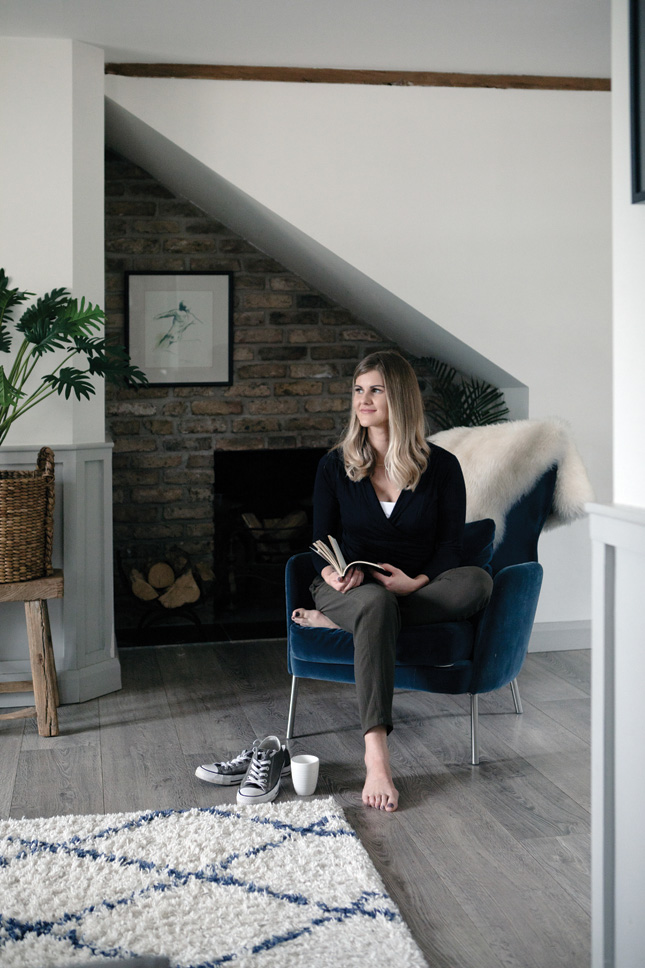 A tumbledown cottage doesn't immediately spell family home, but Geri O'Toole (@geri_designs) saw the potential in the pile she now lives in with husband Cathal, four-year-old Finlay and dog Baxter. "It's an old farming cottage on the grounds of Mountshannon House which dates back to the 18th century. When we acquired it in 2014, it was totally derelict: the roof was gone, there were no windows and it was overgrown with trees," she recalls.
The layout, location and land around the house sparked something in the interior designer and, along with her husband Cathal, she set about a total renovation. "The footprint downstairs – there was no upstairs – was decent. We left the fireplace where it was and created an open-plan living space. It's on three-quarters of an acre and, while we're near to everything, we still feel like we're in the countryside."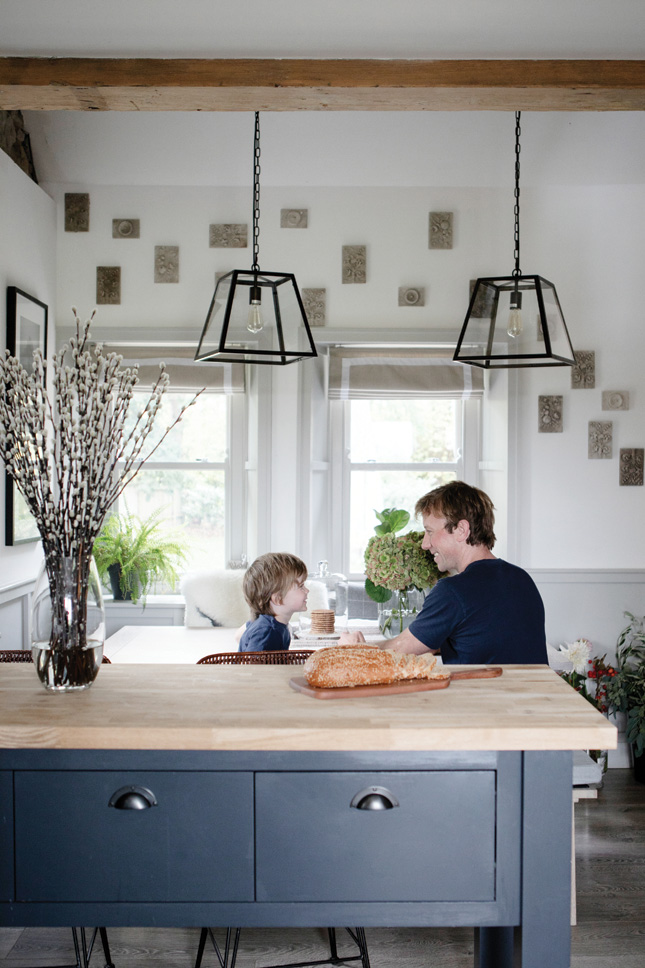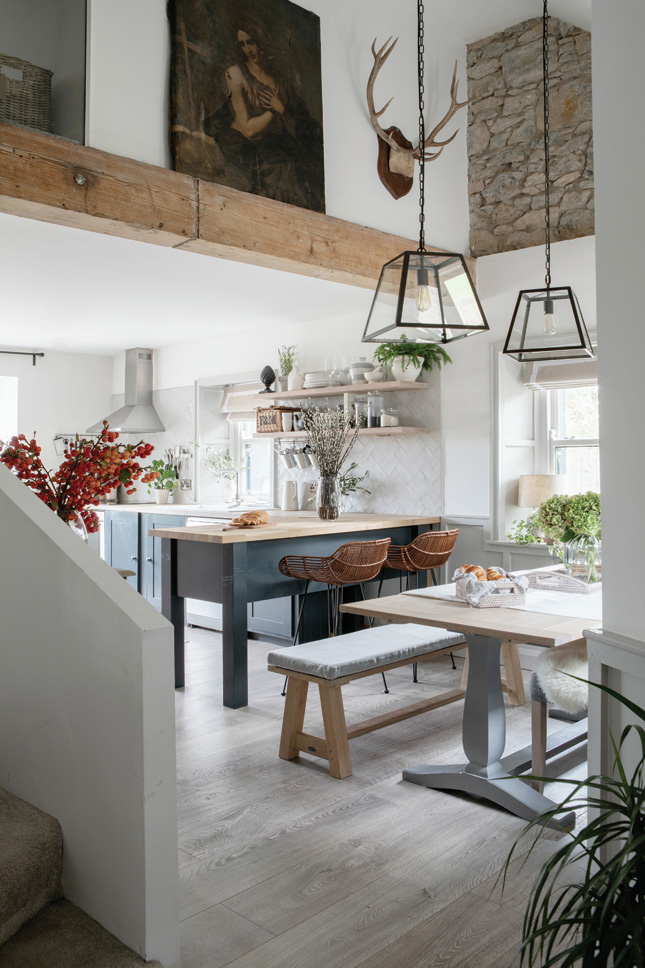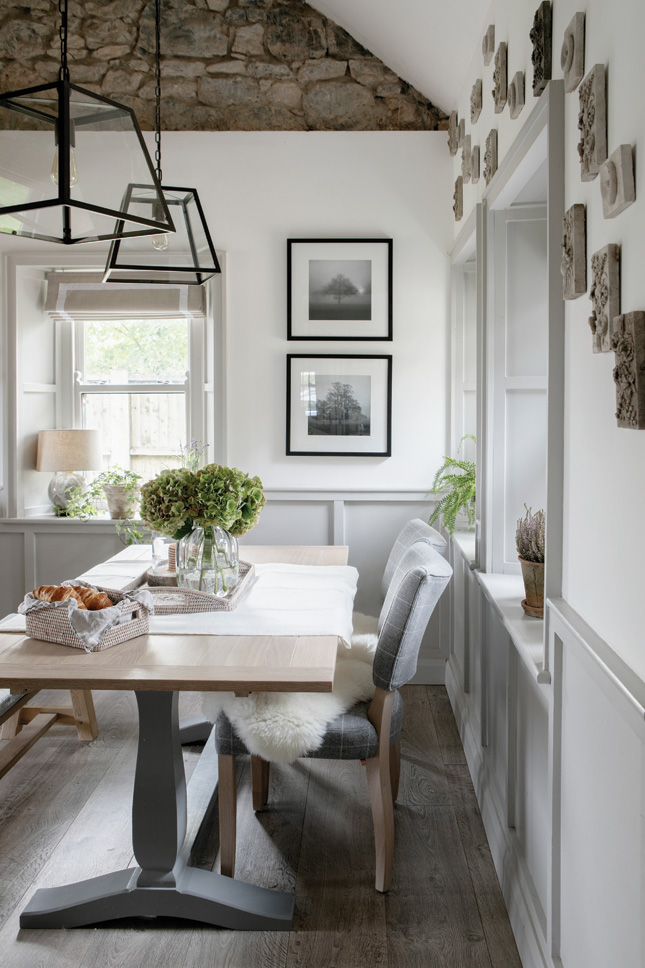 Geri sought to create the traditional elements of cottage life and Cathal, a carpenter with his own construction company, was tasked with making all of the wooden sash windows and the panelling throughout the house.
A restful, natural palette of white and grey is used throughout the house which Geri, owner of Geri Designs (Geridesigns.ie), admits was a somewhat instinctive choice. "I was renovating the showroom I worked in at the time and we had a young child as well as renovating the house, so I just picked a colour. Because it's open plan and there aren't the high ceilings that you see in a new build, I felt white was a great backdrop colour and the exposed brick was reused throughout the cottage, so there was no waste."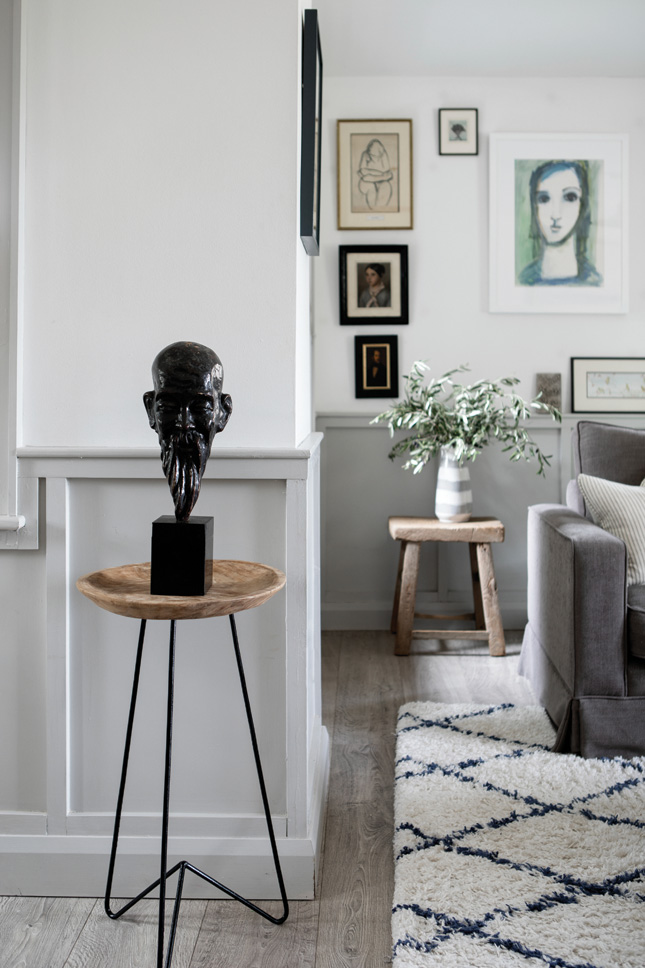 She isn't afraid of bolder tones, and black is a signature shade running throughout the scheme. A fan of the industrial aesthetic, Geri adores black metal, and uses it to contrast with her home's litany of natural materials. Accent shades of indigo blue and aqua green offer lightness and appear across artwork, accessories and furniture.
An auction and antiques store junkie, Geri has a strong sense of what she likes. "My father deals in antiques, I've grown up around them. I tour the auctions all the time and if I'm travelling, I'll keep my eye out." Antlers, Japanese objets, charcoal drawings and sculptures are some of the pieces she favours.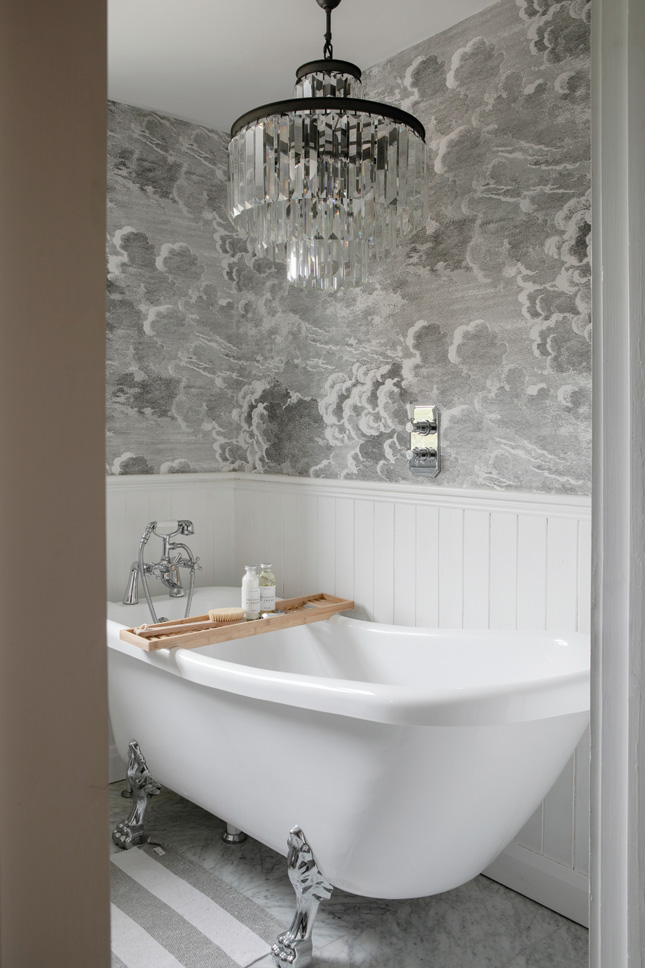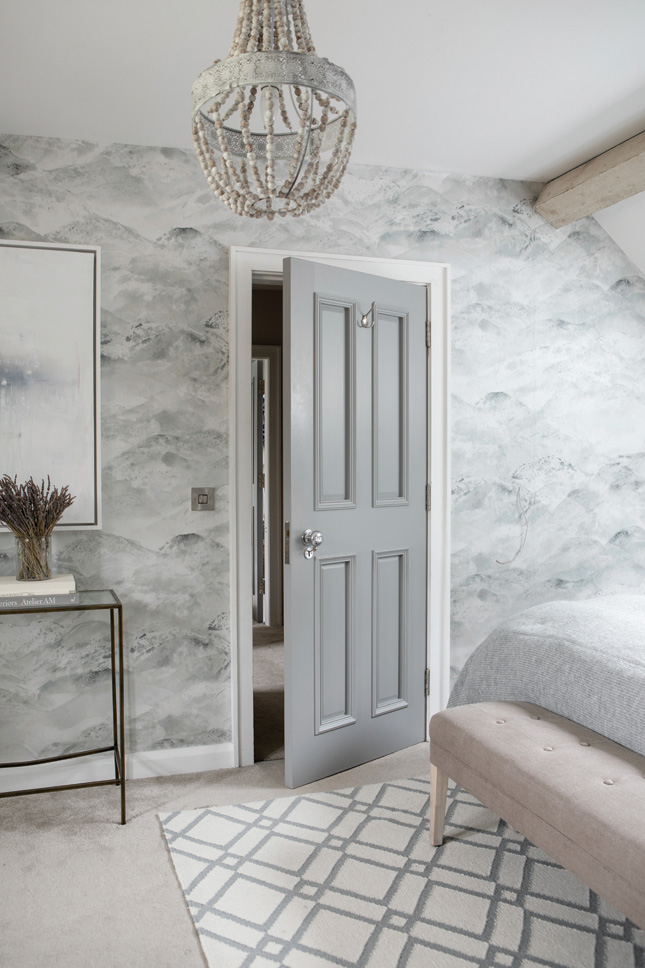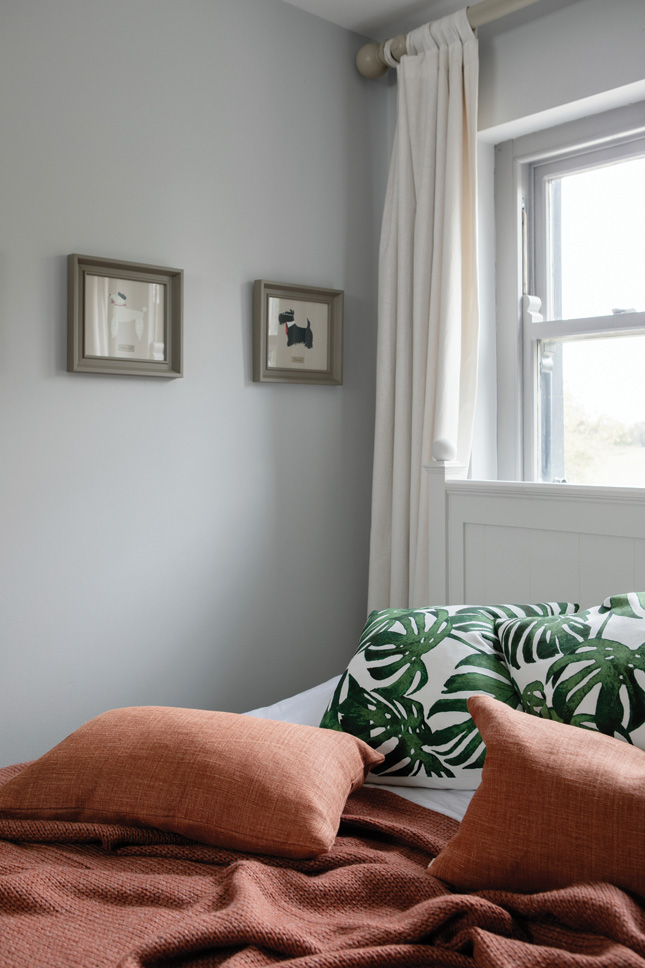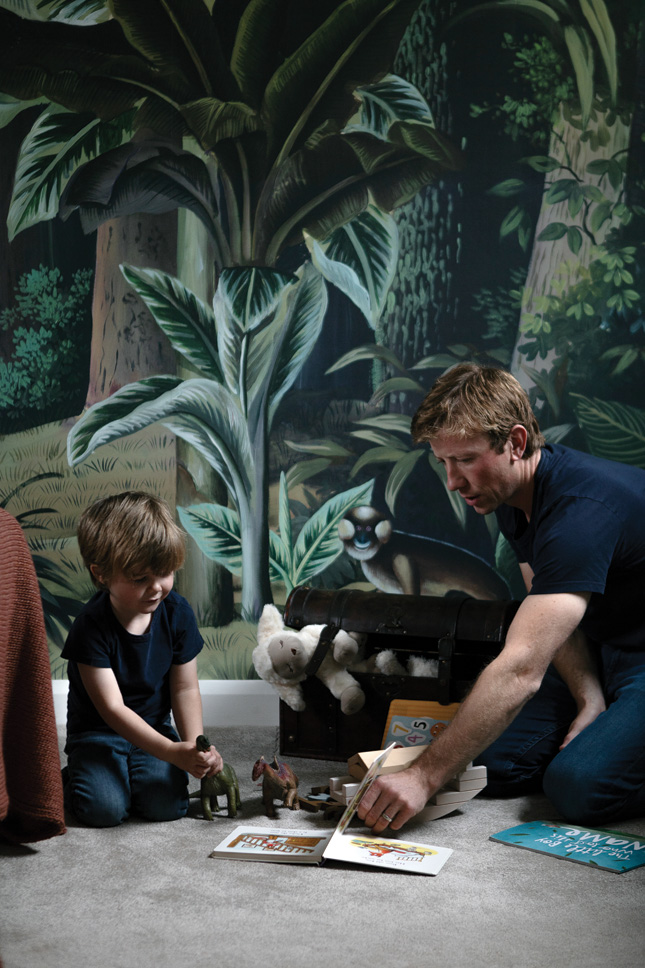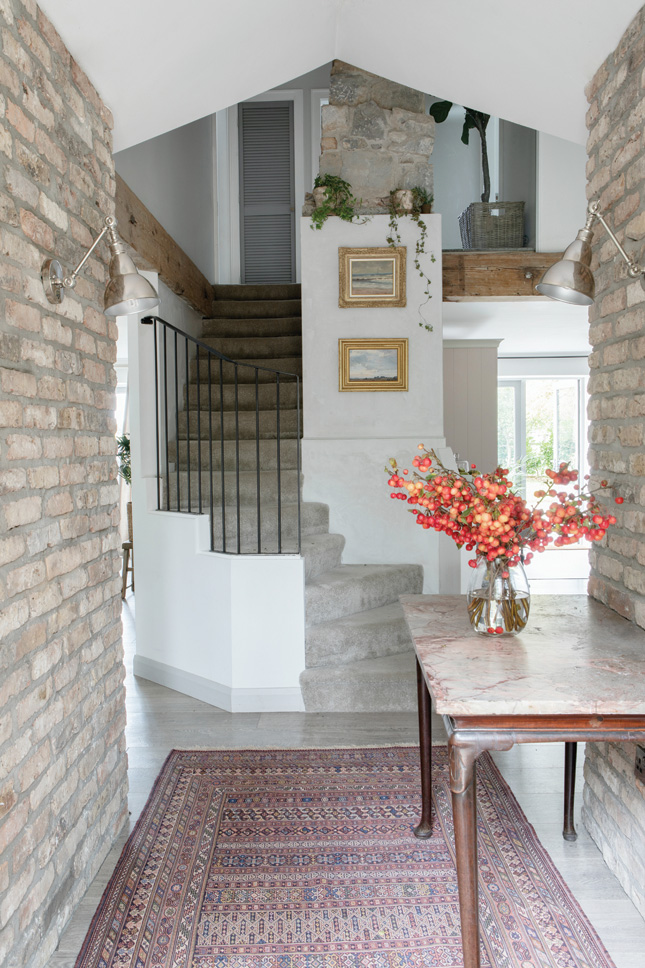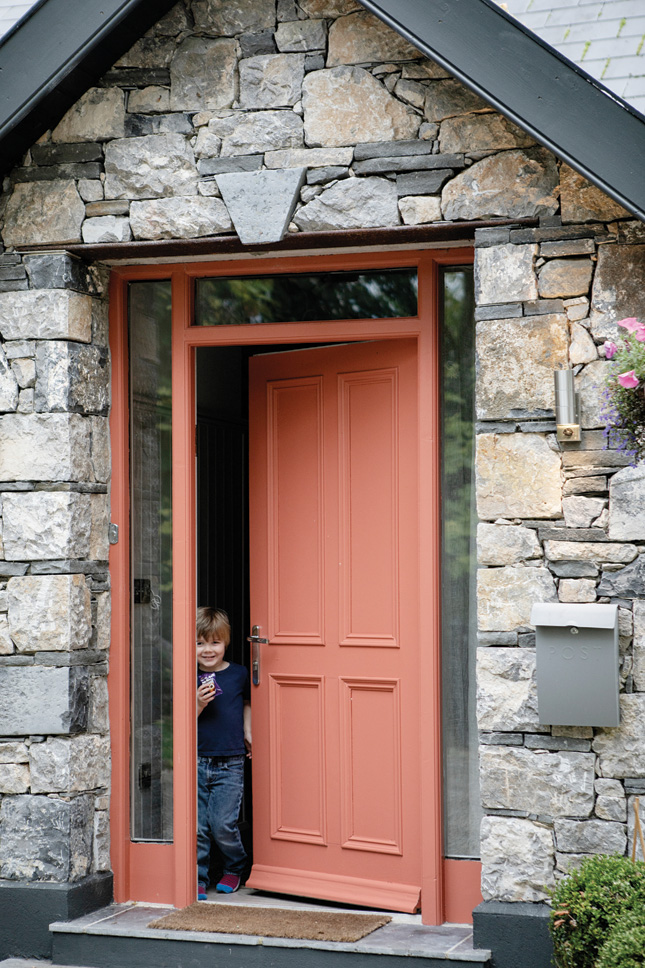 "They have a story, they give soul to a place and I love mixing them in with newer things." High on her hit list to go is The Store Yard on Portlaoise, Kilkenny Architectural salvage, Wilsons Yard and Adams Auctioneers. As for newer pieces, she doesn't have to look too far. As well as helming her design business, she is the CEO of Browsers Interiors in Limerick. As well as brands such as Zoffany, Little Greene and Dekton at her fingertips, the store also has a sizeable Neptune showroom: "I love their furniture, it's traditionally crafted, solid and the design is timeless."
You might also like: Caroline's self build home in Tipperary is a considered mix of old and new