Steeped in history and situated just a stone's throw from Dublin's iconic Croke Park stadium, Roseville is a semi-detached Victorian redbrick dating to 1898. Of her home and the house adjoining, Maryville, owner Ruth Cashin says, "the architect who designed the buildings built them for his two daughters: Rose and May. Thus, Roseville and Mayville were named."
LA-based Ruth, along with husband, Colin, and sons, Daniel (8) and Tom (4) bought the house in November 2017. Roseville is packed with period features so they were on a mission to restore its original charm and inject some modernisation befitting family life too.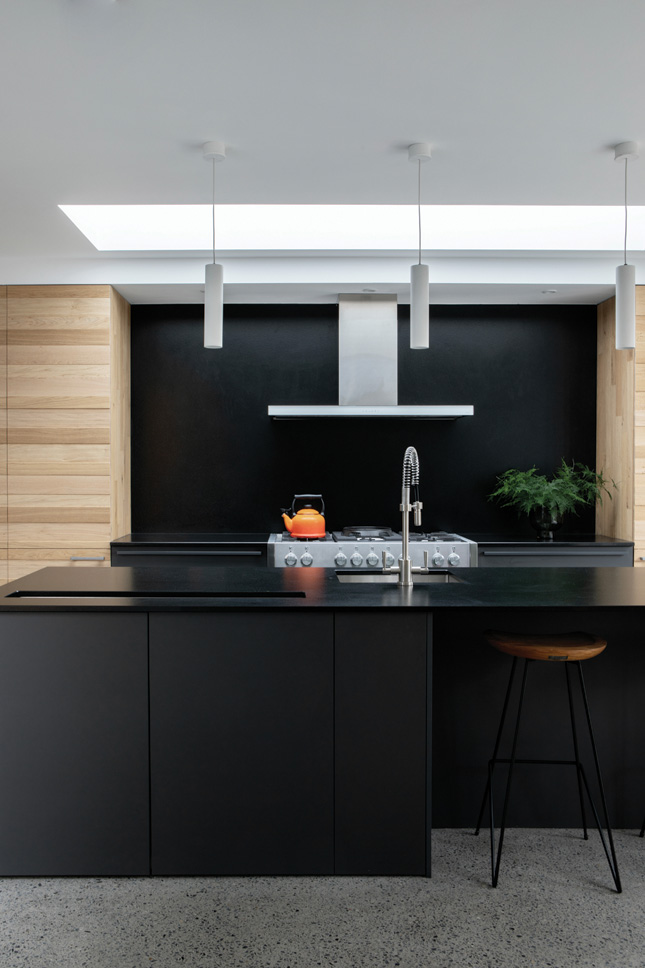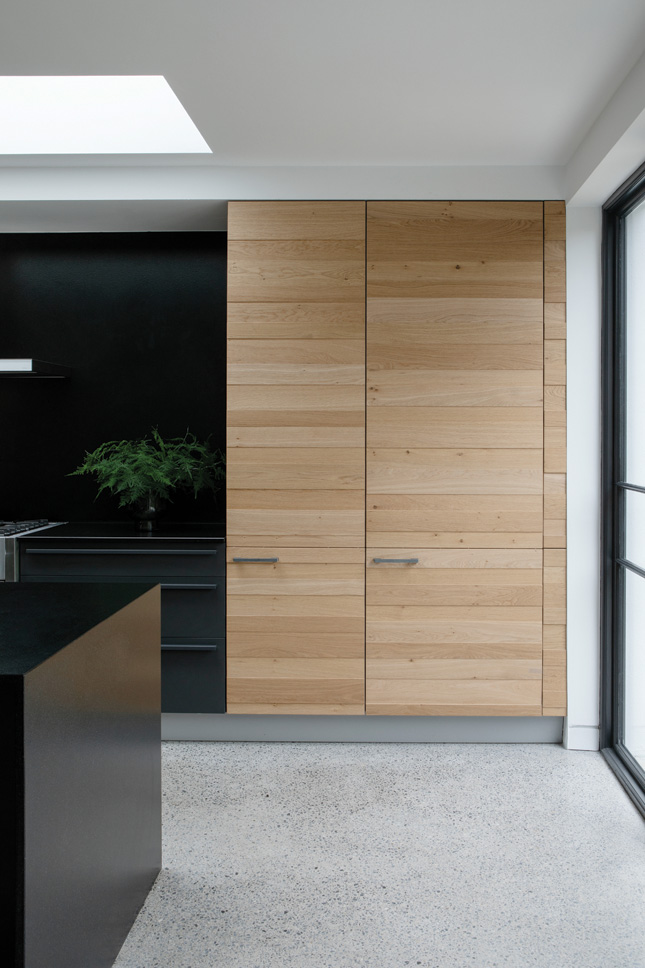 "The house had very beautiful and unique period features – such as original large sash stained glass windows, fireplaces, coving and a beautiful arched alcove in the back room which was originally called 'the stage'. It used to host plays before the time of TV - all of which made us fall in love from our first viewing," Ruth recalls.
A refurb was always on the cards for this Victorian redbrick. "We were focused on design that accommodated the functions that were important to us, such as entertaining and cooking for family, spending time chilling out in a comfortable space – we had all of these in mind when designing interiors for the family spaces," Ruth explains.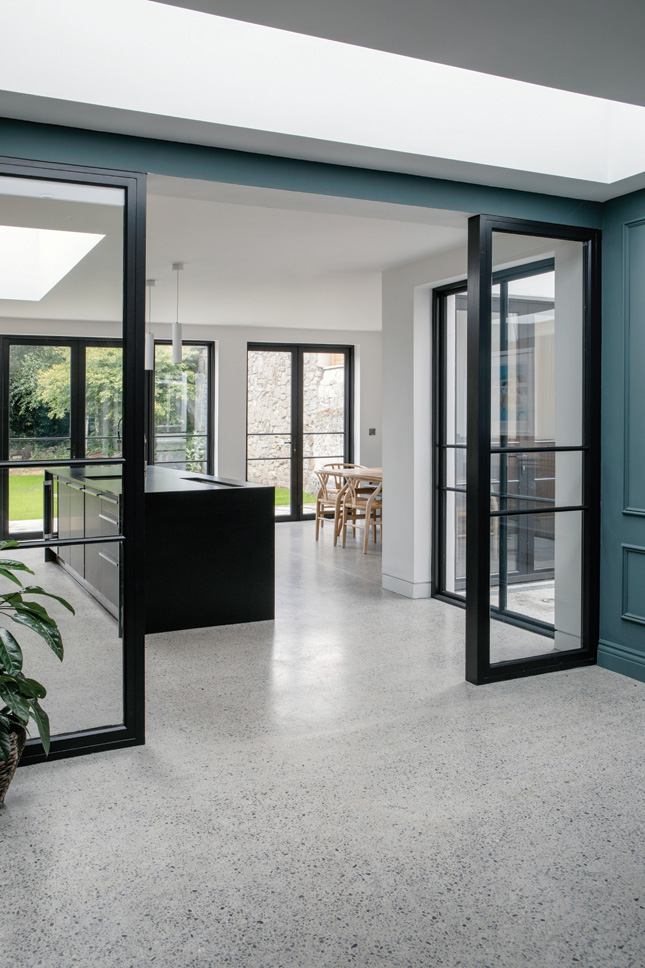 The renovation began in July 2018 and because the family is based in the States, they worked closely with their Dublin architects, Optimise Design (Optimise-home.com), "who ticked a lot of boxes" for the couple as it was their first time embarking on a renovation. "From the beginning Optimise Home impressed us with their portfolio of work and their evident commitment to maintaining period features," Ruth notes.
The couple was clear about what they wanted. "It was really important to us to restore all of the original features to their former glory, maintaining the original beauty of the house," she stresses. "But at the same time, we wanted to create an open-plan, modern family space so we could spend time together and have an area large enough for entertaining our extended family and friends."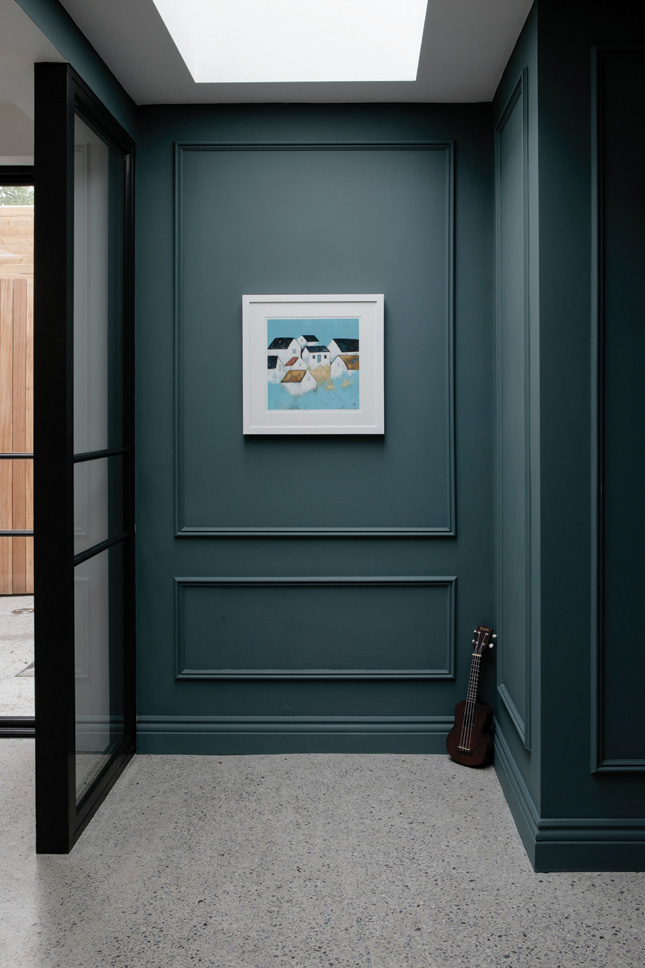 The Roseville project wasn't just cosmetic: "It required a total renovation (excepting the roof) to insulate outer walls, re-plumb and replace all electrical wiring," Ruth reveals. They also decided to add an extension and through Optimise Home, used Mark Smith Construction Ltd , plus Optimise's in-house interior designer, Leanne O'Donnell, for finishing touches.
"The old part of the house was completely renovated," Ruth says. "At one point during the project we could see up three floors from the ground level, as the heavier renovation works took shape," she recalls. "We built a large single-storey extension to the rear, making good use of the long back garden to extend living space.
"The original feature rear windows and doors were painstakingly restored, and now form a small courtyard connecting the front rooms in the old house to the new kitchen extension at the rear," she says.
When it came to décor, the couple has incorporated art from previous homes, but hunted down some unique pieces to add to the new space too. "We picked up some beautiful antique brass light fittings, furniture and antique mirrors from Fádo in Phibsborough for the front part of the house. These work well in the large vaulted rooms and front hall."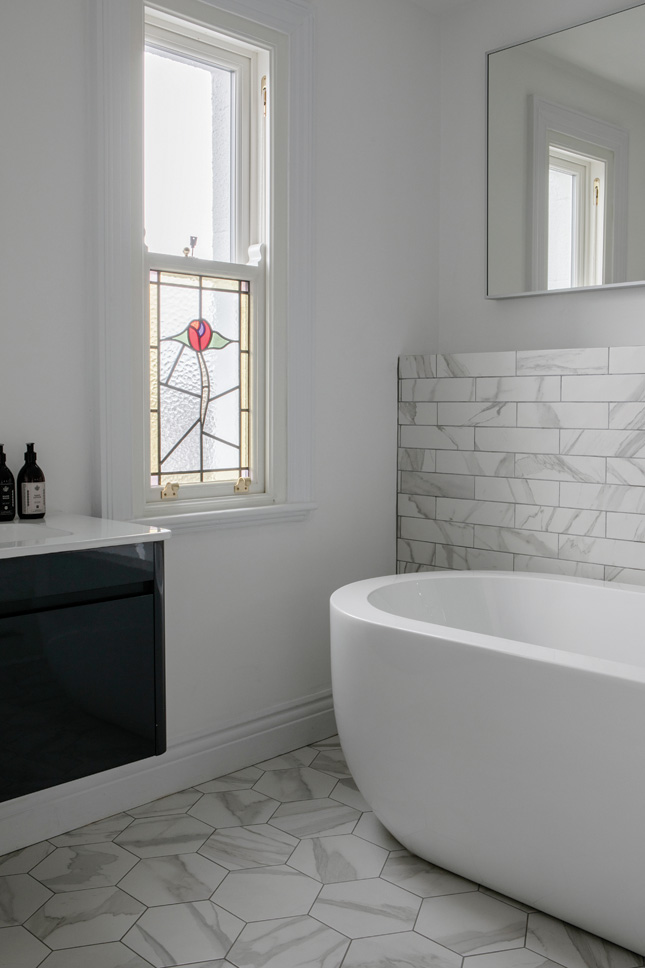 Ruth and Colin are making the best use of their Stateside sojourn and have amassed quite an edit of local pieces for Roseville. "At the rate we are collecting will be shipping a lot back," Ruth laughs. Taking inspiration from their SoCal lifestyle, they hope to create, "a large outdoor space for entertaining, which is very common in sunny California," says Ruth. "We are picking up some great ideas on creating comfortable, yet functional outdoor spaces. We're optimists for the most part!"
PHOTOGRAPHY: Ruth Maria Murphy
DON'T MISS THE DETAILS
This beautiful Victorian redbrick period home, packed with features, has been restored to its former glory for a new generation; In the kitchen-diner, a thoughtful mix of materials keeps this large space visually interesting and adds warmth and texture; Walls in the snug off the kitchen area were panelled by Sweeney Furniture & Design and the space was painted Farrow & Ball's Inchyra Blue (Farrow-ball.com); A sleep dressing area lies between the master bedroom and en suite.
See more from Ruth and Colin's gorgeous period home in the gallery below!
More Images
Share This Article