If we win the Euromillions, we'll relocate Ireland to here!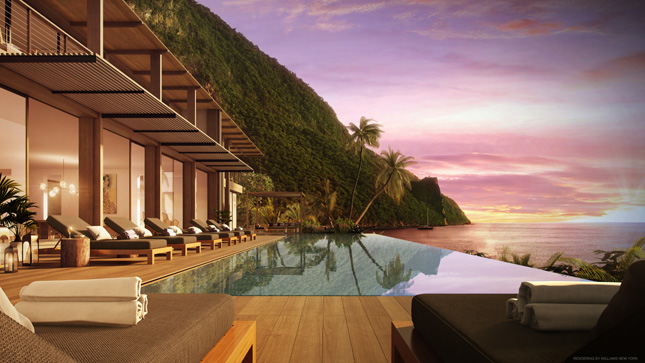 Set in one of the most secluded, exclusive destinations in the world, St Lucia, The Beachfront Collection at Sugar Beach, a Viceroy Resort, will be available to purchase from December. Starting at a cool $8.25m (€7.12m), you could be waking up to a stunning vista of the Caribbean. These two, four-bedroom homes are the first of five super-luxe Beachfront Collection, located on the white sandy beaches of Glenconner Beach (it even sounds a bit Irish!)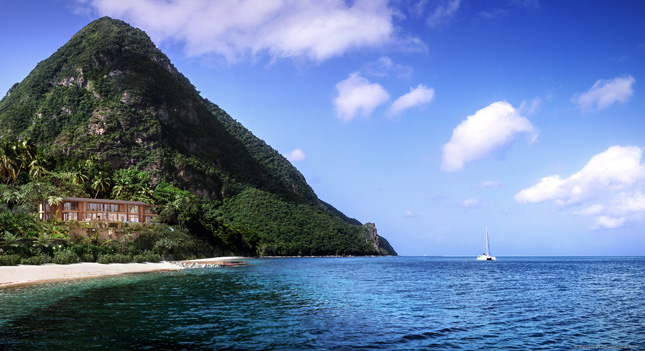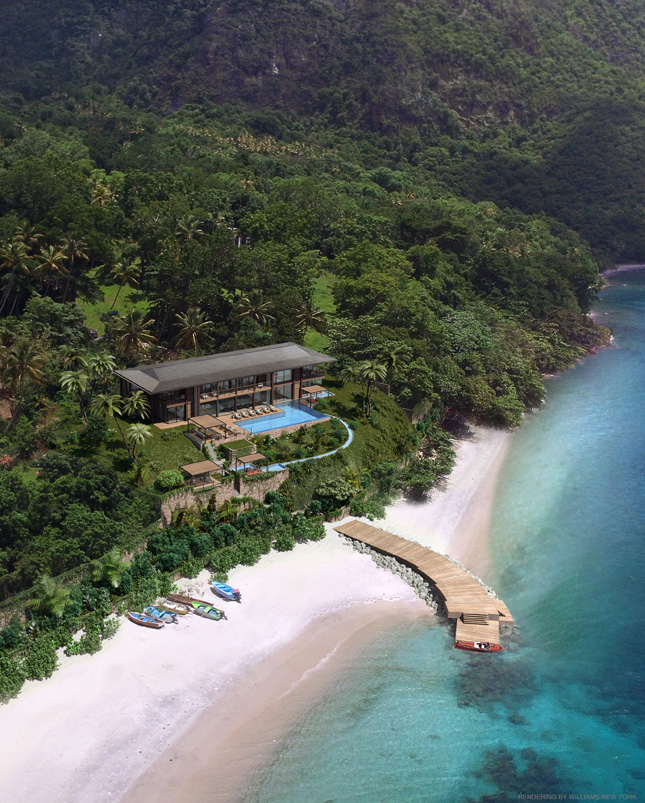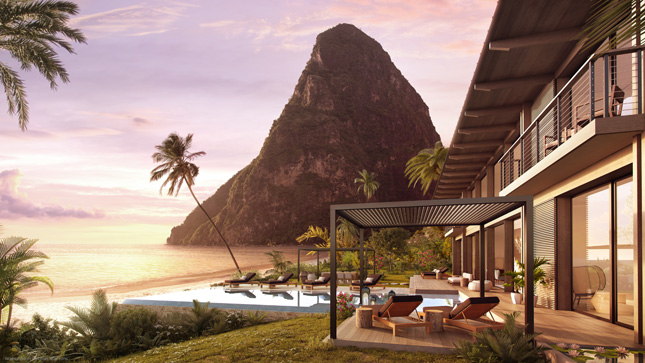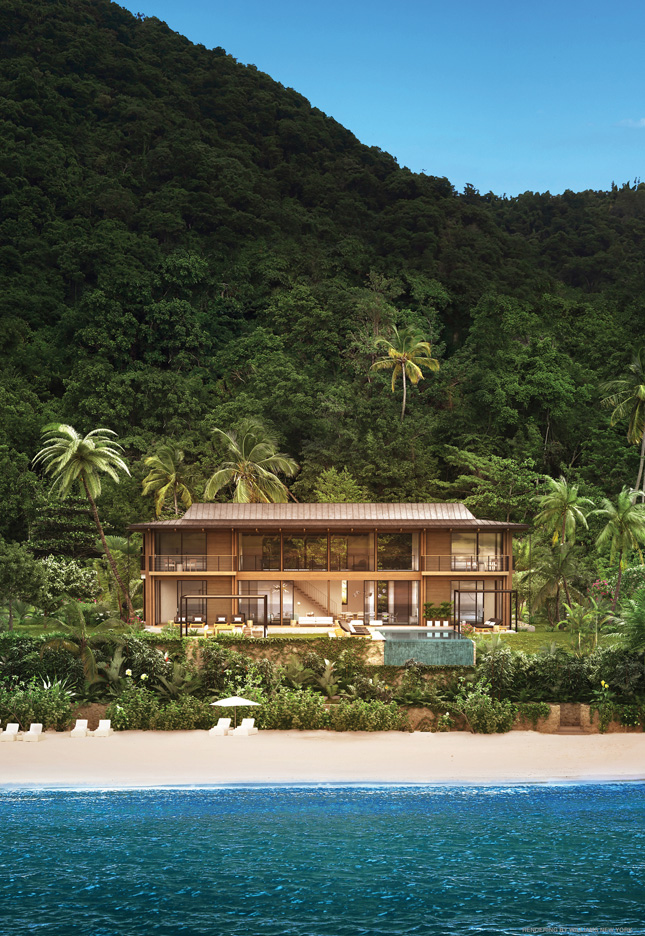 Floor to ceiling, sliding glass doors connect the living and dining rooms with the terrace and infinity pool area. Not to mention the floor to ceiling bedroom windows overlooking the sea. Designed by British architects, Michaelis Boyd, using all natural materials, the open design incorporates each living space beautifully, while the architecture and landscaping offer maximum privacy.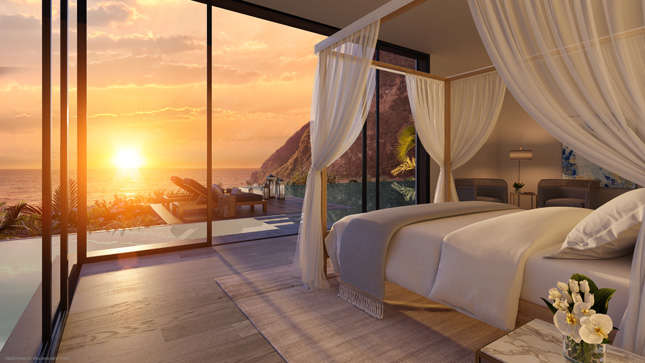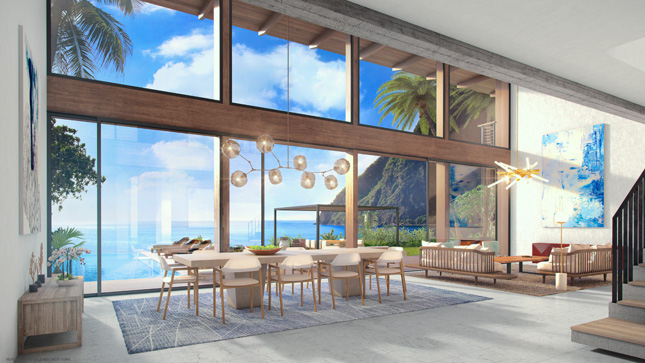 The Beachfront Collection homes are a departure from the classic Caribbean style of the rest of the resort, and have a sleek, modern aesthetic with several tranquil water features.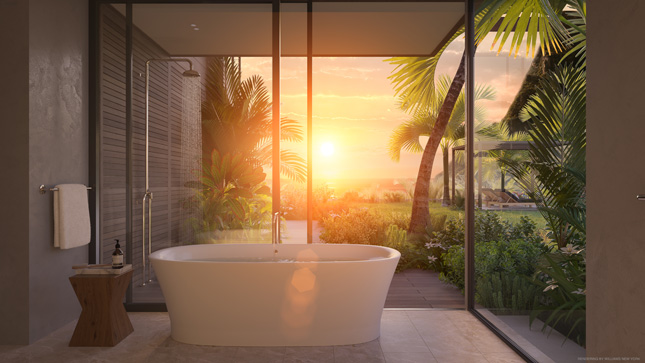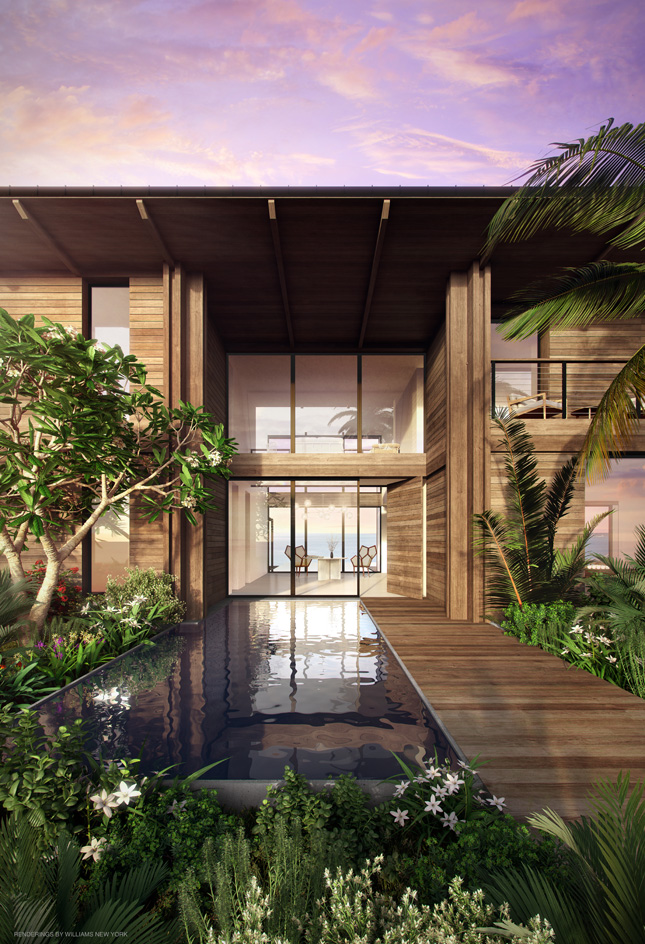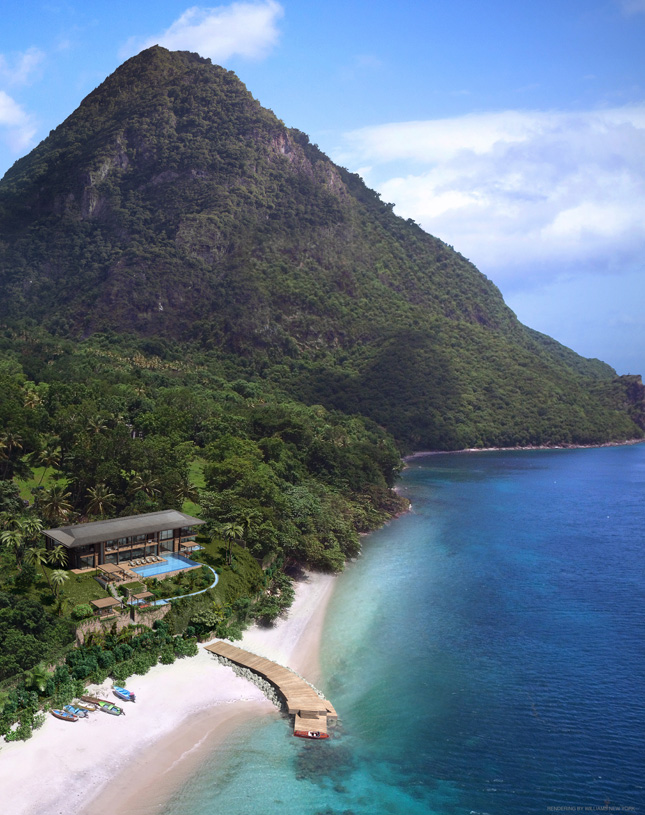 Sugar Beach, A Viceroy Resort is part of the Viceroy Hotel Group's Icon Collection and sits under the gaze of the UNESCO World Heritage listed Pitons. It's not everyday you could get the chance to own a part of a UNESCO protected site!
Share This Article