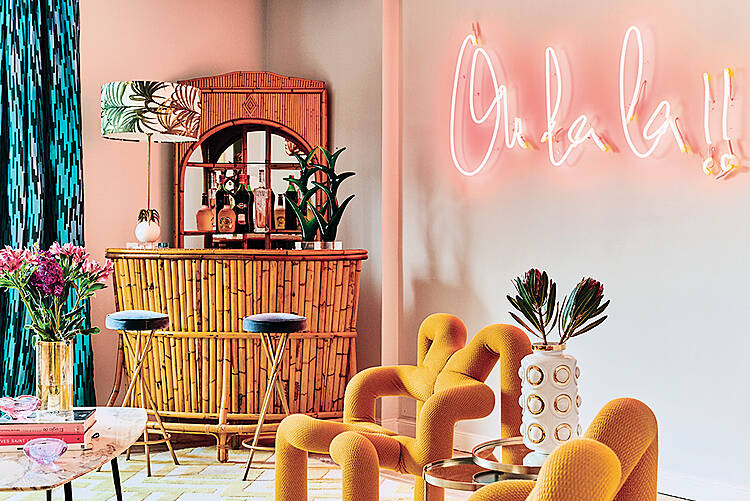 It's getting darker outside, so why not warm up your interiors with bright colour and statement patterns? Rich and interesting shades are the perfect antidote to the rain and cold of winter
Words: Emily Henson | Photography: Catherine Gratwicke
Emily Henson is a set designer, interior stylist and the author of five books on interior design, including Be Bold with Colour & Pattern. In this extract, she gives her seven top tips for getting confident with pattern and colour…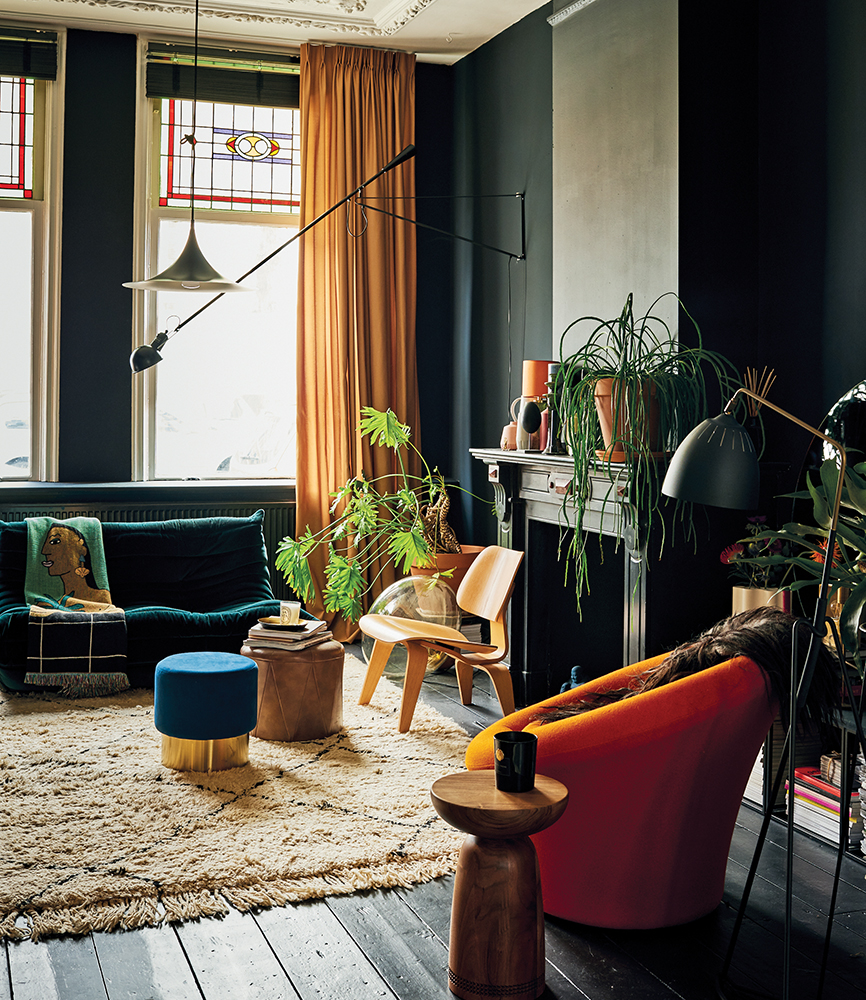 1. Learn to colour block
Richly painted walls punctuated by carefully chosen furnishings and an eclectic yet sophisticated mix of accessories make this room a study in strong but subdued styling. An inexpensive, quick and easy way to add a hit of juicy colour is with textiles. Start with neutral walls and textured sofas and layer cushions in shades to suit the season or your mood.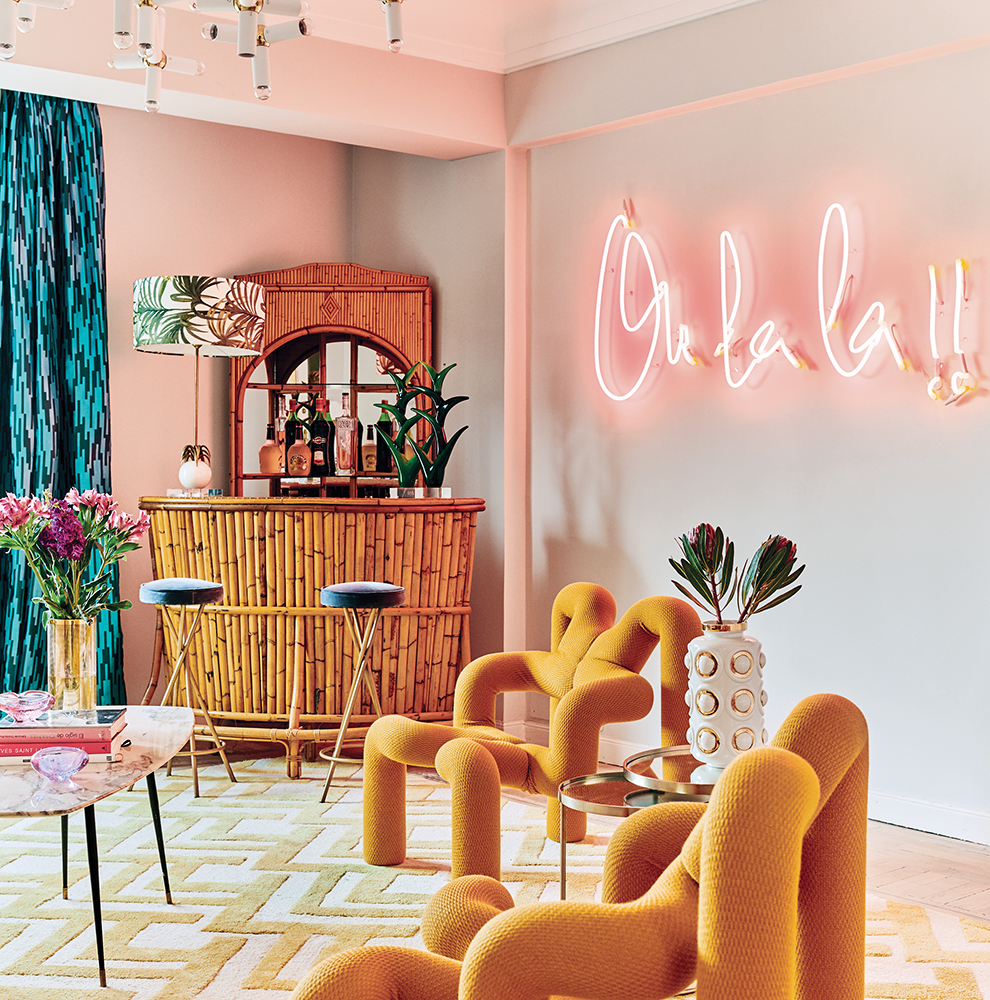 2. Throw out the rule book
A truly eclectic mix of furniture and accessories make this a show-stopping space. For this homeowner being bold means combining different eras, ignoring outdated rules about colour and pattern matching and injecting humour and quirkiness into everything. None of the patterns match here but tonally it works, as the scheme is colour-matched. For you, a revamp can be as simple as changing the cushions or as labour intensive as rethinking the furniture layout.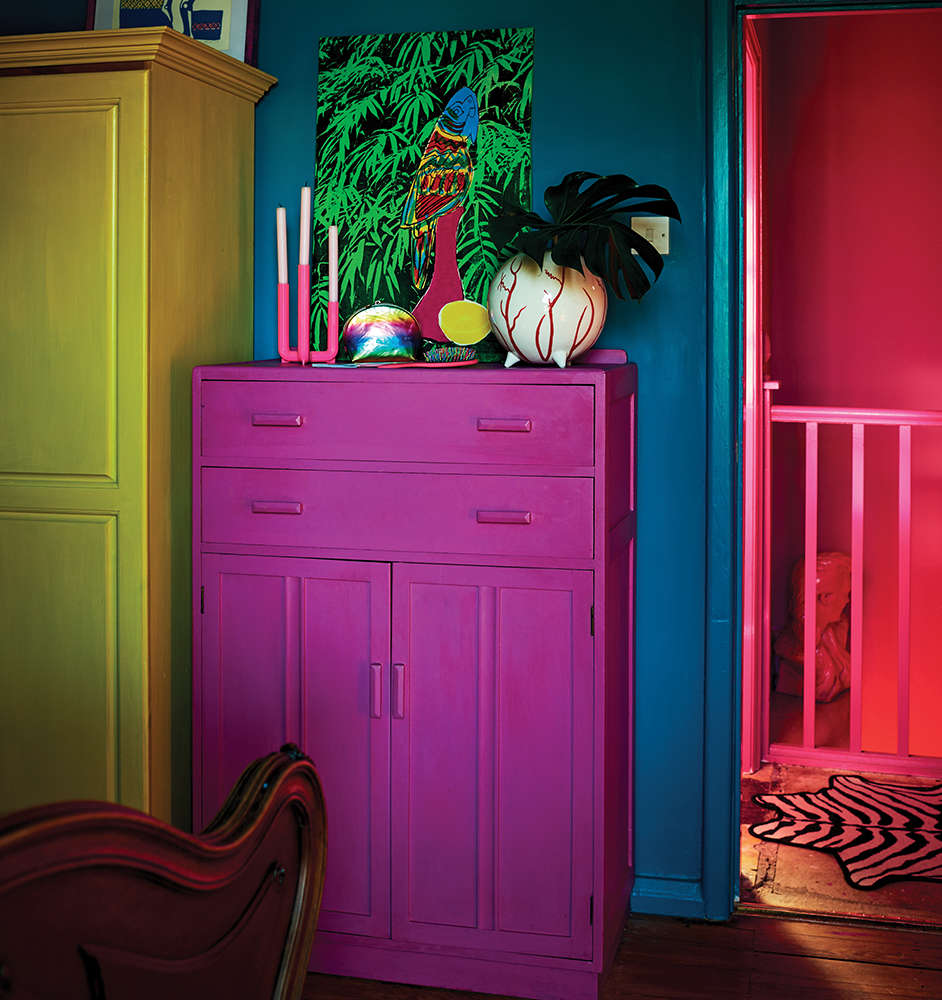 3. Paint it bold
In this vividly decorated seaside home, the homeowner has used all the paints in the colour wheel! Here, she gives second-hand furniture a new lease of life with a thick coat of hot pink and chartreuse paint, which is such an inexpensive and cheerful way to brighten up any home.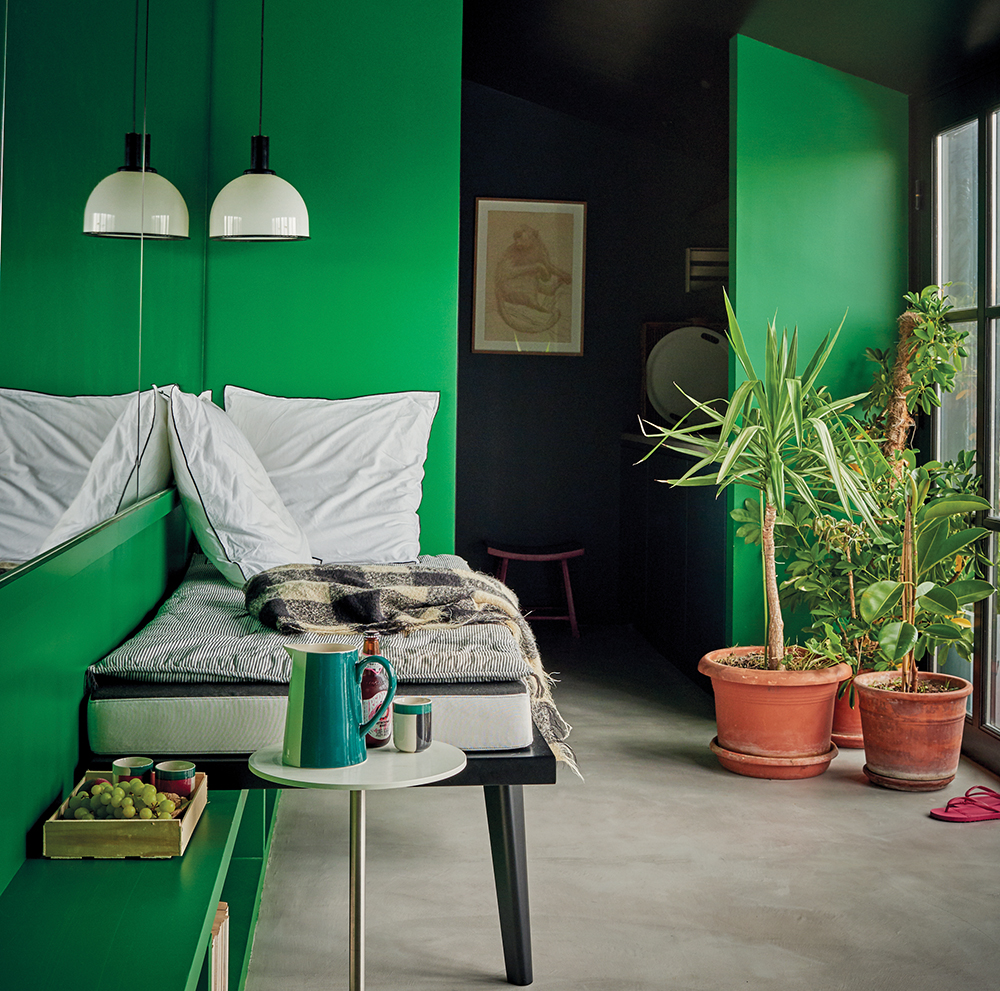 4. Start with a small space
It is incredible the impact you can make with colour and textiles in a snug area. In this Paris apartment part of the roof terrace is enclosed to create a small seating area. It is a deceptively simple look – just think concrete floor, vivid green paint and potted plants. The sleek black daybed was cleverly customised to fit the space by removing one set of legs.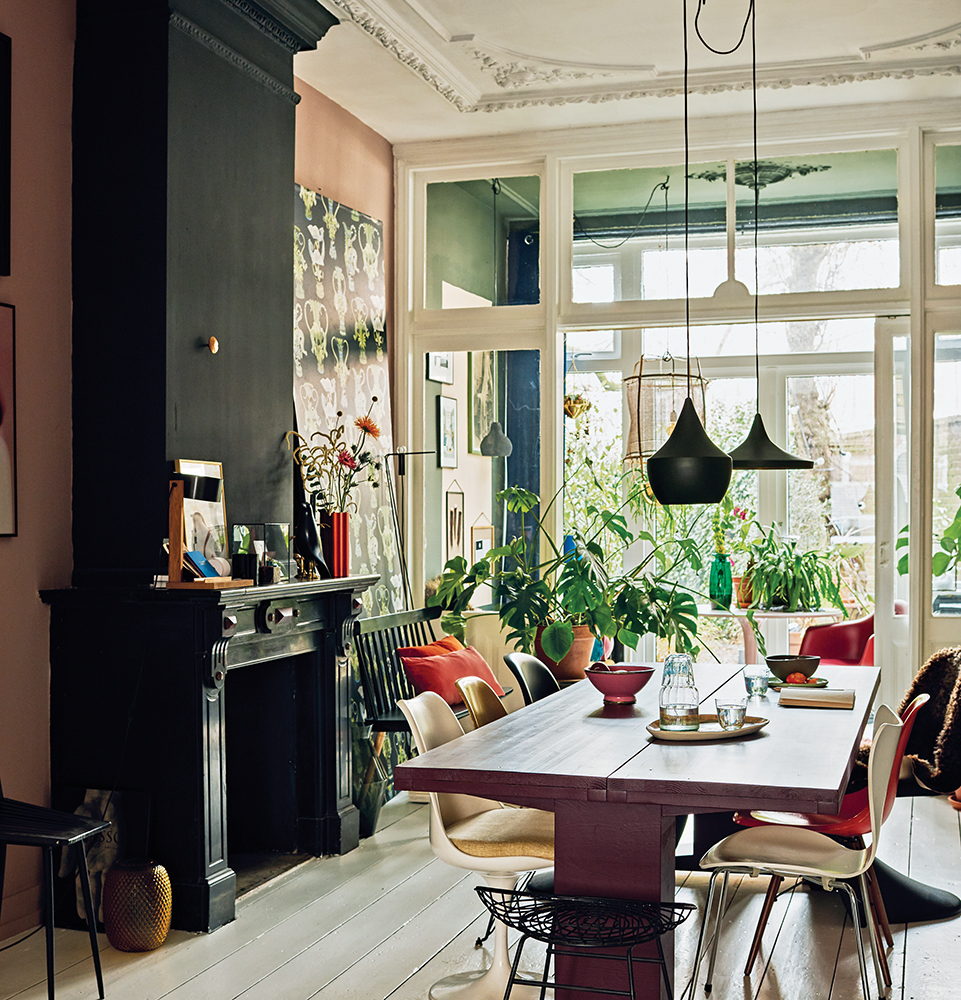 5. Play with pattern
Pattern brings me huge joy. I am drawn to it wherever I go. Learning how to mix pattern is tricky though, especially if you are yearning to be bold, because daring decorating is all about breaking the rules. It's possible to successfully mix different designs as long as they share the same palette. Make sure your chosen patterns have three or four shades in common, then throw in a pop of colour for contrast. This creative couple painted the walls chalky pink and the chimney breast matt black, leading to sage green and navy in the room beyond.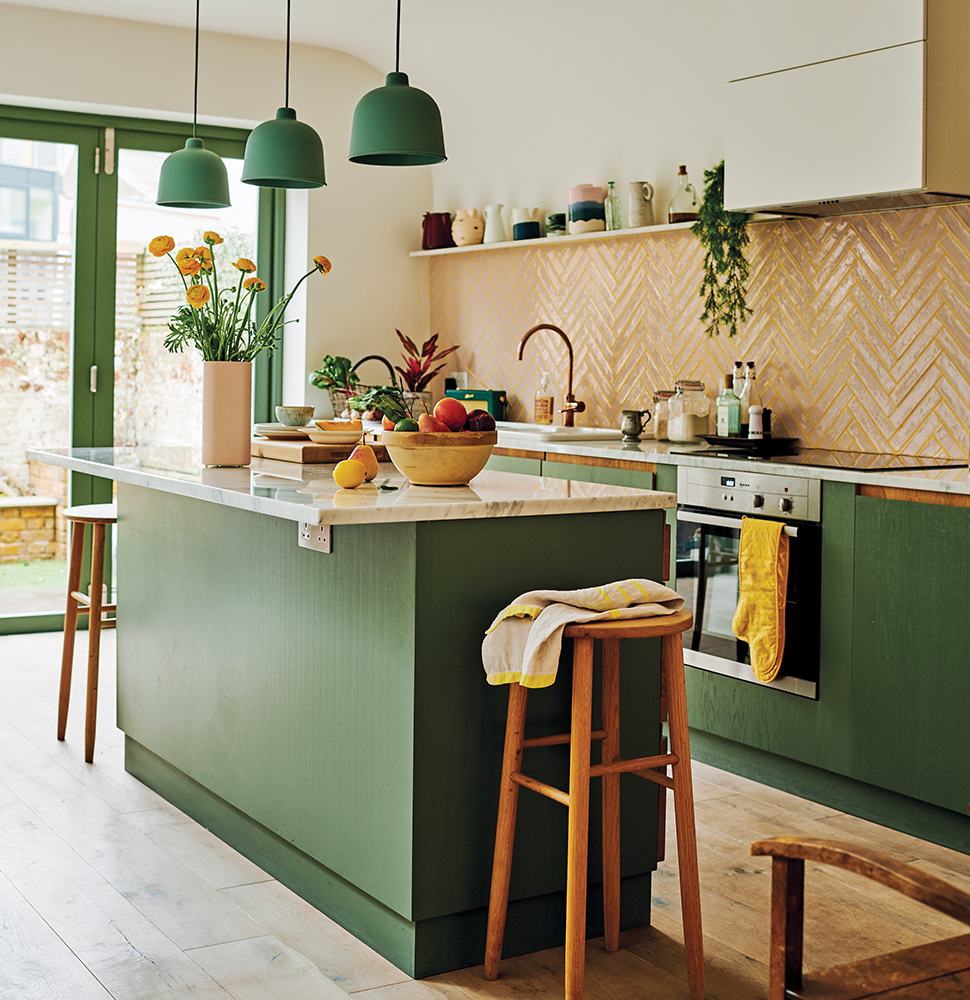 6. Make a statement
Simple materials have impact when treated in original ways, and I fell in love with the simple yet wonderfully effective use of materials in this kitchen. Pink tiles look fresh when laid in a herringbone style and finished with yellow grout. The tiles aren't expensive and finished with a sunny grout, it is so much more than the sum of its parts. Grout comes in a multitude of colours now, so why do we default to white? The cabinets are painted in Green Smoke by Farrow & Ball. The bamboo and grain pendants are by Muuto.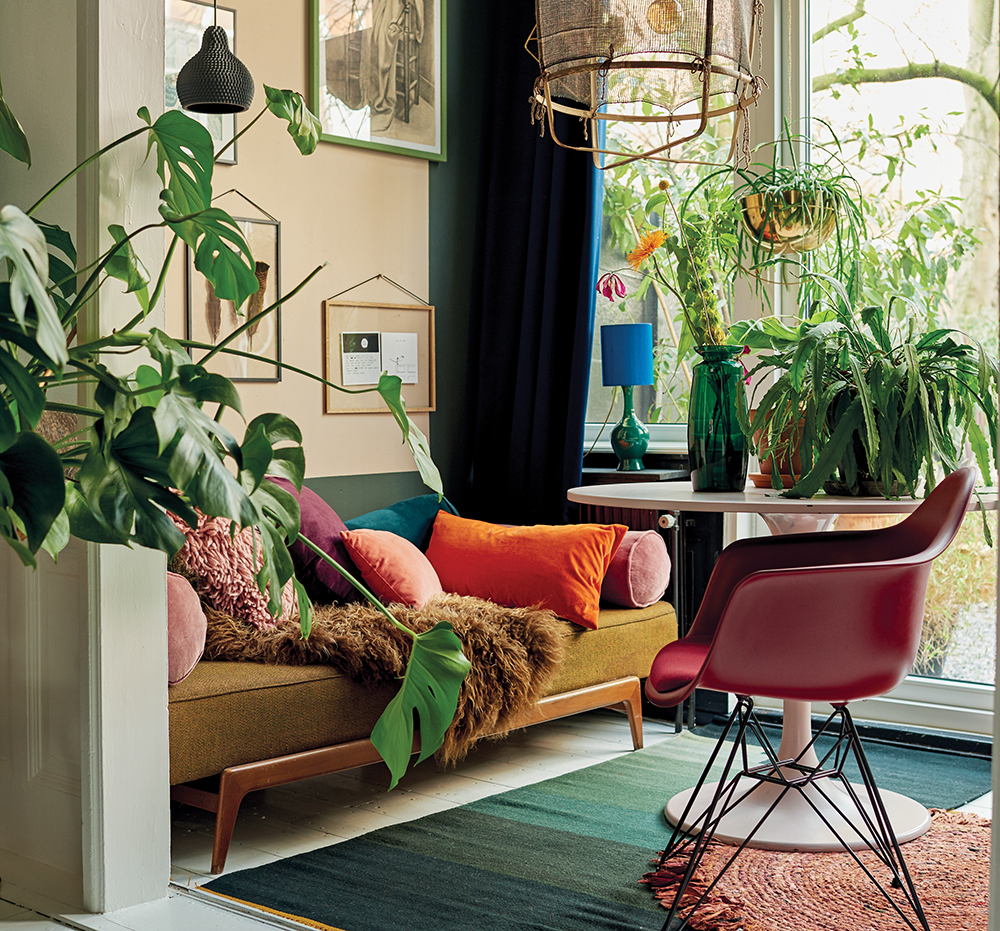 7. Your home is your canvas
Painting your interiors orange or layering them with clashing patterns aren't the only ways to create a bold statement at home. Think about your furniture. Chances are that your sofa is a neutral shade – grey, brown or navy blue? But what would happen if you didn't play it safe? Over the years I've met people who have invested in furniture in daring shades and none of them – I promise – have ever expressed regret. If the thought of a brightly coloured sofa makes you uneasy, however, try an armchair. A vibrant chair is one of those things that simultaneously goes with nothing and everything, rather like leopard print in fashion. You just need one standout piece that your guests will be drawn to, in awe of your adventurous spirit.
Be Bold with Colour and Pattern by Emily Henson, is available now.
Read more: the owner of this Belfast real home has clearly read the memo on colour – or go back and enjoy this Dublin maximalist masterpiece!
Share This Article