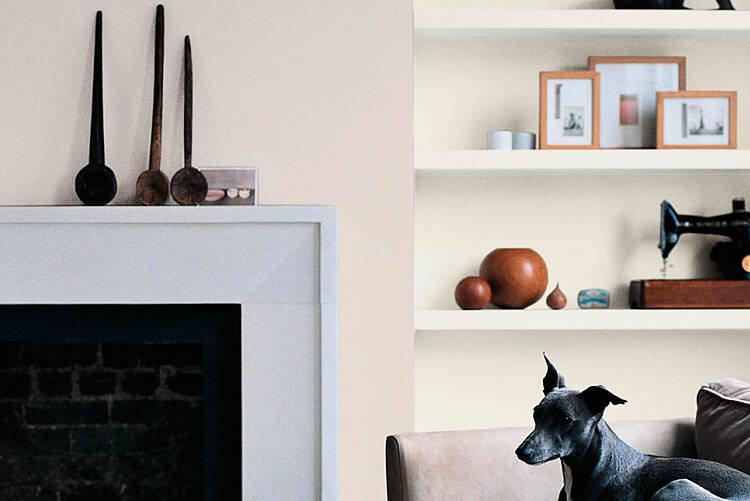 Image above: Dulux
There's nothing like a fresh coat of paint to brighten up a dreary room – but be warned, there are some painting mistakes that almost everyone will make, at least once, in their renovating life. So, here's how you can avoid them and achieve a look that's painted to perfection.
1. Skipping the prep
Be sure that the walls are cleaned properly before painting – clean them with soapy water, rinse and let them dry over night. Use an old bristle brush, to get rid of any dust or cobwebs, before using masking tape to protect the skirting boards, light switches, outlets and door frames. Priming the walls before you paint is key – primer not only covers up colour and stains, it adds a layer that allows the top coat of paint to stay put. Drop cloths or old sheets are perfect for protecting your floors or larger furniture items. Plastic sheets are never a good idea as they can get quite slippery.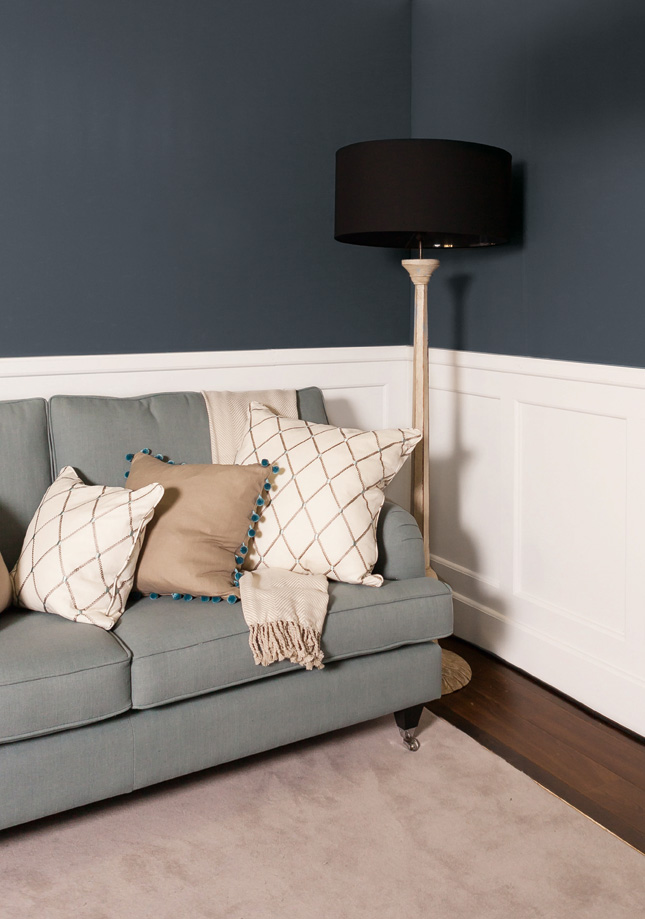 Image above: Colourtrend
2. Using cheap tools
So, you've spent a fortune on the actual paint but have just bought run-of-the-mill brushes? Nuh-huh! We know paint can run pretty expensive, but please don't skimp on the applicators – they're just as important as the paint itself. If you want smooth, beautiful looking walls in your home, then you'll need proper and professional tools to achieve them.

Image above: Fleetwood
3. Choosing the paint before the fabric
If you find yourself stressing out over the difference between 'Peachy Keen' and 'Peaches 'n' Cream', then it's time to take a breather. The decision of which colour to paint your walls is not one that should be taken lightly; it sets the mood of your room and will also impact your furniture choices. One of the biggest mistakes people make is choosing the colour before any fabrics; you'll run the risk of being at a loose end, trying to match fabrics to your wall colour. For stress-free decorating, you're best to do it the other way around – now that's music to our ears!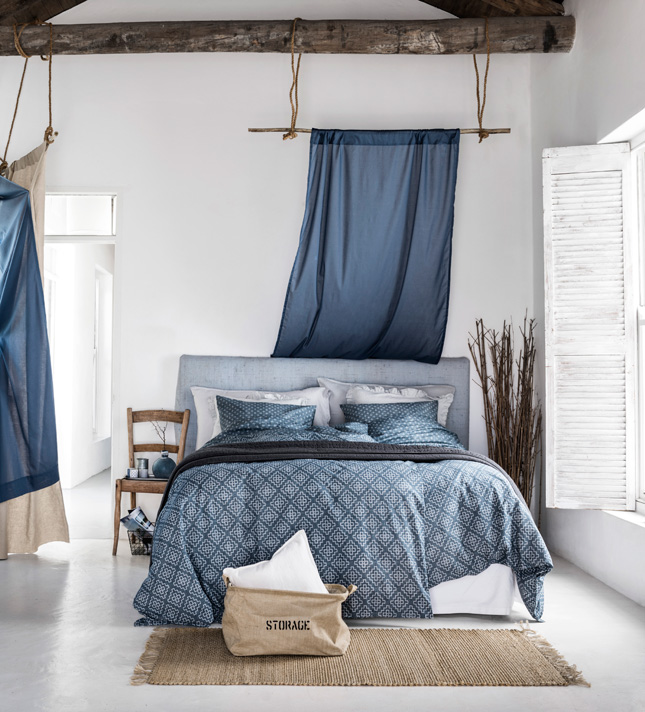 Image above: H&M Home
4. Not trying before buying
It's always a good idea to buy a small amount of paint first, just in case you're not fully committed to the colour. Paint a large piece of foamboard and move it around the room, so you can see how the light affects it, throughout the day. When you're buying, you should know the exact measurements of the room you intend to paint before you go to the store. This will save you wasting or buying way too much. Never underestimate how long the job will take. Allow at least 24 hours for the paint to dry before putting everything back in the room and wait up to 30 days before washing or wiping the walls – this will protect the colour's longevity.

Mylands Paint (L-R): Rose Theatre, Greystone, Soho House
5. Being afraid of the dark
Often we're told to paint a small room white or pastel to make the space appear larger and that dark colours will make it feel smaller. While this theory does work, at times, dark colours can actually make your room appear bigger, just in a different way. Dark tones will absorb light, rather than reflect it – this adds depth and shadowing to your room, blurring the edges of the walls, which can give the illusion of space. Mind blown? We thought so!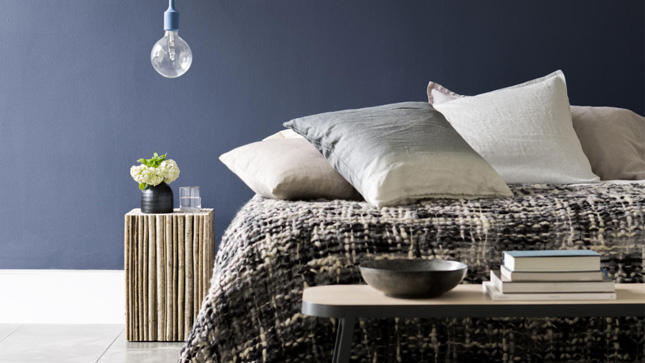 Image above: Dulux
House and Home's absolute no-nos:
Painting your ceiling flat white – it may take the room down. Go for a cream colour instead
Leaving out palate cleansing elements – don't go overboard with one colour, use contrasting colours for balance
Playing it too safe – going for all neutral colours can be really bland
Using wildly different colour schemes in every room that have no connection – add elements of a same colour to each room to tie them together
Using the same colour scheme in every room – try two-colour schemes instead, to add a little relief
Forgetting the impact a finish makes – for example, eggshell finishes can take the intensity out of a rich hue
Selecting a one-dimensional hue – colours that have no depth can be too fluorescent and loud
Putting pressure on yourself to pick and commit to a 'forever' colour –it's OK to play around with colours over time – have fun!