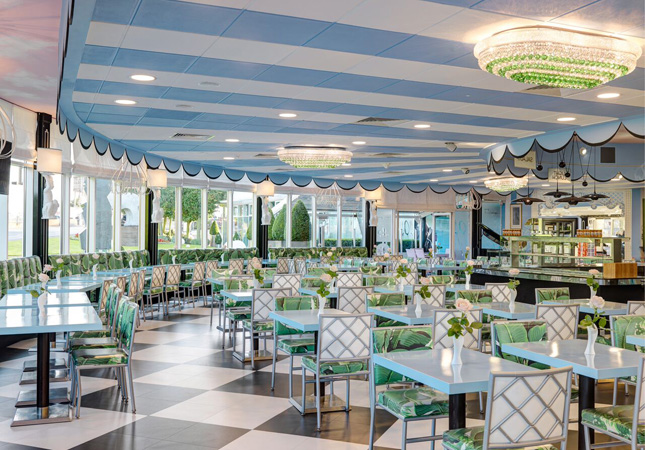 Newbridge Silverware's restaurant has recently undergone a total redesign, carried out by 'decorator to the stars' Carleton Varney, and to celebrate its unveiling, our pals at Cafe Carleton have given us afternoon tea for two to give away to one lucky houseandhome.ie reader!
Carleton Varney has designed the interiors of landmark buildings from Washington to Japan, and now the world-renowned interior designer has brought his iconic style to Newbridge Silverware. The famous decorator who is also known in the USA as 'Mr. Colour' has been commissioned by Newbridge Silverware to redesign its restaurant, which is now known as 'Café Carleton'.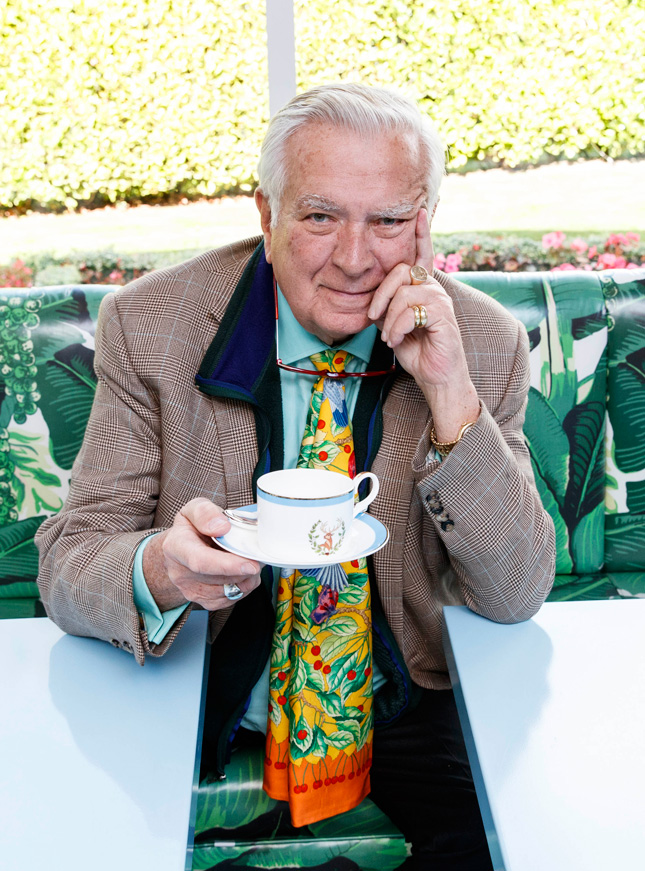 Carleton has a high-achieving CV that includes projects such as The White House, government buildings around the world, plush hotels and the mansions of international celebrities. He has had a magnificent career for over 50 years and remains as one of the brightest minds in the world of interior design. As one of the foremost Irish lifestyle companies in the world Newbridge Silverware is a brand that is synonymous with style, cutting-edge design and fashion and knew that Carleton was the man to stamp his signature style on the restaurant.
The candy stripe ceiling gives the restaurant a gorgeous, circus-like feel, with its carousel shape and light, bright colour of 'Newbridge Blue'. It's the trademark stripe patterns of Dorothy Draper and Company, the interior design company which Carleton heads up and which the eponymous designer uses in various projects around the world, making it one of the highlights of the redesign. Circus monkey figurines boldly hold lampshades around the room, while the patterns on the stretched sofa seating brings to life the tropical leaf 'Braziliana' design that Carleton is renowned for embedding in his projects. The flamboyant design in the restaurant is a proper head-turner which will make visitors do a double take when observing the litany of bright pastels meshed with floral outbursts throughout the airy space. The bright social space lends itself to an all-day food offering where diners are encouraged to drop in anytime or plan a day out browsing the collection at Newbridge Silverware's Museum of Style Icons.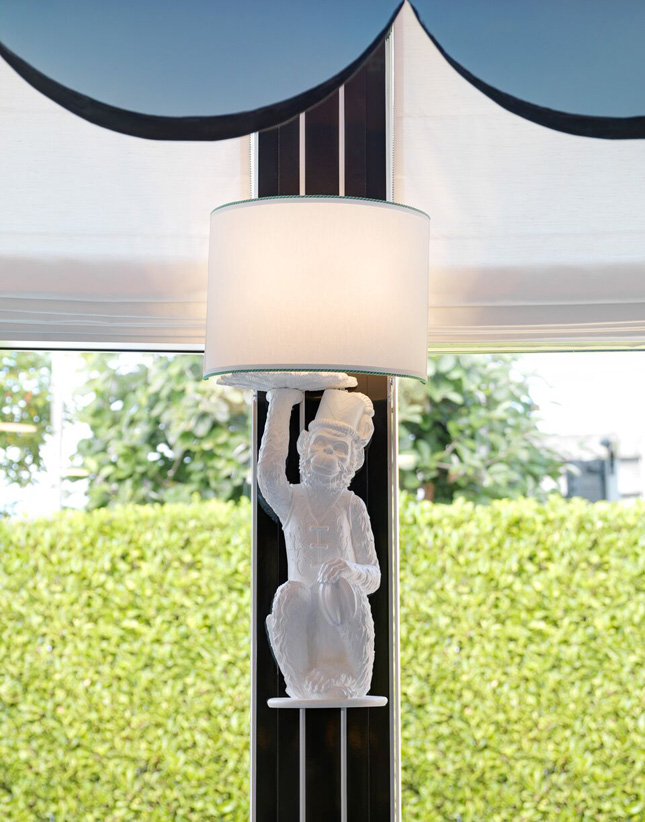 "I have a special place in my heart for Ireland. It is a country I always like coming to. It is an honour for me to have a restaurant named after me at Newbridge Silverware, an iconic Irish brand loved by so many. I hope visitors to the café will appreciate my work and its individuality and the creativity that has gone into it. Each project for me is very different and I try to bring something unique every time I put my hand to something, and that was no different here," said Carleton Varney.
Carleton Varney has previous connections with Ireland, having designed the interiors of other famous destinations here, with projects such as Ashford Castle, Adare Manor and Dromoland Castle already under his brightly coloured belt.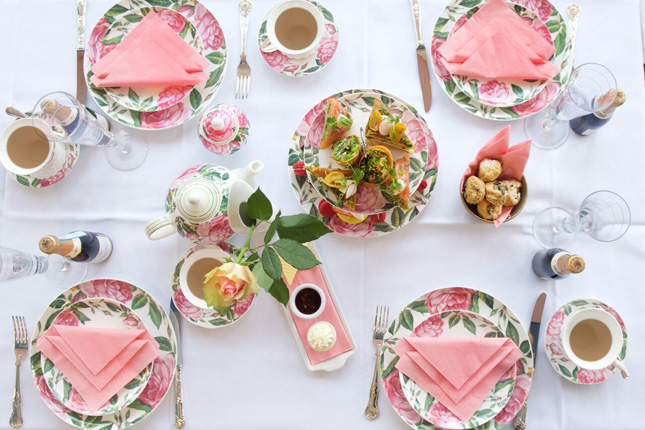 Although the décor at Café Carleton takes centre stage, the menu on offer is nothing short of mouth-watering with a range of crowd-pleasing options on offer. The menu offers a range of culinary pleasures that vary from healthy breakfasts, indulgent delights, mid-morning fancies such as baked goods and light soups, and the Newbridge Silverware Signature Afternoon Tea. Lunch at Café Carleton is a decadent delight with dishes such as grilled fillet of seabass with flageolet beans, horseradish and turmeric aioli or braised short rib of beef with wild mushrooms and red wine jus on offer.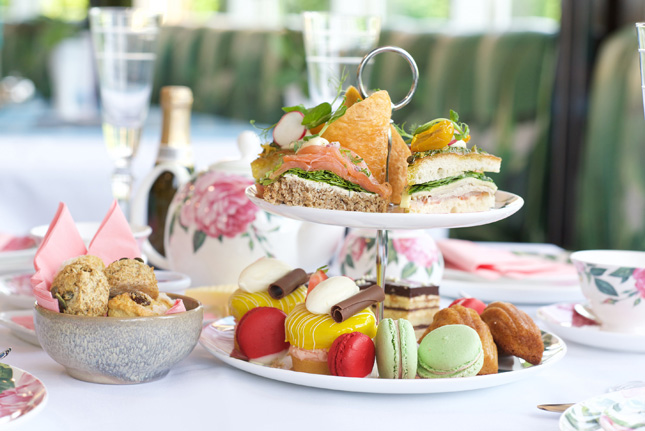 All you have to do to be in with a chance of winning Signature Afternoon Tea for two at the newly reopened Cafe Carleton at Newbridge is:
1. Like House and Home on Facebook and/or follow us on Instagram
2. Comment on our Facebook post tagging whoever you'll bring along to enjoy the afternoon with you!