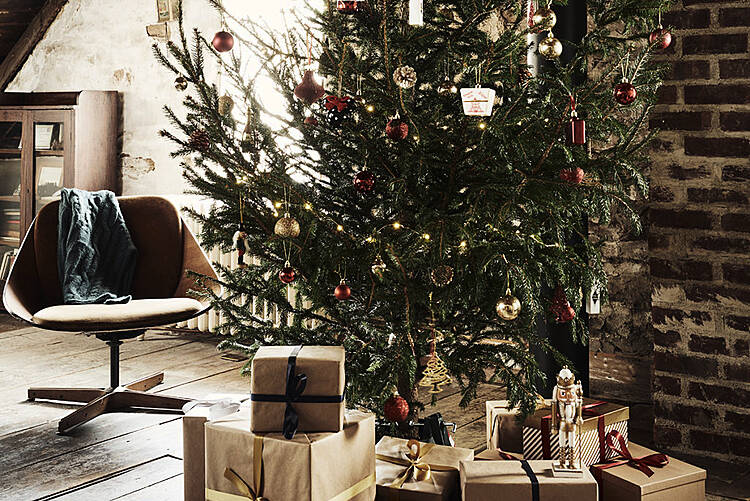 A House and Home Promotion
Got amazing taste in Christmas decorations? Share them using #HeroTreePenneys on Instagram until 20th December 2019 and you could be in with a chance to win a €500 voucher to spend in Penneys stores nationwide!
How's about this for super-exciting? As Christmas kicks off and we all dust off the decs in preparation for our best ever tree, we're launching a super, duper, whopper Instagram hashtag competition with Penneys!
We know we've got a lot of big Christmas fans here (us included!) and we couldn't think of any brand better to work with than Penneys. With loads of baubles and decorations for Christmas trees on offer (at brilliant prices), Penneys also has loads of festive room decor ideas and gifts - and even Christmassy bits for pets this year too.
So, um, what's a Hero tree decoration when it's at home? In a nutshell, Heroes are those special tree decorations you pick up each year or save up for; the really special pieces that you buy just a couple of each festive season and then hang front-and-centre on the tree. Hero Tree Decorations are the sort of pieces that are – or become – family heirlooms: yours might have come from your childhood or you may be collecting them for your own kids to cherish in years to come.
They're also the sort of pieces you pick up on holidays abroad and have lovely memories attached to them. There are many types of Hero Tree Decorations – you may have been collecting a set of vintage glass baubles for years, for example, and that's what constitutes a Hero in your house. And it's not about spending much either – you may have made your Hero Tree Decorations and we'd love to see your crafty ingenuity.
We want to see all your Heroes – and that's what #HeroTreePenneys is all about. Share your tree decs with us and the wider Insta-community and we'll all feel the love for the festive season - as well as get some inspo for our own trees.
How it works, and how to get involved
Share your Hero Tree Decoration pictures on your Instagram grid, using the hashtag #HeroTreePenneys and tagging @houseandhomemagazine and @primark.home in each pic you share
You have 3 weeks to enter – from the 28th November until 20th December 2019
Share as many different pics as often as you like – we'll be sharing the best ones on House and Home's Instagram throughout
The winner will be picked on 20th December and we'll announce the winner of Ireland's Best Hero Tree Decorations that day
Head to Instagram now to get started - and may the best Hero Tree Decorator win!
T&Cs: Entry is open to Instagram accounts on the island of Ireland only; competition closes 12pm on Friday 20th December and winner will be announced by 5pm that day; please allow 28 working days for prize delivery. Judges' decision is final and correspondence will not be entered into.