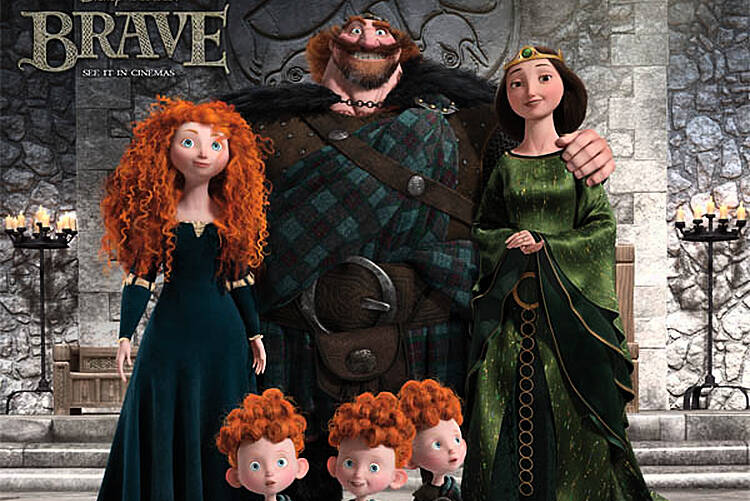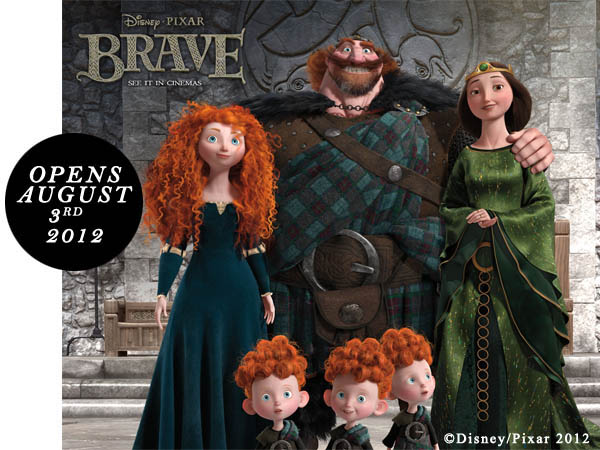 Since ancient times, stories of epic battles and mystical legends have been passed through the generations across the rugged and mysterious Highlands of Scotland. From Disney/Pixar, a new tale joins the lore when the courageous Merida (voice of Kelly Macdonald) confronts tradition and challenges destiny to change her fate.
Set in the rugged and mysterious Highlands of Scotland, BRAVE tells the tale of Merida, a skilled archer and headstrong daughter of King Fergus (voice of Billy Connolly) and Queen Elinor (voice of Emma Thompson). Determined to change her fate, Merida defies an age-old custom sacred to the unruly and uproarious lords of the land: massive Lord MacGuffin (voice of Kevin McKidd), surly Lord Macintosh (voice of Craig Ferguson) and cantankerous Lord Dingwall (voice of Robbie Coltrane), unleashing chaos in the kingdom.
When she turns to an eccentric Witch (voice of Julie Walters), she is granted an ill-fated wish and the ensuing peril forces Merida to harness all of her resources—including her mischievous triplet brothers—to undo a beastly curse and discover the meaning of true bravery. Directed by Mark Andrews and Brenda Chapman, and produced by Katherine Sarafian, BRAVE is a grand adventure full of heart, memorable characters and signature Pixar humour.
WIN!
In addition to gnome casting kits and Leprechaun Tales books, each House and Gnome Award 2012 prize winner will also get a set of four family tickets to the premiere screening of BRAVE at the Savoy Cinema, O'Connell Street, Dublin on July 29th at 11.a.m!
Even better: you'll get to see it before all your pals as the film won't go on release in Irish cinemas until August 3rd 2012. BRAVE will also be presented in Disney Digital 3D™ in select cinemas.
So, how to go about getting a set of these coveted tickets? You'll have to enter the House and Gnome awards 2012. Find out all about that here.