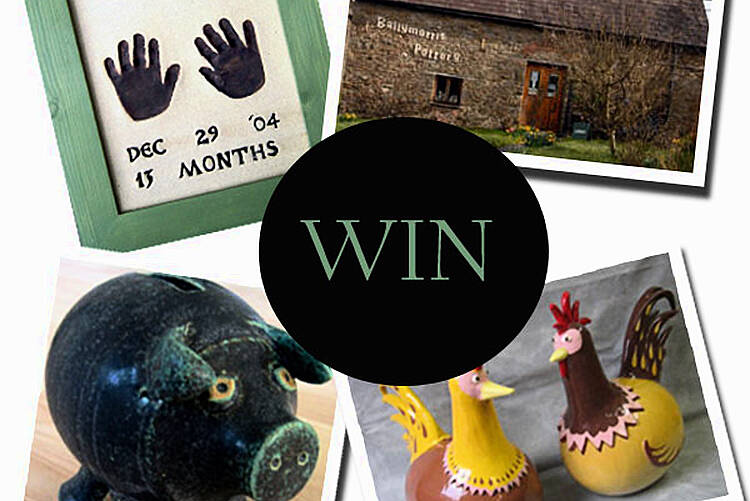 Not only do we have a great new Friday Freebie competition today, but it's a bank holiday weekend. Two very good reasons to go potty!
If you're crazy about clay, you'll love this week's fabulous prize of a voucher worth €55 from Pickit shop Ballymorris Pottery. The voucher can be used for:
A: A children's hand print
B: Pottery from their workshop
C: Towards a Pottery Party
The studio, which is run by Hannah Arnup and her husband John Egan, is based in a beautifully renovated stone carthouse, beside their 17th Century farmhouse, in Cratloe, Co. Clare. They specialise in clay impressions of children's hands and feet - a wonderful memento that can be treasured forever.
One-of-a-kind stoneware pots and decorated plates, commemorative plaques, and whimsical animal piggy banks are further examples of the wonderful range of handmade pottery on offer.
Hannah and John also run a range of pottery classes to suit everyone, from Pottery Parties to Summer Camps. Gather a group of friends together and enjoy a wonderful creative day out!
THIS COMPETITION HAS NOW CLOSED - THANKS FOR ENTERING