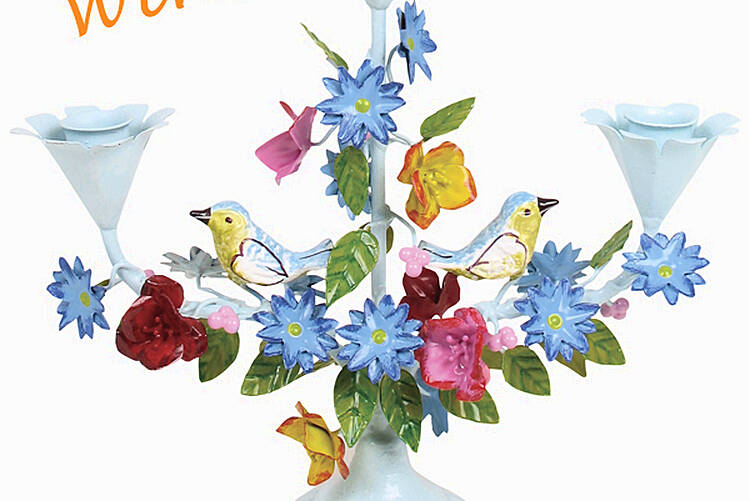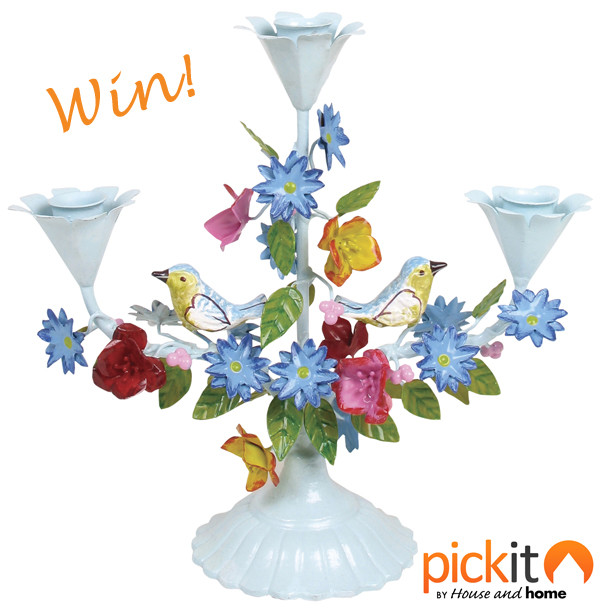 Dear readers, we are introducing a new competition called The Friday Freebie where shops on Pickit are offering some amazing prizes for our readers. This week we are offering you the chance to win this beautiful prize from one of our favourite shops on Pickit, Dress my Home. Dress My Home is an online home and gift store which was set up by Pauline Egan just last November. Her store offers a beautiful range of shabby chic, country kitchen and vintage style accessories all available at the click of a button.
At Dress my Home, you can pick up anything from cute hanging heart decorations to cushions, bedspreads and limited edition Irish watercolours making it a one stop shop for all your home accessory and gift needs. Pauline is offering this beautiful mint green three arm candle holder adorned with birds and flowers by Danish company Rice, worth €55. This would make an eye-catching pretty addition to any room of the home and it could be yours! Simply follow these steps to be in with a chance. We will announce the winner next Friday!
COMPETITION IS NOW CLOSED!