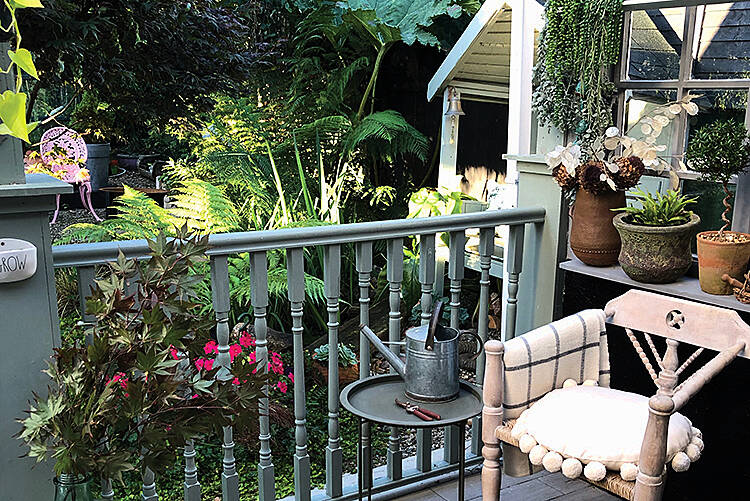 Interior designer and RTE Home of the Year contestant Emma Edmonds' cottage garden in County Wicklow embraces informality and naturalness – with a nod to the seaside.
Words: Róisín Carabine | Photography: Joe McCallion
Looking for garden inspiration? There are a handful of Irish Instagram accounts you need to follow now to get your garden game on. This is the second in a short series of different outdoor styles we've pulled together to get ideas for your own garden brewing. If you missed Sarah Twigg Doyle's beautiful indoor-outdoor space, you can catch up here. Otherwise, read on to find out more about Emma Edmonds' adorable cottage garden.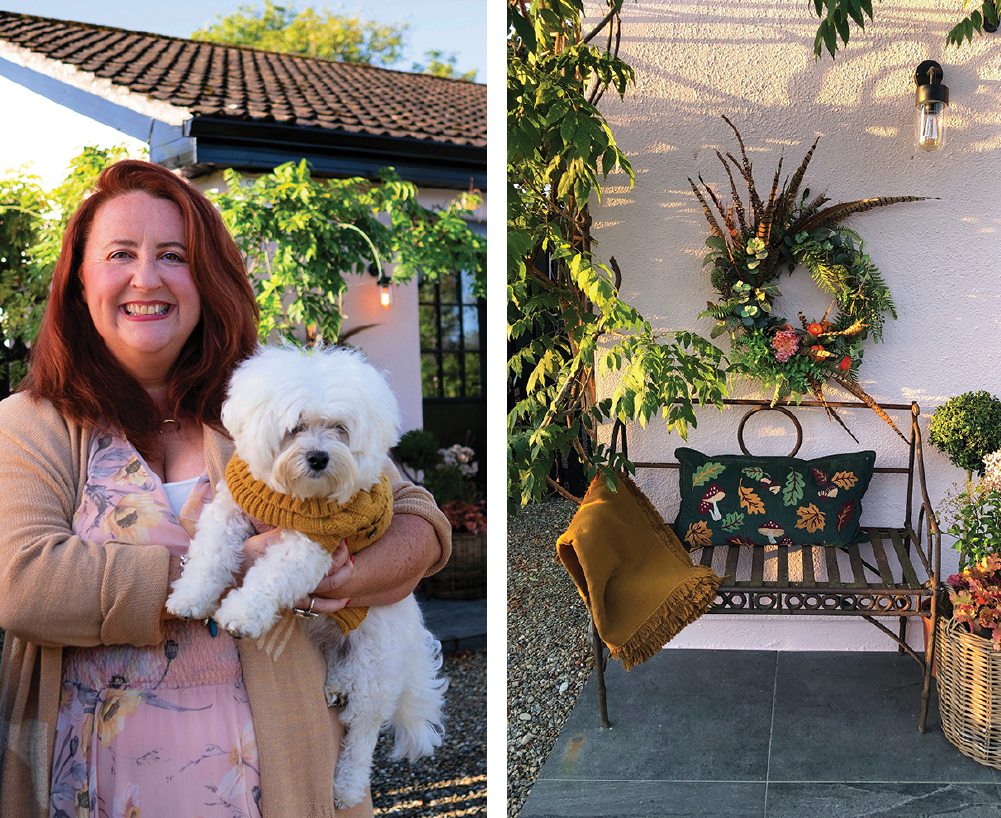 The design:
A joyous, layered planting scheme of annuals and perennials permeate every inch of this charming, secluded site spilling over onto paths, blurring the edges of hard landscaping – punctuated with sculptures, seating, quirky structures and even a swing, artfully placed to make you stop and take stock. Everywhere you look there is something to catch the eye – there are even three ponds, teeming with wildlife.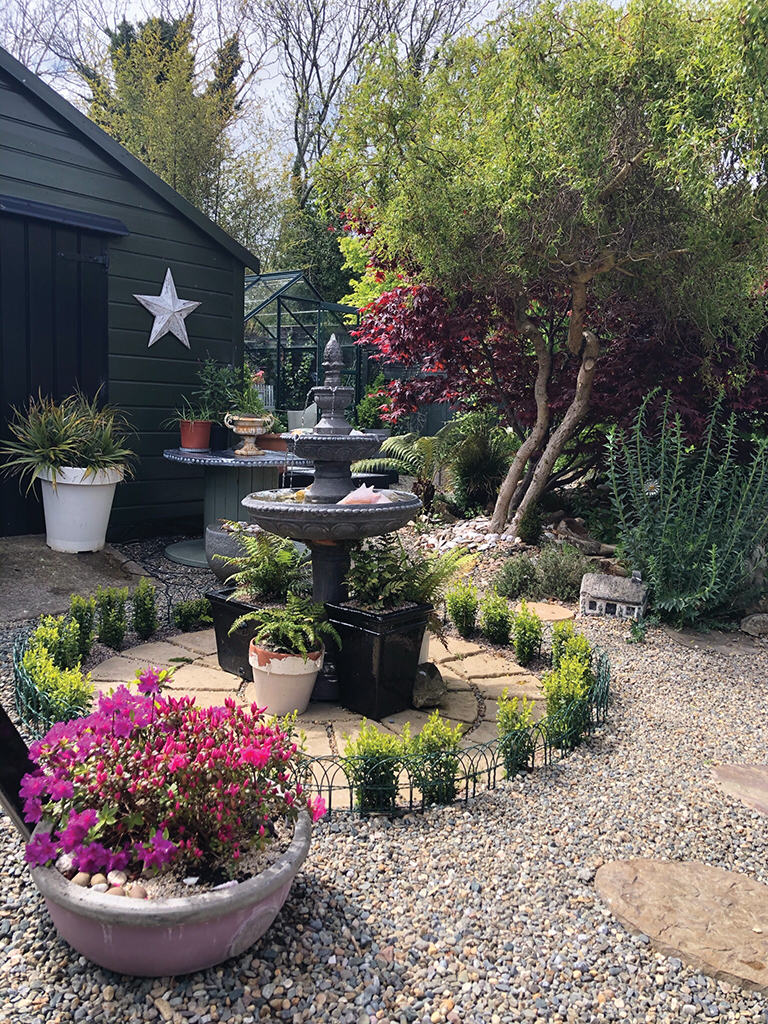 Make it work:
Cottage garden style is about cramming in as much planting as possible, so no lawn here. "I ripped that out, along with thick yew hedges, and put down gravel everywhere," says keen gardener Emma. "It's been a mix of trial and error; I bought books, took chances and just gave it a go." The design is continually evolving with a lot of work completed during lockdown. "I added a greenhouse cum potting shed which I've furnished and also created a circular stone patio (sourced at Roadstone) atop of which stands a water feature (bought at Arboretum)," she says. Her favourite spot? The rear porch from which she can view her handiwork in all its glory, built by her dad and neighbour Tony using balustrades, polycarbonate sheeting and salvaged windows.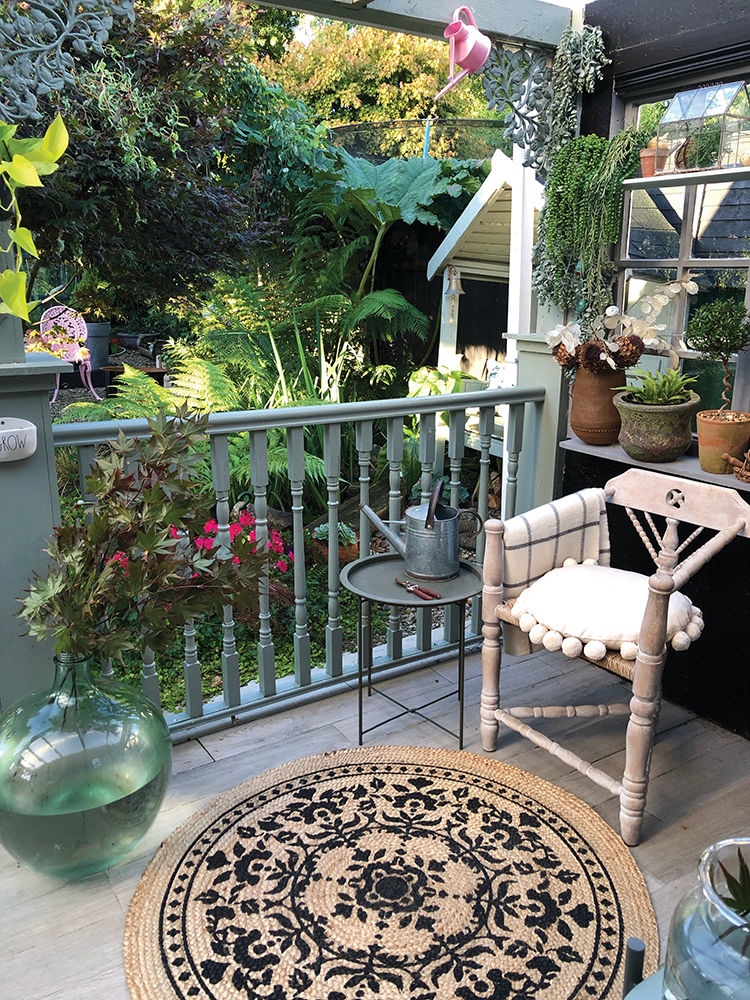 Ideas to steal:
Emma is a keen fan of upcycling; her garden mixes old with new and found. Her repurposed wooden electrical cable reel into a table is an easy cheat. Or you could replicate the old 'dining chair planter' idea in your own garden.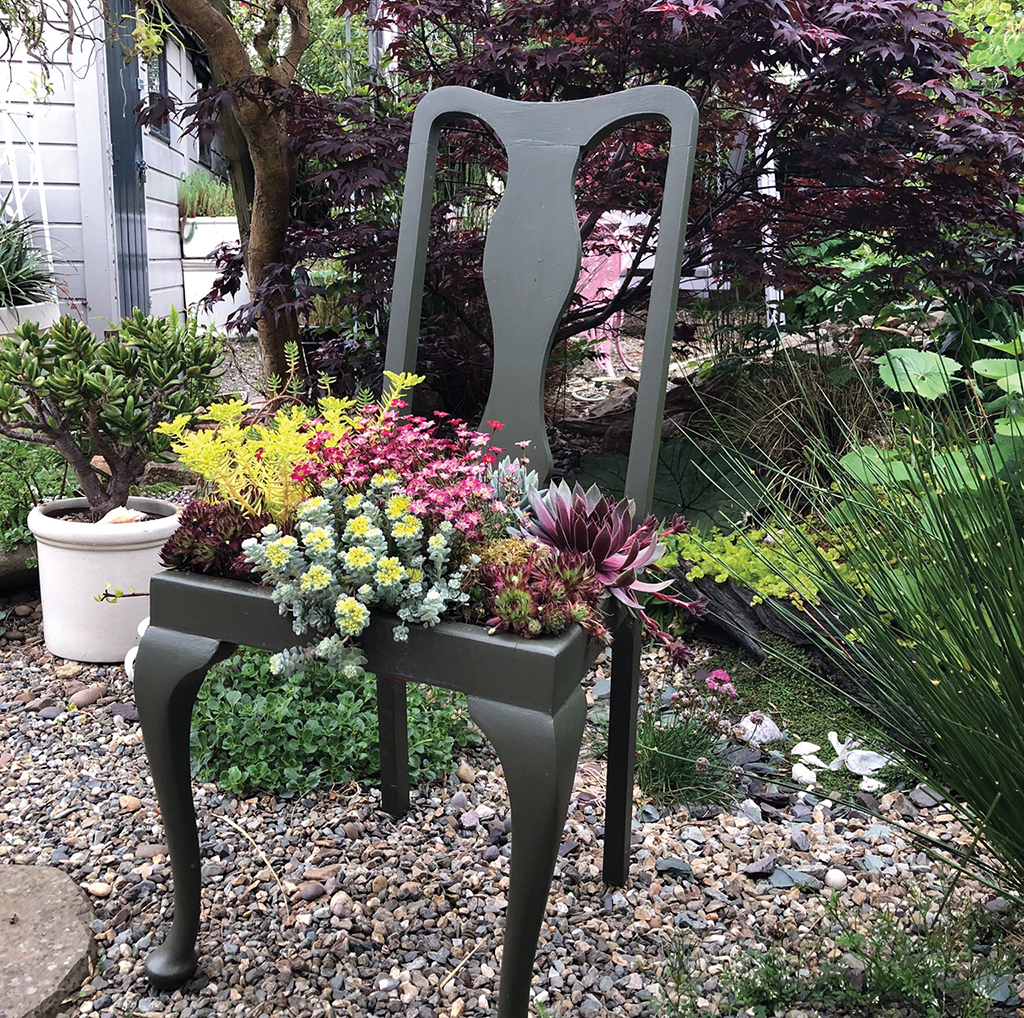 Good to know:
There are no set rules for creating a cottage garden but it does help to keep to traditional materials for a harmonious look – gravel, natural stone and wood. Adding focal points will help to show off your planting.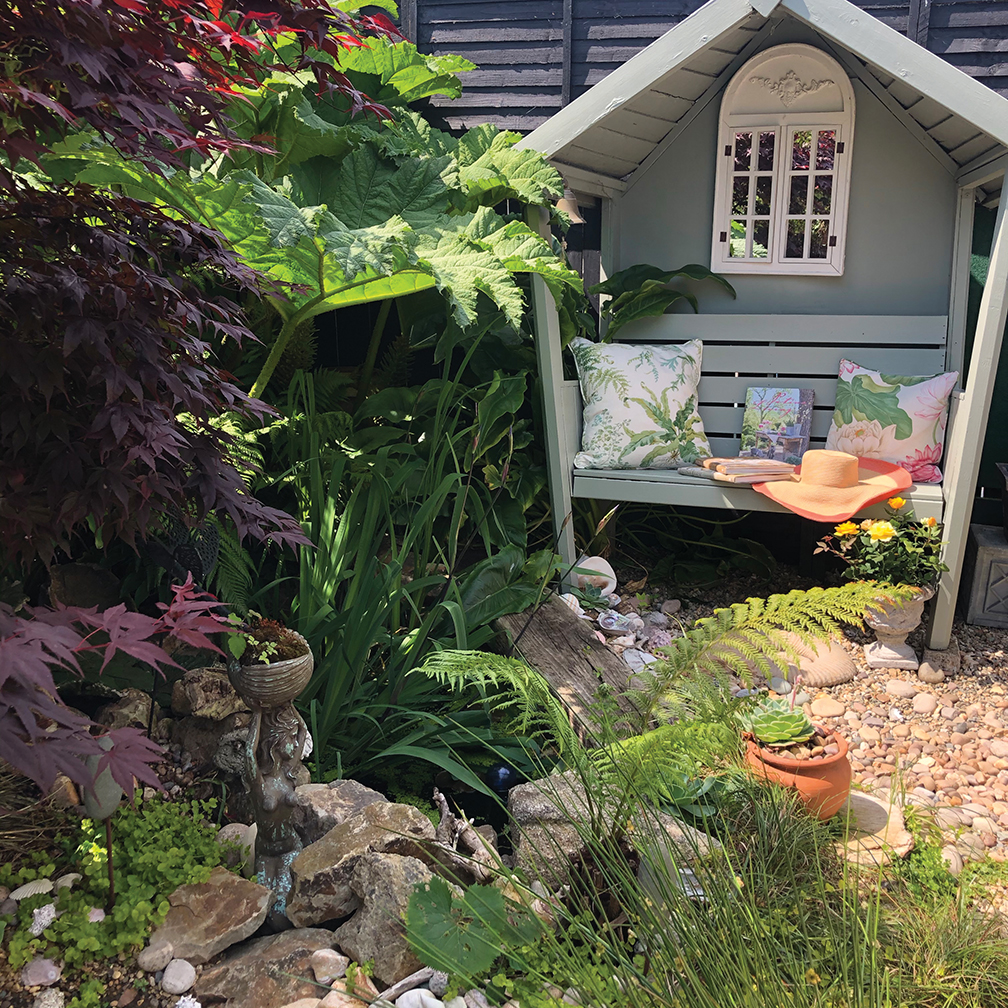 Follow Emma on Instagram (@missemmaedmonds) to steal even more style ideas.
If you missed the first in our garden inspiration series, read all about Sarah Twigg Doyle's inside-outside garden here.