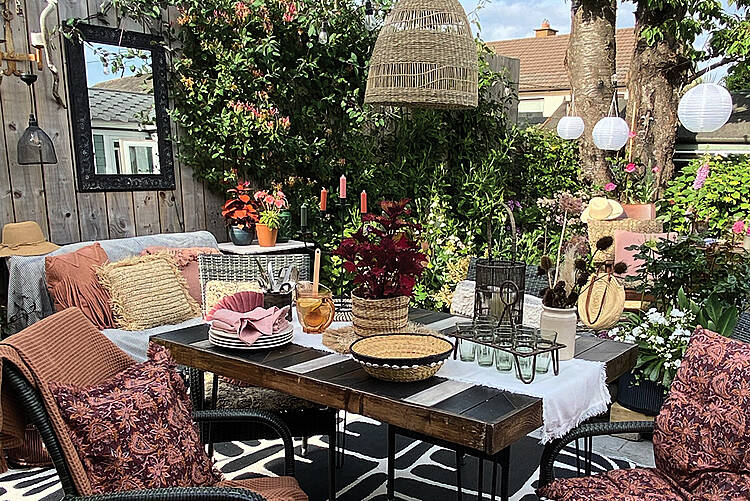 Interior stylist Sarah Twigg Doyle has transformed her east-facing suburban plot in Bray, Co Wicklow into an outdoor living room, with lush planting providing the perfect backdrop.
Words: Róisín Carabine
Looking for garden inspiration? There are a handful of Irish Instagram accounts you need to follow now to get your garden game on. We'll be featuring six very different outdoor design styles in the next few days, starting with Sarah Twigg Doyle's beautiful indoor-outdoor space.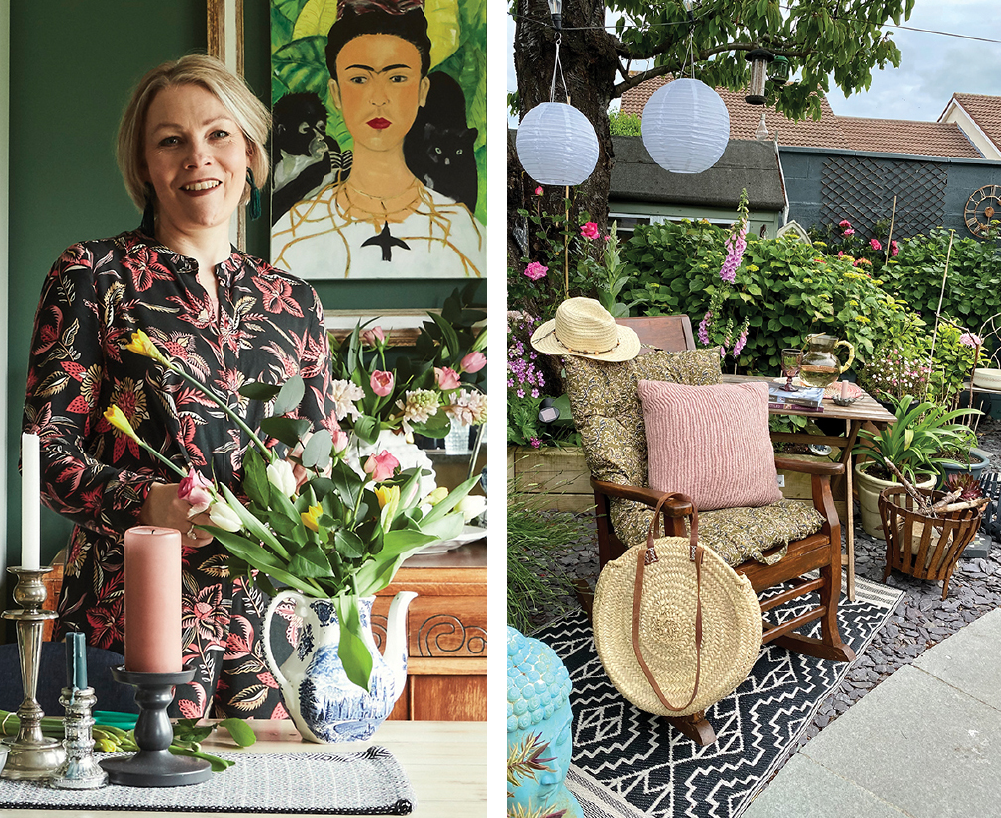 The design:
A relaxed, verdant retreat with secluded seating areas, harmonious vistas, unexpected surprises and incredible attention to detail. "I wanted it to feel like a little oasis of calm; organic and not too over styled," says Sarah. "I imagined a place where I can come and walk around, see things growing and quieten my mind after a busy day. This look has definitely evolved over time as I've become more of a keen gardener."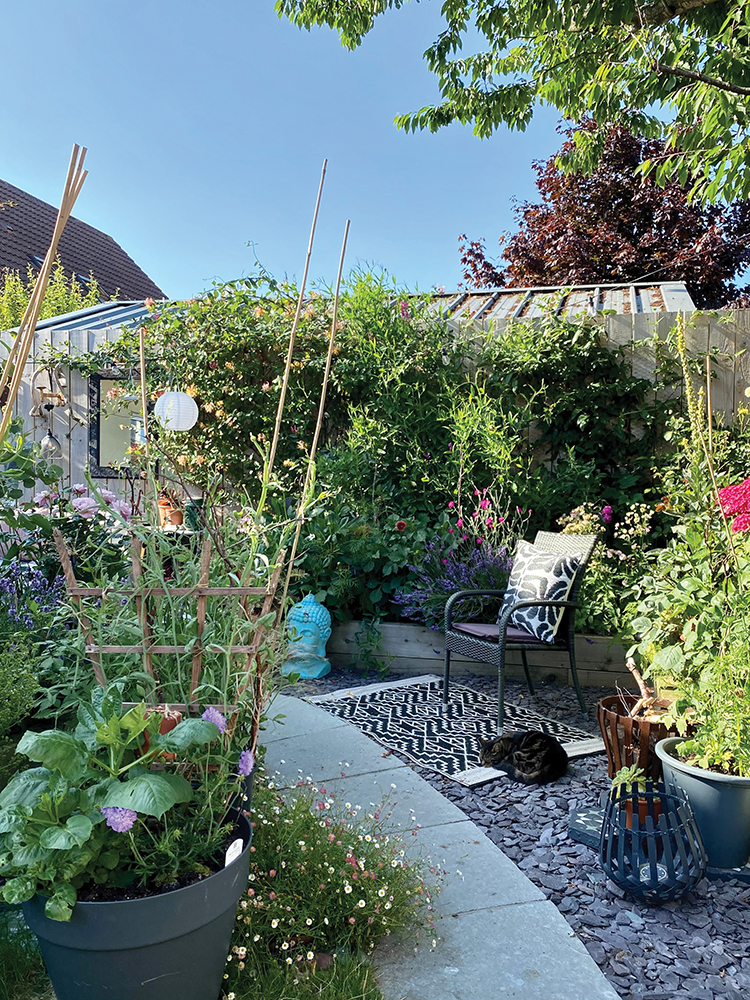 Make it work:
"The garden is dominated by a huge ornamental cherry tree, which has dictated a little what we can do with the space," says Sarah. Originally a sunken site divided into lawn and makeshift patio Sarah has raised it up to make it level with the inside, working with local landscaping specialists Aaron Paving on the new layout. "We made the patio bigger, adding paths, increased planting space and kept a square of lawn for the kids."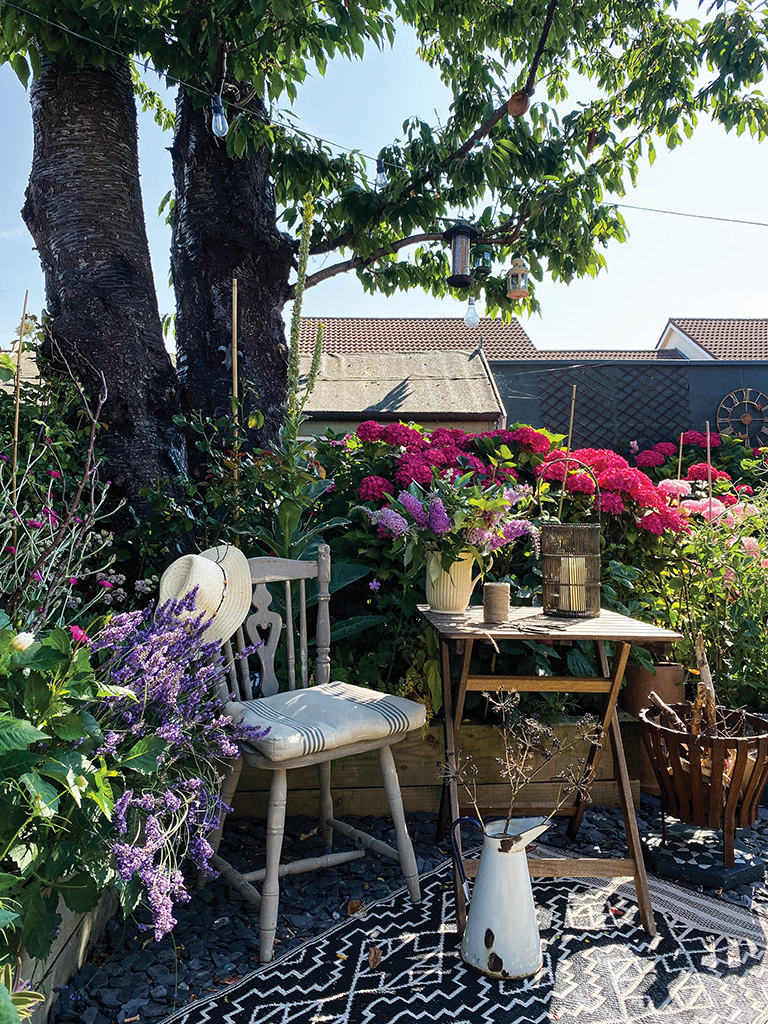 Ideas to steal:
"There wasn't much budget left for expensive patio furniture, so we've had to get handy with the power tools," says Sarah. "We made our Aztec-inspired patio table from reclaimed wood, fashioned a sofa and coffee table from pallets and added an outdoor kitchen using reclaimed wood and scaffold boards. The best DIY was a covered storage box for all the chair and sofa cushions."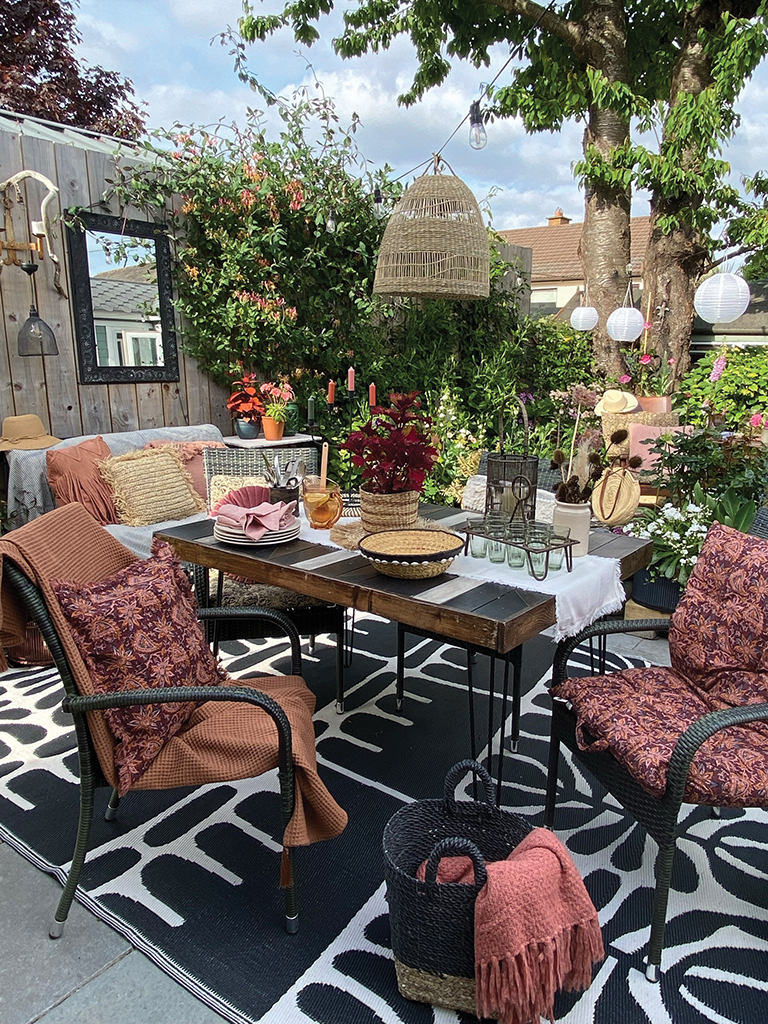 Good to know:
"When designing a garden, write a list of all the things you want for the space. Then assess the priorities based on your budget and the practicalities of installing the design and your garden's orientation. If you can afford a garden designer, they offer great knowledge and insight," says Sarah.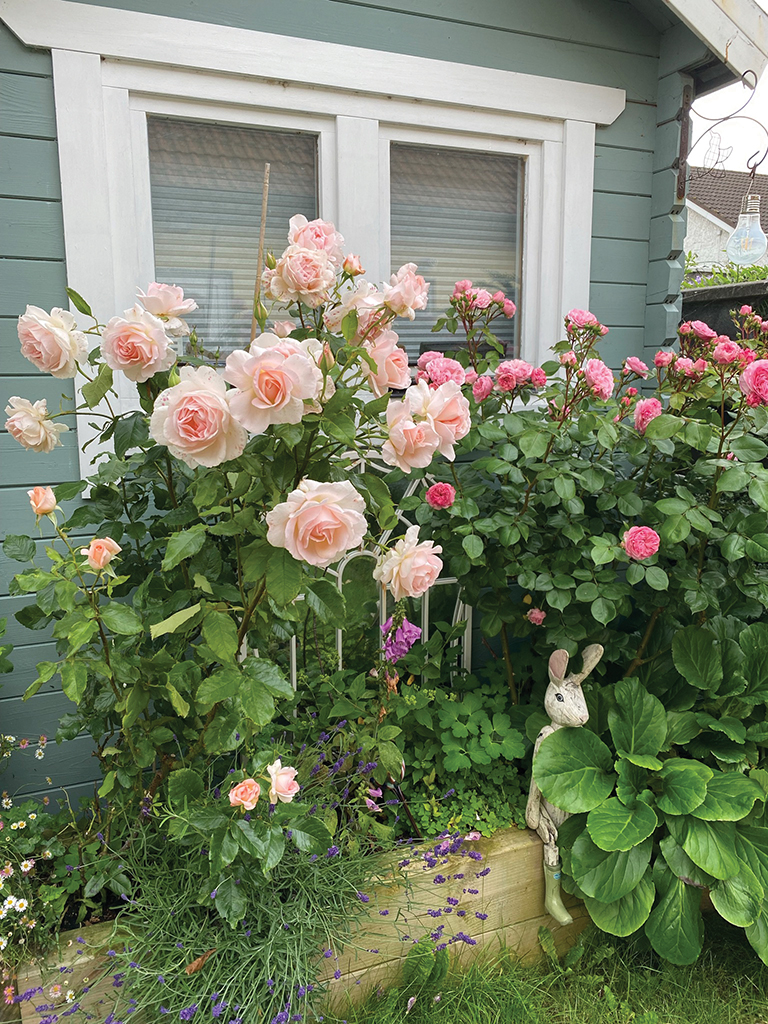 To steal even more of Sarah's style, be sure to check out her Instagram account @retwiggdstylist or to find our more about her work, visit Retwiggd.
If you're looking for more ideas for your garden, take a look at our feature on creating a garden for socialising.