Last week, we showed you Rory's exciting and eclectic pad in Downtown LA, where he taught us all a thing or two about experimenting with colour. We've put our new skills to the test with these dreamy homewares, in a bid to re-create Rory's amazing style.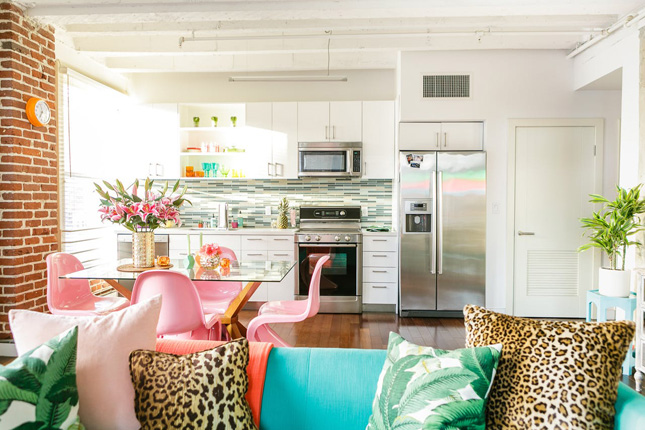 With mid-century, modern finds at the top of his hit-list "infused with gaudy and the overdone, and a sprinkle of white trash. Also: plants." Sounds like a guy after our own hearts. We absolutely adore his teal sofa, with a bold mix of leopard and leaf print cushions, which really make the colour pop. "I used to own couches for aesthetic value only, typically no one ever wanted to sit on them—including the dog. This time I went the extra mile and chose one that delivers comfort and character," Rory says.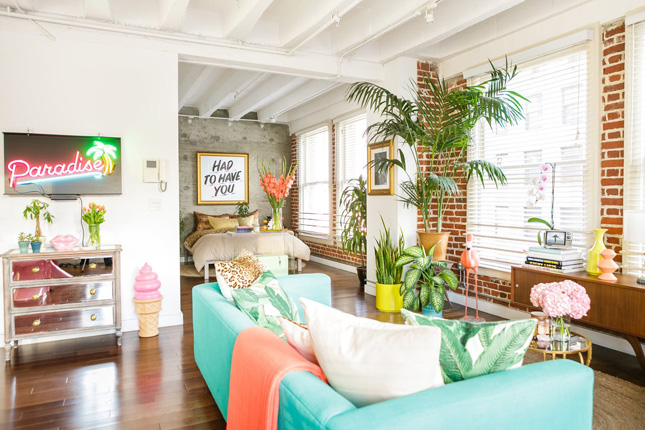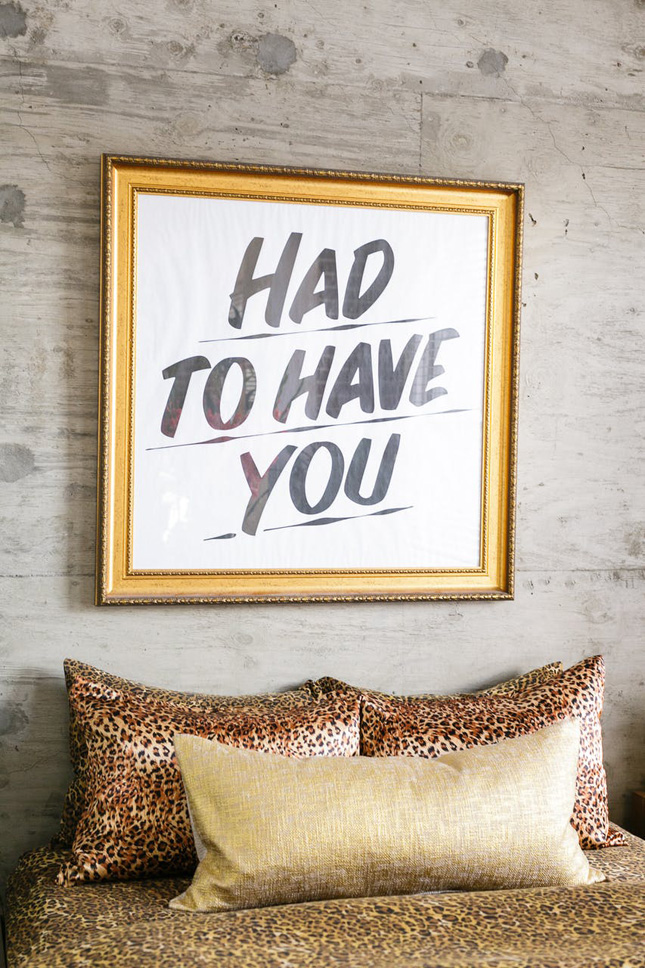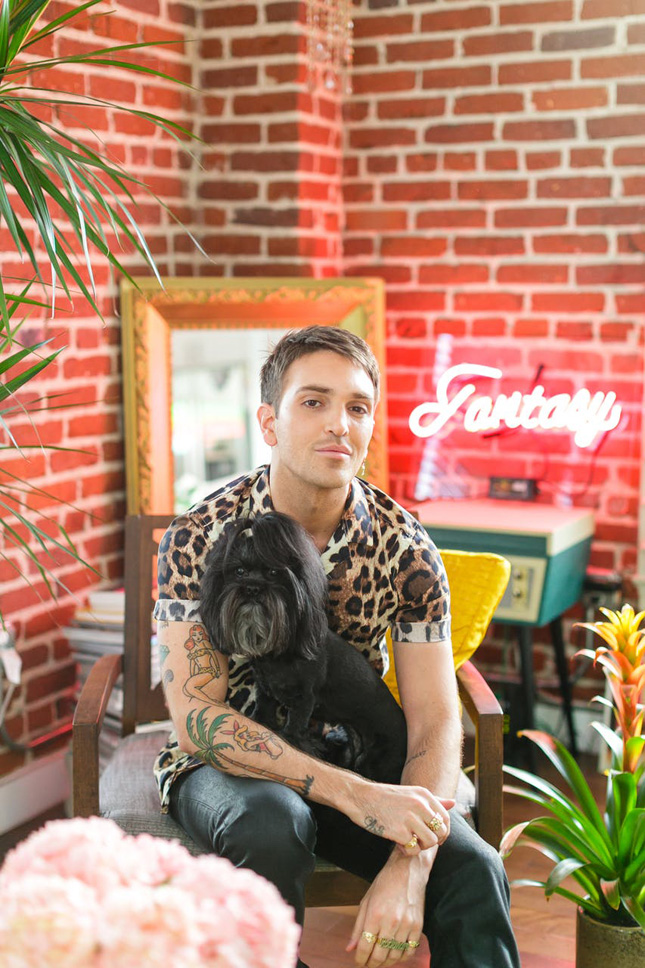 Check out Rory's full apartment here!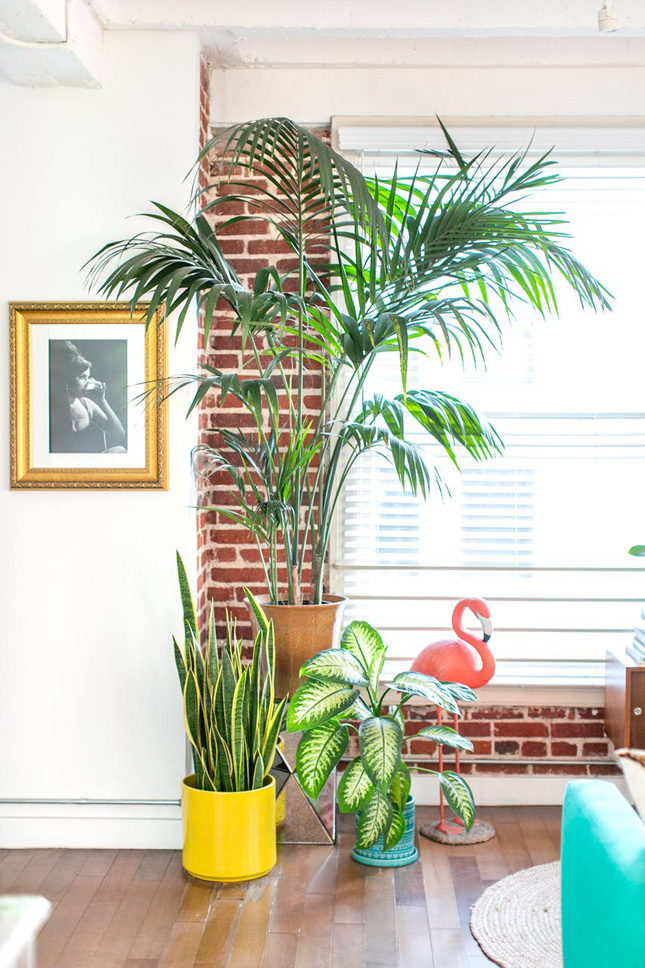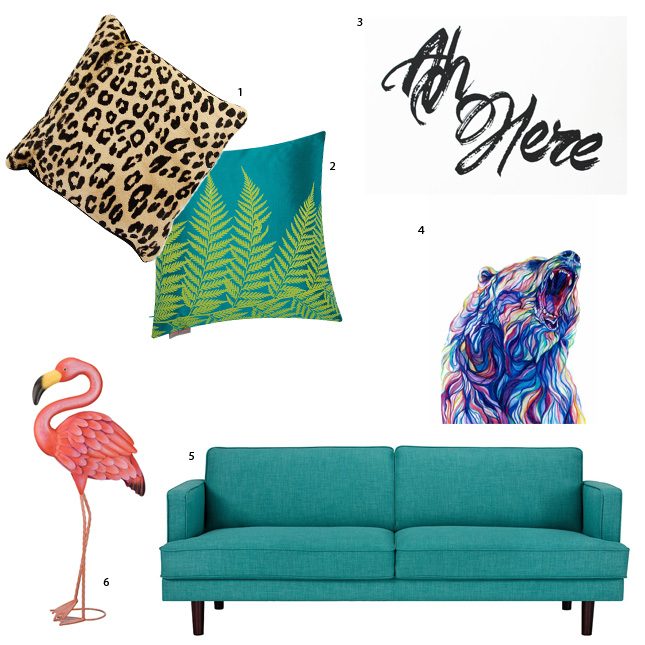 Panther printed cowhide cushion, €86, Amara
Lady Fern cushion, €72, Amara
'Ah Here' print, €20, April and The Bear
Bear, by Claudine O'Sullivan, €45, Jam Art Factory
Teal sofa, €255, City Furniture
Flamingo statue, €50, ebay