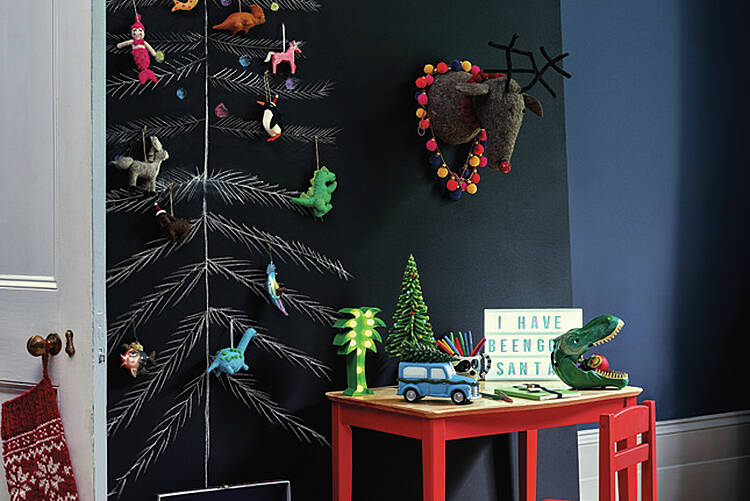 If you don't want to splash out on a Christmas tree this year, we've got some fresh and inspiring tree alternatives to decorate your home with this festive season. Your house will be just as merry and you can customise your tree to suit your space and style.
DIY FESTIVE FAUX
Deck the halls differently with these crafty tree alternatives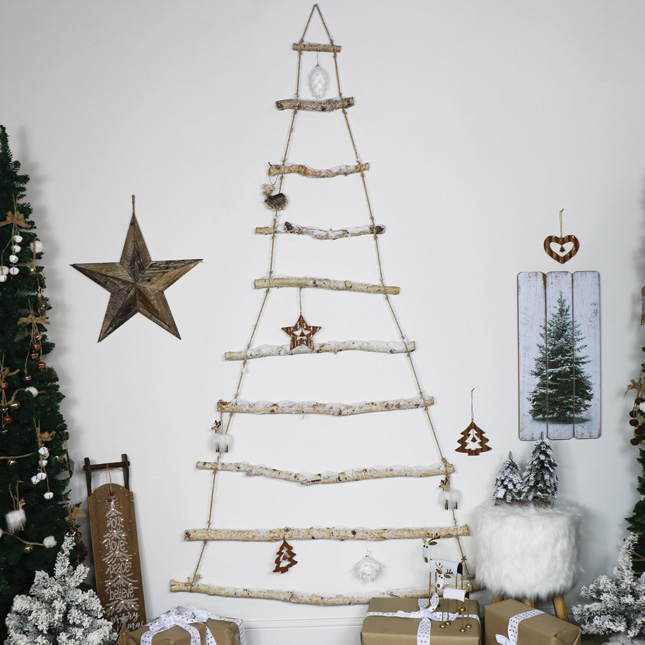 Put your artistic skills to the test by fashioning a tree out of branches and string and hang on the wall. Or you could just buy this ready-made wooden branch tree, €58.14 from Melodymaison.co.uk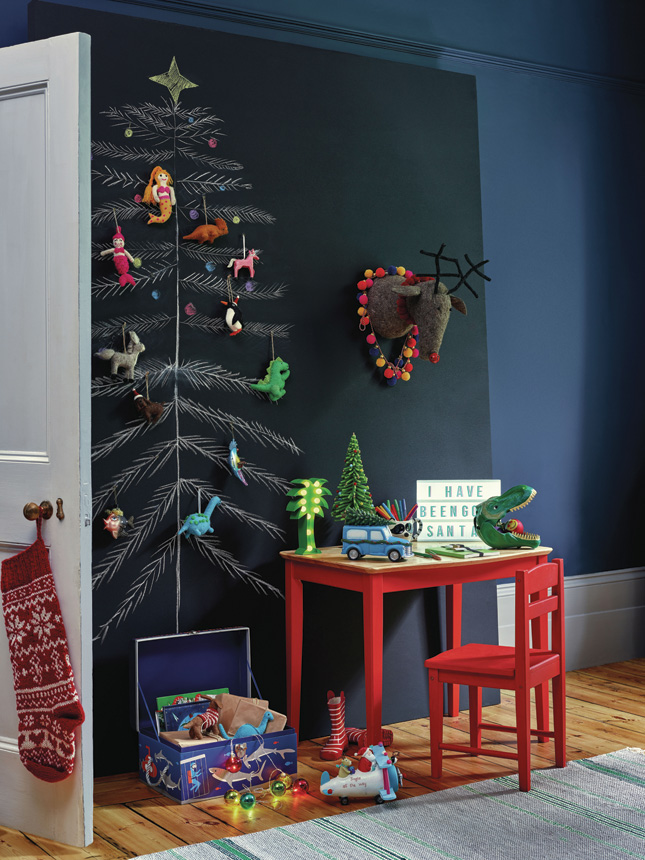 Take a leaf from the stylists at Homesense's book and chalk up a tree on a blackboard wall. Pin on an assortment of baubles and even fairy lights for a 3D effect.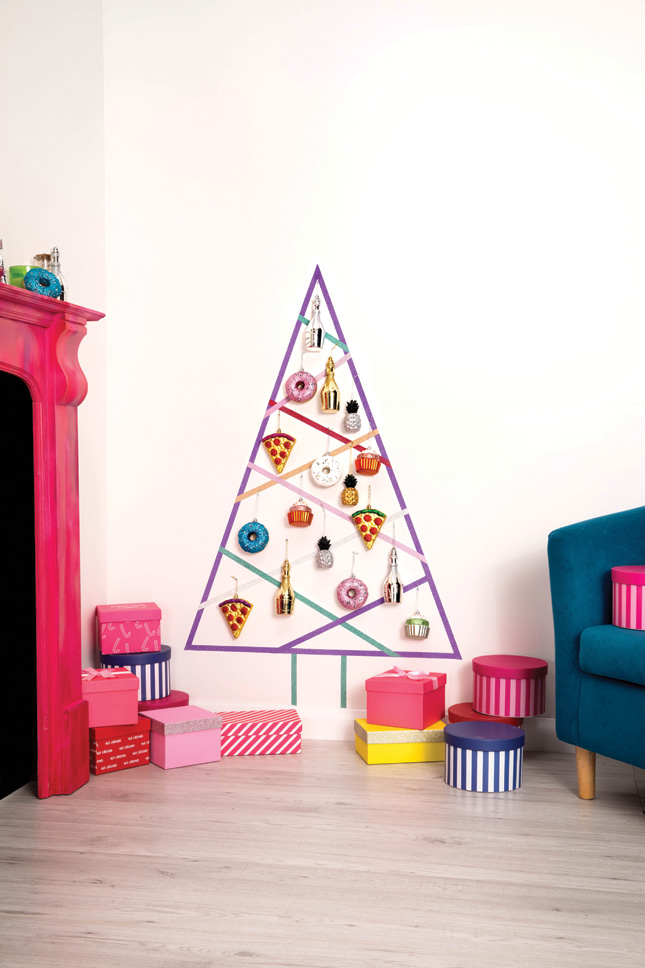 Cheap and cheerful but very effective, this washi-tape tree hack from Dealz has all the size of your favourite evergreen without any of the floor space.
ALTERNATIVE REAL TREES
Turn a permanent houseplant into a festive one with the addition of some decs and lights
Norfolk Island Pine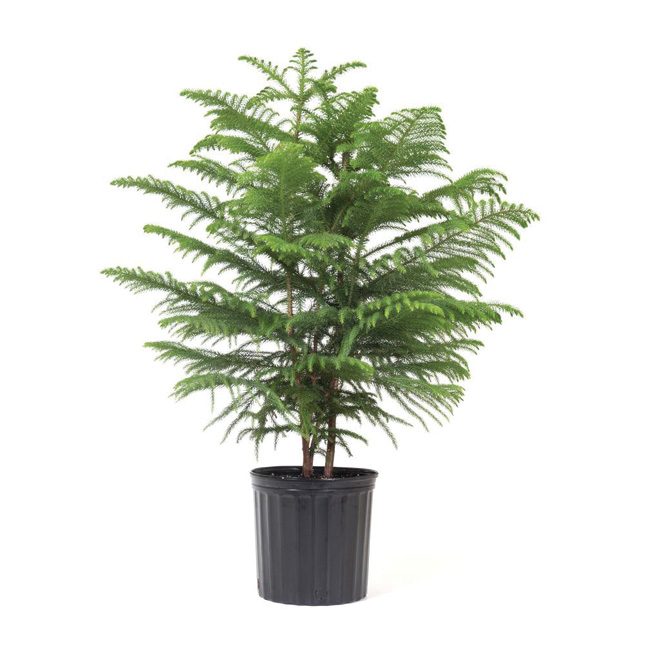 These indoor conifers have the appearance of an exotic Christmas tree making them the perfect fir alternative. They love bright light and grow about 2ft every year.
Weeping Fig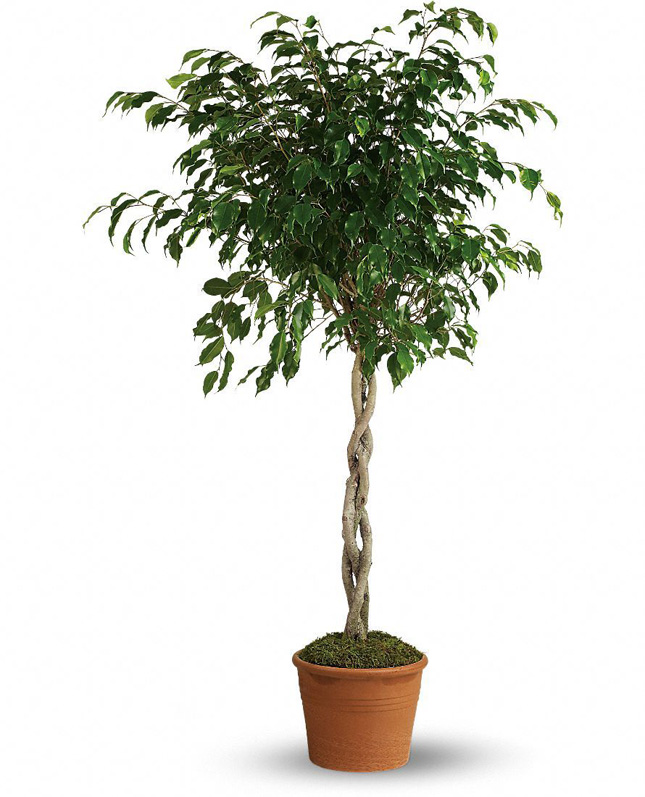 Beloved for their rich green colour and easy-to-care-for nature. Plant in well-drained soil and place in a room with a south-facing window to prevent leaf drop.
Cowboy Cactus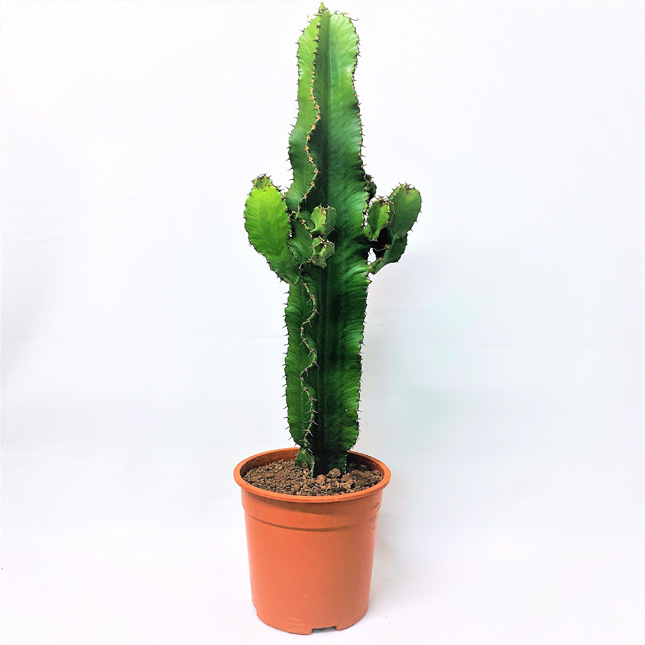 This succulent is perfect for adding a desert vibe to your celebrations; its candelabra arms are just crying out to be dressed up in lights. It's a fast grower and loves direct sunlight.
IN THE KNOW 
While an artificial Christmas tree can't be recycled, that doesn't mean it has to go to landfill. Fearghal McAdam, director at Neptune, Belfast (Neptune.com) shares his top environmentally-friendly tips for disposing of your fake fir.
Donate it: Check with family or friends to see if they are interested in taking it off your hands. Look out too for schools or local community projects that might be collecting unwanted Christmas trees. If your tree is still in a sellable condition you could donate it to a local charity shop.
Sell it: If your tree no longer suits your needs or space you could always sell it. Try Gumtree or Facebook Marketplace. You'll have more luck if you list it in November or early December.
Mend it: Looking a bit shabby? Have a go at reviving it. A hairdryer on low is great for removing any dust on the branches; take apart the different sections so you can give the tree a thorough clean. Bulk up thin trees with lots of baubles pushed right back into the branches; also lights, beads and decorations hide a multitude of sins. Sometimes all a tired tree needs is new decorations and a different stand for a totally new look. Packing and storing your tree correctly is also key to its longevity. Branches should be folded gently back into the centre and the tree stored in a dry place such as an attic rather than the garage.
Re-use it: Pinterest is full of crafty ideas for repurposing artificial trees. You could refashion the branches into wreaths or centrepieces or wire them together to make garlands. If the top section still looks good it could make for a mini tree styled up in a decorative container.