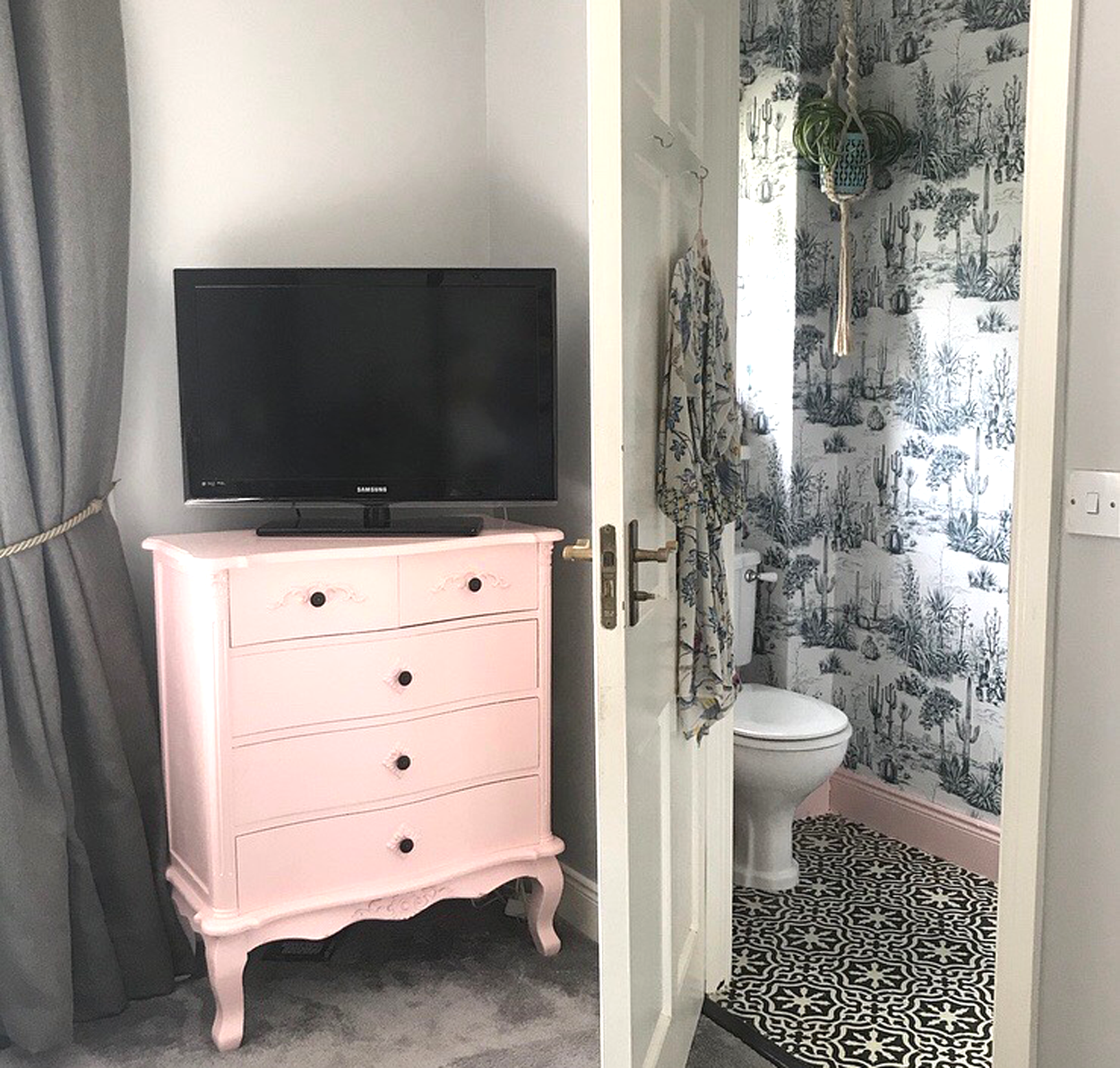 We recently started a new series around real people's budgets for their real home renovations, because we know inspiration in the form of real home tours is great, but it's not much use if you can't afford to implement the ideas you pick up.
It can be hard to know before a project what it should cost, where you should spend and save, and what to expect, so real renovation budgets can be helpful. First up was Deirdre's €4000 kitchen makeover, and today we've got Joanne's ensuite renovation.
BUDGET: €300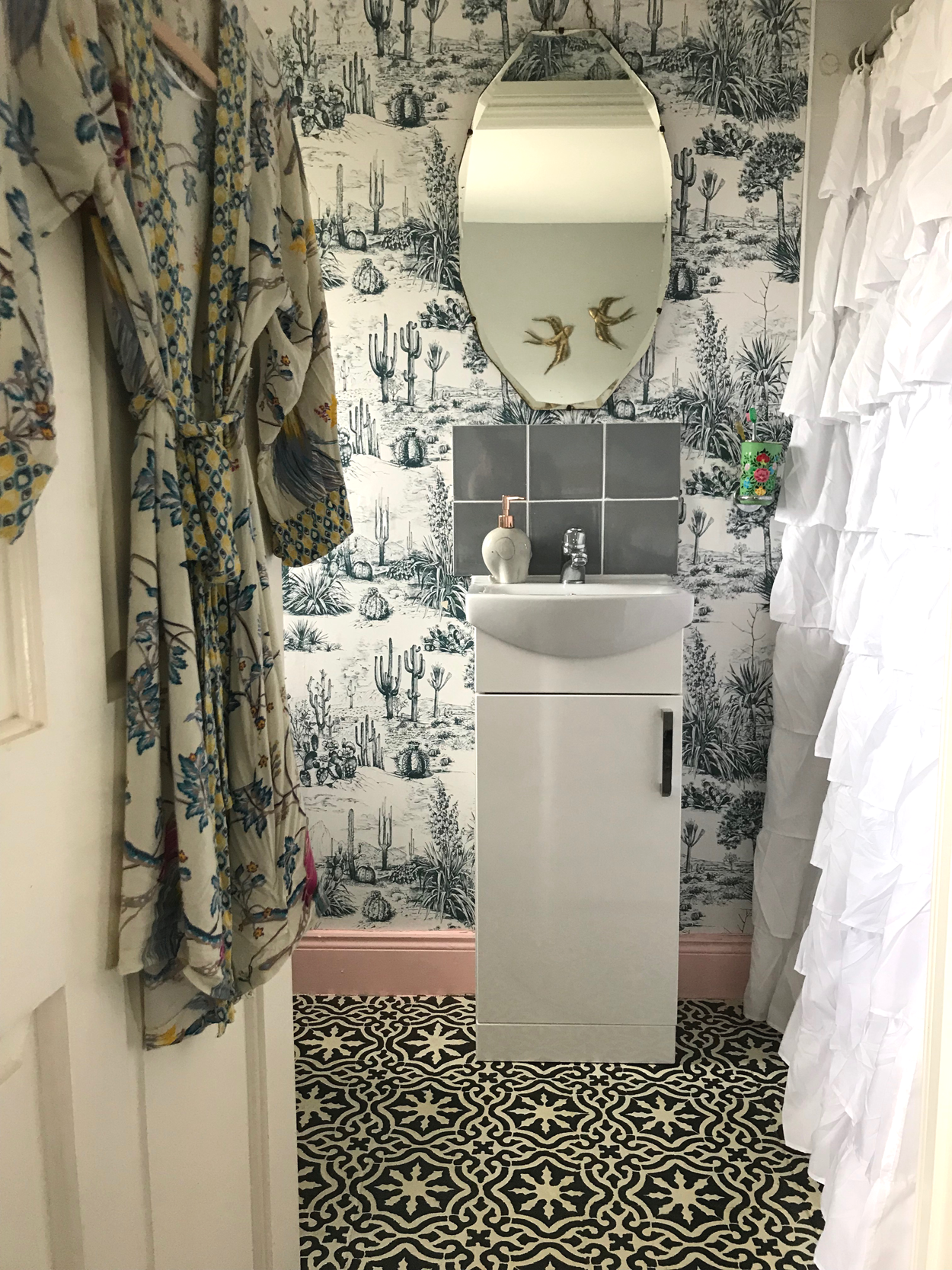 Why did you decide to renovate your ensuite?
My ensuite was awful. Magnolia tiles and pale blue walls. I am getting my main bathroom renovated in a couple of months. Unfortunately my budget didn't stretch enough to get my ensuite done too, so I decided to do it myself.
What was your budget? Did you stick to it?
My budget was small from start - it was €300, and I did stick to it.
What did you spend the most on?
I spent the most on the sink! I had not intended on replacing the sink. But I had a little accident when I was wallpapering and the sink fell off the wall so I had to replace it.

Was there anywhere you saved?
I saved on my floor tiles. I painted and stenciled them. I couldn't afford new tiles and a tiler, so I painted them. They look amazing, even if I do say so myself. The wallpaper from B&Q was only €14 a roll, too! Bargain!
What surprised you the most?
The cost I wasn't expecting was the sink! But I shopped around and managed the get this sink with a vanity for €145, which was good value.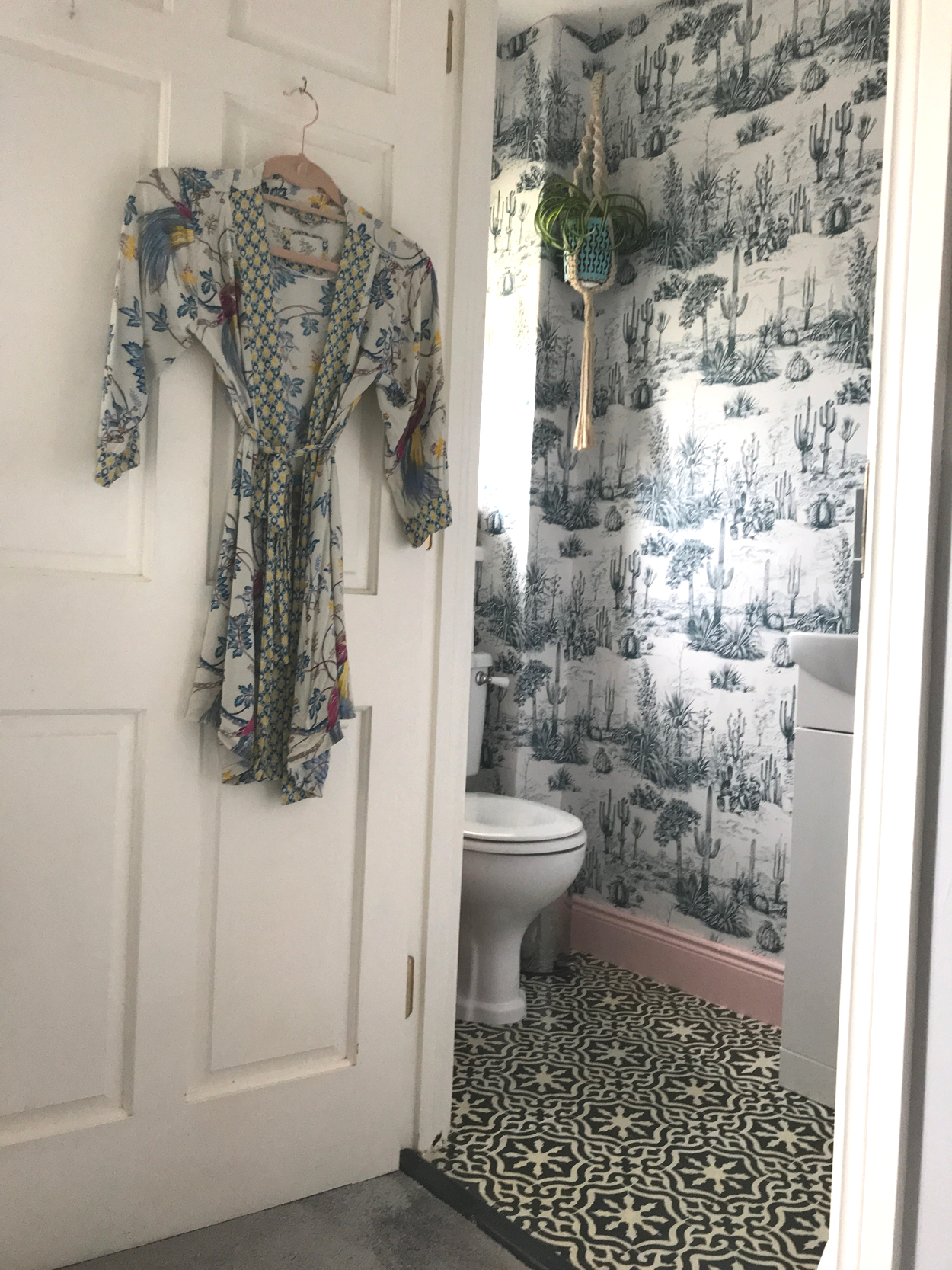 Is there anything you would change if you had a limitless budget?
If I had a limitless budget I would probably replace the shower and tiles. Otherwise, I love it just the way it is.