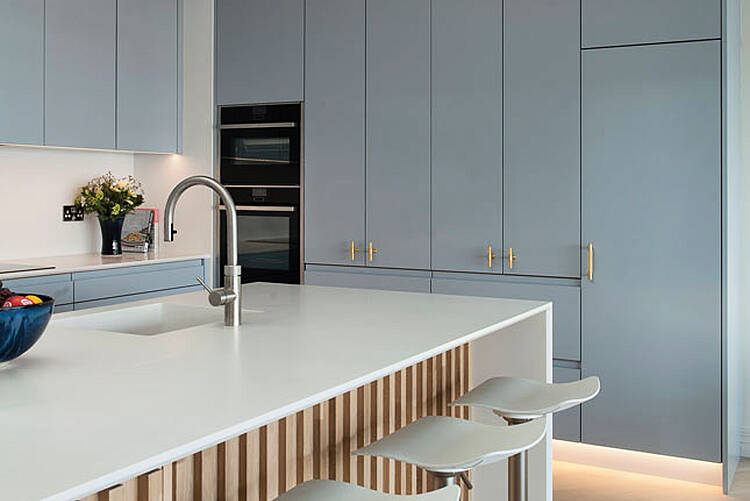 Is your kitchen in need of a makeover? Learn how to make the best use of your kitchen with these handy and helpful tricks. From clever kitchen storage to beautiful bespoke pieces, you'll find all the inspiration you need to create your dream kitchen.
 1. Open door policy 
If the carcass is in good nick, you can add instant oomph to a tired kitchen with a door makeover. Superfront.com is one such place to source standard-sized doors and drawer-fronts in a range of great colours. Fun designs make it all a bit of fun and if you spend a bit more on your worktops and handles – the things that draw the eye – you can have a boxfresh kitchen for a fraction of a new install.
2. Mix up materials
A classic kitchen doesn't have to be understated. In-frame is back (did it ever leave?) and combines wonderfully well with marble, Prussian blue paintwork, brass, rustic brick and chevron porcelain wood-effect floor tiles. Keep your finishes super-crisp for the ultimate result.
3 texture tricks - Easy ways to create cool contrasts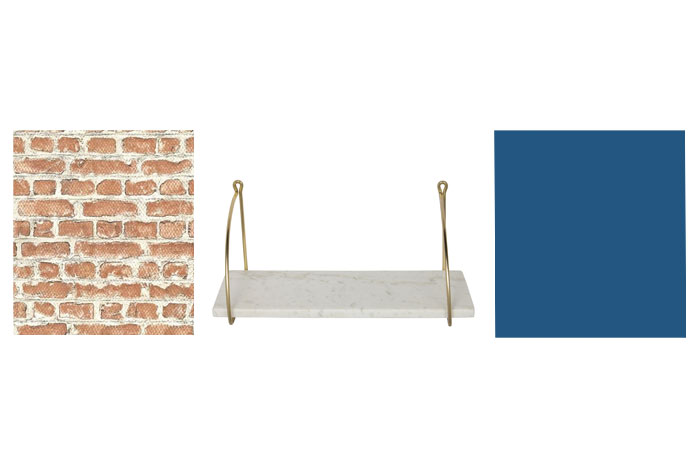 Albany Brooklyn Brick wallpaper, €13 per roll, Wallpaperdirect.com
Small White Marble Shelf with Gold Brackets, €49, Audenza.com
Mazarine Intelligent Gloss, €35.50 for 1L, Littlegreene.ie
3. Bring the bright
It's tempting to err on neutral in a high-investment space like a kitchen, but interiors blogger Sarah Akwisombe has benefited from braving bold. Her Ceasarstone-topped units are a mix of candy pink and cobalt, paired with a striped floor and terrazzo backsplash. Durable finishes, thoughtful design and quality pieces mean this kitchen will stand the test of time.
Stone cold - 3 totally terrazzo pieces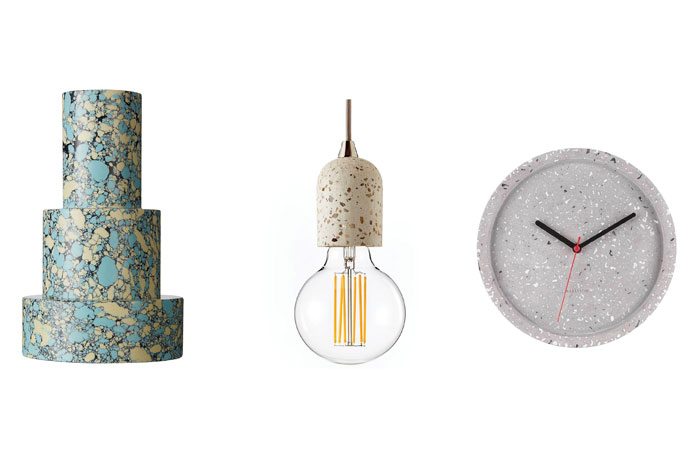 Tom Dixon Swirl Stepped Candleholder, €155, Brownthomas.com
Lucy Terrazzo Concrete Suspension Ceiling Light, €39.99, Littlewoodsireland.ie
Karlsson Grey Terrazzo Wall Clock, €79, Urbanoutfitters.com
 4. Lighting strike
Broken- and open-plan designs form so many of our kitchen schemes that it's hard to find ways to zone these large, multi-functional spaces. Adding definition with lighting is an instant visual clue and also helps you to define areas for task lighting too. Look at placing a feature light in the living area and place pendants, wall and under-counter lights in the kitchen area, all of which can be used as necessary.
Glass class- Hang tough with one of these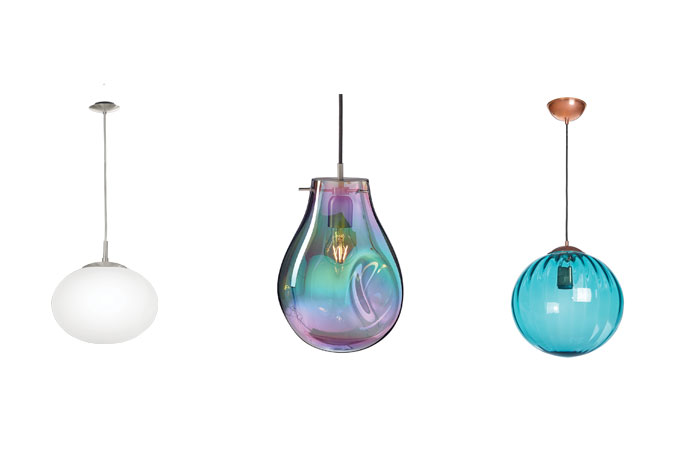 Milk glass pendant, €91, Brightlights.ie
Bomma Soap Pendant Light, €430, Eameslighting.com
MArt Immobilien Design Arran light, €319.90, Hickenlighting.com
5. Hide and seek
In this calming scheme, there are lots of hidden tricks – integrated appliances, drawers at floor level instead of cupboards – far easier to get things in and out of – and on the timber-clad island, there's hidden storage too. It's a great trick to try as islands often contain a void of wasted space. Use it to store infrequently used small appliances, your cookbook collection or cups and glasses.
On the pull - You'll want to get a handle on these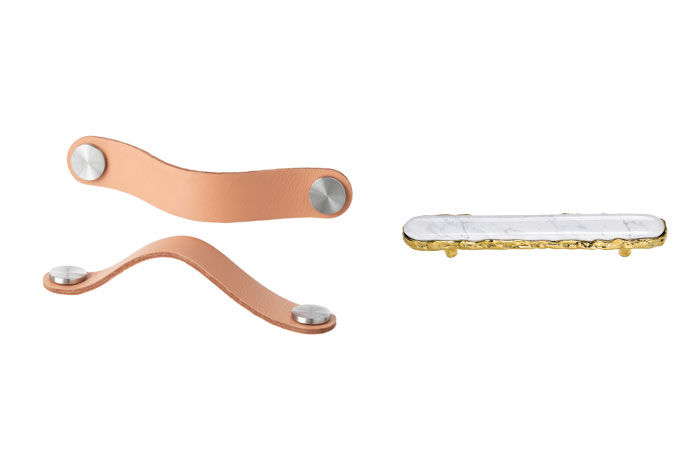 Tiffany Marble Cabinet Handle, €674 each, Covethouse.eu
Östernäs Leather handle, €14 for 2, Ikea.ie
If you liked this you might also like: Budget kitchen remodel: 11 ways to cut costs on your kitchen renovation