The IKEA KALLAX bookcase has become something of a classic. Not far behind its pal the IKEA Billy bookcase but a bit more versatile, the IKEA KALLAX unit can be used in all sorts of ways, all around the house.
The design is simple - it's a unit made of equally-sized stacked squares and if you spend more than 10 minutes looking at homes on Pinterest, you're sure to spot one in many of the pictures. And it's not surprising when you consider the four cube unit starts from €45.
Here are nine of our favourite ways people have used their IKEA KALLAX bookcases in their homes!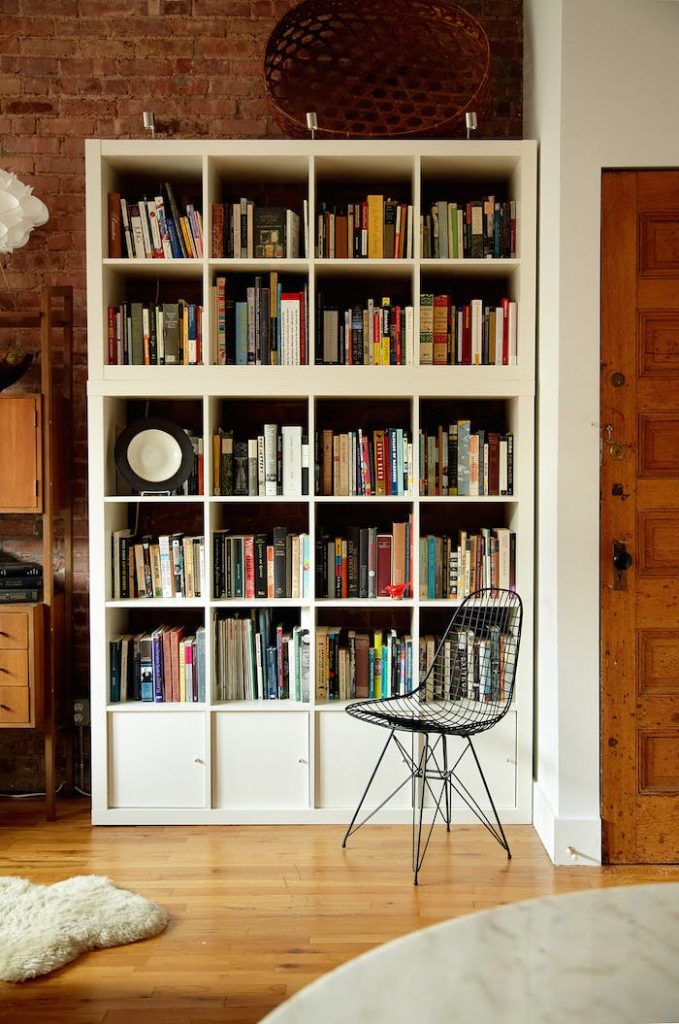 Image: Shay Platz
An 8-cube IKEA Kallax stacked on top of a 16-cube unit makes for an impressive bookcase set-up if you've got high enough ceilings to fit them in.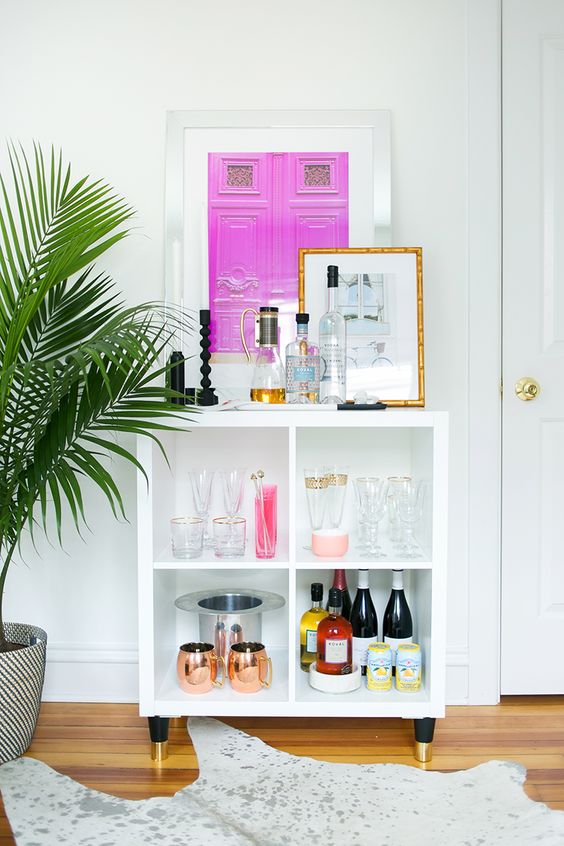 Image: The Everygirl
Who needs a bar cart when a KALLAX bookcase can be repurposed as super stylish at home bar? A set of legs and some super cute accessories totally change the look of the unit here.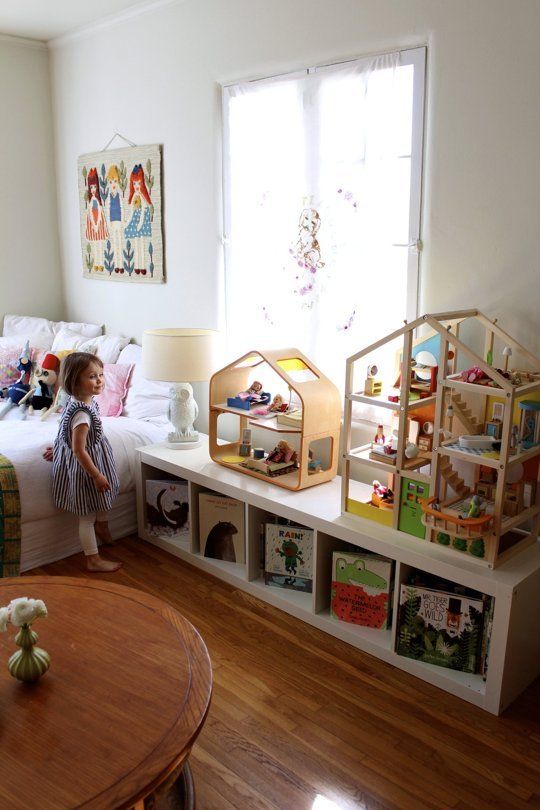 Image: Andie Powers
This low bench-style KALLAX unit makes for the perfect height bedside stand and a perfect way to store toys in an easily-accessible way for kids.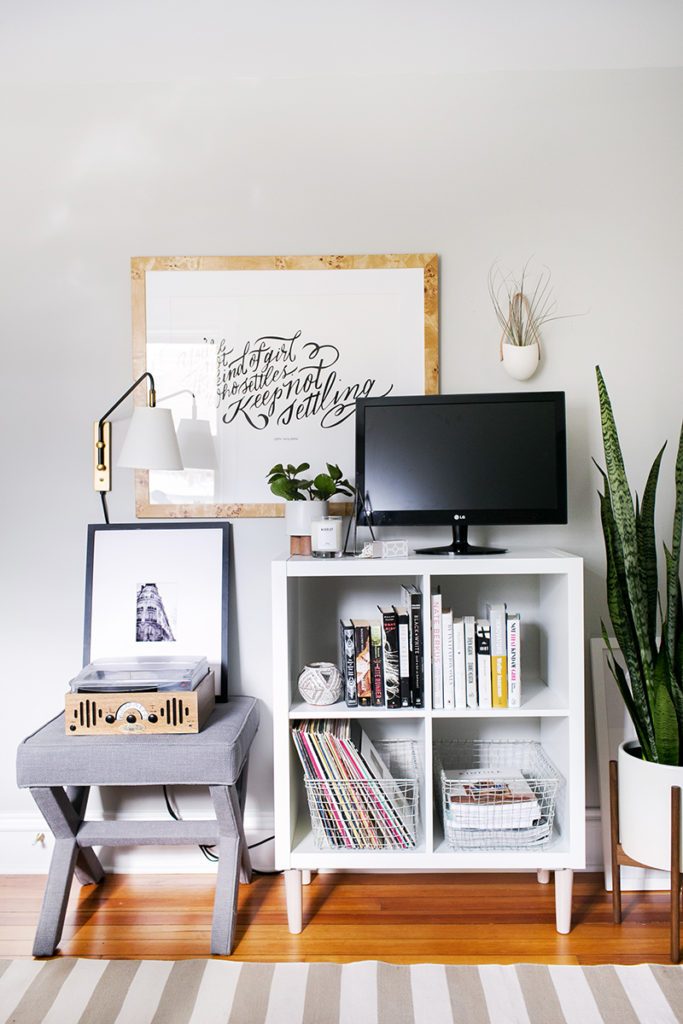 Image: The Everygirl
Again, a set of legs change how this KALLAX looks. As a media unit, it's perfect for a small space, as a fairly sturdy, compact piece with plenty of storage.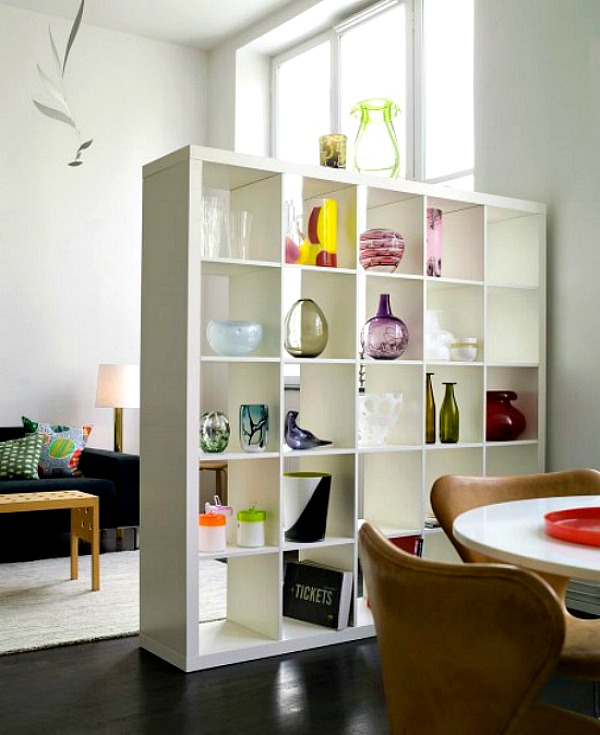 Image: Emdep
Perfect in an open plan apartment or house if you're looking for a stylish way to divide up your space. The added bonus is, of course, the huge amount of storage you get as a result, as well!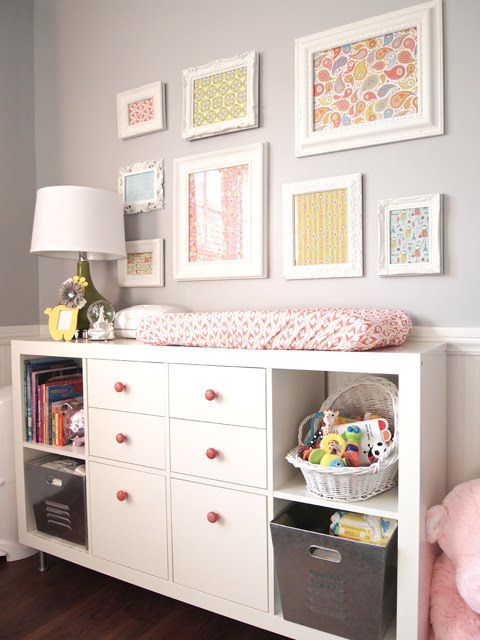 Image: Spearmint Baby
How cute is this KALLAX unit used as a baby changing table? The drawers and presses added in the middle gives room to store nappies and other changing accessories out of sight, but the addition of the pink knobs brightens the unit. The space to display toys and books also helps.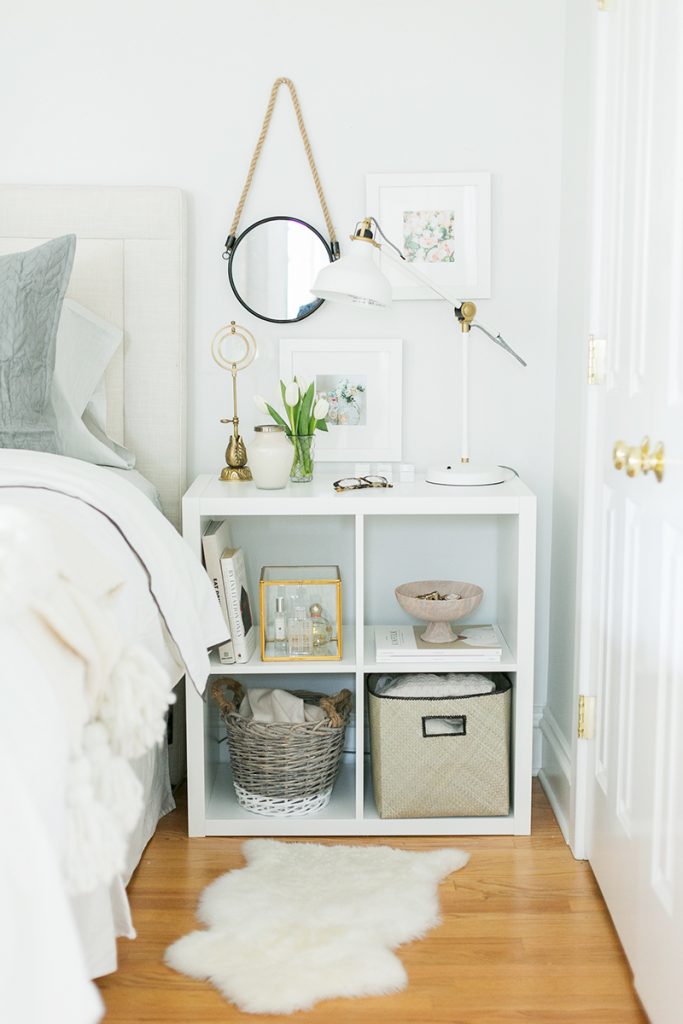 Image: The Everygirl
A perfect nightstand with room for a reading light, alarm clock and other accessories on top. The bottom cubes holding storage bins in this is clever, meaning you can store clothes, accessories or even spare bed linen out of sight, but with a more relaxed look than that of a chest of drawers or similar.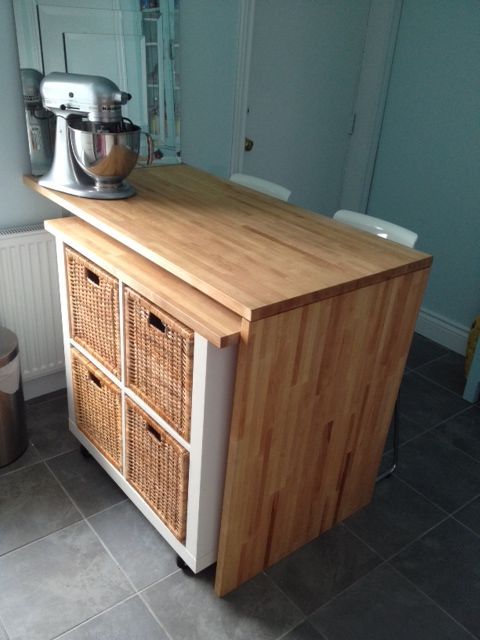 Image: IKEA Hackers
With its top taken off and replaced with a surface to match the island, and rolling casters attached to the bottom, this KALLAX unit has transformed into rolling kitchen storage and an easy island extension.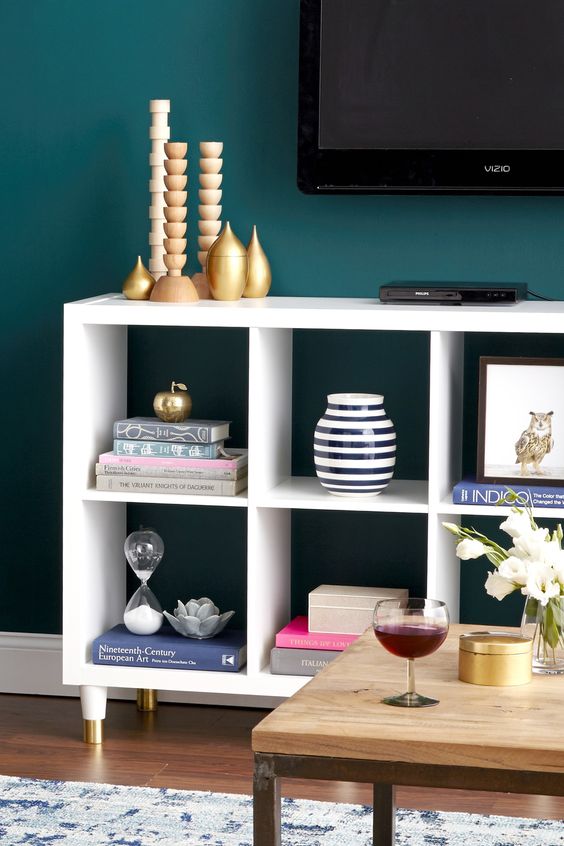 Image: Shay Platz
KALLAX unit aside for a second here, how gorgeous are these colours? The teal walls paired with the white unit, gold tipped legs, and dark floors? We're in love! The KALLAX unit here makes a perfect sideboard/TV stand, and it looks way more expensive than its €65 price tag.