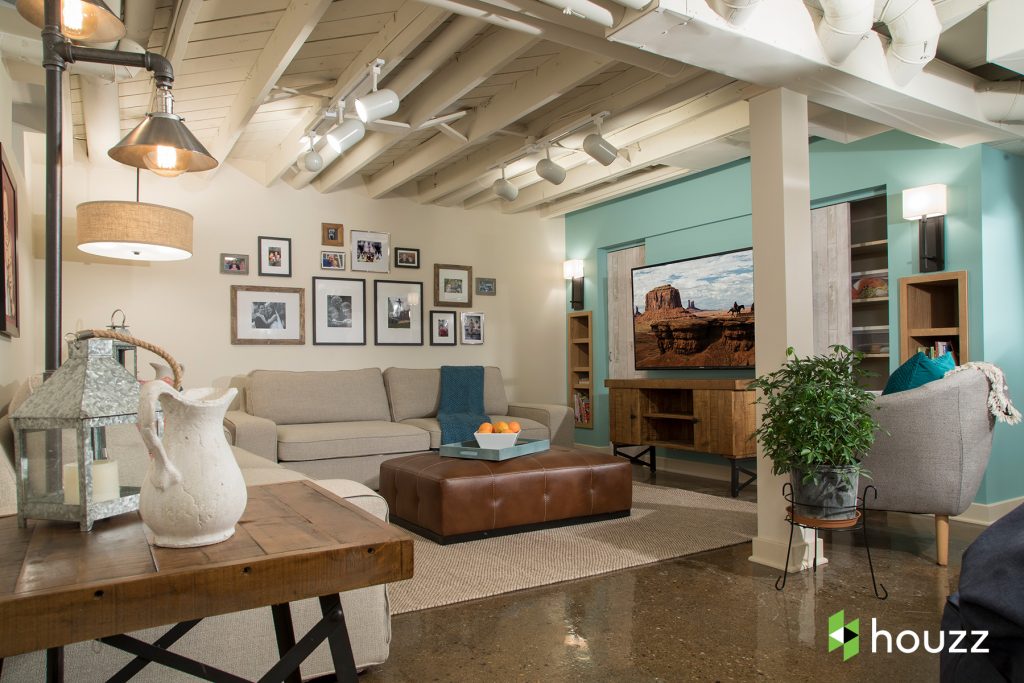 What's better than a home makeover before and after? Only one involving Kristen Bell surprising her sister and her family with a newly madeover basement in their Detroit home.
Her sister Sara lives with her husband and their four kids in the home they moved into 12 years ago. The three bedroom, one bathroom house suited the couple when they first moved in, but it's just a little cramped now they have four kids in the mix.
Their 95 square meter basement wasn't being used to its full potential, with half the space left as an unfinished laundry and storage area. As part of the MyHouzz series, Kristen Bell along with Melissa Kennedy of Meadowlark Design+Build totally changed the layout of the basement, rejigging it to include a living area, game area, another bathroom and a bedroom for Lucy, Bell's 11-year-old niece.
The previous layout was inefficient and not very inviting. "Sara hasn't had the time to reimagine it for the kids," says Bell. "I wanted to figure out a way to maximise the house and make the basement a place everyone would gravitate towards."
Kennedy and the construction team gutted the basement, removing walls to create a more open layout. The style Kennedy and Bell decided on is what Kennedy calls "simplified traditional." "Warm colours, warm textures, nothing too cool, comfortable furniture, nothing too froufrou or overly ornate," she says.
They made the space more welcoming by leaving the demoed ceiling open, giving an extra eight inches of space, and by knocking through the previously walled under-the-stairs space, creating a nook for lounging with built in storage. In Lucy's room, the team added an egress window that brings in light, to stop the room feeling quite so much like she's 'stuck' in a basement.
See some of the before and after photos of the space below!
Before: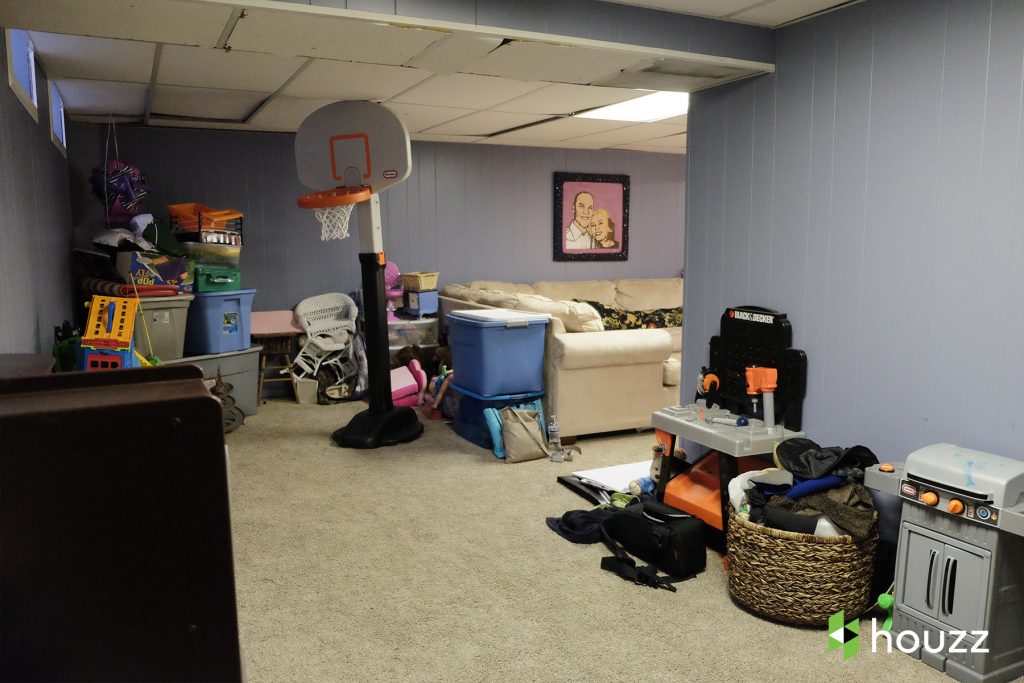 After: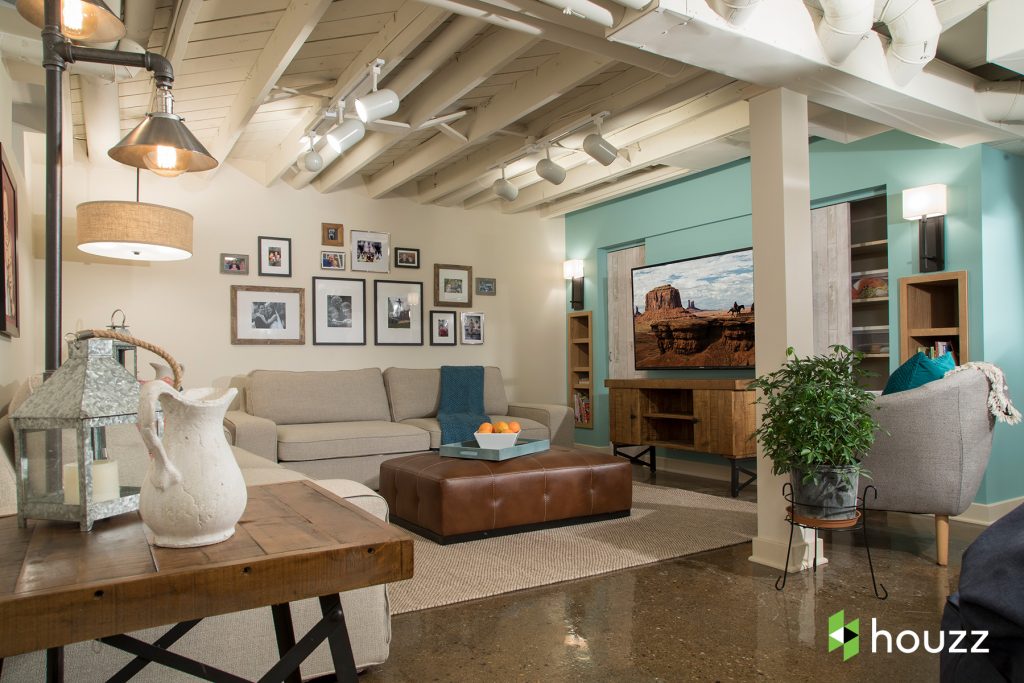 Before:
After:
Before:
After: