Located in the heart of Beechmount Home Park in Navan, it's worth a trip out to visit Grain and Groove if you're building, buying or renovating. Not only do they stock quality timber flooring, they have wall-panelling as well, making them a fab partner for March's #myhouseandhome challenge. They have given us a €500 voucher to give away to one lucky follower!
Known for their flooring, they do engineered, semi-solid, solid and parquet flooring, and their fitting service will have you sorted in no time. They stock top brands like Boen, Design Parquet France and Caislean Oak, and many of their brands can be used with underfloor heating too, if that's a concern for you.
When it comes to wall panelling, they stock in-house ranges, as well as manufacturing wall panelling on a made-to-measure basis to fit any size or shape room. It comes primed and first-coated before fitting, and then the final coat is applied on site after completion to create a flawless finish.
The team at the showroom are trained and ready to offer you expert advice and take you through your options, and aim to give you excellent service from first enquiry to final fitting.
Grain and Groove are our partner for #myhouseandhome for March on Instagram, and to be in with a chance of winning the voucher, you'll need to play along with our photo challenge that runs all month long. If you've posted along before, here are this month's prompts!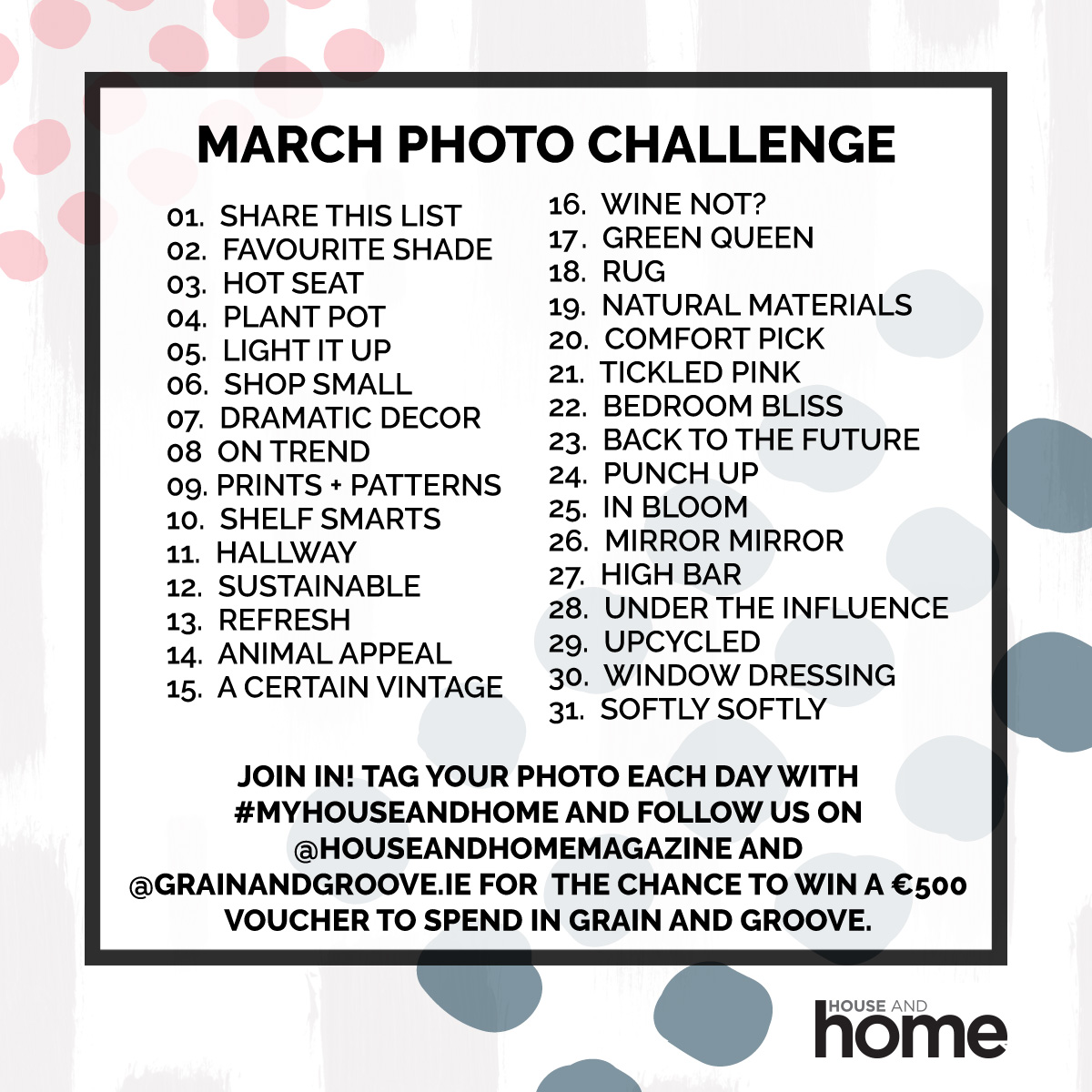 If you haven't played along before, #myhouseandhome is a monthly photo challenge that runs through Instagram, starting March 1st. You follow our Instagram and Grain and Groove's Instagram, and then post along with the above list of prompts every day, hashtagging each post #myhouseandhome so we can see them, and at the end of the month, we choose a winner who participates in the challenge best! Easy!
See you throughout the month on Instagram!
See Grain and Groove's House and Home Recommended Partner listing for more information.