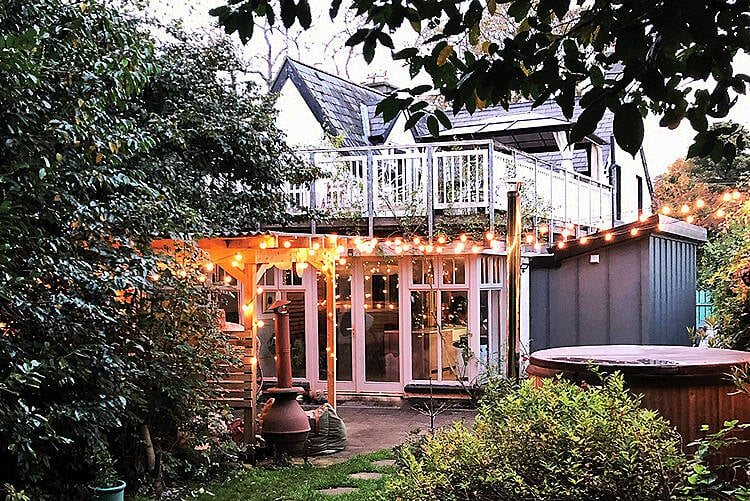 Inspired by her travels, Hungarian born, County Down based Eniko Kirkwood has created a pretty sheltered courtyard that can be enjoyed all year round whatever the weather.
Words: Róisín Carabine
Looking for garden inspiration? There are a handful of Irish Instagram accounts you need to follow now to get your garden game on. This is the third in a short series of different outdoor styles we've pulled together to get ideas for your own garden brewing. If you haven't read about Sarah Twigg Doyle's indoor-outdoor space or Emma Edmonds' cottage garden, make sure you catch up. In part three, however, learn how to recreate the boho courtyard garden of Eniko Kirkwood.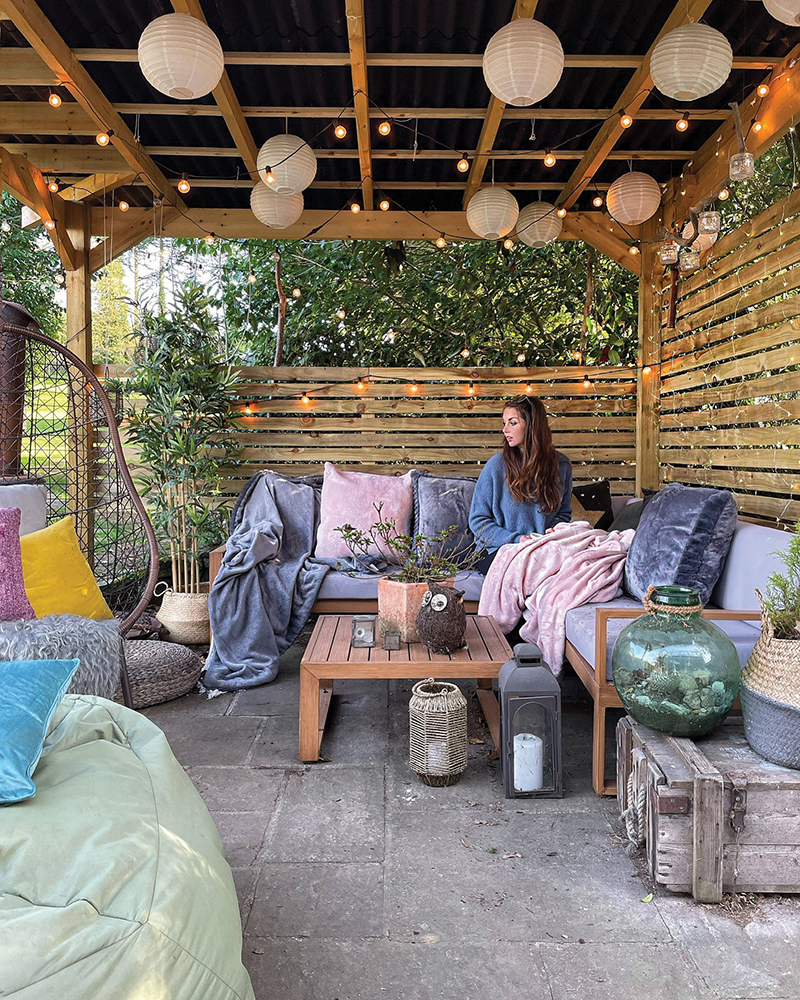 The design:
Channelling laid-back boho vibes with a Far Eastern aesthetic, Eniko's chic courtyard is big on holiday feels. Twinkling string lights and hanging paper lanterns set the scene, while a comfy, upholstered sofa, rugs, cushions, throws and chiminea up the comfort factor. "I wanted to create a social, serene space with lots of mood lighting (inspired by our travels to Bali), so it would feel like you're on holiday all year long," says Eniko.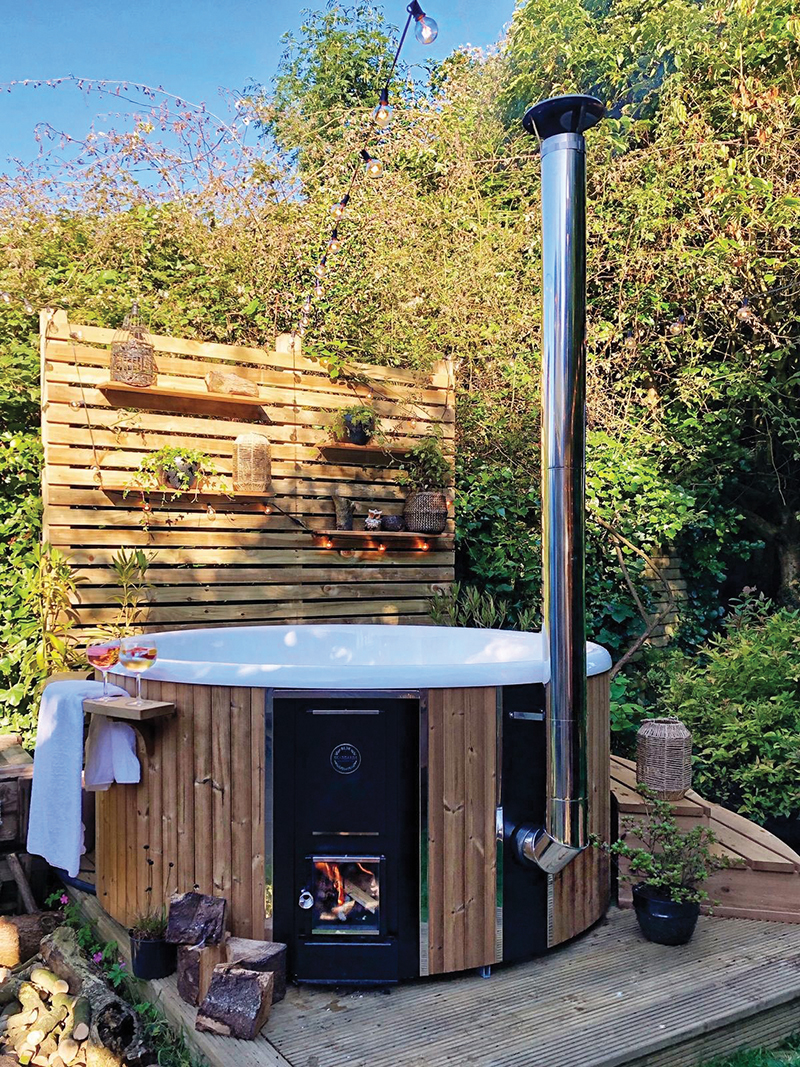 Make it work:
"Before the revamp there wasn't much in the courtyard apart from paving stones. It really was a blank canvas," she says. The gazebo has transformed it into a space for entertaining and relaxing, while also enhancing the connection between house and garden. The addition of a wood-fired hot tub creates the perfect retreat. "The rest of the garden is quite low maintenance and feels a bit like you're in a forest, which I like as I don't have the time to look after it. Also, we have three dogs who love to dig everything up so having minimal flowers is a must."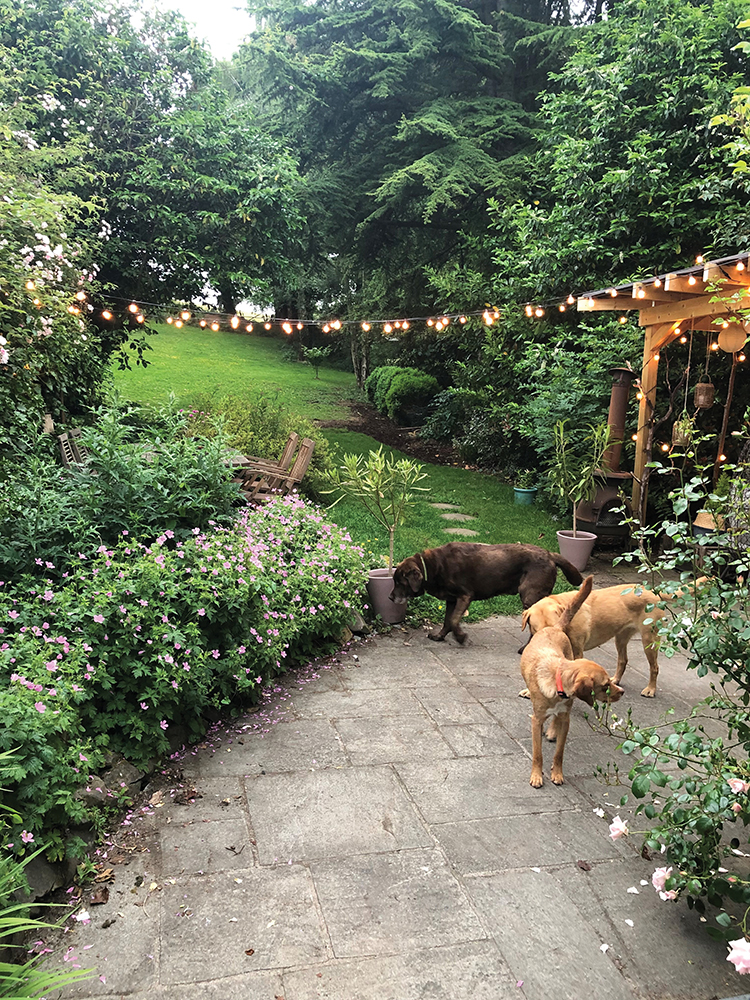 Ideas to steal:
Lights add instant atmosphere and are perfect for setting a scene. Opt for designs that look just as good when switched off as they do when they are on. A mix of styles will create a layered effect.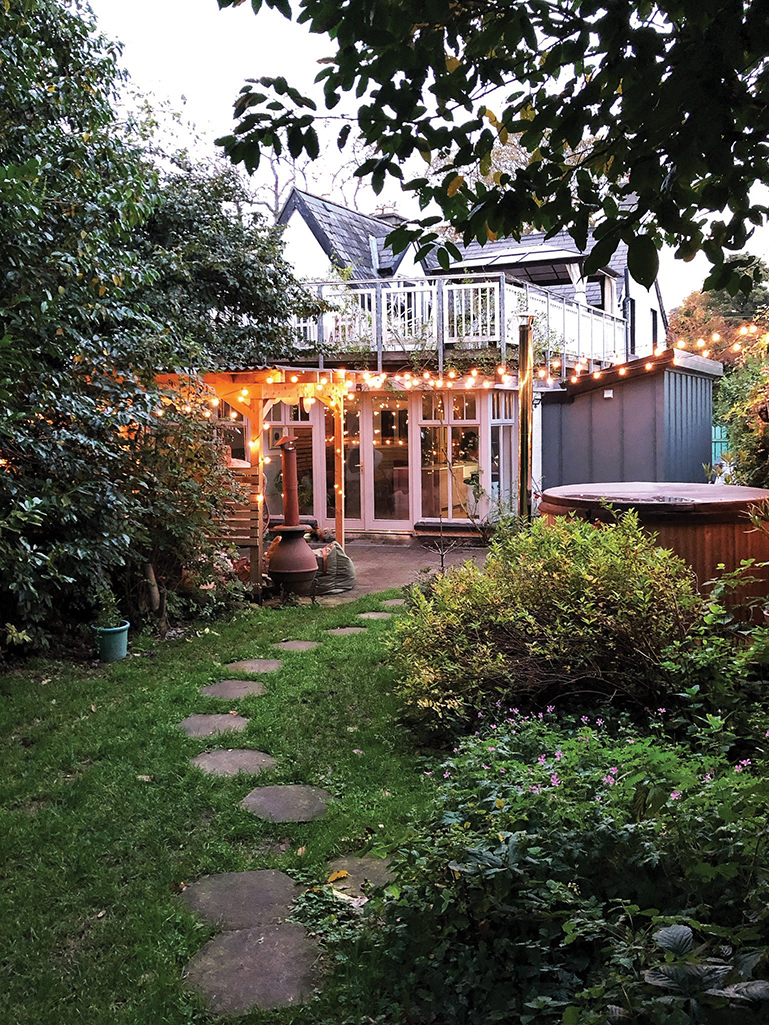 Good to know:
"Do your research and don't be afraid to do the work yourself; it can save you a lot of money," says Eniko. "We were initially quoted €1,200 by a joiner to design the gazebo but we couldn't justify paying that much so we decided to build one ourselves. It cost a fraction of the price and it looks great."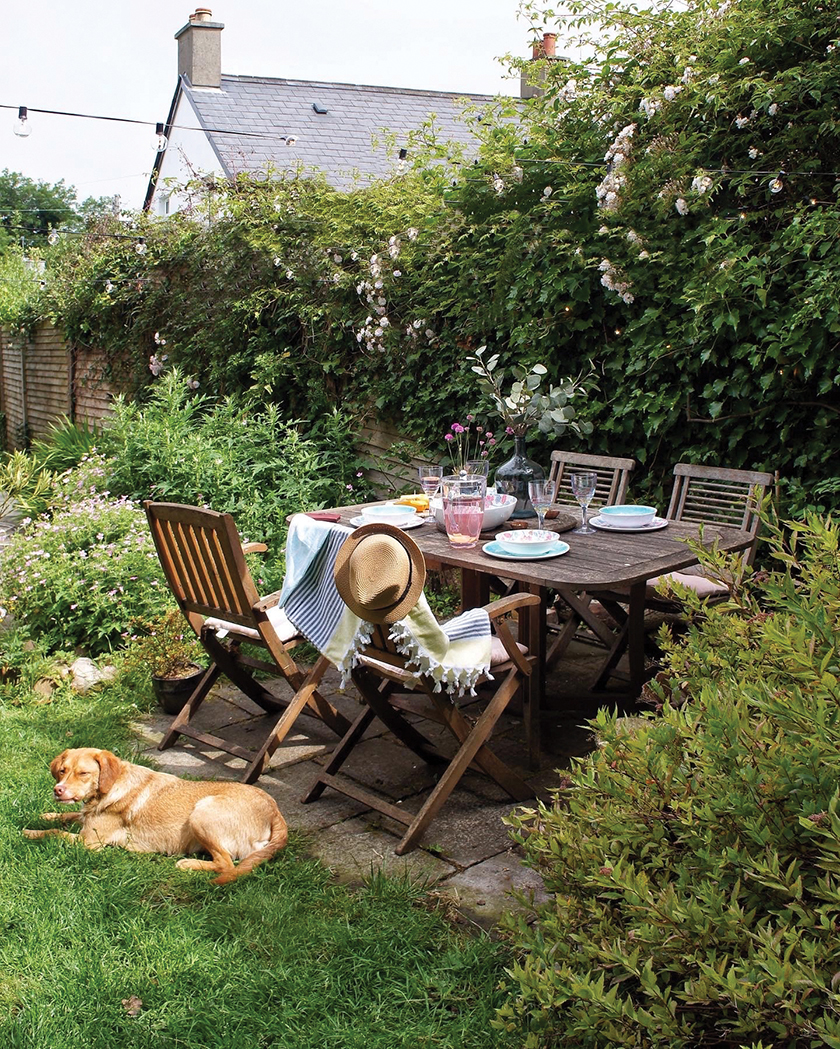 To see more of Eniko's interiors ideas, follow her on Instagram @mydarkhome_
Catch up on part one and part two of our series on garden inspiration for more ideas to steal for your own outdoor space.