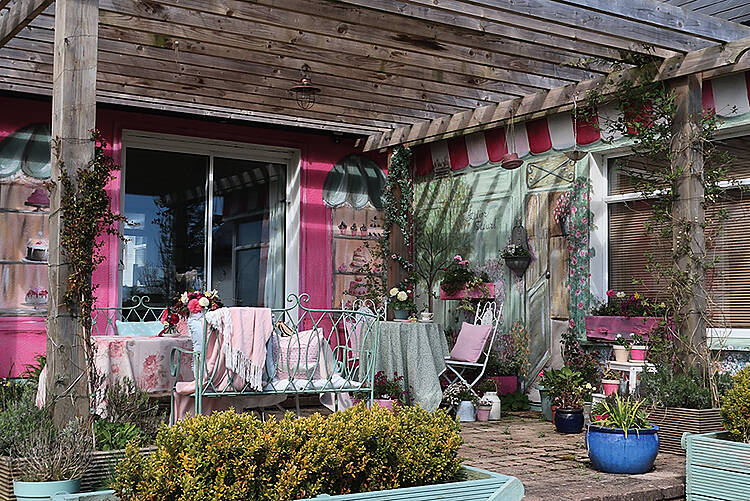 Combining whimsical flourishes with a painterly French twist. Méabh Cooney's ever-evolving rural Wexford plot is big on personality and sustainability, bursting with colour and interest.
Words: Róisín Carabine
Looking for garden inspiration? There are a handful of Irish Instagram accounts you need to follow now to get your garden game on. This is the fourth in a short series of different outdoor styles we've pulled together to get ideas for your own garden brewing. If you missed the last part, you can find out all about the boho courtyard garden of Eniko Kirkwood here. Here, we focus on Méabh Cooney's painterly retreat.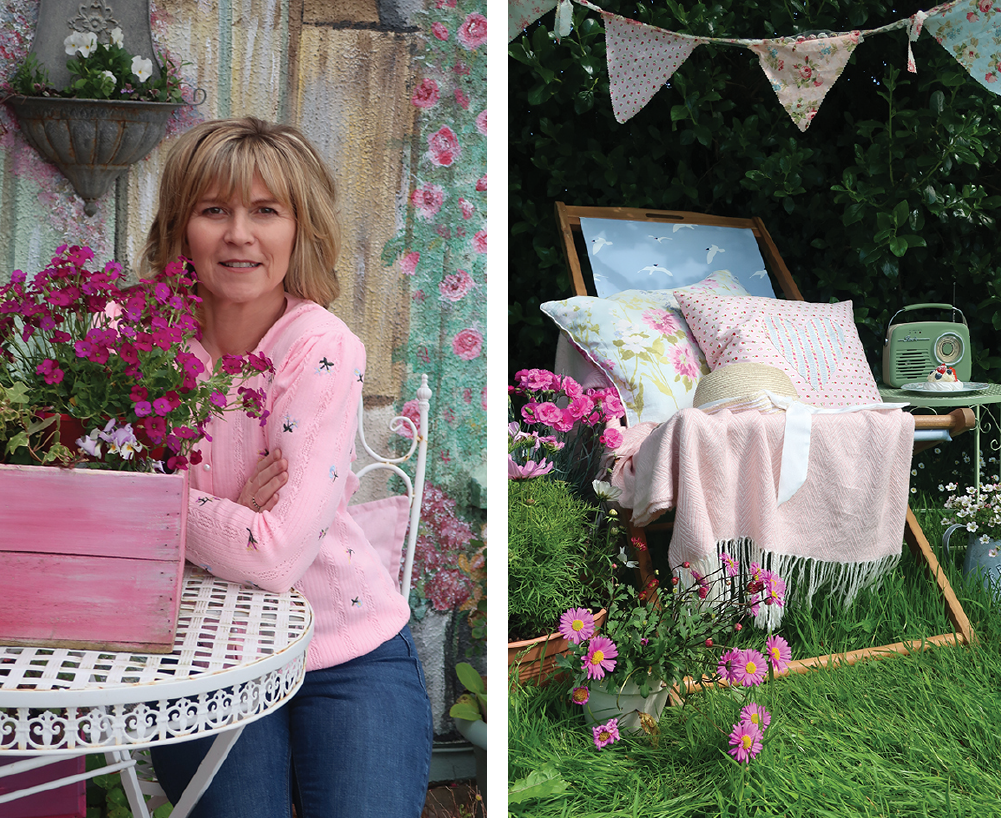 The design:
Set on three quarters of an acre, Méabh's garden, which she shares with her husband John and their five children, puts nature first. "It's not in anyway perfect or manicured," she says. Designed as a series of outdoor 'rooms' that you 'stumble upon' there's lots to surprise and delight here be it 'an upcycled bicycle leaning against a tree or a bench in a shady spot'.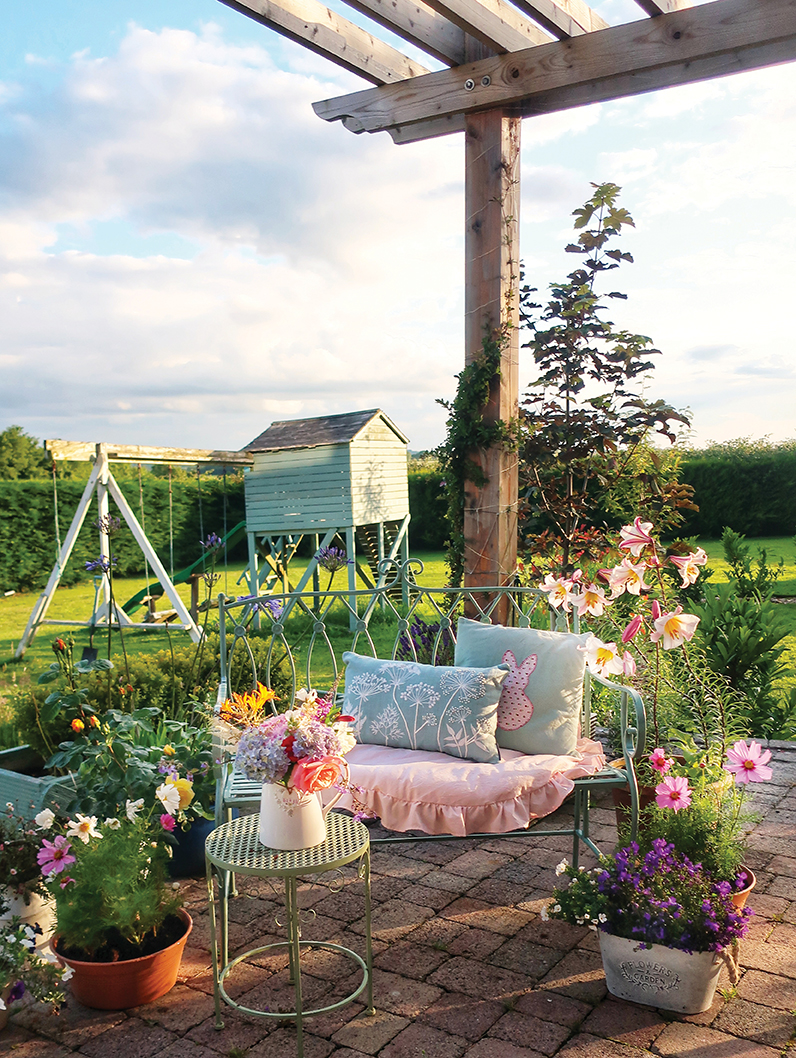 Make it work:
A pretty patio inspired by summer holidays in France replete with detailed handpainted murals of a patisserie and florist's shop with trompe l'oeil candy stripe awning forms the heart of the design. "Using online images as inspiration and some Ronseal paint I loosely sketched a design, then layered in the details," says Méabh, who's added potted plants and wall hung planters and climbers for a 3D feel. A pergola and wrought iron bistro furniture complete the look. Méabh has plans to add to the space with a rescued sash window, with mirrors instead of glazing. "I'm also hoping to develop a cottage garden and rewild an area using local wildflowers."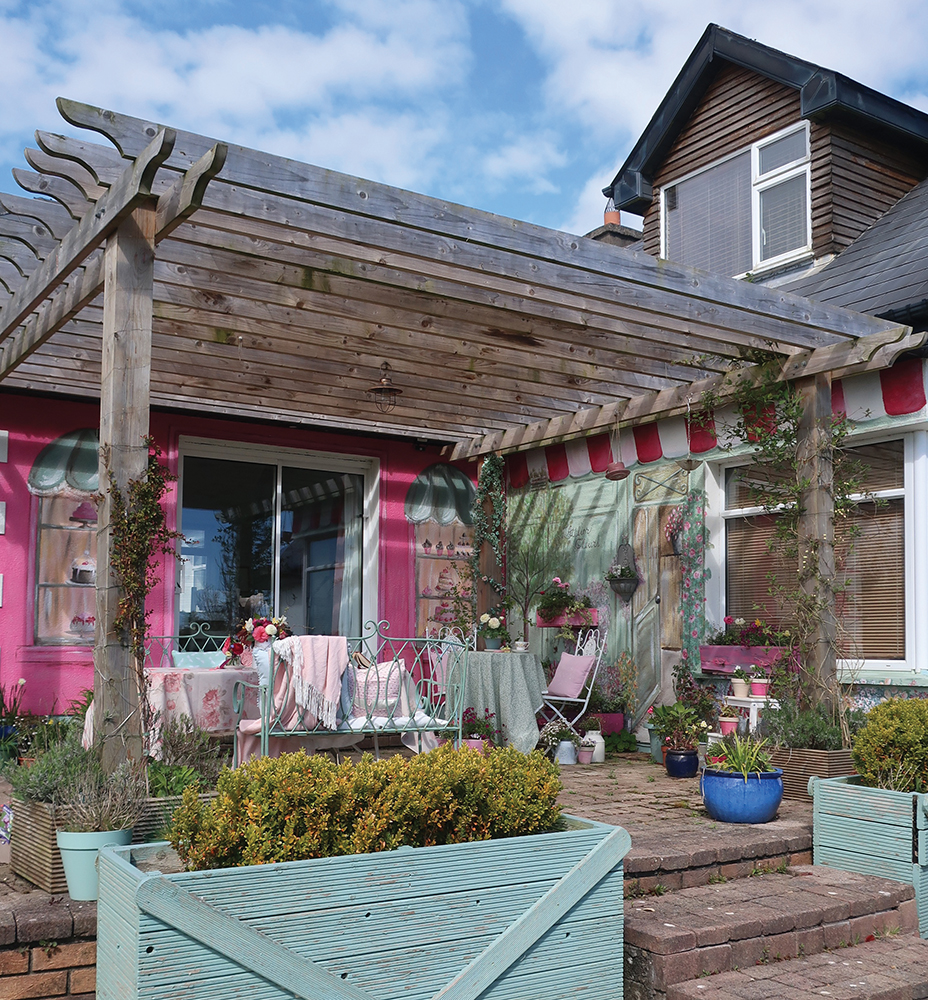 Ideas to steal:
"Painted murals provide a great backdrop for gatherings – and can easily be changed if doesn't work out," says Méabh. Check your walls are sound and make sure to prep thoroughly before painting. "I also love using unusual containers too for plants, particularly items which might be otherwise dumped. It feeds my love for sustainability and upcycling."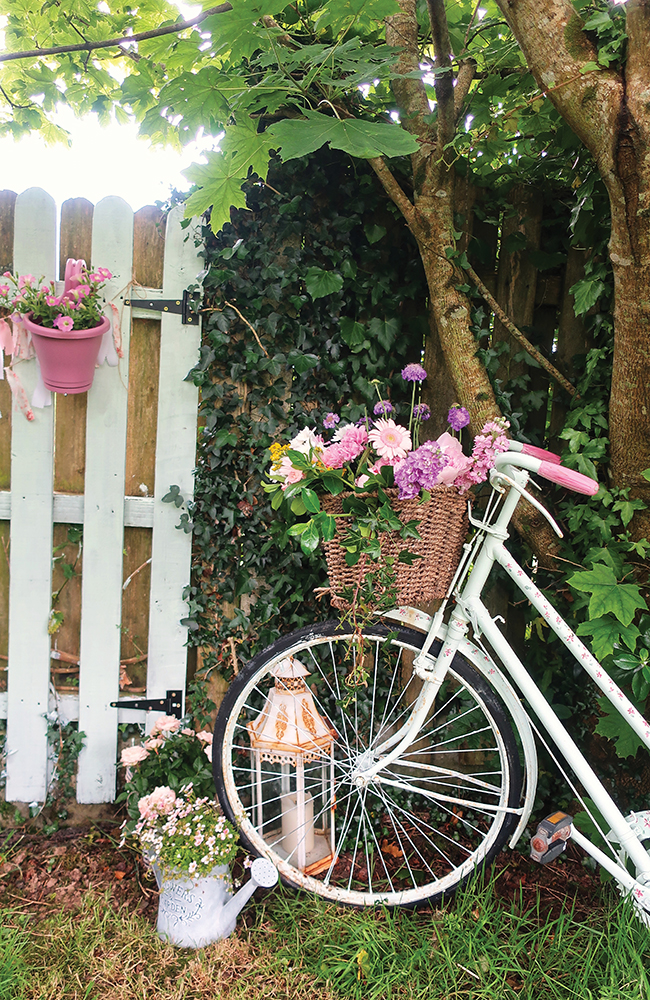 Good to know:
Creating zones or 'spaces' is a great way to break up a garden, big or small. To make it work try to create moments of surprise; repetition of materials, plants or colours will help enhance unity and flow.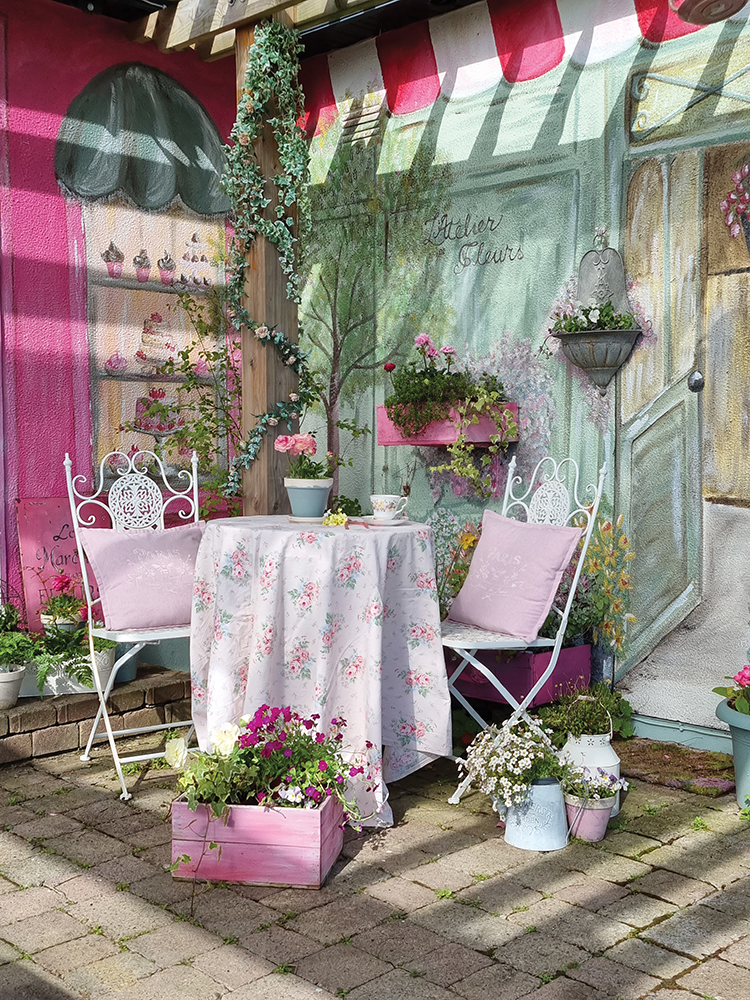 Love Méabh's garden and want to see even more of her interiors style? Follow her on Instagram @cooneynest
Go back to the beginning of our garden inspiration series with a look at a very different garden, Sarah Twigg Doyle's indoor-outdoor garden.