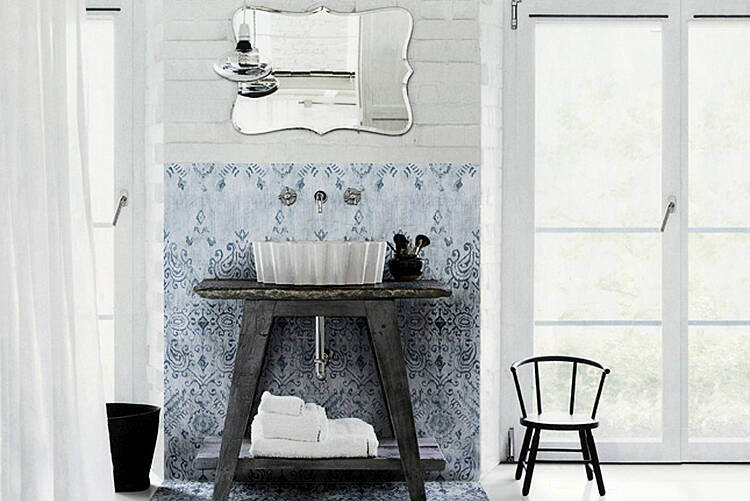 Ready to remodel your bathroom and looking for some clever makeover ideas? You've come to the right place.
Starting a renovation can be a difficult task, not to mention the stress of working out budgets and trying to figure out what styles and products you're going to invest in. When it comes to a bathroom makeover, you can never have enough inspiration and we've got plenty of bathroom ideas to help your design your dream space. From celestial curves to luxe radiators, your bathroom is about to get steamy.
TIME OF DEPARTURE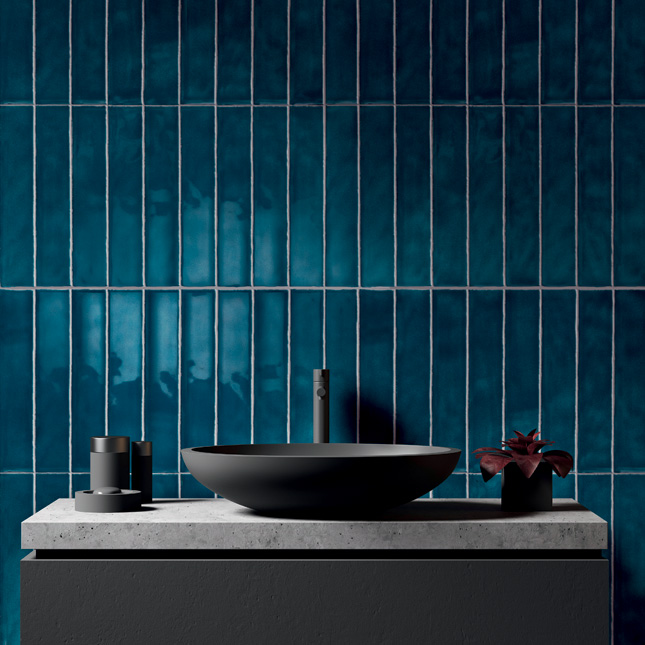 It's time for the subway tile to move on because slim is in. Slim tiles used vertically are just the ticket for smaller spaces as they give the illusion of height. Skip the safe shades and use as a contrast on a splash-back or in the shower enclosure. Go for grass green, bold Bordeaux or Terratinta's Vernici Posh Blue, €98.15 sq m, available at Tilestyle.ie.
HIGH TRAFFIC AREA
Who says the mirror needs to be over the sink? Or that there need only be one? Keep your cabinet and counter area separate to reduce early morning congestion and apply your lippie at your leisure.
BIG SINK ENERGY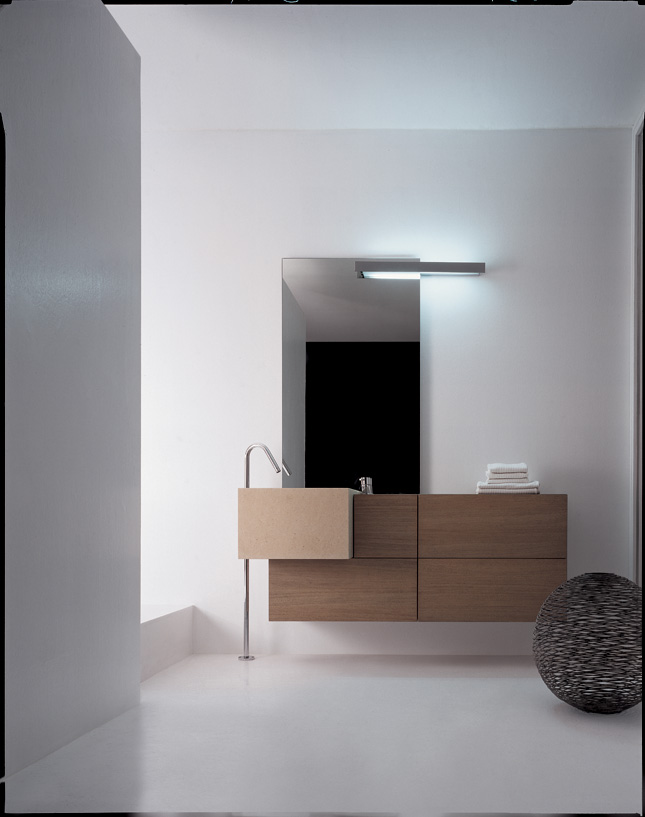 It's the sheer insouciance of the side tap that appeals to us: It sees how you've done things for decades and is having none of your bland symmetry, thank you. Take this energy up a notch with a free-standing tap, because why should baths have all the fun? The Falper Bocche Di Erogazione floor-mounted spout, €1,046, is available at Bathhouse.ie's award-winning showing in Monkstown.
HOT STUFF
The Oni will challenge all your preconceived ideas about ugly radiators. Wafer thin with gentle curves and a neat little shelf, it is a beautiful blend of elegance and efficiency – it heats up super-fast thanks to its aluminium front plate – and is energy saving, too. It comes in a very helpful 50 colours and is priced €1,240 from Btw.ie.
UP, UP AND AWAY
Free-floating is the trend you didn't know you needed this season, with vanities and toilets set to hover mode. There are only advantages to this new movement: the larger floor area around the vanity gives the illusion of space, while a wall-mounted toilet is infinitely easier to clean. Strip lighting beneath the vanity could up the drama levels significantly and the Aeon Sherwood Oak vanity with basin, from €1,270, Barrettsofmaynooth.com, offers under lighting in cool or warm tones.
NEW HEIGHTS
Breaking: Crittall is cancelled, kids, instead it's all about the seamless shower now. It's a finish that screams money and custom design, when truly it's neither. Aspect chrome wetroom panels from Sonasbathrooms.com start at €299 and are made from toughened, easy-to-clean glass. Check your room height first to ensure these two-metre high panels will fit. Paired with the Vado Sensori SmartTouch Thermostatic 2 Outlet Shower Valve, €681, Earthridge.ie, you've got a super-smart showering solution. Designed to personalise your preen, the SmartTouch saves your temperature, flow and operating time so you can recreate the perfect shower every time.
PATTERN PLAY
Push beyond the statement wall and take a more considered approach to tile placement, such as a shower corner or as per this zoned panel from Regantiledesign.com. The Fusion tile, €257.07 sq m, with its batik-style print, features four designs and can be laid on floors and walls and comes in five colours.
SMOOTH MOVES
It may be just us, but the curved vanity units and cabinets coming through this season have a certain Space Odyssey quality, and we're here for it. Duravit Bathrooms's Happy D collection comes in a range of finishes and colours but we have a hankering for the soft natural tones of the Nordic white double vanity with Mediterranean oak console top, €6,760, Tubstiles.ie.
GLOW GET IT
If you think your bathroom lighting options are limited to watery wall scones or insipid ceiling globes, prepare to be illuminated (sorry, not sorry). The Summit hand-blown glass pendant, €134, Lightplan.ie, is suitable for bathrooms, adding the aesthetic interest this room needs. Fit soft bulbs for a mellow glow, perfect for bathing. Just add wine.
While you're here ... Budget breakdown: Sarah Drumm's €7,500 pink, family bathroom makeover