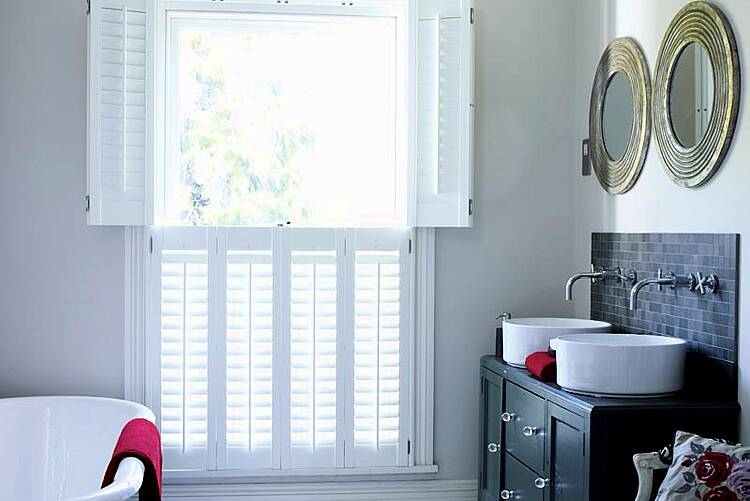 Elegant and classy, shutters can evoke all-American Ralph Lauren homes just as much as they can rustic Tuscan farmhouses. They're a great choice if you're bored of blinds and want to say curtains to, well, curtains. But why do we like 'em so much? Here are our top eight reasons for loving them in our interiors:
Shutters are great for bringing natural light into your home – or blocking it out!
They can help retain heat – a bonus for household bills
Shutters can help buffer exterior noise, ideal if your home is near a busy street
They act as an extra barrier to the outside world, for added privacy and security
Shutters are visually beautiful, so can help make a house more saleable
They're flexible, made to suit any window size or shape
Shutters can't crease or wrinkle - no more ironing duties or dry-cleaning bills
You can order them in any colour you like, plus many types can be painted
Pic: Henley tier-on-tier shutter in silk white, from €343 per square metre (for orders over 3 sq m), Hillarys.