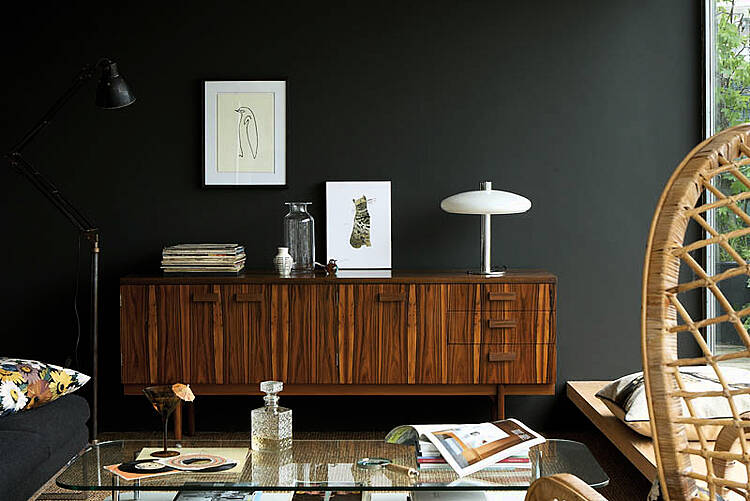 Is your paint personality the vamp? Dark, mysterious and sultry surrounds suit you best. You like to feel pampered by chocolates and velvets, soothed by warm violets and stirred by shady, night-time hues... but don't worry. This ain't boudoir chic. We're talking dramatic, matte finished paint shades and cocooning colours that are sensual, but not overtly sexy.
Above, a great backdrop for warm woods, this deep shade of gray is the perfect pop to set off any collection. Accented with warm tones and crisp design, Obsidian Green Absolute Emulsion walls with Knightsbridge Absolute Matt Emulsion, both €36.50 for 2.5 litres, Little Greene, www.littlegreene.com, is perfect.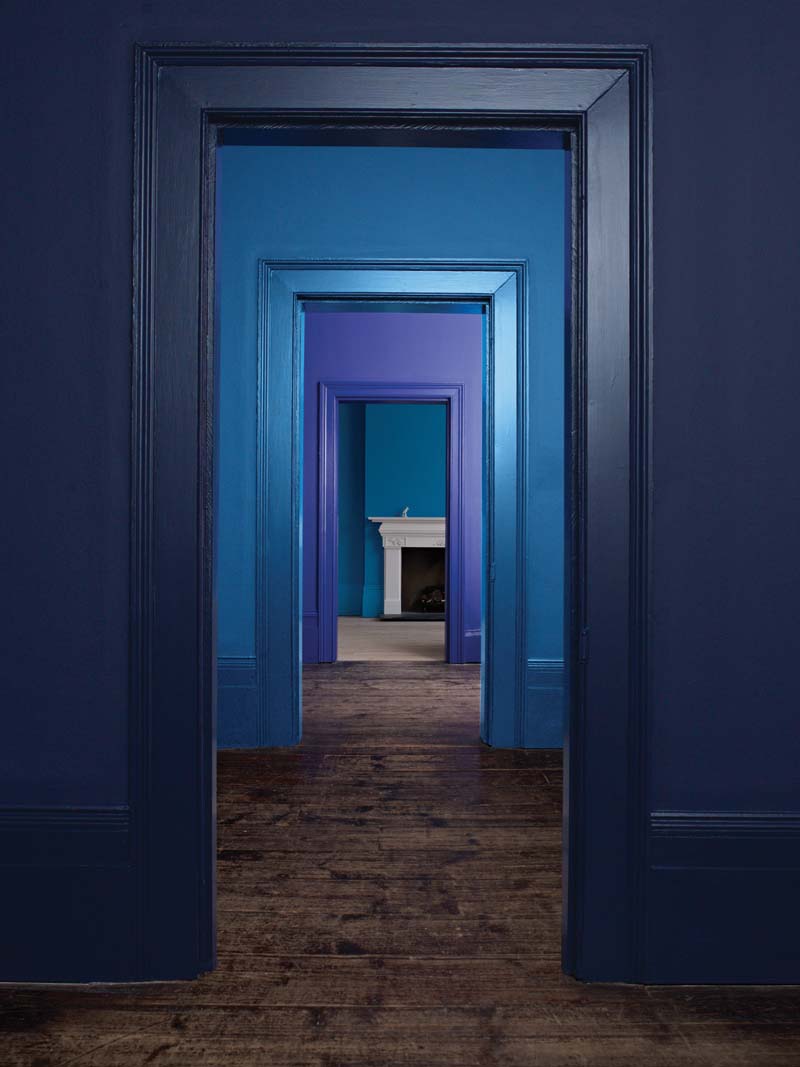 Gradation through a space is a hot new trend this year, inspired by fashion's love of ombre. Using a similar, deep colour palette like this flows from room to room, giving a clear outline between rooms, while still allowing them to match. We suggest 70 BB 07/103, 30 BB 23/291, 88 BB 11/331, and 21 BG 14/302 (foreground to background), all €53.99 for 5 litres, Dulux, www.dulux.ie.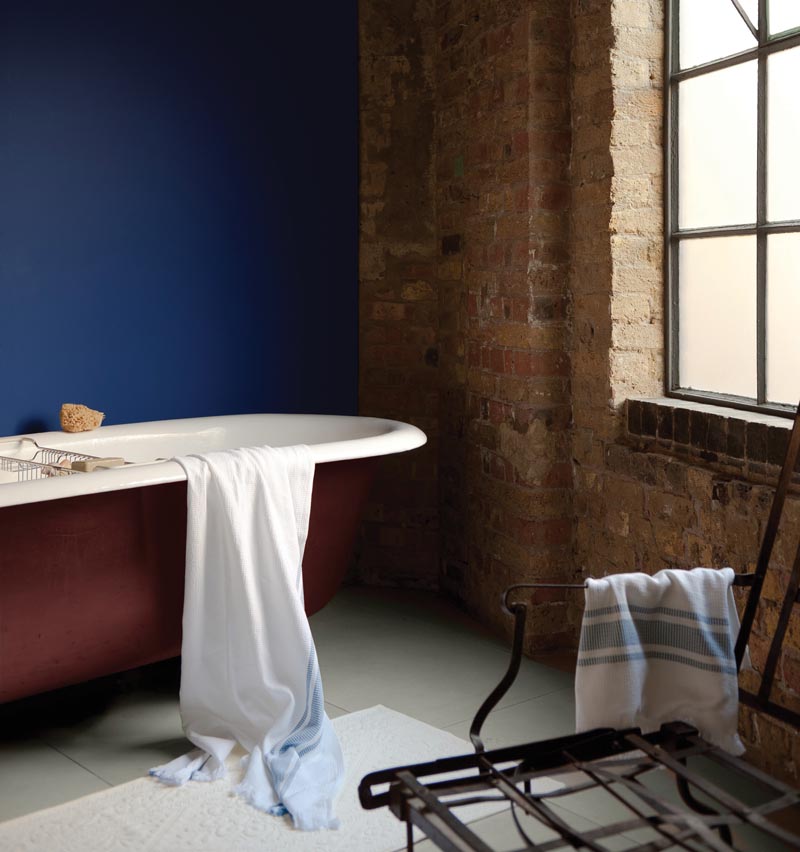 Hitting a focal wall with a strong dark colour in a bathroom adds volume of relaxation. Complimenting with a deep shade of red against the brick wall brings together a dark version of the holy primary trinity. Use 50 BB 08/171 wall with 90 RR 08/129 bath, both €53.99 for 5 litres, Dulux, www.dulux.ie.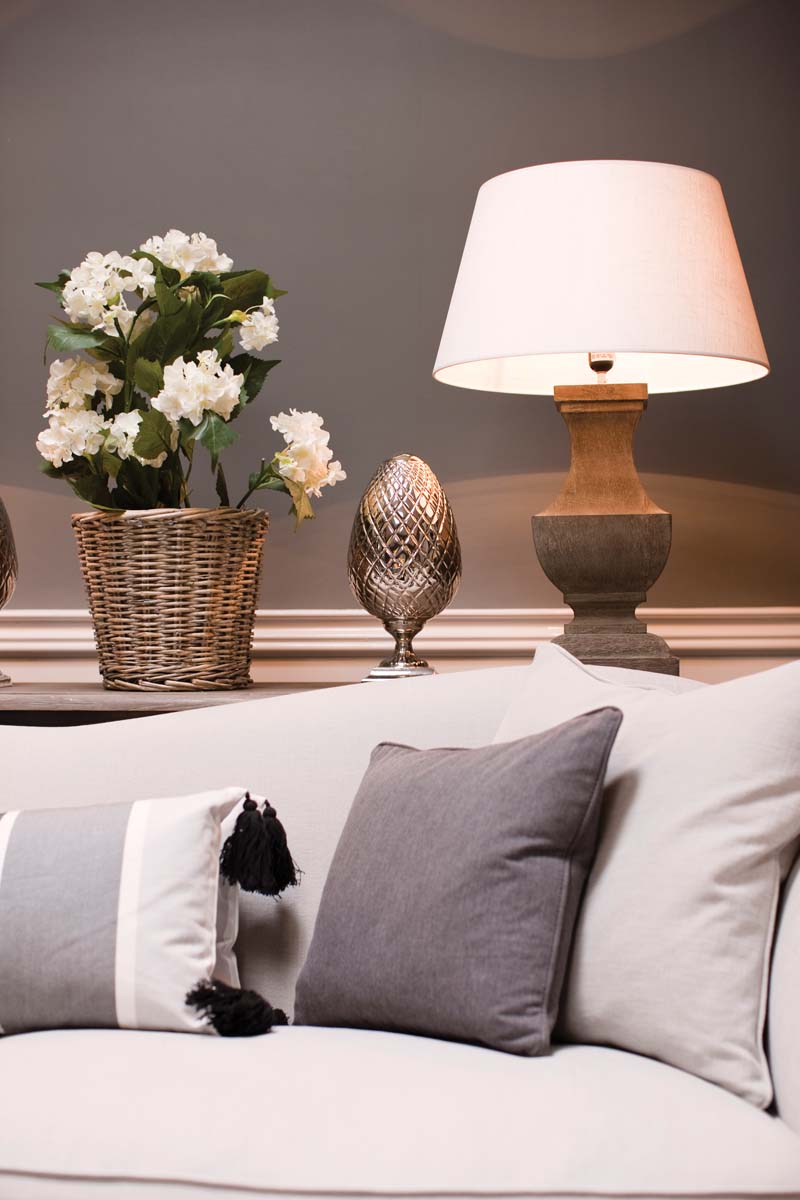 An alternative take on dark and sultry is incorporating it with a fresh hue. Nicely complimenting eachother, while placing emphasis on the strong dark shades, we like this Dapple Grey wall,. €42 for 2.5 litres from Helen Turkington Paints, www.helenturkington.ie.