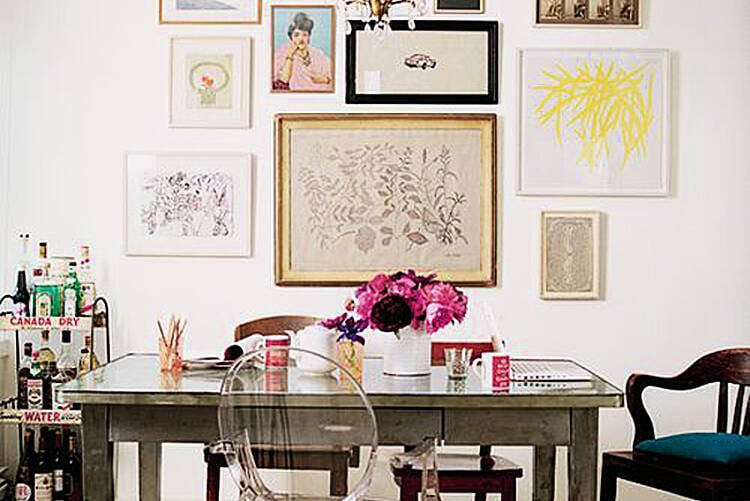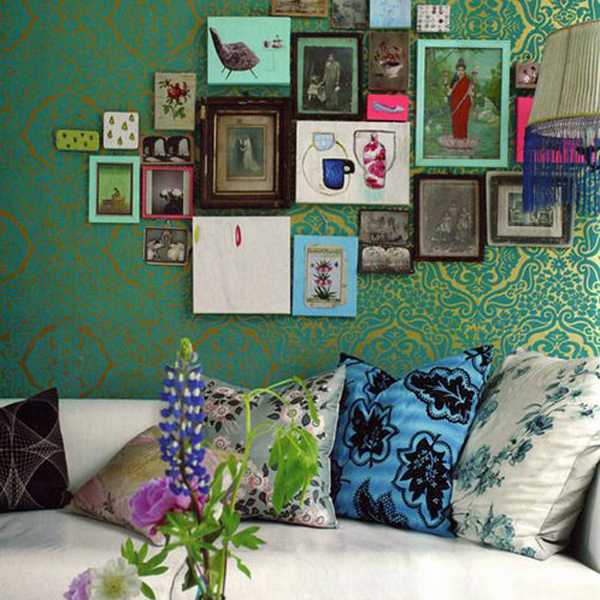 As we know the gallery wall has been around for quite a while now but we're still loving this trend. Perfectly aligned pictures in identical frames were and still are hugely popular in contemporary minimal spaces and create a sophisticated, gallery-like feel. They are a fantastic way of adding pops of colour to an otherwise white or stark space.
However, we're noticing that gallery walls are becoming less structured and more eclectic these days and we are loving it.
Above, haphazardly arranged pictures and various objets d'art add a truly personal touch and talking point in this vibrant living space.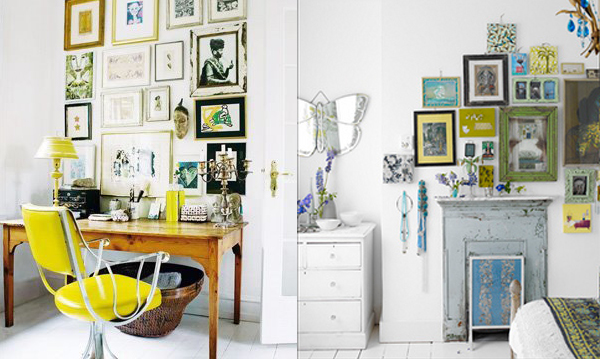 Mismatching frames are arranged on the wall above this work desk creating a striking and inspiring wall display. In this vintage style bedroom, the casually arranged pieces above the fireplace create a laid-back boho vibe. Jewellery in similar colours to the pictures have also been added to the gallery wall offering pretty yet practical wall art. That's what's so cool about this trend, you can mix in anything at all with your pictures and photos to make it truly personal and unique. After all, it's you who's looking at it all the time, it should reflect what you love.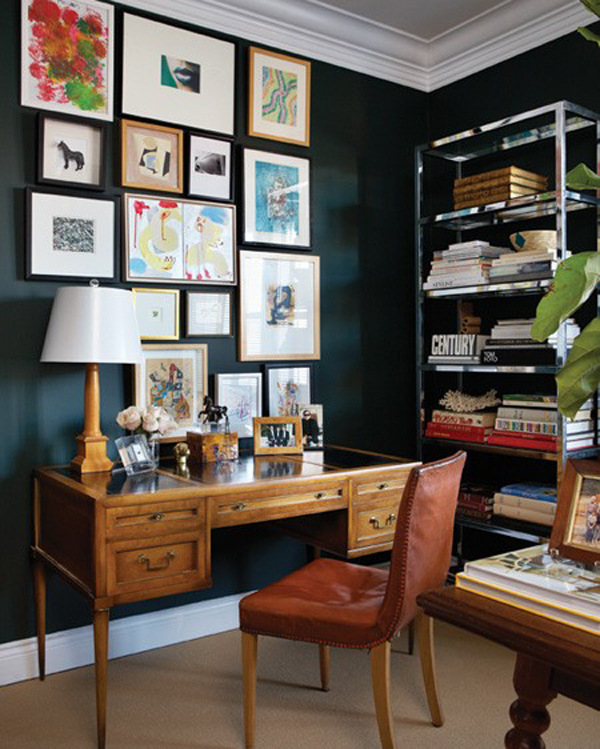 The colours in these framed pictures really pop against the black-painted wall in this home office. Many of us are a little afraid to use black on the wall but this image shows how you can lighten the whole look by adding accessories.
The rules for this look is that there are no rules! It's all about having fun and displaying items you love in your home and that are personal to you. No need for a tape measure and spirit level with this look. Is that a sigh of relief I hear?
images sourced from www.houzz.com, www.ksarahdesigns.typepad.com and www.cocopearl.blogspot.com