A House and Home promotion
Sarah Reynolds, the brains behind Organised Chaos, helped us all declutter our homes throughout January, and this month she is back to help us organise everything we kept around.
You might feel jaded after a month of constant clearing out and sorting out, but now is the most crucial time in your home organising journey according to Sarah.
To stop your house falling back to its old ways, you need to organise everything, give it a home, and find systems that will work for you long term.
Some of that will be big jobs that involve rearranging everything, but a lot of the work is in finding small solutions that work for you, and that you can stick with over time.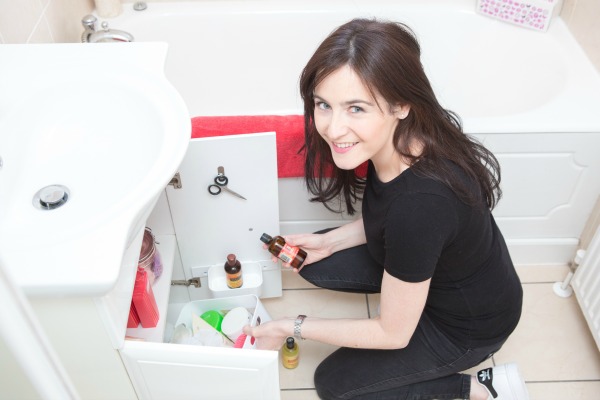 So, we tasked Sarah with coming up with 15 of her top cleaning, storage and home organising hacks that introduce small ways for you to gain control over your home.
These are things you can easily implement, without investing massively in storage boxes and equipment, that cleverly use the space you have available and help keep you on top of your cleaning streak.
Take it away, Sarah!
Home organising hacks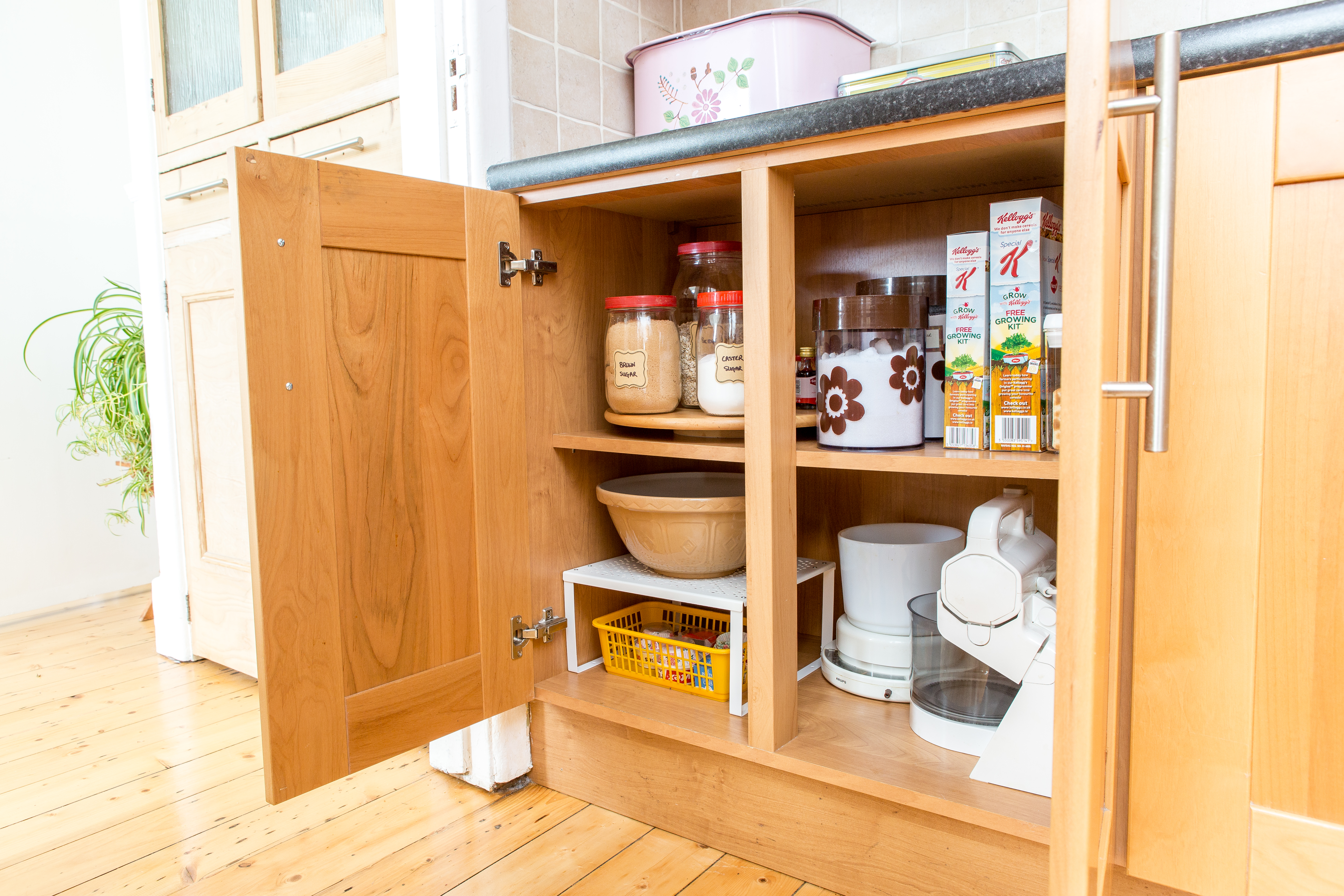 1. Use old magazine files to organise
Baking trays are awkward sizes and bulky and often are stored lying flat, which can take up a lot of valuable space if you want them to be accessible. By using magazine file boxes, you can store them upright and keep them all together.
2. Use ice cube trays to help you organise your jewellery
If you spend ages looking for single earrings in your jewellery box, or find your necklaces tangle into your rings every time you close it, a simple ice cube tray can work wonders to keep your small and delicate pieces separated and easy to reach for.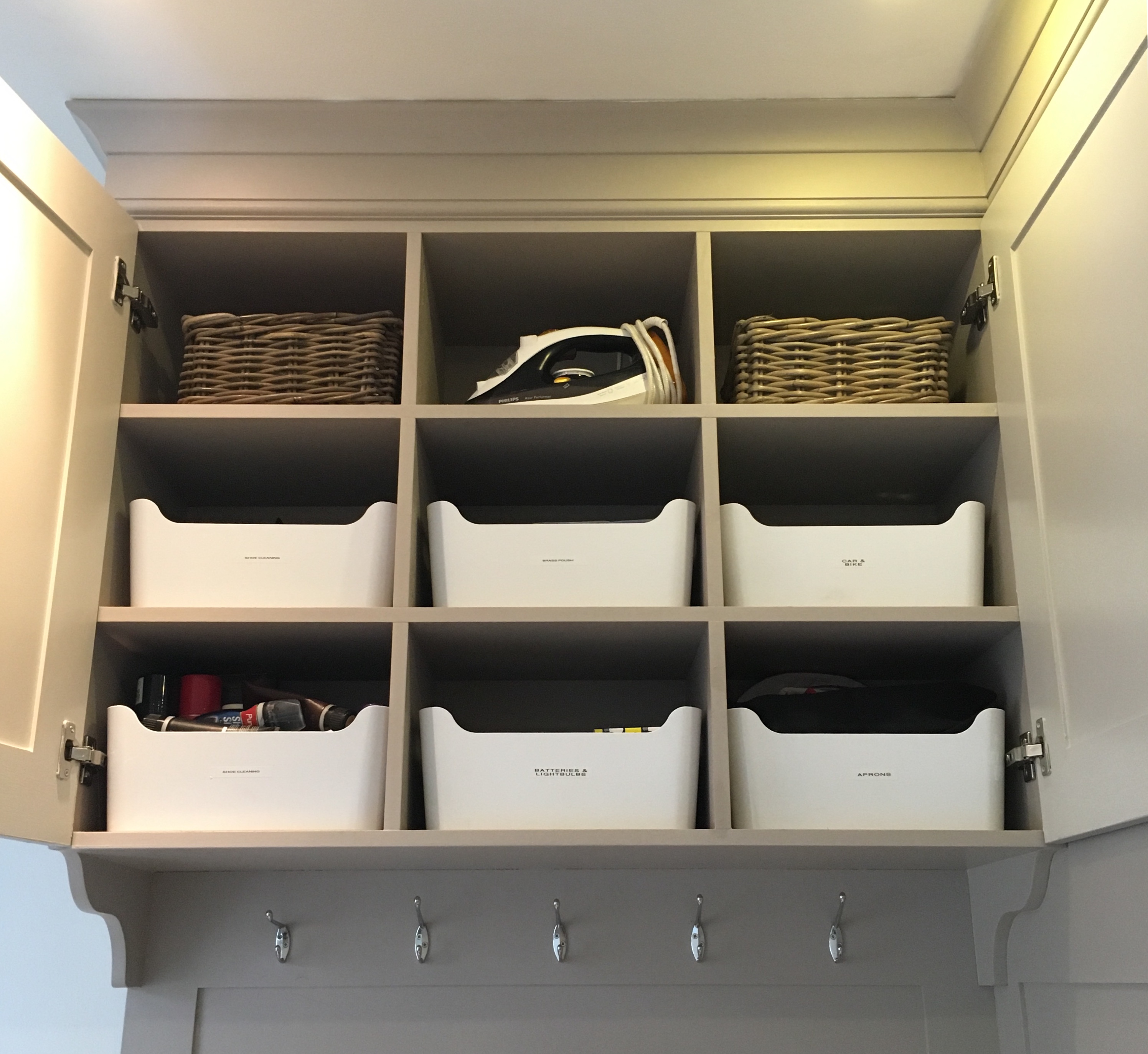 3. Organise your makeup collection with a cutlery tray
Old cutlery trays are great to organise your makeup collection – I used this solution for years myself. You can divide your different makeup pieces into the different sections - one area for brushes, one for lipsticks, one for foundations and powders etc. It will also help you slim down your collection, if necessary, to the bits you use regularly.
4. Organise your wrapping paper
Rather than having stray rolls of wrapping paper knocking around or headed for the bin early, think outside the box and use something like this IKEA plastic bag dispenser to hold the rolls. It will help keep it organised and easy to access, without taking up a lot of space.
5. Use shoe boxes to organise your drawers
No, we don't mean store your shoes in your drawers. But rather than throwing away your shoe boxes, give them a second life as drawer dividers. Pop them in your drawers (without the lid so you can see inside) and use them to keep things like underwear, socks, string tops, pyjamas, tights etc in order inside your drawers - handy!
Home cleaning hacks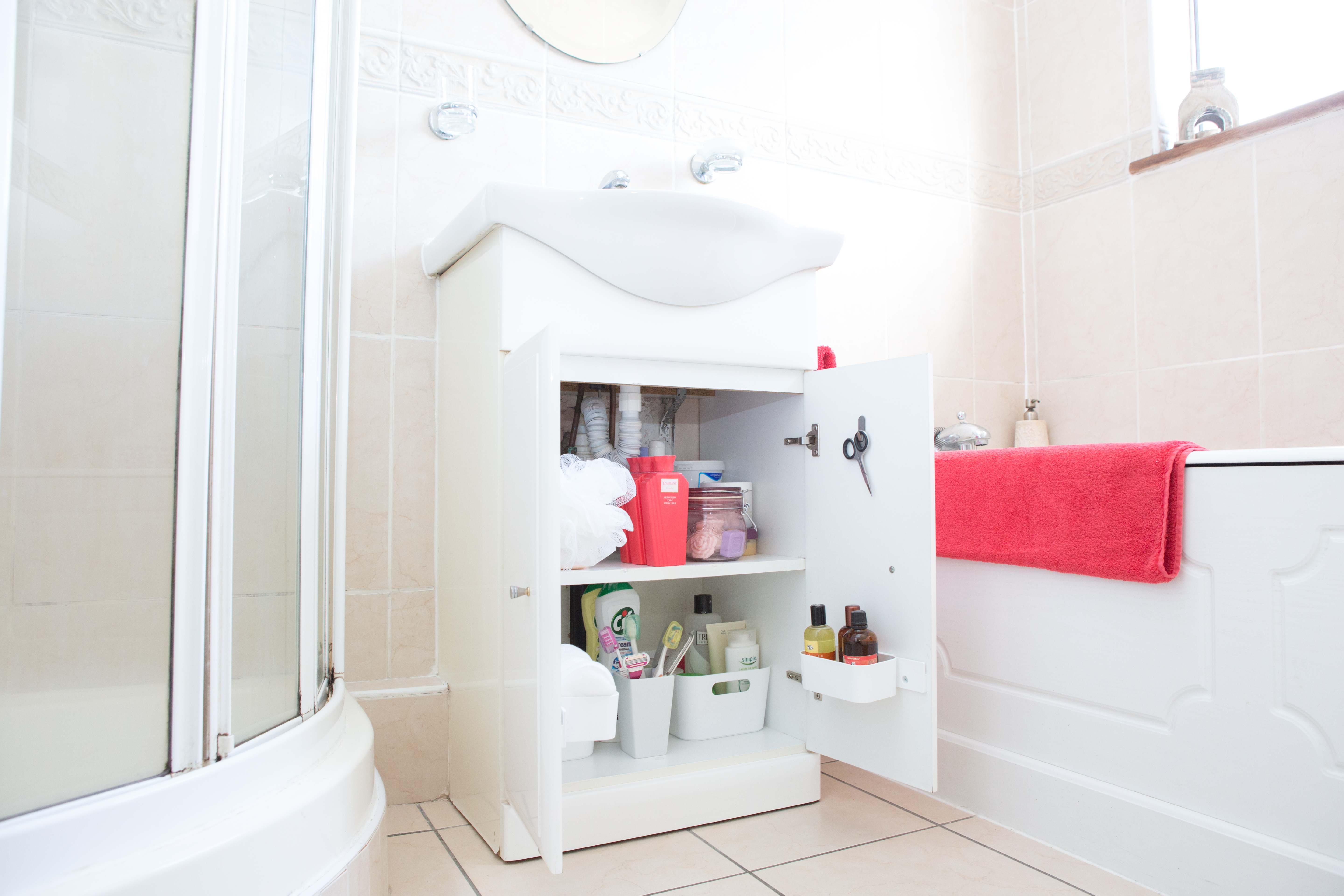 6. Create your own multi-purpose spray
For cleaning, I love to create my own multi-purpose spray, using essential oils. Add together 1 ¾ cups of water + ¼ cup vinegar + 15 drops of lavender and 15 drops of lemon and get cleaning.
7. Clean your jewellery with your own solution
To help clean jewellery, place aluminium foil into a bowl, add some salt, baking soda and boiling water and then soak your silver pieces in for five minutes. You'll be left with shiny silver jewellery.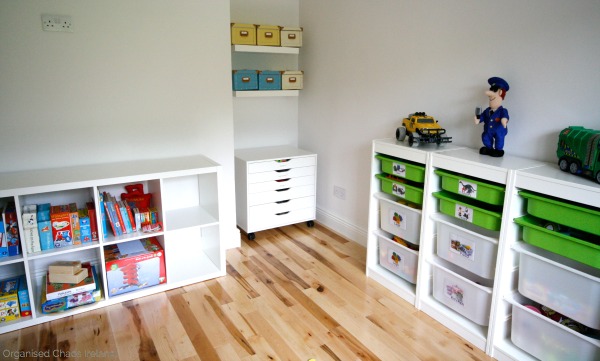 8. Easily clean kids' toys
If you need to clean small plastic toys, use a laundry delicates bag for this job. Place the small toys (works also for small pieces of Tupperware) into the laundry bag and then pop into the dishwasher to clean. Quick and easy.
9. Keep your bins odour-free
If you find the bottom of your bins are always wet from the bin bags leaking, next time you change the bags, crumple a sheet or two of newspaper in the bottom to absorb any leaks and help absorb odours. And don't forget every time you change the bin bags, to give the bin lid and surrounds a quick wipe down. Does anything look worse than a dirty bin?
10. Use lemon oil on sticky surfaces
If you need to remove any sticky labels or residue (and we always think that you should) - use lemon oil neat to make this job a lot easier. Lemon oil will lift the stubborn label and make the container smell lovely, in one go.
Home storage hacks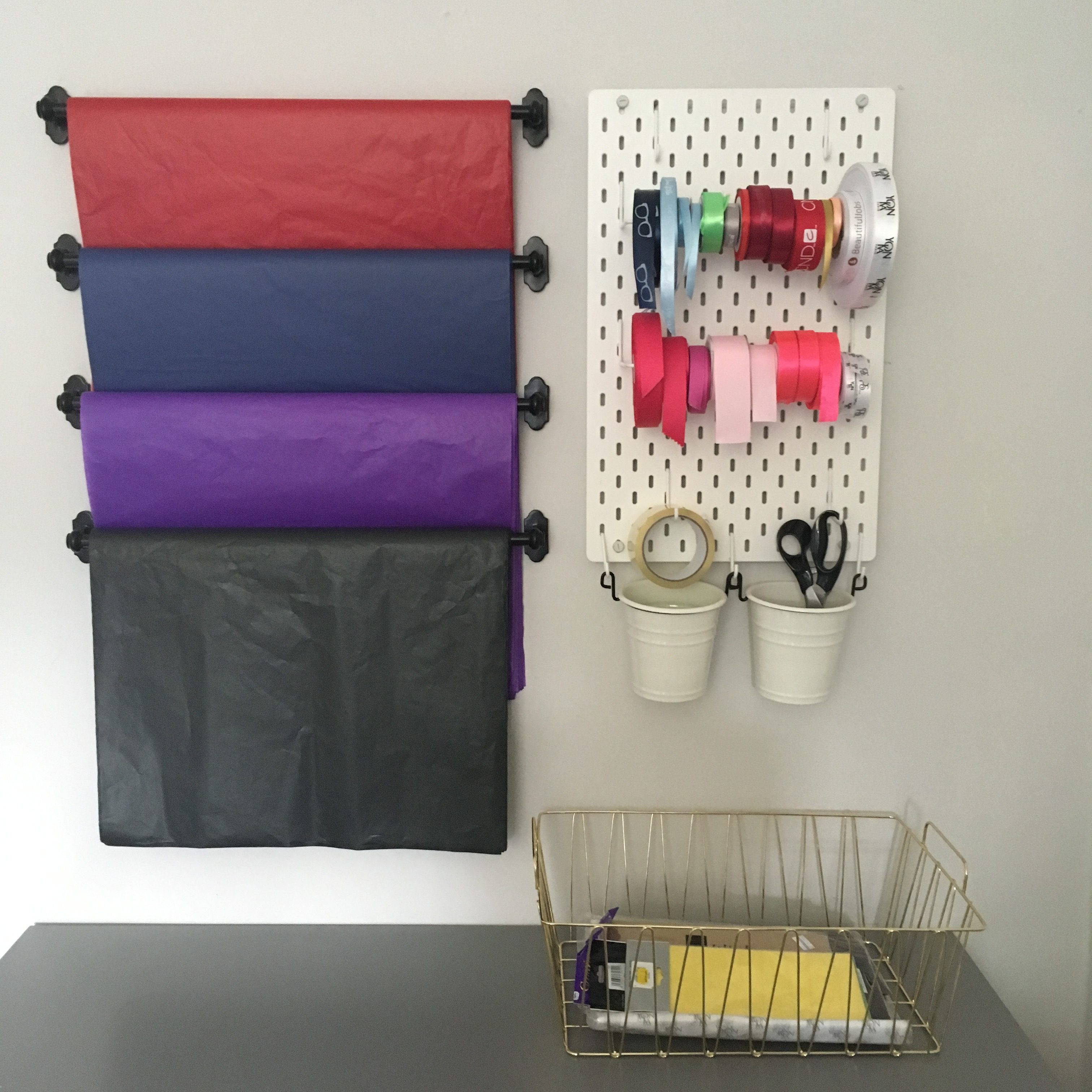 11. Store cleverly with ziploc bags
Ziploc and sandwich bags are one of the cheapest and easiest ways to organise items. Organise cables, wires, batteries, hooks, nails, small samples of skincare, jigsaws when the box is broken, various arts and crafts paraphernalia inside these handy bags. They lock well, keeping everything together and are clear so you can easily see what's inside.
12. Use the side of your cabinets.
If you have kitchen, bathroom or even shoe cabinets that have exposed sides, add hooks, a rail or even narrow shelves and maximise all space available to you. It's currently wasted space and if you are clever about it, it's an easy way to get some extra storage without adding more furniture.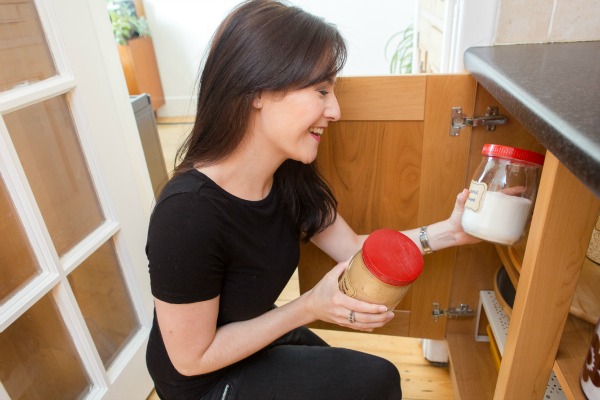 13. Keep under the kitchen sink tidy
Under the kitchen sink is usually a large open space and it gets messy quick. Add in a shelf so that you are getting full use of the height of this cabinet. And don't forget to use the back of the door here too - add a basket or two to store your cleaning supplies in, or simply add a tension rod which you can hang sprays and cloths on.
14. Try shelf risers in the kitchen
Unfortunately, sometimes we have to use our valuable kitchen counter space to store our most used items. To organise your counters  - and make them look tidier - use shelf risers to give you double the space available.
15. Store scarves in your wardrobe
Often people keep scarves on shelves and in drawers, but they can take up a lot of room this way. I often organise scarves by wrapping them around a hanger and storing them on a rail, which saves a lot of space.
If you're tackling any of the above hacks, snap a before and after picture and tag us on Instagram so we can see. There's nothing more motivating to get your home organised than seeing everyone else's progress - we're all in this together!
Organised Chaos