It's called fashion, look it up: as the lines between personal style and décor blur, we discover why we've become so obsessed with styling our homes to the nth degree
Words: Ciara Elliott
The line between fashion and interiors has never been more elastic, as the demand for an Insta-worthy home that's as stylish as we are becomes the norm. But when did we all become so home-fashion obsessed? And is this a trend that is set to continue or will the rise of sustainable brands, eco-consciousness and more slow-living ideas stymie this social media-fuelled spiral towards fast-fashion décor?
It's not news that fashion designers love a piece of what's lucrative: sunglasses, perfume, handbags: hand them the right licencing deal and it's hard to say no. Savvier brands have been dabbling in interiors since the mid-1980s too. Ralph Lauren Home, Missoni Home and Armani Casa led the way, and designers such as Matthew Williamson and Ben de Lisi followed with hugely successful collections for Debenhams Home.
More recently, Henry Holland has collaborated with Habitat and this year we've seen beautiful collaborations between House of Hackney and & Other Stories and clothes brand Cos with Danish furniture designers, Hay.
But what has changed is the pace at which home trends are moving and replacing themselves – exactly like fashion. Scrolling through Instagram; it's the small 'flatlay' items such as candles, throws, cushions and plants that are becoming the new moveable accessories, capable of giving your space a whole new look for each changing season.
The fact that so many of our favourite high street heroes – such as Zara, H&M and Marks and Spencer – are now doing brilliant interiors offerings too, means it's hard to resist the impulse to pick up a new rug as you shop for shoes, or add a raffia basket or two at the checkout when you're simply looking for a new outfit for that summer wedding.
It's no surprise then, that ASOS, long our go-to for easy-to-shop fast fashion trends – is currently recruiting a homeware design team to work on an ASOS own collection, launching in 2019.
At the highest end of the market, Italian fashion giants Dolce and Gabbana teaming up with luxury appliances brand Smeg for its third Made in Italy collection has resulted in another collection of highly covetable luxury kettles, toasters, coffee makers and fridges. Last year it looked to carnival-esque emblems, and this year there are yellow lemons and red cherry prints, all inspired by classic Sicilian decorations, echored on D&G's catwalk creations.
By contrast, at the lowest end of the market, supermarkets such as Tesco and Dunnes Stores are getting in on the fast-moving yen for new and exciting homewares, and meanwhile IKEA has just teamed up with Savile Row tailor William Hunt to create limited edition sofa and bedding-inspired suits.
It feels like we are living in a time when the true mix of the high-low is reaching fever pitch. From high end to high street, fashion and interiors have never been more closely aligned.
What's compelling this trend – and where do we see it all going in the future? If we don't want to create a market where décor becomes disposable, we need to acknowledge that the way we live has changed, and adapt accordingly. The catch-22 is that more people rent and move around than ever before, as well as work and socialise from home across multi-hyphenate careers. These factors are driving the need for homewares to be as affordable and attainable as possible.
"Brands are trying to express a complete lifestyle vision," agrees interiors specialist Emma Kelly from Elevate PR (Elevate.ie) whose clients include The Design and Craft Council of Ireland. "And social media does allow a brand to launch and build a following almost overnight – it is great to see the success of authentic Irish brands like Chupi, Arran Street East and Superfolk, making the most of the platform. But on the downside, combined with globalisation, this can mean that the look and feel of interiors and fashion around the world have become homogenous and bland."
Emma believes that the antidote to this in Ireland has been the rise of interest in craft and provenance. "Just as there are ethical questions in fashion, so there have to be in interiors. There's also the risk that the feel of interiors and fashion around the world have become homogenous and bland."
Well known Italian interiors brand, Scavolini (Scavolini.design) – which recently looked to denim brand Diesel to design a standalone kitchen ­– believes strongly in this idea of the all-encompassing crossover of fashion and lifestyle.
"The design process for fashion and interiors isn't as different as you may imagine," says Marketing Manager Vittorio Naldi from Scavolini. "Colours used in fashion easily make the crossover into interiors, and increasingly, materials and textures are making the transition too. Typical Diesel and Scavolini customers share similar qualities and the materials and colours we have chosen to work with reflect their lifestyle."
Does Generation Rent make a difference to this market? More people work from home, requiring spaces that are multi-functional – and how important are social media channels such as Instagram to this demographic?
"These are all so key," says Roisin O'Driscoll, Chief Homewares Designer at Primark (Primark.ie). "People want to make their rented space their own; they want it to feel like home. Our customers are now much more fluid in the way they think about styling their spaces. Updating their home is a creative outlet that has become as important and Instagrammable as their 'outfits of the day' post."
"Instagram is really where most of our customers are seeking out their own styling tips," says Roisin. "There's a new wave of interior bloggers gaining just as much traction as the mainstream fashion bloggers," she reveals.
"People's feeds are becoming much more curated, now that we have Instagram stories to post of-the-moment content," says Caroline Chater, Brand Communications Manager at Neptune (Neptune.com).
"It's definitely true that more and more of us are wanting to refresh our interiors, especially with the seasons or as new style ideas come in," she says. "But, like with our wardrobes, it's less about a dramatic overhaul and more about building a 'capsule' of classic, timeless designs first – the bigger pieces that you can't swap around so easily – and then making smaller updates around that."
Interior designer Roisin Lafferty (Kingstonlaffertydesign.com) agrees that, "the rentysomethings" market is also making a big impact on how fast trends are changing and replacing themselves.
"I think people are more conscious of living in the moment and appreciating the now. Rather than putting things off until you find the 'forever home', there's a much stronger awareness of the impact your environment has on your well-being, and as such, people take a more creative approach to rented spaces and try to inject them with personality and fun, even if only for a short period of time," she says.
"There seems to be more interest in artwork, prints and paintings and other items that are easy to move. No one wants to waste money, but smaller items and accessories can easily be moved with you as you move from place to place," Roisin points out.
"I find the blurring of lines between creative disciplines extremely exciting," she says. "Design is very much a way of thinking and I absolutely think that linking all aspects results in a more dynamic, exciting result. One of the things I try repeatedly to get clients to do is express their personality in their homes, in the same way that they express themselves with their personal appearance; clothes, jewellery, make-up and hairstyles."
Essentially, both fashion and interiors are a way to express your own personality and style, and when it comes to buying choices we are all influenced – whether we realise it or not – by the changing tides of trends and fashion. An Insta-worthy fashion-centric home may be at your fingertips, but it is still our own choice what we buy and wear – and how we dress our houses, too.
Collaborate to innovate: The designer hook-ups to know about
HOUSE OF HACKNEY x & OTHER STORIES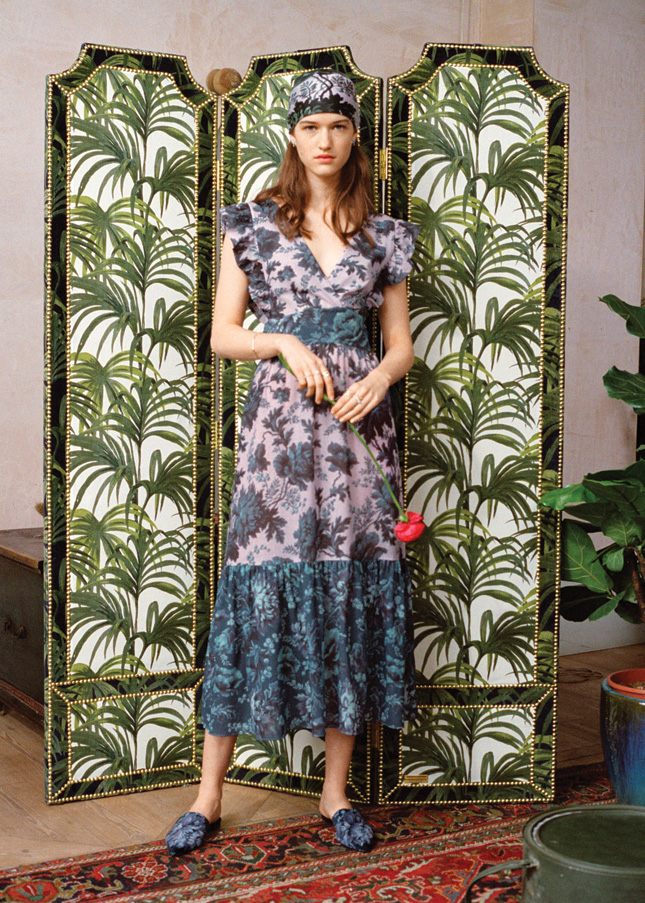 In a reverse of the trend, print-heavy interiors brand House of Hackney created a capsule fashion collection for cool-girl brand & Other Stories this year.
IKEA AND WILLIAM HUNT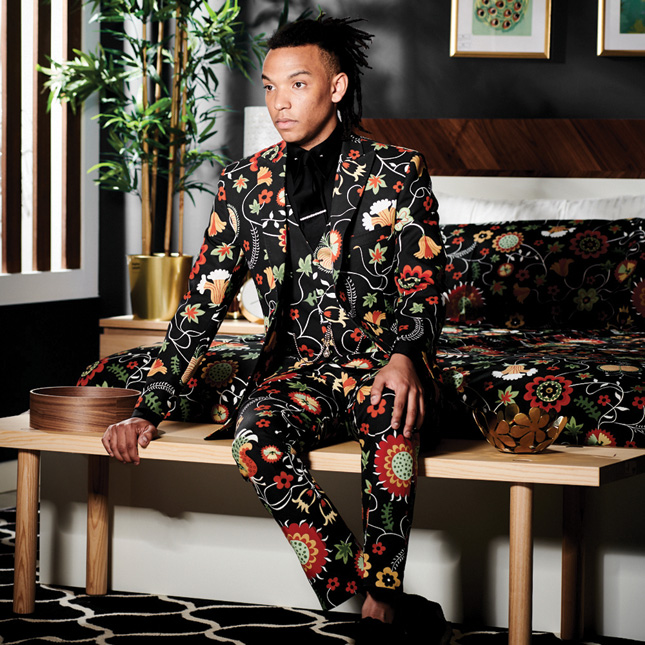 Savile Row tailor William Hunt created a suite of suits from Ikea's Sofia, Rosenrips, Nedja and Kungslilja fabrics, perfectly demonstrating the fashion for the home approach.
DIESEL AND SCAVOLINI KITCHENS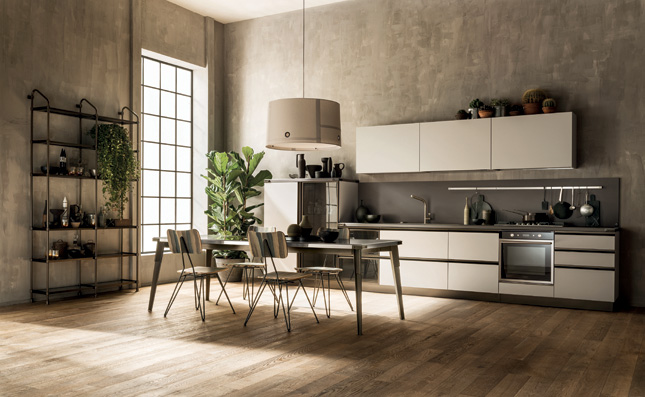 Got fashion cash to splash? This is one deadly duo you'll love.
HENRY HOLLAND AT HABITAT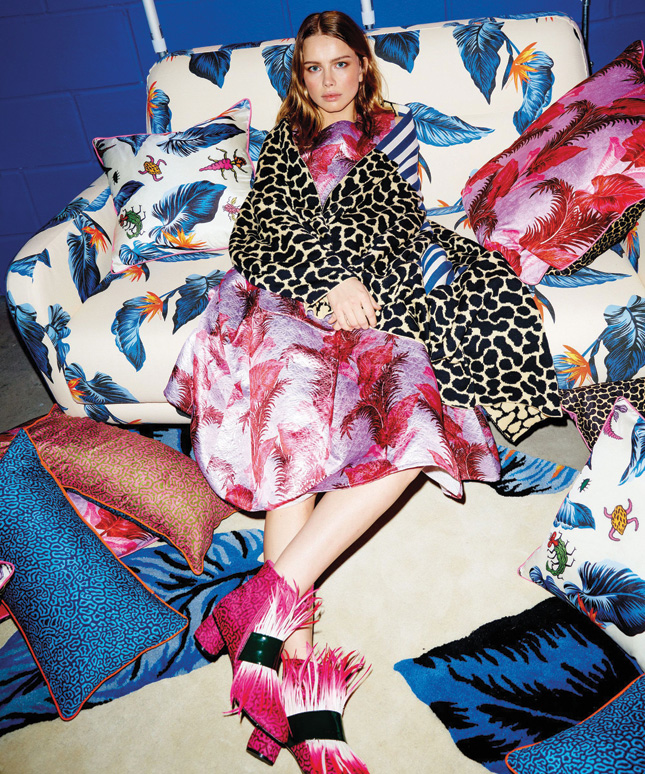 Two collections deep, fashion designer Henry Holland's designs for high street hero Habitat have been a riot of print, colour and accessible cool.
COS x HAY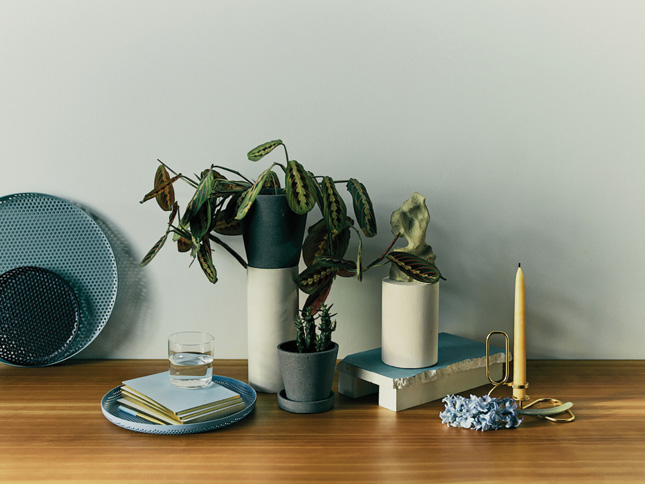 A chic, sleek and minimal collection, existing Hay fans love the collab for its affordable prices, while Cos fans appreciate the fact the aesthetic matches the clothes they adore.
MATTHEW WILLIAMSON AT DEBENHAMS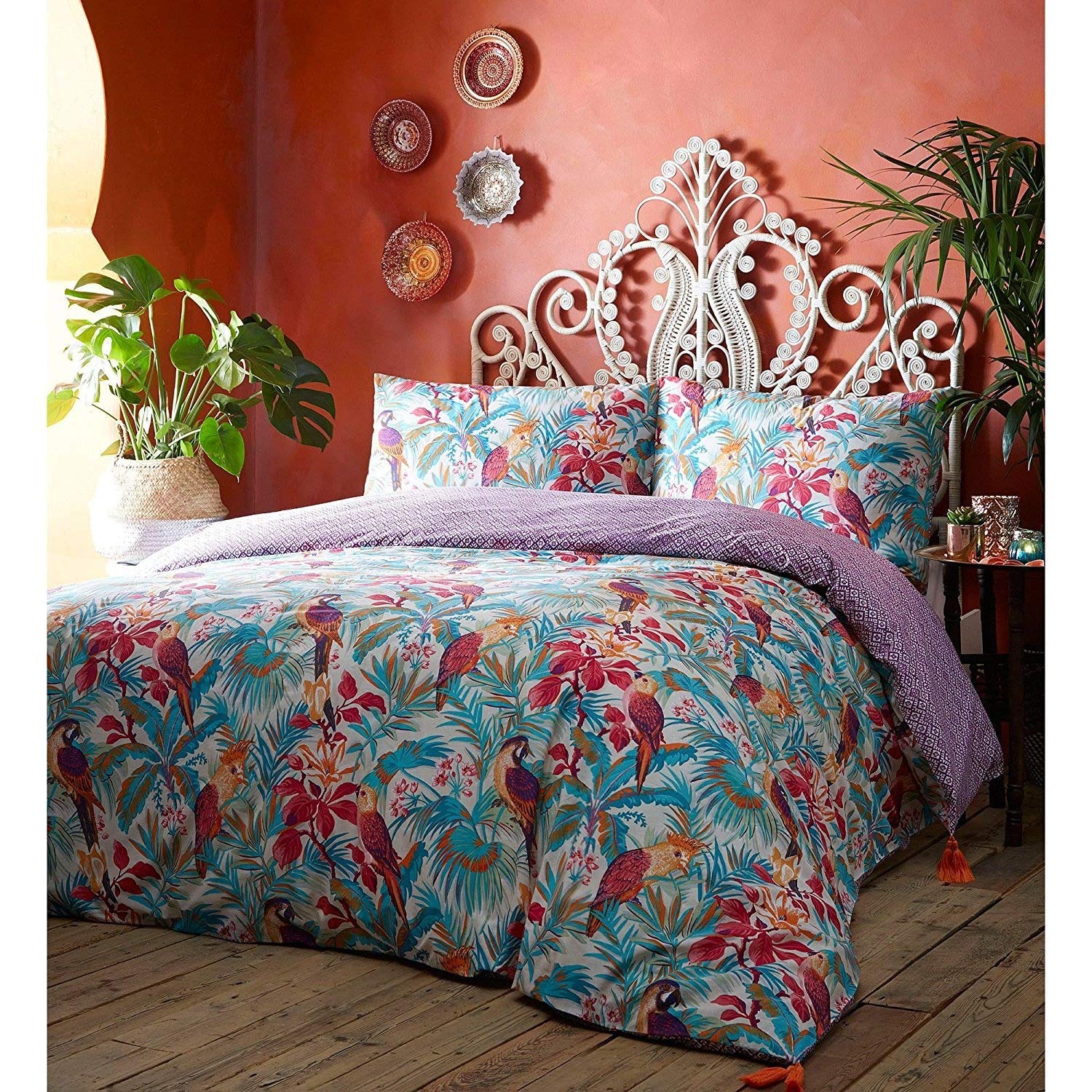 One of the most enduring fashion in the home hook-ups, Matthew Williamson has been a roaring success for Debenhams. With regular well-priced range refreshes, we love it too.